The pandemic of 2020 sure did bring a lot of profound changes to societies around the world. Among the many ways that the pandemic has affected how we do business and live our lives, the way we manage our waste is one thing that affects us all. Looking back at the experience of the Melbourne lockdowns in 2020, and looking forward at an uncertain future, can we meet the health and environmental challenges brought about by the COVID crisis?
Massive Increase in Household Waste Accumulation During Lockdowns
Melbourne has so far had the harshest and longest lockdowns in Australia in 2020. Many countries in the northern hemisphere followed suit as they went into winter. Councils around Australia struggled to keep up with the increased volume of rubbish. Melbourne City council reported a 70% increase in illegal rubbish dumping as waste transfer stations were closed to the public. Increases in online shopping, especially ordering food for delivery, home improvement activity and returning international workers needing to clear out their abodes created an increased demand for rubbish collection; in some areas up 50% from 2019.
Meanwhile, under the lockdowns the waste transfer stations (known as 'rubbish tips' to normal people), were closed to the public…
Face Mask Disposal as Medical Waste? Nah…
Whether mandated or not, face masks and coverings are likely to continue to be consumed and disposed of in huge volumes. The WHO recommends using single-use surgical face masks and changing them as often as every two hours. A high level of compliance with that recommendation would have to create a serious problem with disposal, especially when face masks are to be treated as medical waste. If that were the case, I could imagine that the council rubbish collectors would be in full hazmat suits while handling all those masks and perhaps a whole new bin introduced exclusively for used face coverings.
Waste disposal is about as front-line as it gets…
Sustainability Victoria confirms that you can simply throw your old face masks in the trash and that they can't be recycled. If you have the dreaded COVID, they recommend placing the used coverings in a sealed plastic or paper bag and to put it in the recycling bin.
Why so lax?
Who knows? The reason is probably to prevent too much excess waste accumulating from the collection services being overstretched. If there's one thing we've learned from the lockdowns: the rules are ever-changing, ostensibly to adapt to the changing circumstances.
Monitoring Wastewater for COVID
A way that our waste is being used to fight the spread of COVID is by monitoring our wastewater. The Victorian government takes samples from about 60 waste treatment and sewerage sites, using the information alongside testing results and other health data for informing their interventions. If you want to know about how all this works, check out the DHHS web page on monitoring wastewater.
Private Rubbish Removal Companies Did It Surprisingly Tough in the Lockdown
With so much pressure on municipal rubbish collection, you'd think that the private rubbish removal companies would have had lots of extra work. Alas, the stage 4 lockdown rules from August put many regulatory burdens on the private rubbish removalists even though they were deemed "essential". I spoke to Robert McMenomy, owner of It's Done Rubbish Removal in Melbourne about his experience during the lockdowns. He's been operating for over 12 years as a local rubbish removal service and had to adapt quickly to the new lockdown environment he found himself in 2020.
Robert had some interesting insights into the difficulties small private operators faced, as well as the big ones.
The Rubbish Removal Job Needs to Be "Urgent" During Lockdowns
Each rubbish removal job booked in has to be claimed to be "urgent". Not clearly defined, urgency is probably not a difficult thing to justify to the authorities, should they ask. Excess rubbish is clearly a health risk, if not from disease, then from risk of injury. But then there was also the requirement for work permits, log bookkeeping of every job, and the travel limits.
These compliance costs made it tough to operate profitably under lockdown conditions. Keeping all the paperwork ready for interactions with police while travelling to meet clients costs time and money. Then there is the cost of having regular interactions with police on their travels.
Rubbish Removal Worker Shortages
While Jobkeeper payments may have helped to stop rubbish removal companies from shedding workers, it was especially tough to find new 'front-line' workers.
Who in Melbourne would work as a rubbish removalist during stage 3 or 4 lockdowns like the ones we experienced in 2020? Mostly backpackers and international university students, the vast majority of which have left the country or have been prevented from entering. Meanwhile the unemployed waited it out at home with extra welfare payments.
The worker shortages due to the new lockdown culture arguably hit the big national and international waste management firms the hardest. Faced with empty backpacker hostels and universities to recruit from. Still, If small operators lose reliable workers, they are very difficult to replace and train to safely operate under lockdown conditions.
Victoria's Recycling Crisis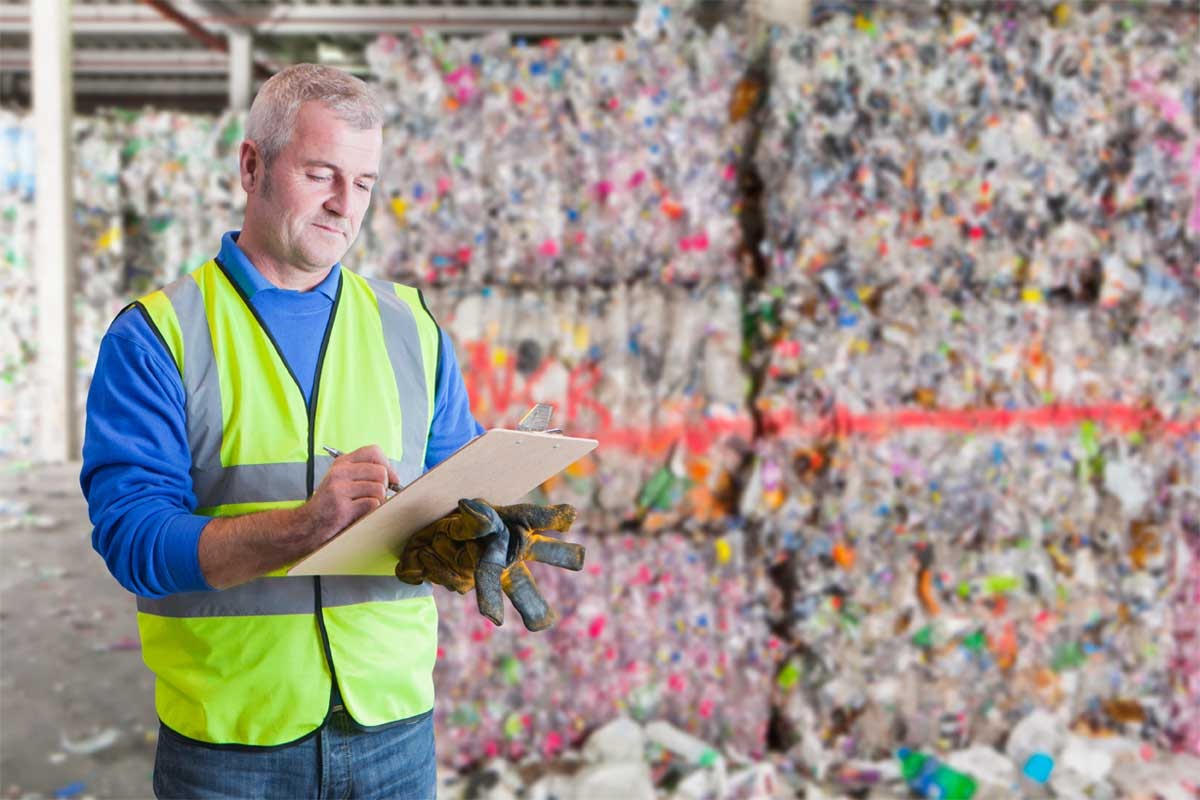 At first glance, it's easy to be misguided into thinking Victoria has the best recycling facilities the modern world has to offer. We are told the 'rubbish tip' is now a 'waste transfer station', implying that your waste is separated out and then "transferred" to places where it can be recycled right? That place used to be China, until they stopped accepting foreign recyclable waste due to constant cross-contamination. The waste wasn't being separated out properly, making it difficult for the recycling companies in China to extract value from it. Chinese warehouses and even landfill were filling up with mixed rubbish until finally in 2018 the shipments were refused.
This leaves Victoria's recycling industry embarrassingly exposed. Selling our trash to China was far more cost-effective than creating a real recycling industry locally. The recycling plants that can be found in Victoria keep failing, then requiring subsidies or loans from the state government to continue operating. And even then, they struggle to reach any significant capacity. Recycling is still labour intensive and labour costs are high in the Western world, especially compared to China.
Everyone Should Be Talking Trash
I'm not here to offer you a grand utopian plan for how to efficiently manage the lifecycle of your potato chip packet. I'm just not the guy. That said, we need to be talking more about what happens to our trash so that hopefully a viable system can be developed to sustain both the environment and the living standards we've come to enjoy.
Offshoring our recyclable waste to be processed seems to be the path of least resistance economically speaking. Yet China's rejection as a recipient could open up the recycling industry to new ideas and sources of investment.
Meanwhile, the spectre of future sudden lockdowns further damaging small business, including independent private operators in the waste management supply chain makes planning for the future difficult. This is compounded by how the rules under lockdowns tend to change with little notice.
Infrastructure Victoria is recommending switching to a 6-bin system to separate out all household recyclable material. Perhaps we can convince the recycling plants in China to take our trash again if we can show them that we are separating at the household level?