Having a beautiful curb and backyard is a great way to improve your home's outdoor aesthetics. In Australia, couch grass continues to be a top choice for homeowners, sports clubs, and event venues. This type of grass is popular because of its pretty, fine leaves and bright, radiant colour.
Moreover, its excellent tolerance to drought ensures it survives the scorching hot Australian summer, especially in Perth and Adelaide. Also, its tough leaves resist the wear and tear typical of high-traffic lawns, such as football clubs and event grounds, making it a top choice for low-maintenance lawns. Couch grass is sufficiently invasive to crown it all, meaning it can extensively spread itself without much input from you.
In light of these couch grass benefits, here's a guide to help you grow and maintain couch grass.
How to Grow Couch Grass
You can grow your couch grass by using seeds or transplanting grown grass. The first step to growing your couch grass using seeds is stripping the topsoil at the planting site to remove weeds and rocks. After that, sprinkle an appropriate amount of starter fertilisers over the area and till to ensure it mixes perfectly into the soil. Finally, spread the seeds over the tilled area by hand. As a guide, one pound of seeds is enough for 250 square feet of lawn. Finally, use a rake to sink the seeds shallowly into the soil.
You can go with the transplanting option if you already have existing turfs. This is possible because couch grass has runner roots, which you can cut and plant elsewhere. All you need is to water it constantly until the roots take hold and new leaves start budding. From then on, the couch grass will naturally spread and cover as much ground as you allow it to.
Types of Couch Grass in Australia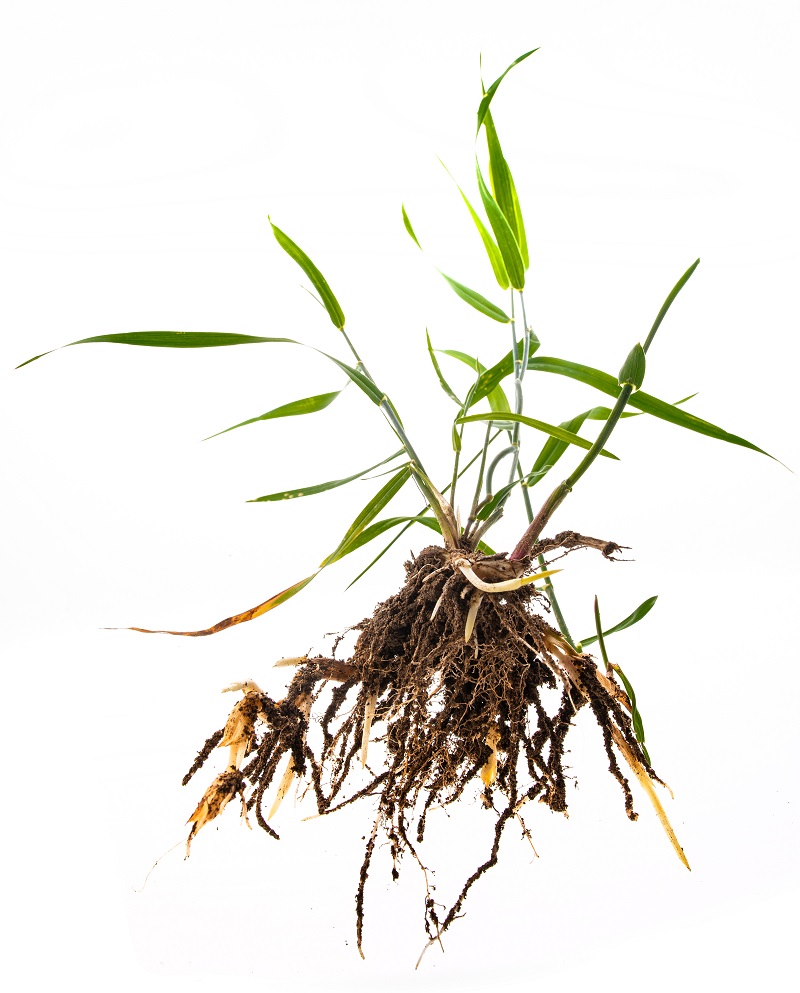 There are several couch grass species you may want to consider for your backyard. These varieties include:
Nullarbor Grass
This is perfect for the warmer regions. It requires at least six hours of sun exposure daily, which may not be suitable for shaded grounds.
Santa Ana Grass
This type of grass has a bright green colour fine texture and can survive the hottest Australian summers.
Wintergreen Grass
This couch grass can flourish with little maintenance. However, it needs optimum sun exposure to grow well like the rest. For best results, you'd want to add Bentonite and other soil conditioners before laying the turf to ensure it has a sufficient supply of nutrients and improve the soil's water retention capacity.
Queensland Blue Couch
This couch grass perfectly tolerates high humidity, thus popular in tropical regions like Queensland and Darwin. However, it's not recommended for low-maintenance areas.
Couch Grass Maintenance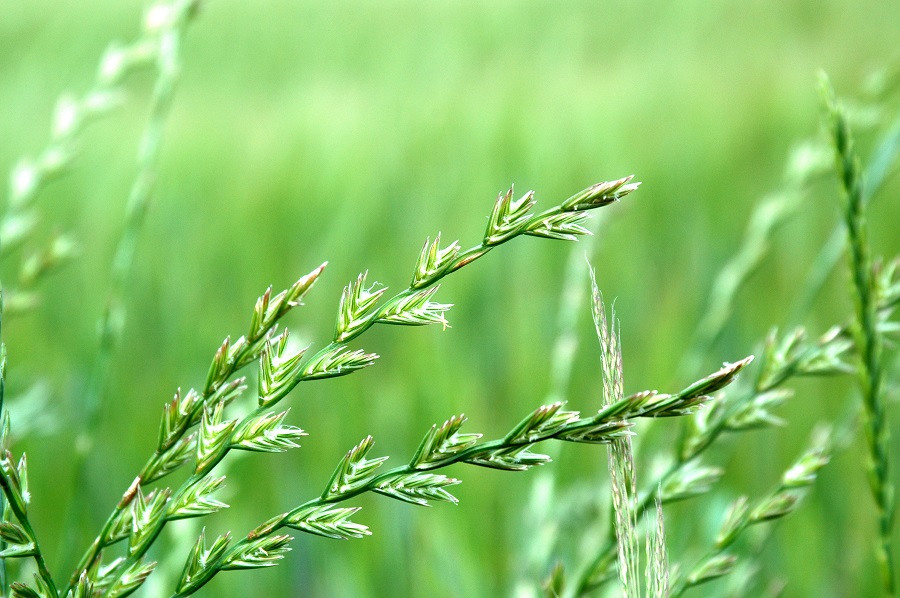 Although the couch grass is perfect for low-maintenance lawns, it doesn't mean you shouldn't take care of it at all. If you don't care for this grass, it may begin to look straggly, break out in bare patches, or die off. With this in mind, here are some maintenance tips for your consideration:
Using Fertiliser
Like all other plants, couch grass needs nutrients to look lush and healthy all year round. Thus, if the soil around your home isn't nutrient-rich, constantly applying couch fertiliser.
Watering the Grass
To keep your couch grass green and beautiful, you need a strict watering schedule. If possible, write it down on paper and follow it religiously so that you don't skip a session unknowingly. That's especially true for the dry seasons, wherein you should water the lawn twice or thrice a week. In the rainy seasons, you can cut this down to just one day a week or stop watering if the precipitation is enough. If you're using a sprinkler, leave it running for about one hour per day, equivalent to one inch of water.
Mowing the Grass
The mowing frequency of couch grass depends on what type you have on your lawn. For Santa Ana, you'll need to mow every week or two, while for Wintergreen, you can do it every 10-14 days. But during winter, you can cut the mowing frequency to half to preserve the greenness.
Controlling Growth
Couch grass is naturally invasive, spreading wildly as long as the soil conditions allow. This could be onto your neighbour's lawn, your house, driveway, or footpath. Consider using solid concrete boundaries, chemical controls, or manually digging out to prevent the grass from spreading to areas you don't want it to.
Getting Rid of Unwanted Growth
You can get rid of couch grass growing in unwanted areas by carefully applying glyphosate. Alternatively, you can use non-chemical methods such as applying a thick mulch cover.
Using Herbicides on Couch Grass
When dealing with herbicides, check the labels and avoid those with glyphosate that kills couch grass. The rest is good for weed control without harming the couch grass.
Looking out for diseases: Turf diseases include dollar spot, brown patch, red thread, black spot, fusarium parch, lawn rust, powdery mildew, anthracnose and fungi-fairy rings. All these have unique signs, so make a point of carrying out further research into turf diseases so that you can identify and treat them promptly. Generally, you can get rid of most of these diseases by using the appropriate fungicides. Moreover, slime mould is common in lawns, featuring a distinct bright yellow appearance. You can remove it by scooping or using chemical treatments.
Reviving Dead Couch Grass
The method you use to revive dead couch grass depends on the cause of death. If it's from lack of water, you can water it thoroughly and give it time to bounce back. If it results from the build-up of a thick thatch layer, consider scrapping it off to make your lawn aerated. Also, you can add enough fertiliser and constantly remove weeds to boost growth.
Frequently Asked Questions
Does Couch Grass Grow in Shade?
The tiny leaf blades of couch grass make it poor at absorbing sunlight; thus, even small shade amounts are harmful to this grass. It may not grow in shaded areas, and when it does, it'll be of poor health. Therefore, if you have lawns with canopy-forming trees, ensure you prune them regularly.
Does Couch Grass Die in Winter?
Couch grass doesn't completely die in winter. However, it'll discolour and go dormant. To keep your couch grass green for lengthy winters, apply a slow-release fertiliser to supply nutrients constantly. Also, minimize your mowing during this season to maintain the green lustre.
Do Pets Like Couch Grass?
Couch grass makes your lawns soft and cool, and that's a perfect surface for dogs, cats and other home pets to play.
Does Roundup Kill Couch Grass?
Yes. Roundup contains glyphosate, a chemical known to kill couch grass.
Conclusion
Couch grass is an ideal choice for your Australian home lawn. Its intricate root structure guarantees a beautifully cushioned lawn. If you maintain it properly by watering, mowing, and applying fertiliser, it'll forever stay green and make your home exceedingly beautiful. For best results, you'd want to consult landscaping professionals near you to guide you on how to go about it.