Just as you require a regular health check-up to stay in good condition, so does your home. You need to inspect your home's heating and cooling system, plumbing, electrical system, among other things, to ensure your home is in good condition. However, there's maintenance for each season. For example, you may not need a cooling system during winter, while you might require it during summer. Here, we provide a guide for the house maintenance checklist for each season.
House Maintenance Checklist For Autumn
Autumn makes a perfect season for general home maintenance in most regions since the weather is often dry and has moderate temperatures. During the autumn maintenance process, it's essential to check both the interior and exterior of your home. Fortunately, most of these tasks don't require a professional's touch. However, if you can't handle specific jobs, seeking help is always right. The following is a maintenance checklist for autumn:
Get Your Heating System Inspected
During winter, you'll require your heating system to work efficiently. Therefore, it's essential to have your heating system checked and ready for cold temperatures during the autumn. You may also consider incorporating professionals such as emergency electricians from Electrician Lower North Shore to determine whether your heating system is in good condition. If the system is faulty, it will be fixed and serve you well during winter.
Seal Your Deck
Sealing your wooden deck protects it from harsh weather. If you reside in a dry area, you can do this once every two to three years. Otherwise, it may be more beneficial to seal your deck every year if you live somewhere rainy.
Check Windows And Doors
Inspect your doors and windows for drafts. If necessary, caulk window and door frames. Also, you can install storm windows and glass panels on doors to keep the cold out and retain the heat.
Inspect The Driveway
Checking for cracks on your driveway and sealing them is essential too. That's because thawing in the winter can damage your driveway if it has unsealed cracks as the melting snow can seep in it.
Make Sure The Fireplace Is Working
Autumn is the perfect time to make sure that your fireplace is in good shape since you'll need it during winter. Also, ensure to clean your chimney before using it in winter.
Inspect Your Roofing
Check for loose or damaged shingles on your roof to prevent melting snow thaw from seeping into your home.
House Maintenance Checklist For Winter
Winter comes with freezing temperatures. Because of this, you can't do much during this season. However, the following maintenance tips are essential during the winter season:
Remove Clutter
Since you'll be spending a lot of time indoors, it's essential to make sure that your home isn't cluttered. Make your home spacious by giving or donating things that you no longer use.
Cover The Air-Conditioning Unit
During winter, covering the air-conditioning prevents the coils inside from ice build-up and the fallen leaves from entering the AC.
Inspect Bathrooms And Fix Any Present Problems
As earlier mentioned, nothing much can be done during winter, especially when it comes to outdoor maintenance due to freezing temperatures. However, you can still perform some indoor maintenance, such as fixing bathroom problems in the comfort of your home's warmth.
Inspect The Shower Heads And Soak Them In Vinegar To Remove Build-Up
While fixing problems in your bathroom, ensure that the showers work perfectly. Consider soaking shower heads in vinegar to remove build-up.
House Maintenance Checklist For Spring
Home maintenance is essential during the spring season since the season can bring flooding, snow, and high winds. Therefore, it's vital to focus on caring for different weather conditions and tidying up after winter. The house maintenance for spring include:
Cleaning Out Gutters
The gutters control how the rainwater flows, protecting your house's roof, sidings, and foundation. If your gutters aren't working well, they cause the roof to leak or cause water to infiltrate your home. To avoid such circumstances, you should clean your gutters at least twice a year for better performance. However, this can be done frequently, depending on how close trees are close to your house. Additionally, you should also check if the gutters are damaged.
Inspect The Exterior Of Your House
Inspect the exterior of your house to determine whether there are cracks. Inspect if there are signs of loose or broken shingles. Check the chimney for signs of wear. Also, inspect the facade and foundation for signs of water pooling and cracks. Additionally, you should also check if the driveway is in good condition. If you find anything wrong with the exterior of your house, it's essential to have it resolved by a professional.
Plumbing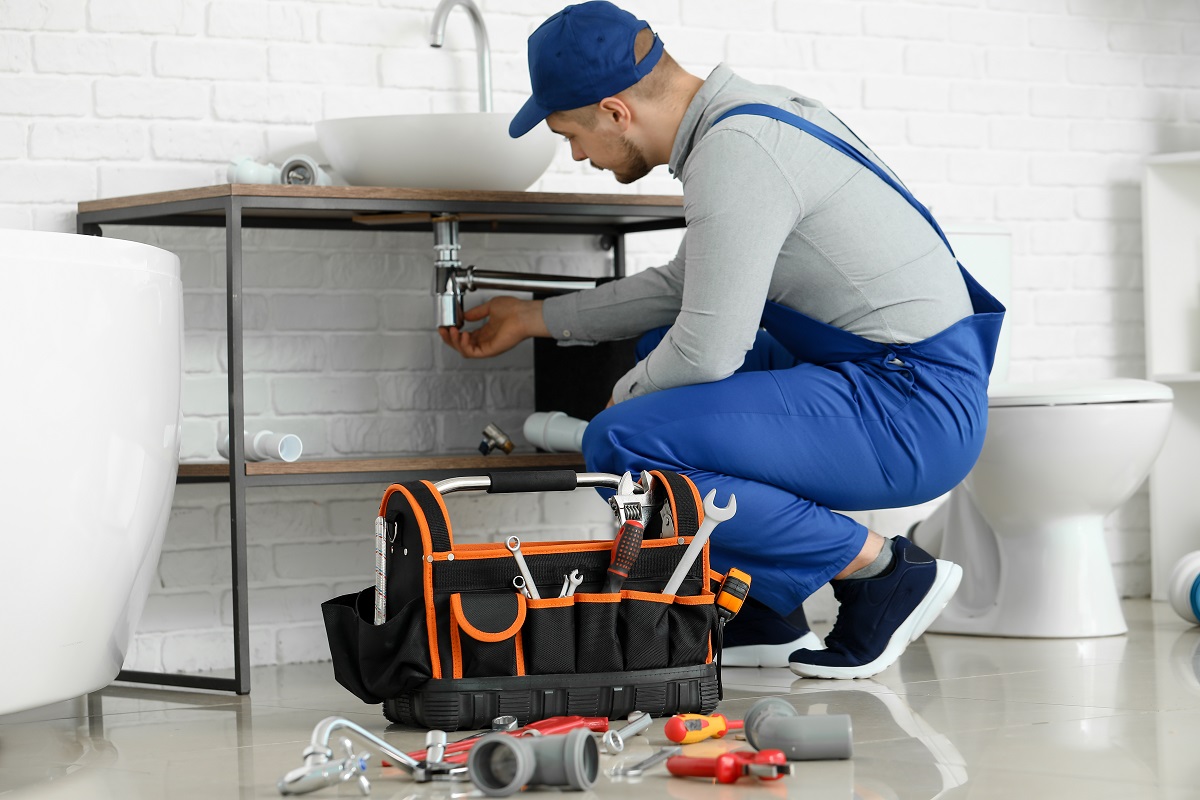 Check whether your pipes are working efficiently. Inspect under the sinks for signs of leakage. Ensure that your home's pipes aren't clogged and worn out. If there's an issue with the lines, you may fix what you can and hire a plumber to do the rest.
Check The Chimney
Whether you use your fireplace regularly or not, the chimney requires regular inspection. A chimney harbours harmful gases from the fireplace, making the air in your house breathable. Therefore, it's crucial to ensure that your chimney is inspected annually and cleaned up depending on how often you use the fireplace.
Sump Pump
Since spring may bring rain, it's crucial to check your sump pump to ensure it drains well. It's unfortunate to find out that the sump pump isn't working during a rainstorm or snow thaw while you had enough time to work on it.
House Maintenance Checklist For Summer
Summer is the season to enjoy warm weather. During this period, you can visit the beach and enjoy sunbathing. However, some chores in your home still require your attention. Concentrate on this maintenance checklist, and you'll still have plenty of time to enjoy the season:
Inspect Your Cooling System
In summer, the weather is warmer. Therefore, it's essential to ensure that your cooling system seamlessly works since you might need it.
Check Drains
Ensure that your home's drains are working well. Check under sinks, washing machine valves, and inspect exterior faucets. If unnoticed, leaky faucets can hike your water bill or cause soggy grounds. Additionally, if a faucet leaks on a wooden deck, it can cause wood rot. If there are leaking faucets, consider replacing them.
Pull Out The Fridge
There isn't a perfect season for cleaning behind your fridge and vacuuming the coils in the back to ensure it's working better than in summer.
Remove Lint
Ensure to clear debris and lint from the hoses on your dryer and washer. During this process, it's advisable to vacuum lint from deep within the hose.
Grease The Garage Door
Apply a little oil on your garage door to ensure it's working correctly. Also, grease all chains around your garage door.
Replace Batteries In Safety Devices
Ensure to replace the batteries in your safety devices such as carbon monoxide detectors and smoke. Make sure to test them to determine whether they're functioning correctly.
Conclusion
Owning a home is an outstanding achievement. Nevertheless, you need to maintain your home to prevent damage. For better maintenance of your home, you must be aware of care for every season. With the information provided above, you'll be more informed on which task you'll require to concentrate on during each season.