After a long, difficult day at work, it would be pleasant to sit back and relax as you control your whole house through your smartphone or voice recognition. You can simply control power, turn on the lights, operate locks, and play some relaxing music without having to set them up yourself.
Smart homes are becoming more prevalent globally as people are looking for more convenient and secure means to automate their previously tedious and time-consuming household tasks. An example of this is vacuuming a house. Nowadays, all you'll need is a robot vacuum to get the job done right and fast. These devices also potentially save energy, which is a big factor for homeowners worldwide.
If you live in Australia and want to experience the benefits of smart home systems, below are some ways you can automate your home:
1. Check Your Internet Connection
While NBN (National Broadband Network) access is quite common in Australia, some homes still have a bad or intermittent connection. This is especially true for homes beyond the metro. Some smart systems can only work with an internet connection, so keep this in mind before deciding to automate your home.
It was estimated that 140 million smart home devices will be connected to houses in Australia by 2021. Moreover, each household has been reported to have installed 30.7 systems that require internet connection such as smart alarms, fridges, and lights. These may also be controlled through a smartphone.
Thus, ensuring that your internet connection is up and running is indispensable in building a seamless smart home from scratch.
2. Install The Smart Plugs
A smart plug connects your smartphone to your devices – and it serves as the foundation of your smart home. Smart plugs are quite easy to install. All you have to do is plug it in an outlet, and connect the same to your wi-fi using a smart device like a tablet or a smartphone.
Now, this is where the magic begins. You can connect your devices through the smart plug then control them either through your voice or the phone app. Basically, smart plugs can give your appliances a brain that allows them to heed your commands. They don't require a hub and the apps are easily downloadable through the Google Play or Apple store.
Additionally, smart plugs may appear heavy and bulky, but they can effortlessly blend in with your home.
3. Start With The Lights
Most households decide to automate their lights first because aside from them being the easiest to work on, they can also make everything more convenient for a homeowner. Similar to replacing an old light bulb, smart LED bulbs are also straightforward to install. Some smart bulbs may either be operated through apps, voice recognition, or sound and motion detection.
Trips to the toilet at night have never been made easier through smart bulbs. You may incorporate these to your stairs until the comfort room for added convenience. Dimmable lights in bedrooms are also becoming popular in Australia as electrical rewiring is no longer necessary once you decide to install them.
However, while smart LEDs are easy to install, they may require technical knowledge. You may call a technician to do the job for you, and let them know whether you want the lights to be connected via Bluetooth or through a wi-fi network.
4. Automate The Door Locks
While this part is optional, you can never go wrong with an added security advantage to your home. Smart locks don't often require an internet connection, which is good news for those who have an intermittent connection at home. However, some models still require stable internet and you must consider this factor when purchasing one.
Installing a door lock may also require carpentry work. If you already know the basics and decide to install the lock on your own, you may follow these steps and tips for a smooth installation:
Make sure your door doesn't have crooked edges and can be opened and closed with ease. Otherwise, you'll have a difficult time installing the smart door lock.
If your door has an existing deadbolt, you'll need a carpenter to remove it. It's not advisable to remove it on your own since it may deform your door's structure.
Once you're all set, you can mount the smart lock on your door without any problem. Remember that the screws are always included in the package, so don't mix them up with the screws of your old lock. Follow the instructions in the manual carefully.
Once the keypad is attached to your door, test it several times to ensure it's working. Don't forget to tighten the screws of the backplate to prevent it from falling.
If all else fails and you still can't manage to install the smart lock, hesitate no more and call a technician to do the job for you.
5. Consider Other Smart Systems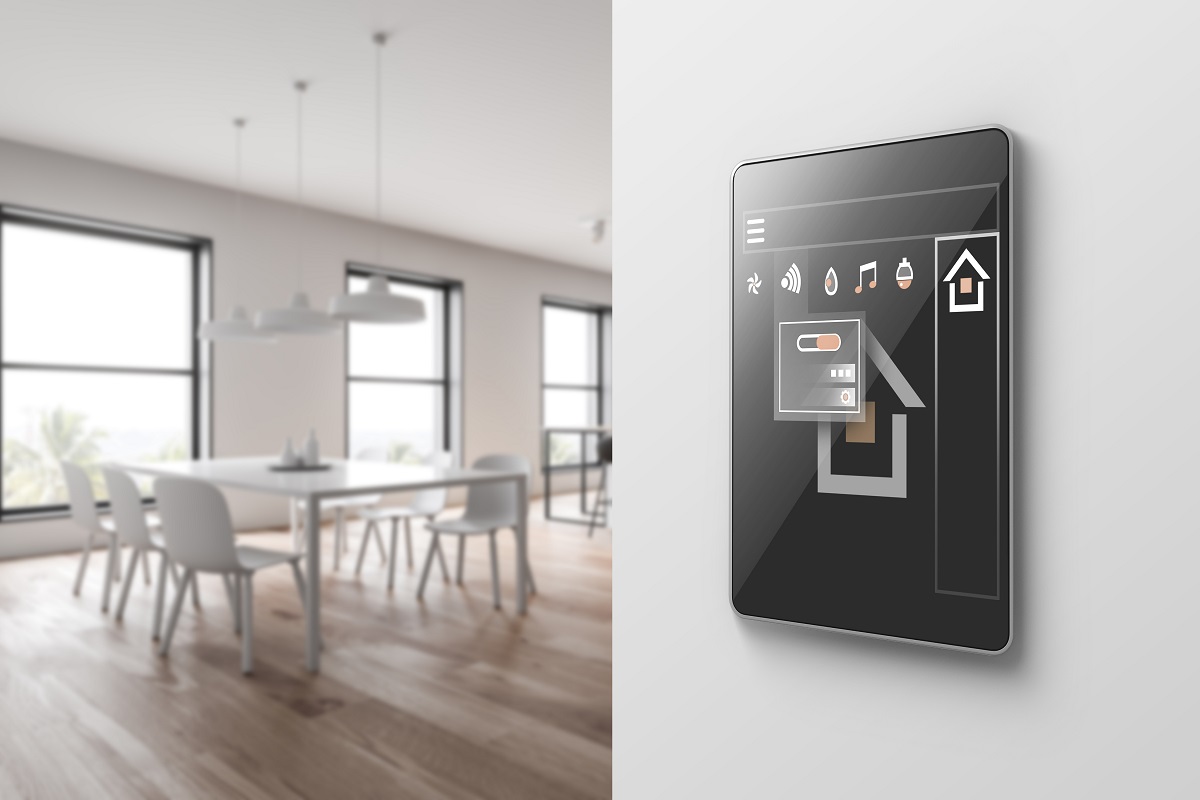 Transitioning to a smart home can be quite pricey and time-consuming for most. Thus, to tackle this project in one go, you must also consider your future needs. Think about the smart systems you'll need for years to come, and the rest will follow.
For instance, if you're thinking about growing your family and making your house bigger, don't forget to consider the smart technologies that can help you cope with these changes and improve the quality of life for the members of the household.
Aside from smart LEDs and door locks, you may also want to consider other systems like smart doorbells, security cameras with motion sensors, smart TVs, a smart kitchen, and everything that's included in the smart home package. These smart home systems are becoming bigger in Australia and looking for technicians and companies who sell these products won't be too difficult.
A Smart Home Is A Comfortable Home
Getting intimidated by the thought of transitioning is a normal feeling. This is because, in the past, smart homes were considered a luxury. Today, it may now be a necessity for most people. With a snap of your fingers or with a simple swipe on your smartphone, you can now control your appliances without having to plug them in and turn them on manually. You may even lie comfortably on your couch while doing so.
Gone are the days of interrupted rest and exhausting operation of gadgets and appliances. If you're interested in building a smart home for you and your family, consider the abovementioned ways for a seamless start.