There are many companies out there that can help you pack your belongings for moving house and these services are great. There are also ones that will rent out boxes for moving home or office but some people would rather try and do this themselves for free. People are throwing out boxes all the time and if you know you're going to move home soon, you can start collecting these in advance.
Free Moving Boxes on Facebook
There are lots of community Facebook groups for towns and regions all over Australia, as well as buy swap sell pages. You can post in these groups to see if anyone else has moved house recently and has spare boxes that they no longer need. This is a win-win as someone won't have to recycle these themselves now.
If this fails, you can also put the word out on your own newsfeed to see if any distant friends have recently moved and have spare boxes left over.
Op Shops & Thrift Stores
A lot of donations at op shops are by the box load, this means op shops have a lot of cardboard boxes for recycling. If you ask your local op shop to save some for you, you'd be doing them a favour as well, as ops and thrift stores have to throw out and recycling a lot of useless junk people give them, so if you can help reduce their waste, even better!
Free Moving Boxes Bunnings Warehouse
I've always known Bunnings Warehouse to have big supplies of free boxes which their products have arrived in that the public can take to put their shopping in. They generally don't mind if you take them for other uses as well. If you got to one and find that they don't have enough or ones large enough, you can actually buy flat-packed sets of moving boxes in various large sizes, but these are surprisingly costly.
Other Retail Stores or Grocery Stores
If you have any friends that work in any kind of retail store or grocery store, ask them if they can start bringing home spare boxes for you. If you don't have anyone you can ask, you could probably ask a staff member on duty if there's any way you can get some empty boxes from out the back. Fresh food grocers will always have some out the back!
Free Moving Boxes at Bottle Shops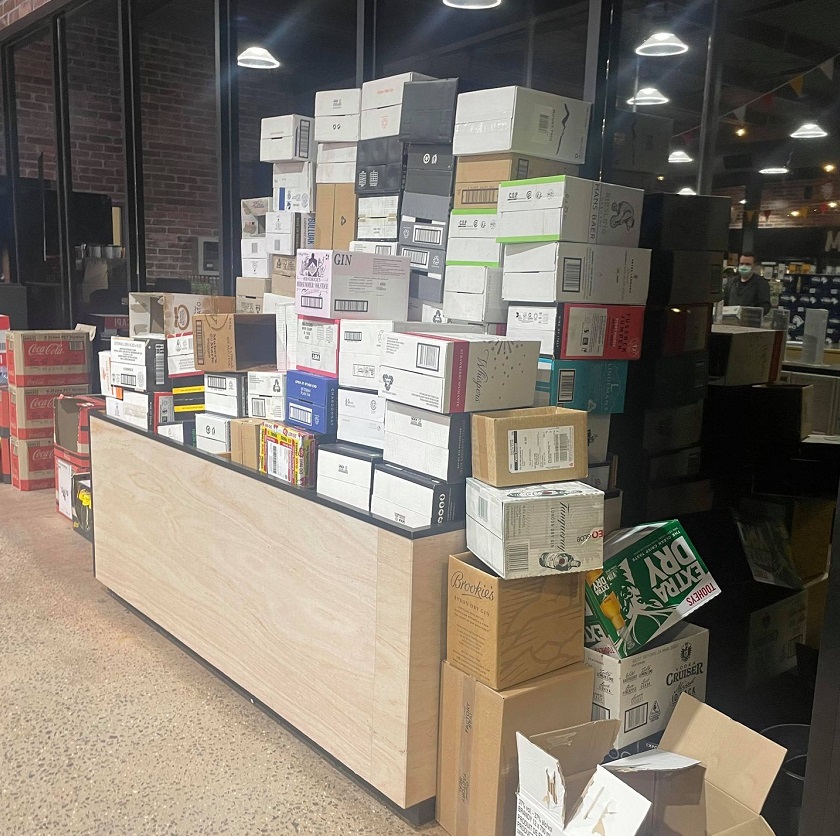 A lot of bottle shops or liquor stores will have a big supply of cardboard boxes that wine and spirits bottles come in that they let you take. Typically this is a way for you to take your alcohol back to your car, but they are generally happy to let you take boxes for other uses too. Typically these wine boxes are quite small compared to typical moving boxes but they are good for heavy items such as books or fragile items such as plates and glassware.
Community Groups
If you are part of a community group or church, someone might know someone locally who has recently moved and will have spare boxes they want to get rid of. Getting rid of old moving boxes is actually a lot of effort to recycle, so people are always going to be happy to get rid of some.
Alternatives to Free Moving Boxes
If you have lots of clothes, you could put these in garbage bags for transporting to your new home. Just be sure that no one throws them out. If you have suitcases or other travel bags you can also put items in those.