Now, I know writing a review about an expensive AirPod case might seem pretty boring, but I'm actually really impressed with this product and have bought cheap AirPod cases in the past that weren't very good due to major flaws in their design.
My previous AirPod case was a cheap case designed to look like a Nintendo Switch controller. At first, I loved it as it came with a carabiner that I could attach to my keys or the belt loop on my pants. It was great and I got a lot of compliments on the cool design of it. However, there was one major problem with both this design and many other cheaper AirPod 2nd Generation cases.
The issue was this AirPod case was in two pieces due to the opening lid. However, after a few months, the top of it kept falling off. The rubber seemed to stretch out over time and I'd often lose it. It would fall off in my car or out on the road all the time and I eventually lost it, making my AirPod case look stupid. Also, its original carabiner broke pretty quickly, so I had to replace it with another one-off something else.
I imagine there's a lot of other people out there who have bought similar cheap AirPod cases on eBay or AliExpress and found similar issues. Rather than buying another cheap set and having this issue occur all over again, I figured I'd just buy a good-quality, higher cost one that I hopefully won't need to replace again.
Hopefully, this helps someone else find what might be the best AirPod case in Australia.
Catalyst Waterproof Case for AirPods – Special Edition – Glow in the Dark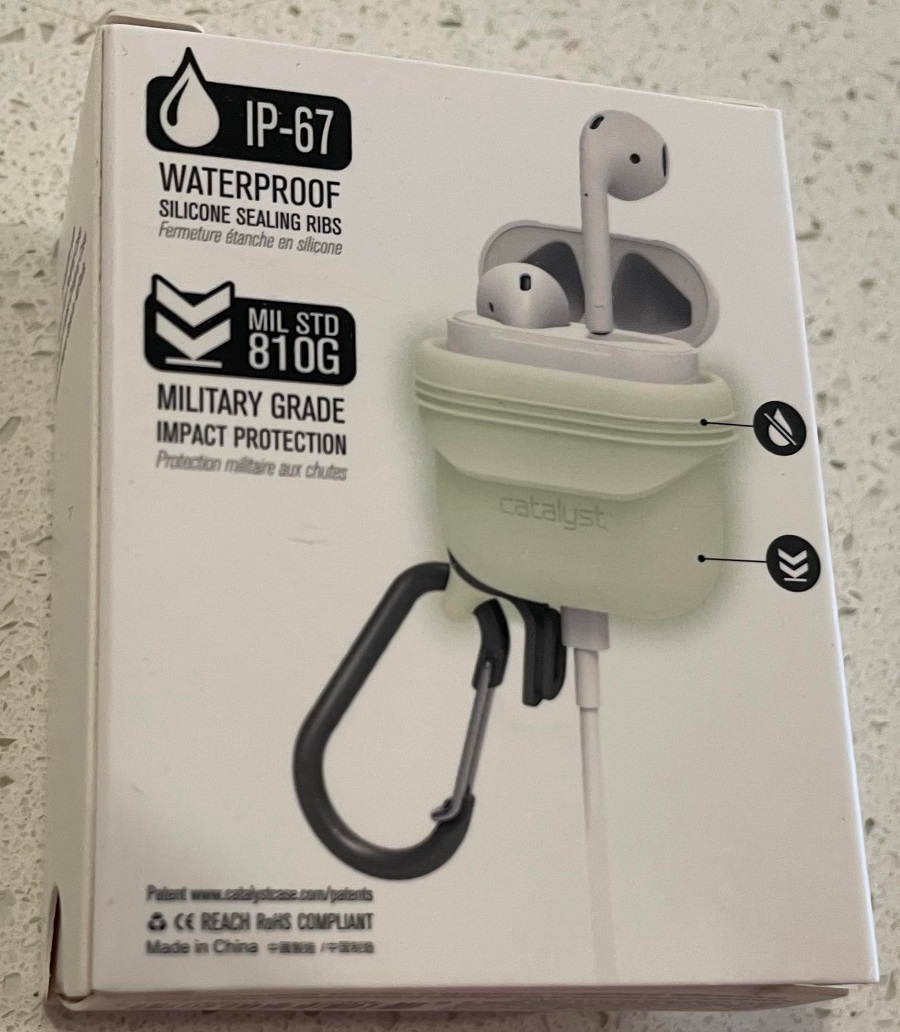 I ordered the waterproof Catalyst AirPod case from the Apple online store whilst buying a few other items such as charging cables and some good quality keyrings for my Apple Tags (was also disappointed with cheap ones from eBay). Whilst I'm sure I could have got it cheaper elsewhere, its features really stood out to me.
Not only was this a one-piece silicon case for my AirPods but it also claims to be waterproof and glow in the dark. I love waterproof cases for my expensive electronics. I've been buying LifeProof iPhone cases for 10 years now since my iPhone 4.
Glow in the dark products are always fun as well, plus it makes it easier to find my AirPods in the dark. I'm always losing and misplacing these, so it seems like a great feature.
How Waterproof is the Catalyst Waterproof Airpod Case?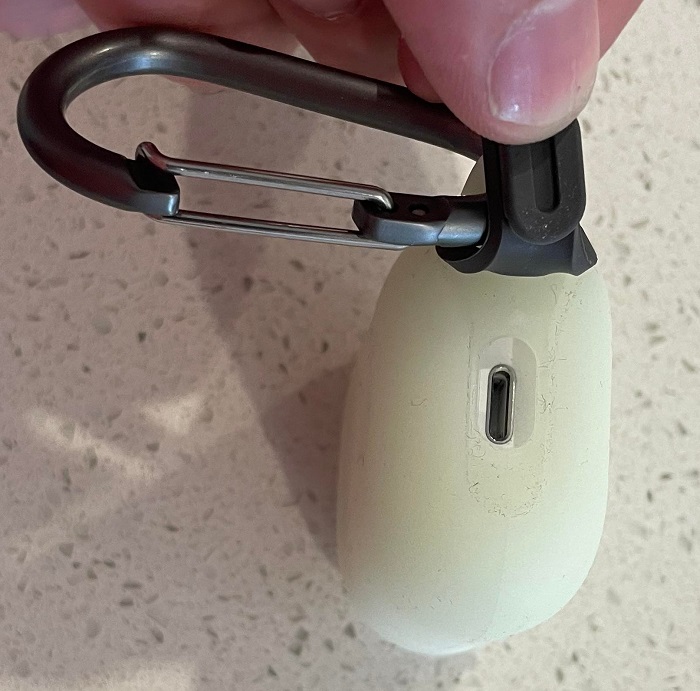 I'm actually scared to test this out unnecessarily, but similarly to LifeProof, it has a little plug over the charging port. The part that worries me slightly is that the opening at the top looks like it might loosen over time, causing water to enter from that end, however, closer inspection shows that there is a few rows of ribbing inside which should prevent water from getting in. Given I don't see much point in using these underwater, I'm not going to test it, but at least I will feel better if I ever drop these in the toilet or put them through the wash.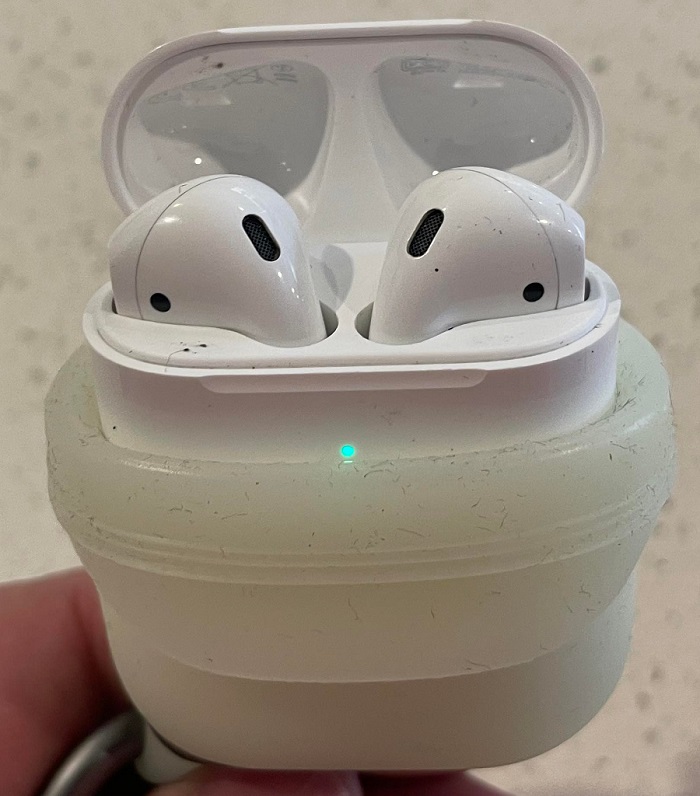 Also, this thing is a total fluff magnet. But that's ok.
Charging Wirelessly with Catalyst Waterproof Airpod Cases
Given you have to open the tab every time to charge via a cable might be a little less convenient to some people, you'll be happy to know that if you have a wireless charging case, it charges fine through it. You can also see the charging light through the case, which was a feature missing in my previous Nintendo Switch style AirPods cover.
My Review Verdict
Ultimately, I'm very happy with my Catalyst Waterproof, Glow in the Dark case for my Apple AirPods Generation 2. As a device I use daily for calls at work, keeping these safe and charged is very important to me. In fact, I wonder if I can claim tax on this.
The only real downside is that peeling back the cover to get the AirPods out is a bit tricky at times, but it also means the case will not swing open if you are ever running or jumping around. It also means that my baby can't open it and put the AirPods in his mouth.
Overall, I'm highly impressed and would recommend this to just about anyone.