I recently did a big order from the Lego Discovery Store in Melbourne during COVID-19 Lockdown, I bought a few of these Minifigure sets to help bulk up my Jurassic Park Lego display that I'm making. These seemed like great value as they are about $19.99 AUD and contain 4 Minifigures plus some other little things to build.
The first set I opened was the LEGO 40373 Fairground Accessory Set, this seemed like the perfect addition to the park with more worker characters and a little shoot the can attraction. Most theme parks seem to have such carnival attractions somewhere within them, but my plan was to replace the toy Lego bears with the baby raptor Minifigures as dinosaur dolls but they can't attach the same way. I was thinking of adding these bears to my toy shop build.
The extra soda cans and icy poles are also great accessories for my park guests. I think the fairground operators here also look like Icecream shop workers, which is good as my Jurassic Park has two ice cream stands so far.
LEGO 40373 Fairground Accessory Set Review
3 of these figures are recycled from other sets, but the little girl is exclusive to this set and so is the toy bear. Exclusive parts make little sets like this feel extra worthwhile. The accessories are all quite good as well, everyone has things to hold and the Lego stud shooter works really well with the little soda cans.
This set is perfect for anyone who owns LEGO Creator Expert Roller Coaster 10261, LEGO Creator 3in1 Fairground Carousel 31095, LEGO Hidden Side Haunted Fairground 70432, Lego The Disney Castle 71040 or other fairground theme sets.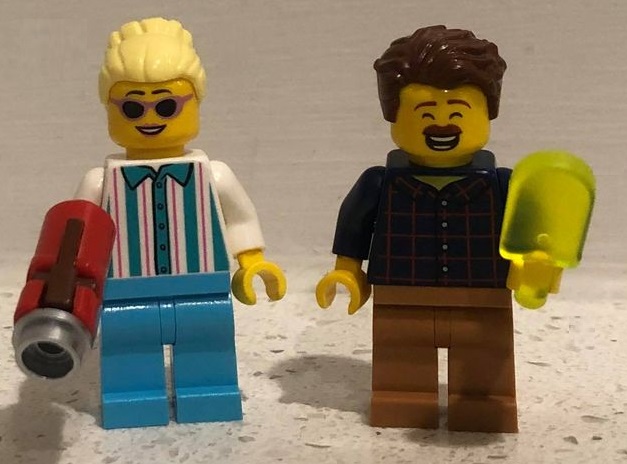 These two Minifigures have alternate faces, the fairground worker's alternative face isn't very useful for this set, but fine if you swap her head onto another woman's body.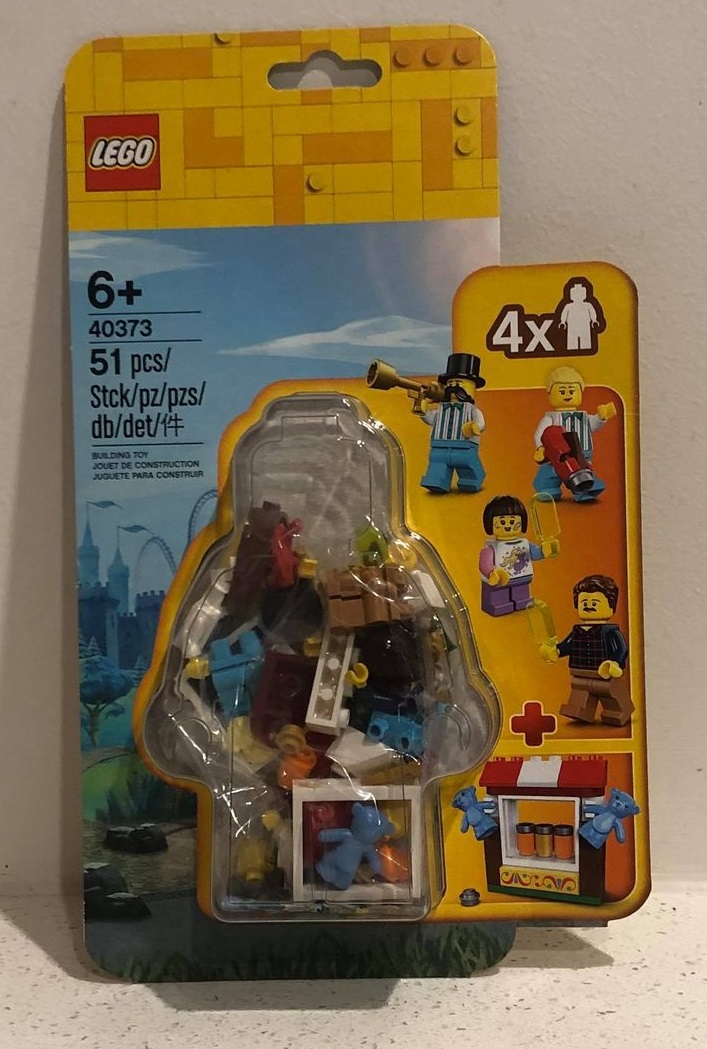 Here's a picture of the packaging so you know what to look for. There are several sets like this available.