I don't know anything about LEGO Chima. I found this set new in box at the Werribee Cash Converters for $25 which is a bit of a markup on what I assume this originally cost, but for a 2014 LEGO set, you can expect to pay a bit extra. This price still seemed better than eBay prices, so that was nice, but the box was quite banged up, which was OK as I was planning to open it anyway.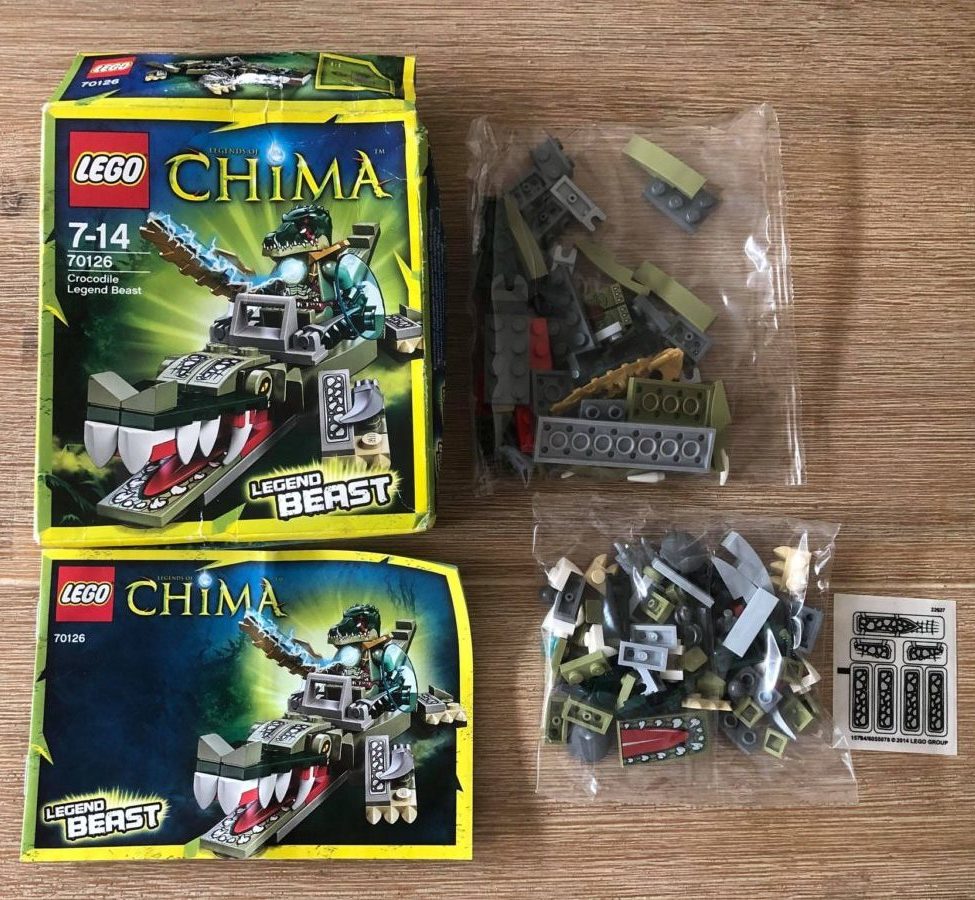 This set actually seems pretty good in terms of printed LEGO pieces, with printed eyes and the mouth for the crocodile. The sticker sheet for the other details on the legs, head and tail seemed a bit cheap considering the set included printed pieces.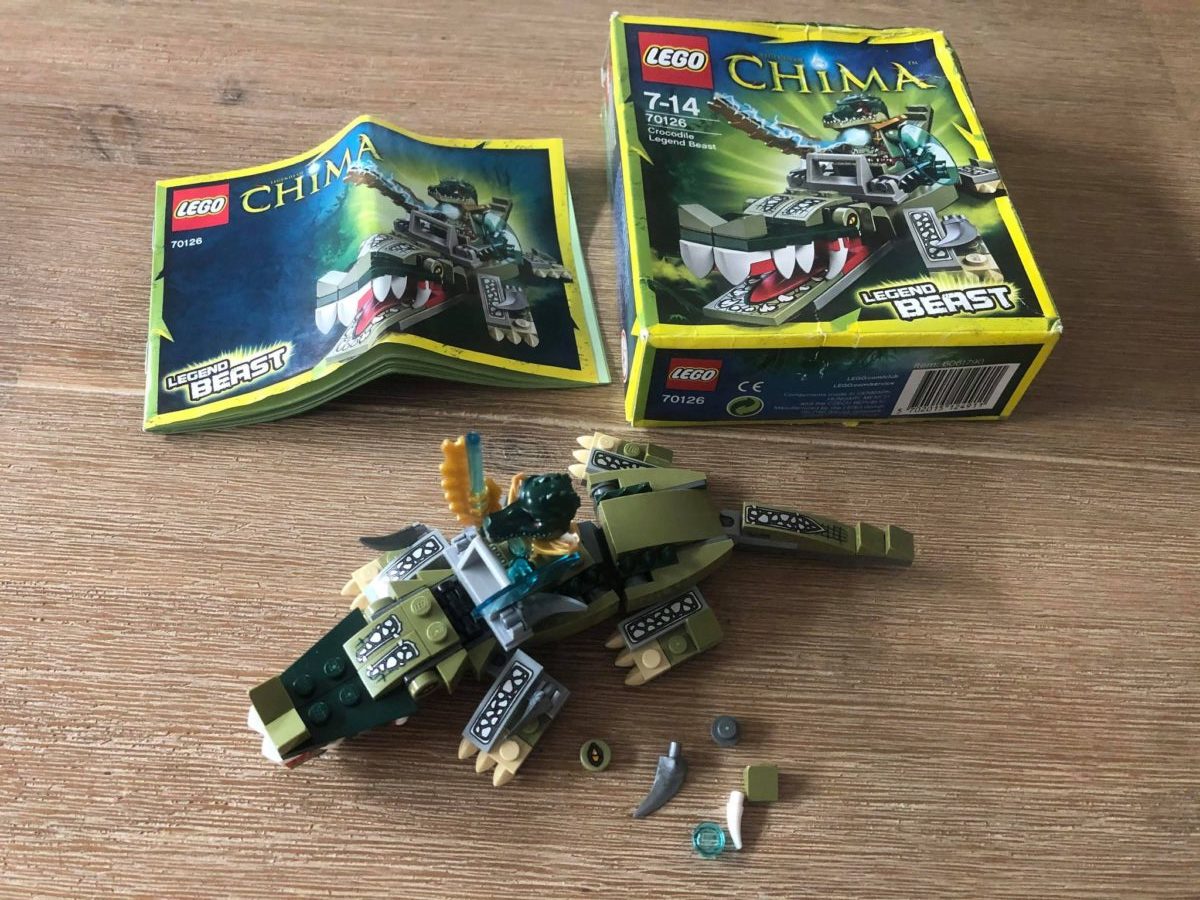 I was pretty happy with the excess pieces left over, an extra printed eye and some claw pieces in particular.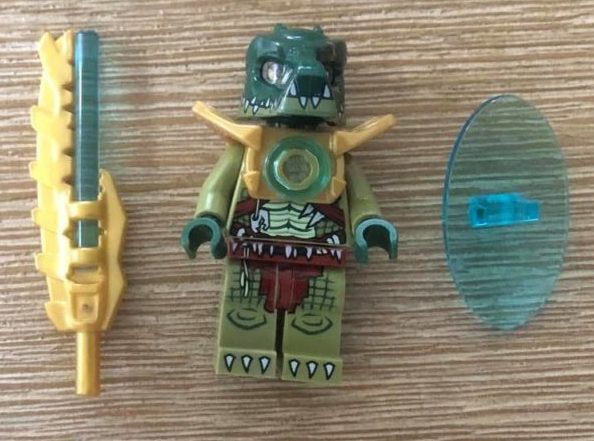 Here's a close up of Cragger, the crocodile LEGO Chima Minifigure.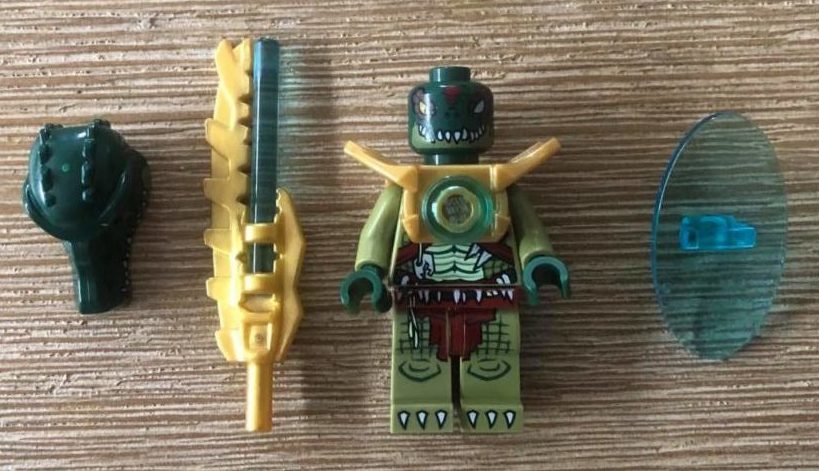 Here's what he looks like under the mask or helmet. Kind of weird.
Why did I buy LEGO Chima Crocodile Legend Beast 70126?
I am trying to be strict on my LEGO collecting, focussing mainly on things that can be added to my LEGO Jurassic Park and Jurassic World diorama. Obviously, I bought this thinking it looked kind of dinosaur-like. The head of Cragger, the Minifigure included in this set also seems like something I could use as a costumed mascot for Jurassic Park.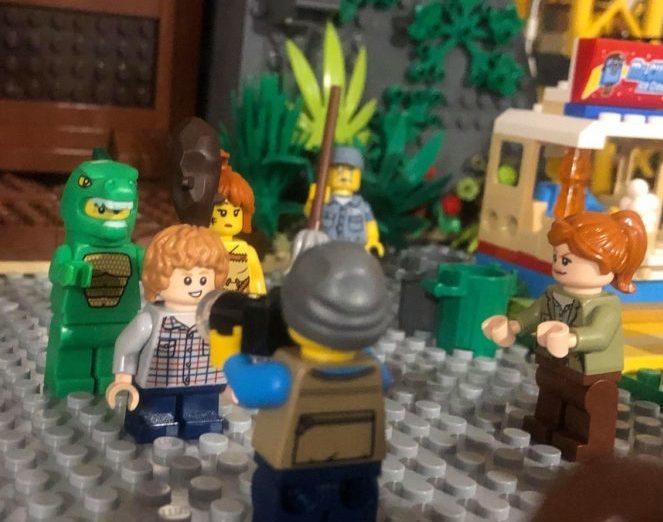 Once building it though I don't think it will fit in as well as I thought.
He also looks like Krok from Dino-Riders from the 80s, which is something that also influenced my original Jurrasic World purchasing.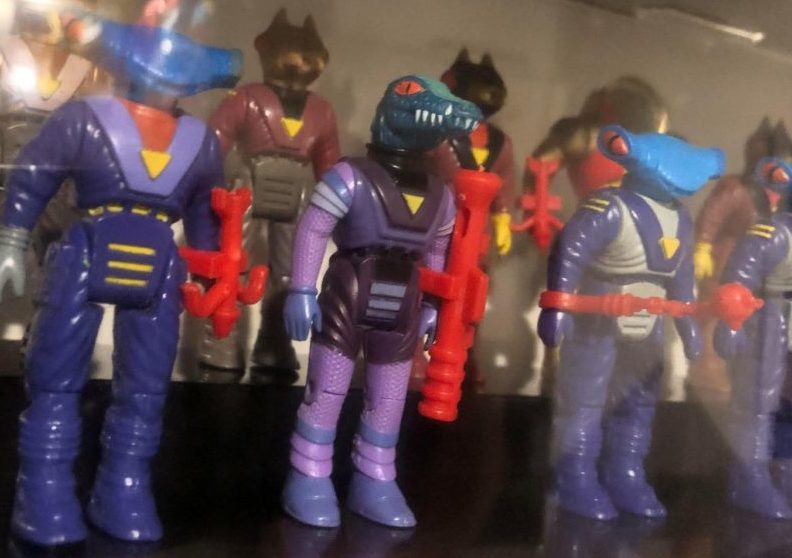 I think this one is called Krok, might be a colour variation or generic crocodile soldier. Checklists for old toy lines aren't always very clear.
More LEGO Chima Legend Beasts
This is the back of the box. being a small set, I guess it can't show its play features or alternate build ideas as the parts in this are so specific.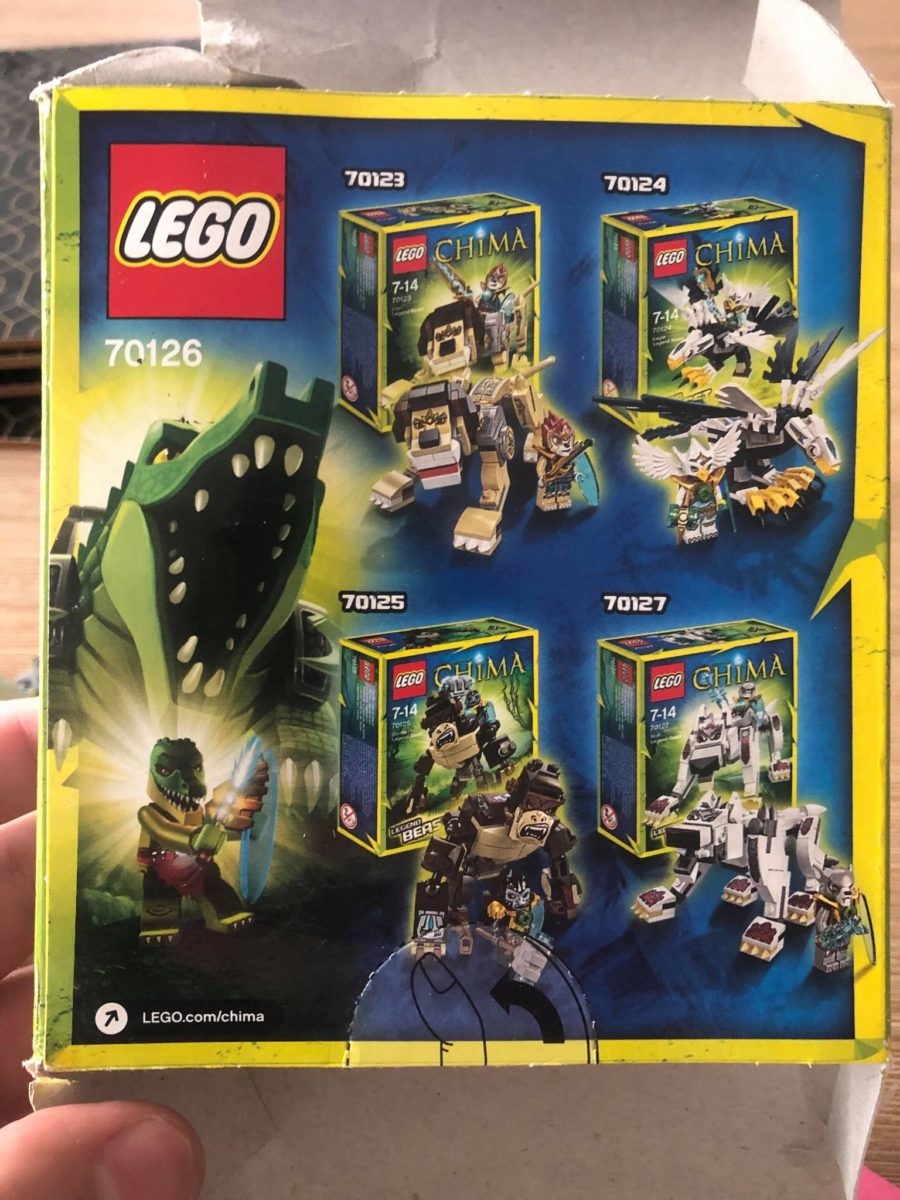 The other sets in this LEGO Chima series include:
LEGO Chima Lion Legend Beast 70123
LEGO Chima Eagle Legend Beast 70124
LEGO Chima Gorilla Legend Beast 70125
LEGO Chima Wolf Legend Beast 70127
These are all quite cool looking for brick-built animals. I generally don't like these, but they seem to be done well, especially the Gorilla Legend Beast.