We recently announced that we are having a baby in January 2020. We are very excited! We have been dying to tell everyone our exciting news but wanted to keep it pretty quiet until we hit the 12-week mark and had the 12-week scan to ensure everything is going well.
Luckily for us, it's all gone smoothly so far.
I wasn't sure how I was going to announce this, but I have been hoarding Duplo for the past few months, including buying a little pizza shop set that came with a bearded man with a hairstyle similar to how I used to do it. This was so our kid will have a Duplo figure of me, their dad! I was planning on keeping this figure sealed until they were older, but oh well we eventually decided to use it for this Facebook pregnancy announcement.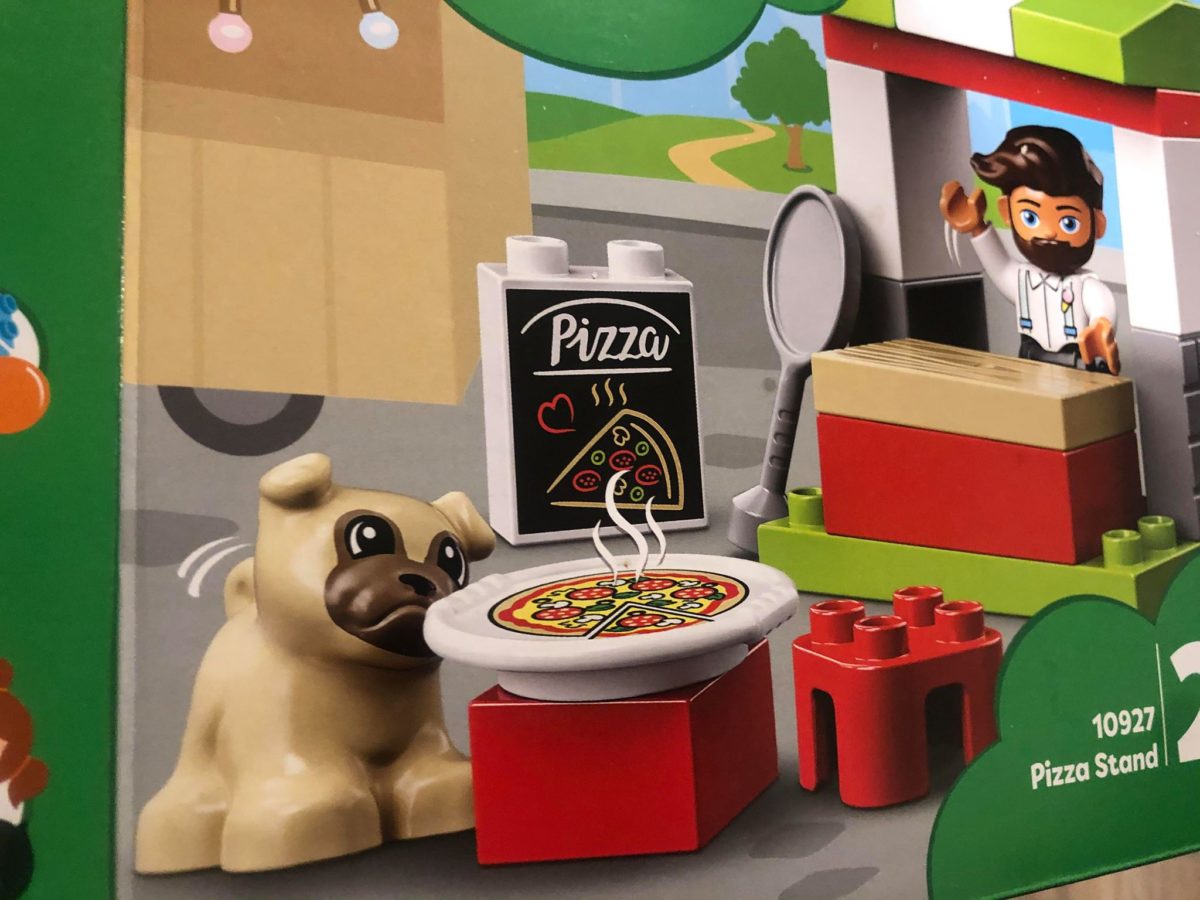 A few months ago I also tried making my own Duplo house interior but I couldn't do what I wanted as I didn't have enough yellow Duplo bricks. The best way I found to get more of these was to get a bundle off eBay. To my displeasure, the best bundle I could buy had 50% blue pieces as well, which I was not very interested in. This later worked out well when I realised I had enough blue to make a backdrop of the sky.
I think this all worked out really well that both of these colours came into good use when building this exterior.
I had previously bought a little Lego set at the supermarket to make an orange Lego cat as we have an orange cat called Ronald Fleaseley. I also made a representation of our white and orange kitten Ed.
Whilst I do own two lego babies, both are blue but one has a decal on the chest that is more distinctly boyish, so I didn't use that in the picture as we don't know the gender yet. To try and make the blue of the baby stand out less I put the baby in the pram. I do hope it's a boy though!
If I could do this over, I'd have tried a bit harder to make the second Lego cat look better, I would have moved the door up a level as you can't see the bottom of it anyway. I would have also re-arranged the clouds a little better.
Lego & Duplo Baby Announcement Tips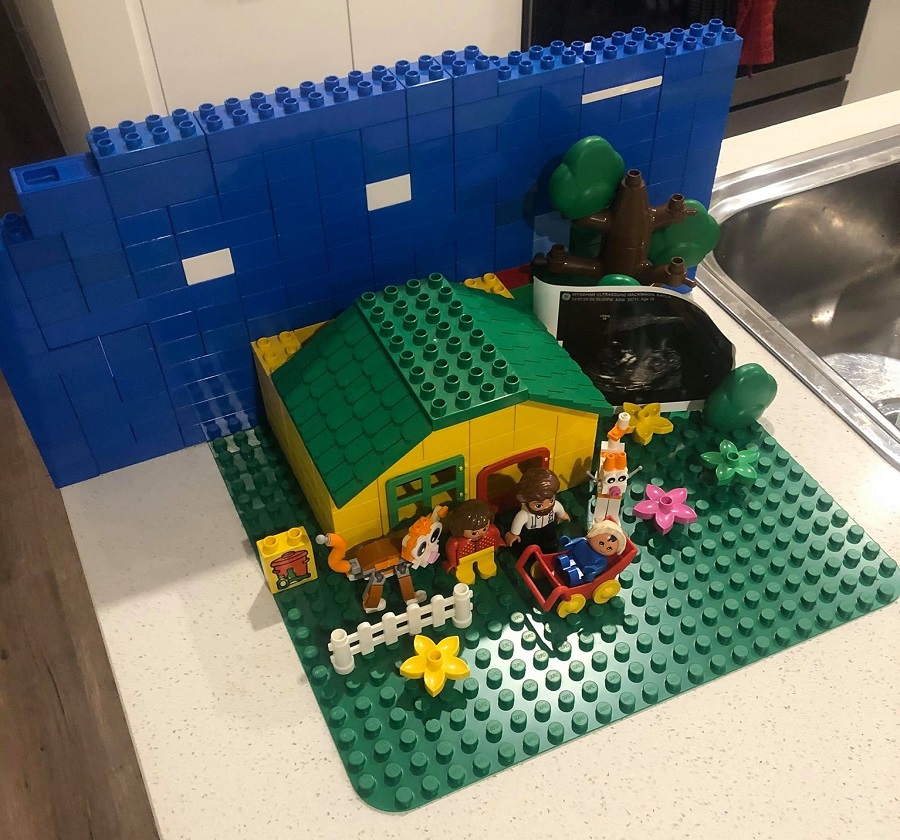 If you are planning to have a baby. Start hunting down a baby Lego or Duplo minifig as soon + representations of yourselves as fast as possible. We just used a random brown-haired figure for my partner here, if we had actually planned for this to be the announcement we might have found a newer style Duplo woman to match me. Also, try and make representations of your pets!
Try and make a background. As you can see in the picture above, I built it into the back wall of the house so I'd use less blue bricks. I think this really helps add some depth or realism to the picture, rather than just using a white wall or something else as the background. I also used some non-blue pieces behind the ultrasound photo as I ran out of the dark blue ones.
Also try and work some props into it, like how I've included the bin. I also put some furniture inside in case you could see in the windows. I think Ryan "The Brickman" McNaught from Channel 9's Lego Masters would like those touches.