Today for lunch my colleagues Brihony, Jack and I went in on a mix of Japanese food from Osaka Bench in Melbourne via Uber Eats.
There was a promotion where you could get the Tatsuta Age (chicken balls) for free if you spent a certain amount, so I gravitated towards this place. I also ordered the chicken Katsu and Osaka Sausages. Brihony had Teriyaki Tofu and Jack had the Pork Gyoza.
Osaka Bench Photos & Reviews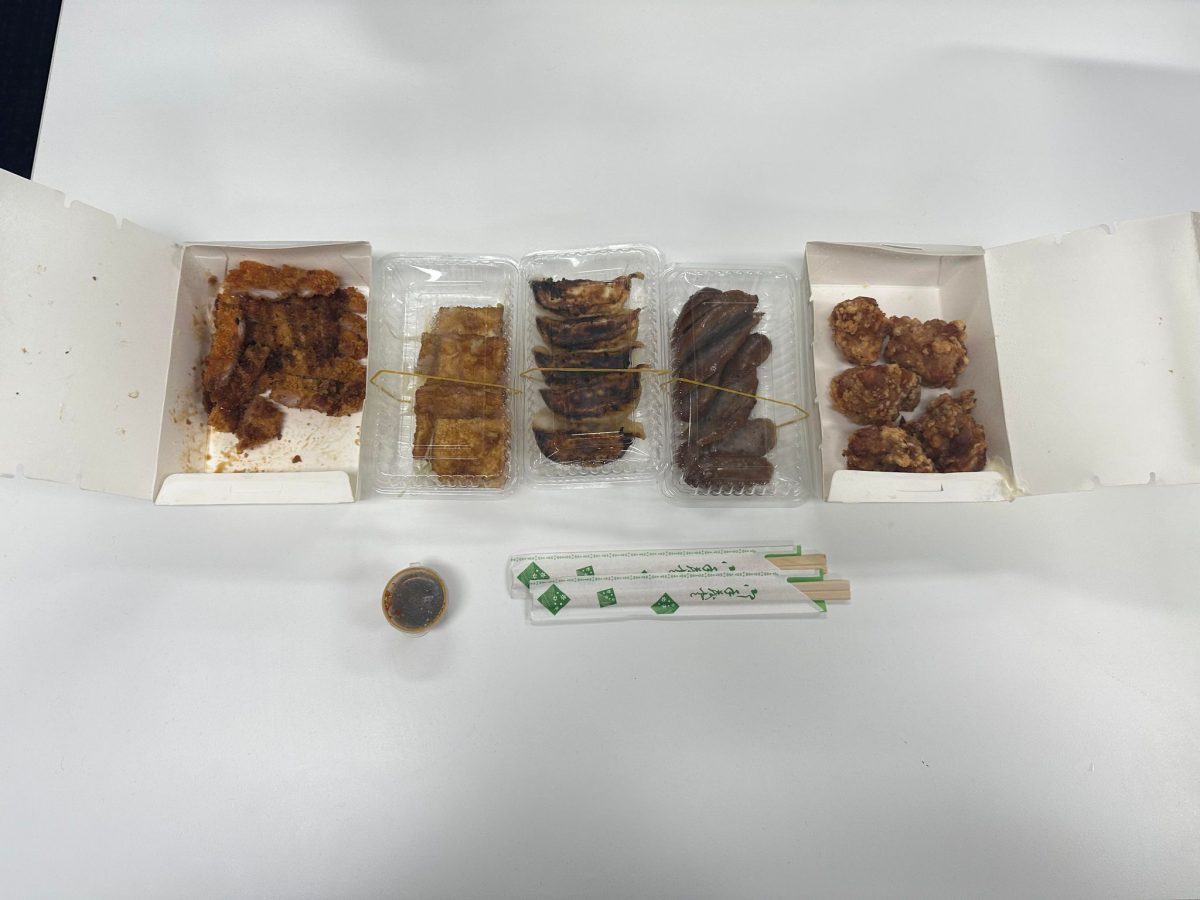 Below are photos and reviews of each menu item by our group. This whole order came to $41.92 including free delivery on Uber Eats with Uber One.
Katsu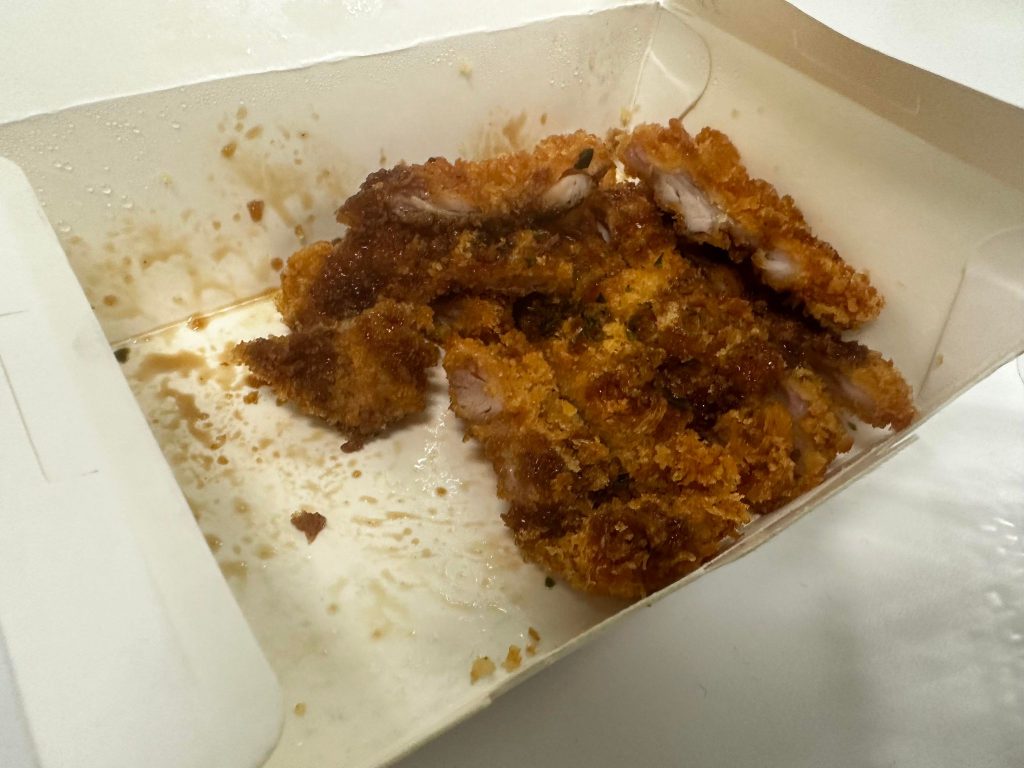 The katsu is crispy and the sauce coating is nicely distributed without making it too soggy. This is one of the few places that seem to sell the Katsu on its own, so that's a big selling point for me here today. Overall though, it was a little soggier than I'd liked because the cyclist on Uber Eats did a few stops before us.
Tatsuta Age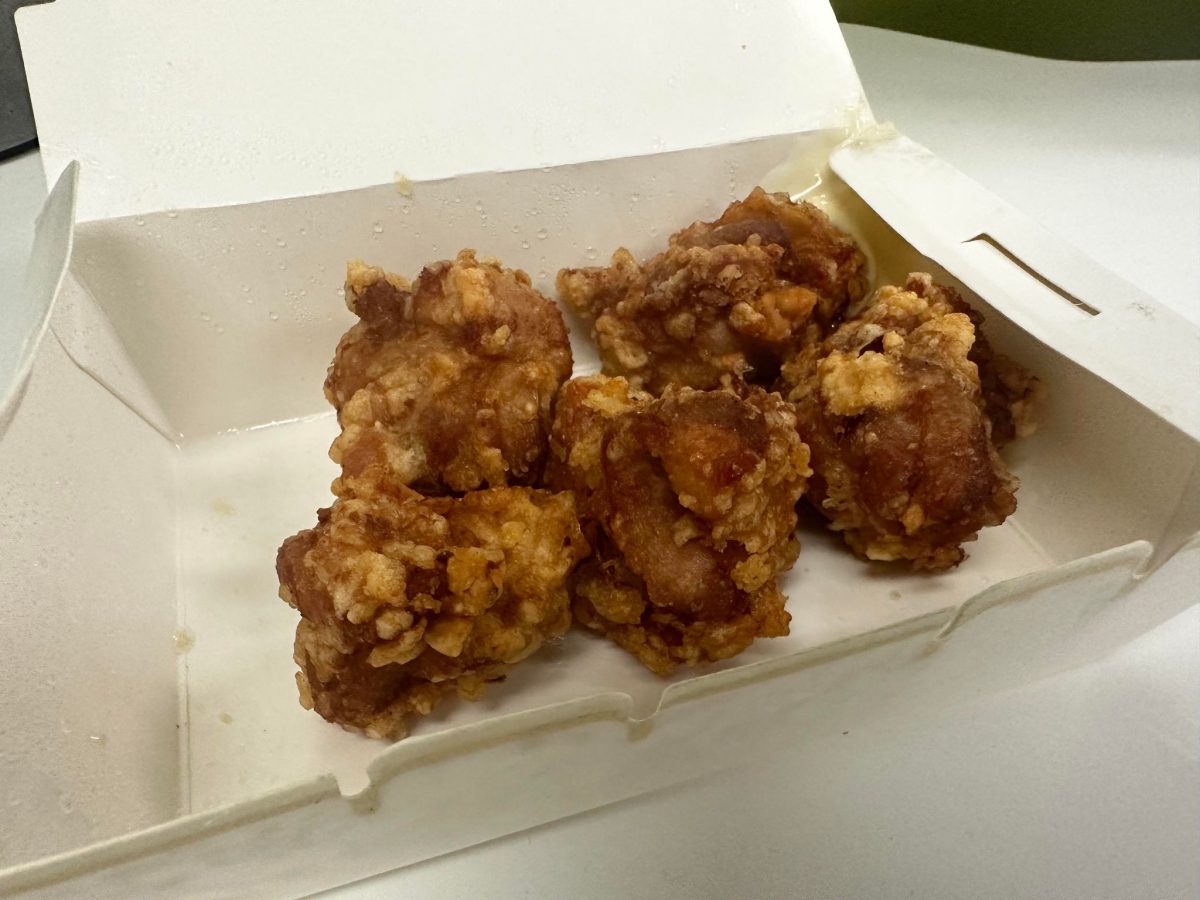 The chicken balls are great. It came with a mayonnaise blob in the corner of the box, which it pairs very well with. The heat has retained itself well here. There isn't too much flavour to the outer coating but it still has a fair bit of crunch to it and I'm overall pretty satisfied.
Osaka Sausages or Taiwan Sausages.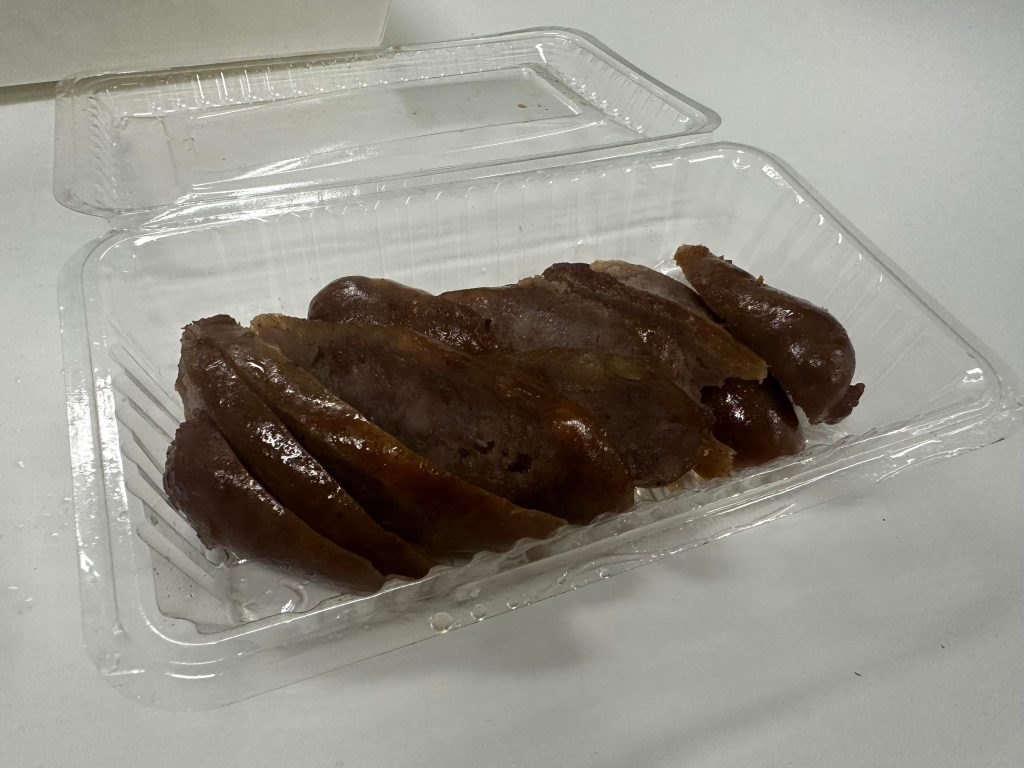 Depending on how I read the receipts and menu, this is either called Osaka Sausages or Taiwan Sausage, which is rather confusing. The sausages are very sweet and I'm glad they are sliced up thinly like this, making it easy to pick up with chopsticks. They do have a slightly oily feel to them, which may be a deal breaker for some people, but it's not an issue for me. If you have an issue with oily food, why would you order sausages anyway?
Teriyaki Tofu (by Brihony)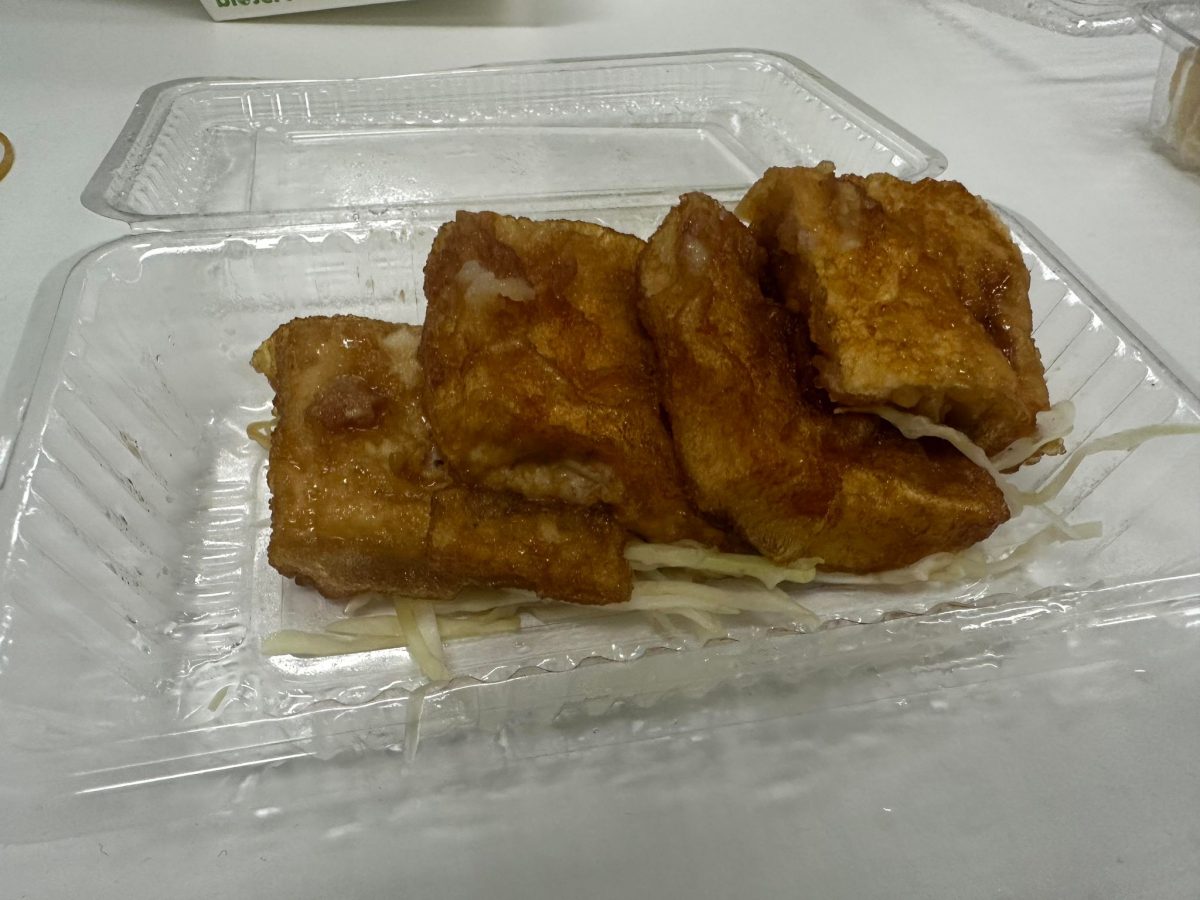 Silken tofu is tender but not undercooked
Surprisingly not oily like most fried tofu dishes, the natural texture and flavour of the tofu comes through
Teriyaki was more of a glaze than a sauce; sweet but not overwhelming which is my preference as I'm more of a savoury gal, but those with a sweet tooth could be underwhelmed
The portion was tiny for the price but cut into even-numbered pieces so it's easy to share which I always appreciate
7/10
Pork Gyoza (by Jack)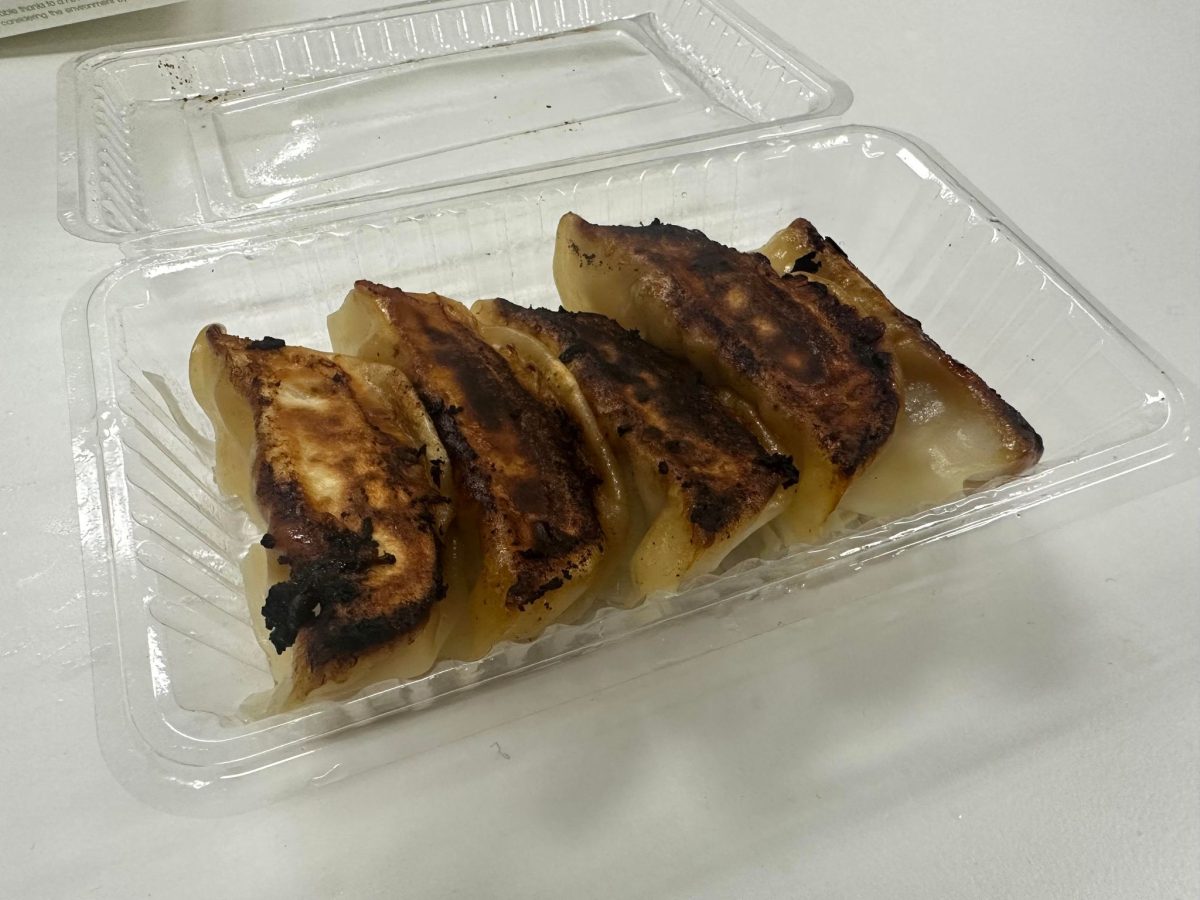 I don't know what to say. These are Pork Gyoza and they were good. Dumplings aren't really something you can say much about.