If you were a primary school-aged kid in Werribee or Hoppers Crossing in the mid-late 90s, you weren't cool unless you had your birthday party at Rainbow Park. If you grew up in the area at the time and never got invited to it, you must have been the most hated kid in your class. This was the ultimate birthday party venue in town. It was located at the Werribee Plaza near the library and bingo centre, or perhaps one of those later replaced it. The whole area has been redeveloped since then so It's a bit hard to picture it all anymore.
Rainbow Park was a giant indoor play centre with a massive multistory playground full of pipes, obstacles and a ball pit. It also had jumping castles and lots of rides as well as a mini-golf course. The rides included the ladybug ride, some kind of train on a track that was close to the party table area. A log ride on the water and maybe another couple of attractions. They were all pretty basic, but as a kid, they were unreal. It was almost like going to a theme park.
A few weeks ago, I posted on Facebook to see if any of my friends had photos of Rainbow Park and a few of them got their parents to go digging through photo albums and I'm super thankful for that as photos from this place are very hard to find online.
Rainbow Park's Ladybug Ride + Playground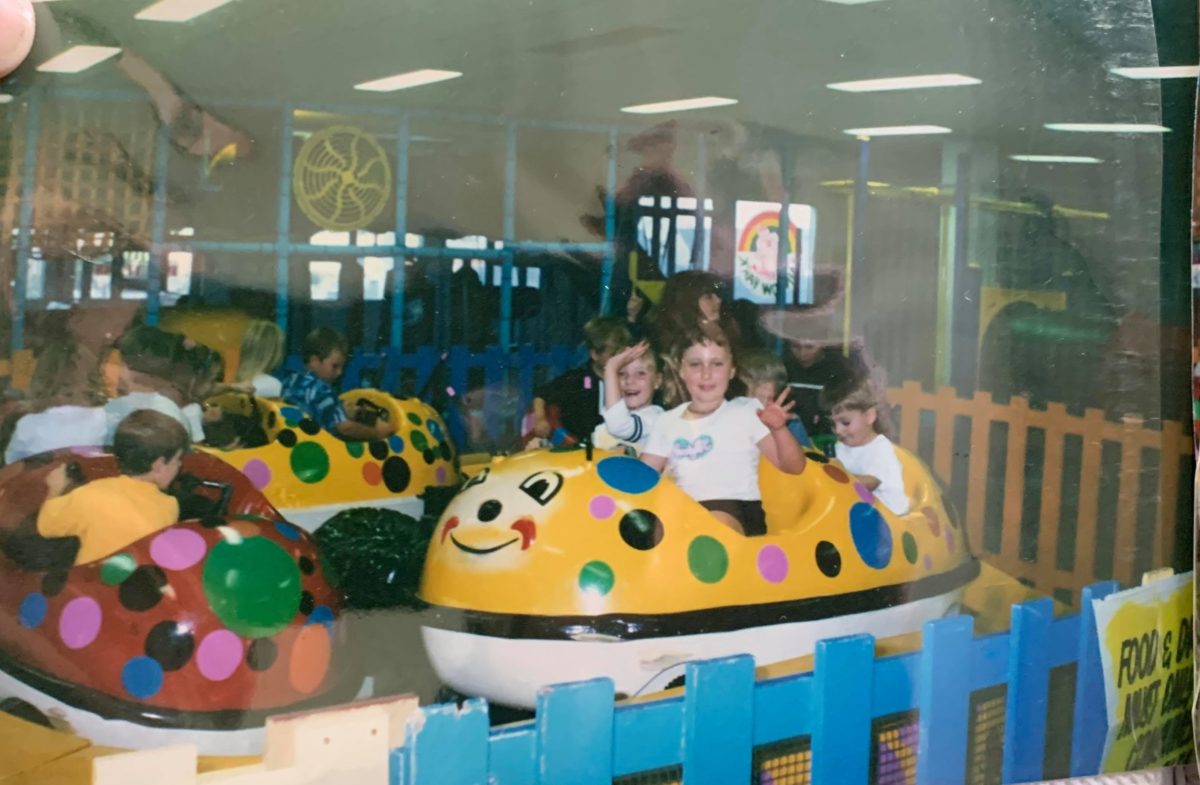 Here you can see the Ladybug ride which just went around in circles and I think they went up and down as well. Little kids loved this ride. In the background you can see that awesome playground with a big cargo net in the top left and some big rolling obstacles in the centre as well as lots of pipes to climb through. I loved this playground.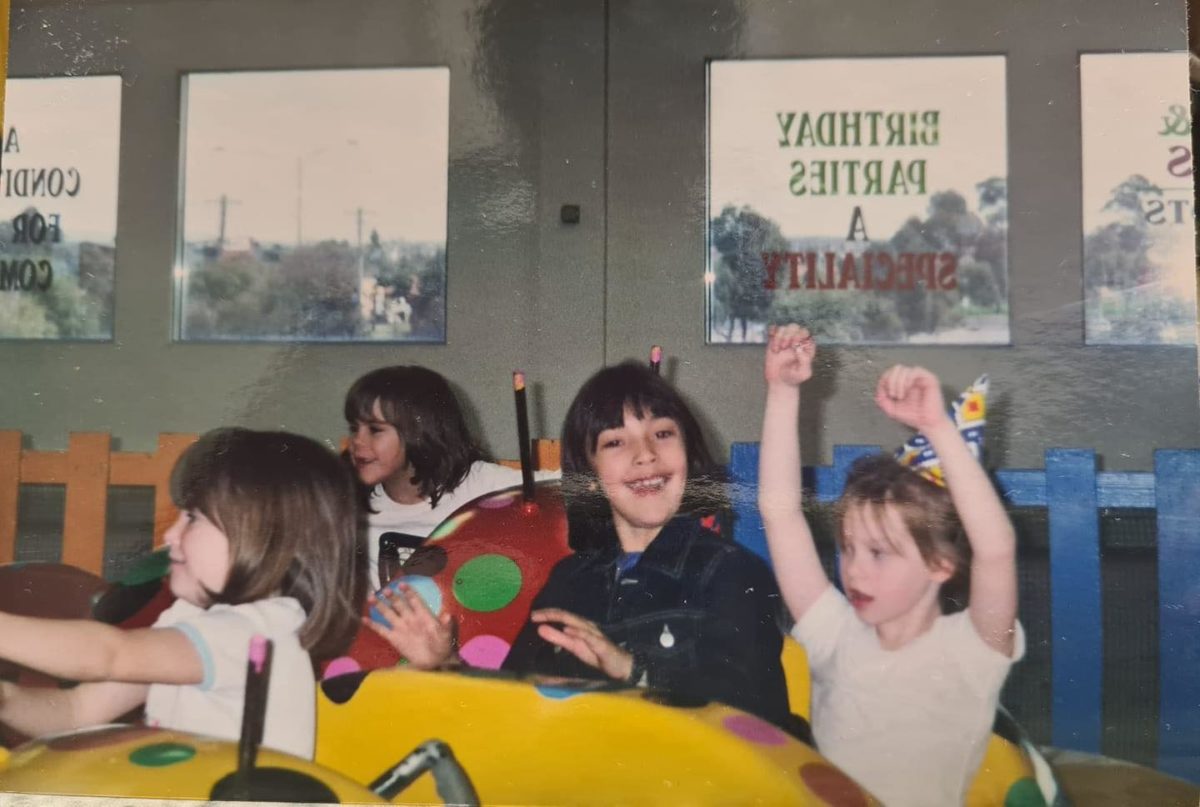 I guess some kids thought this was a roller coaster (that's my girlfriend as a child!)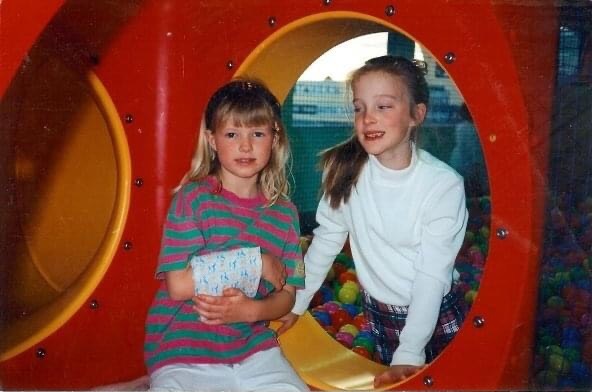 The ball pit was great!
Rainbow Park Jumping Castle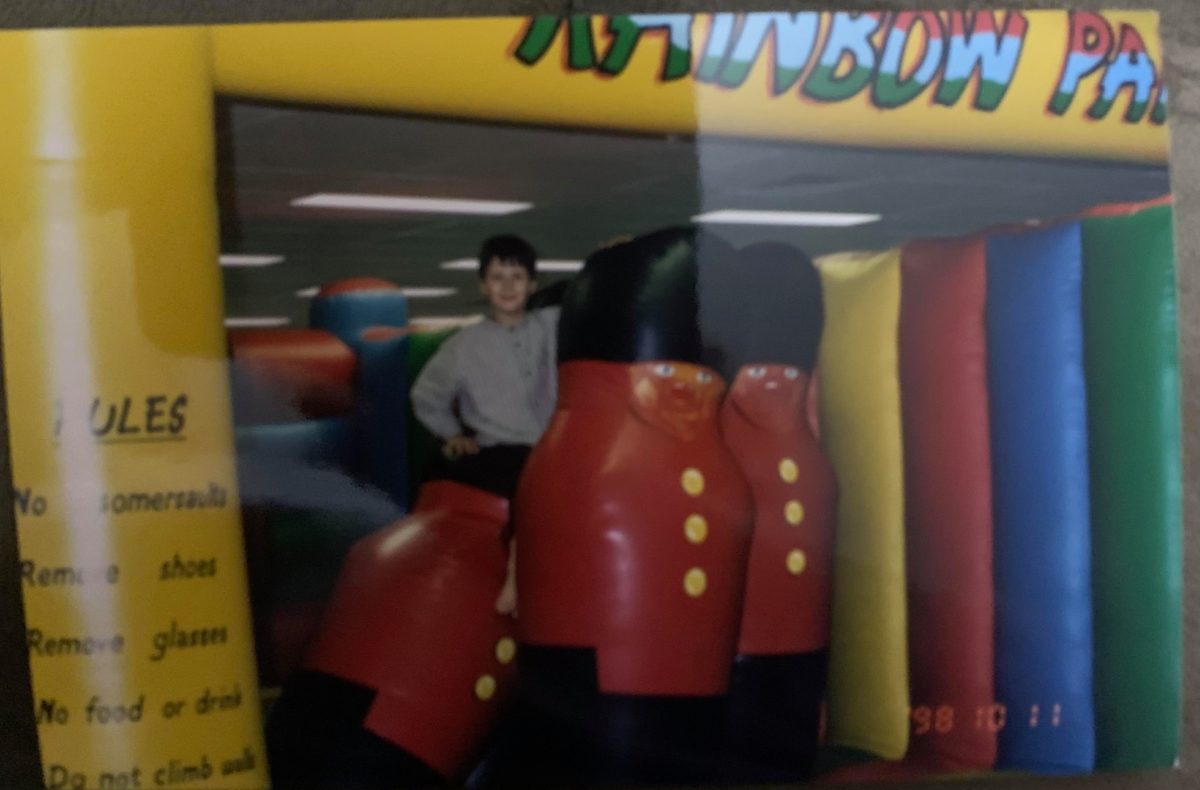 I'm not certain but I think the Jumping Castle at Rainbow Park had a wall down the middle separating these big Beefeater bowling pin people who were fun to knock over and tackle. We used to get super rough with those guys and punch them in the face etc.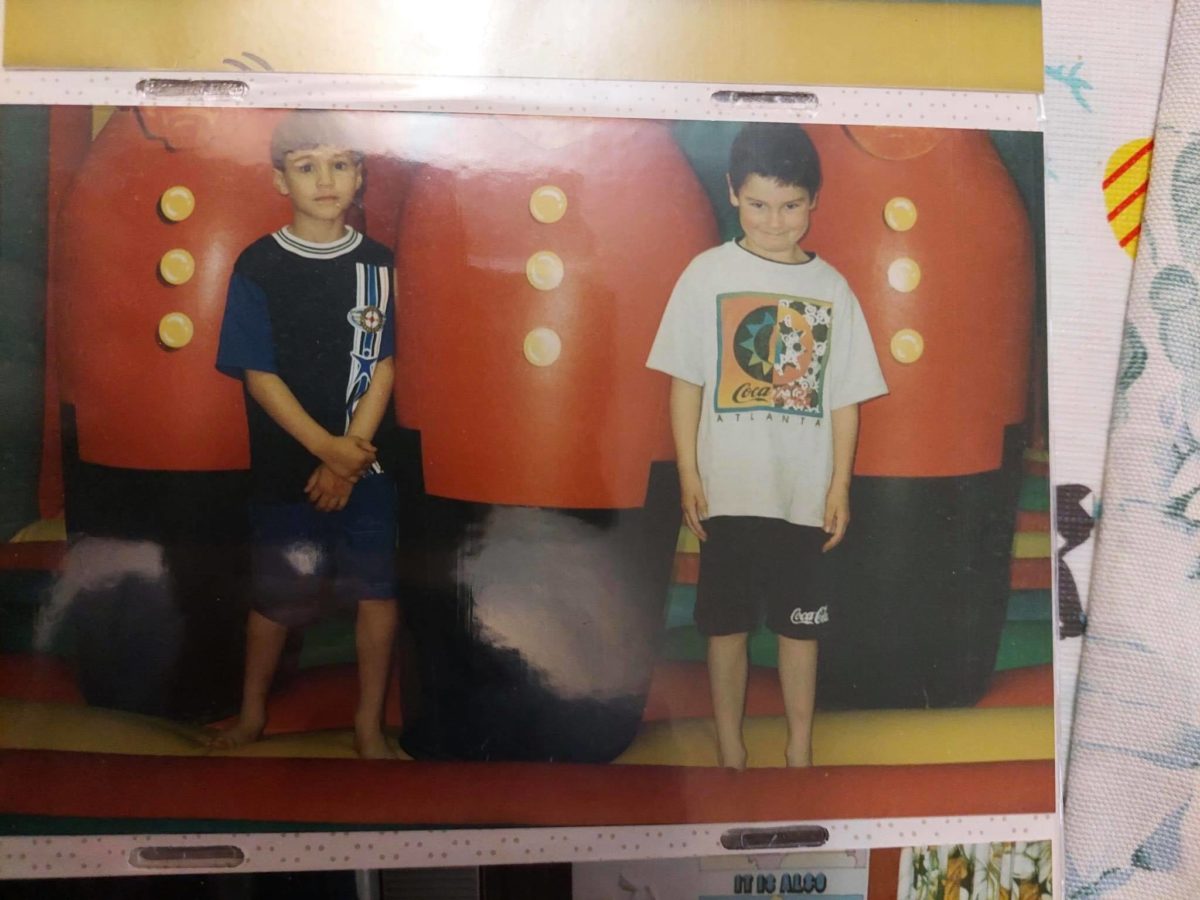 It turns out that the jumping castle Beefeaters were quite the photo op!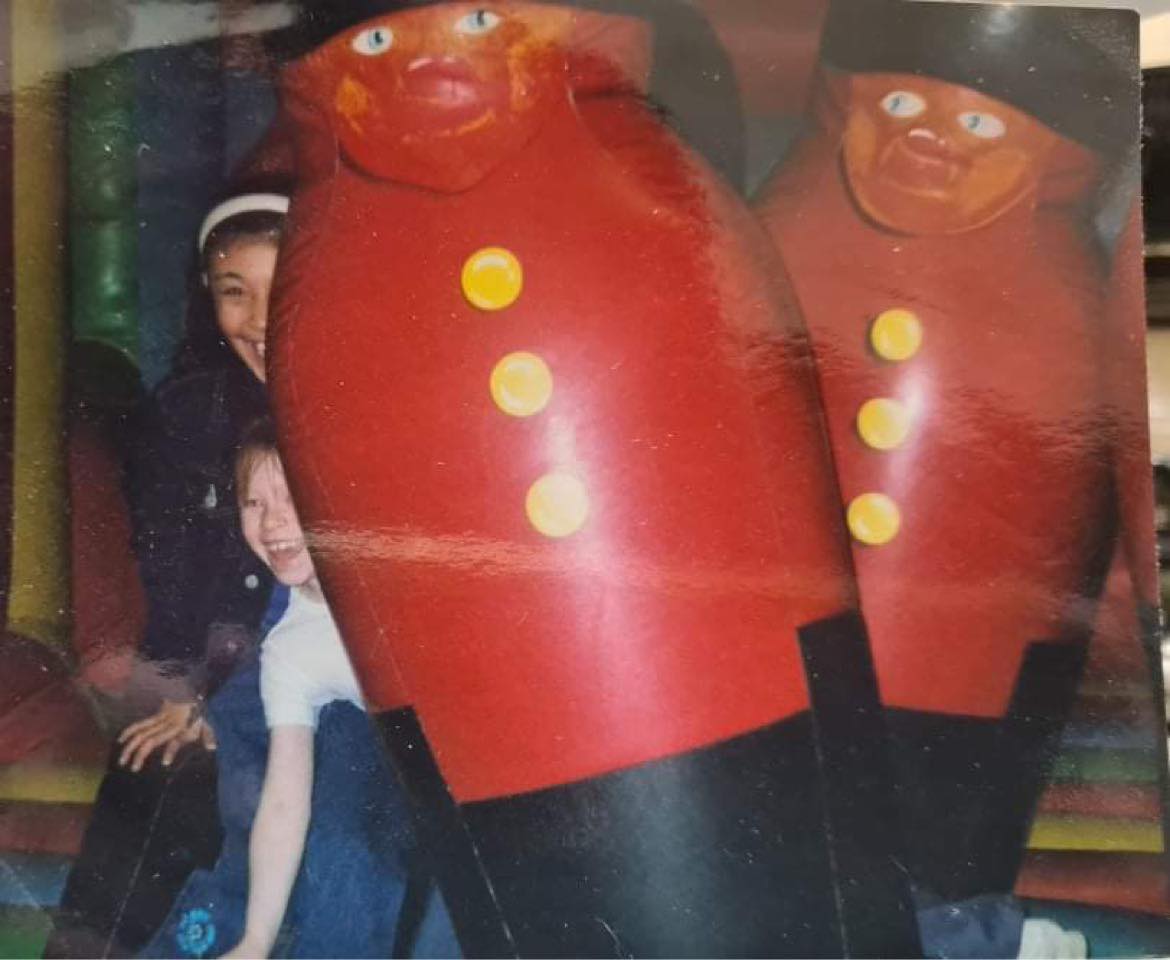 Kids loved these!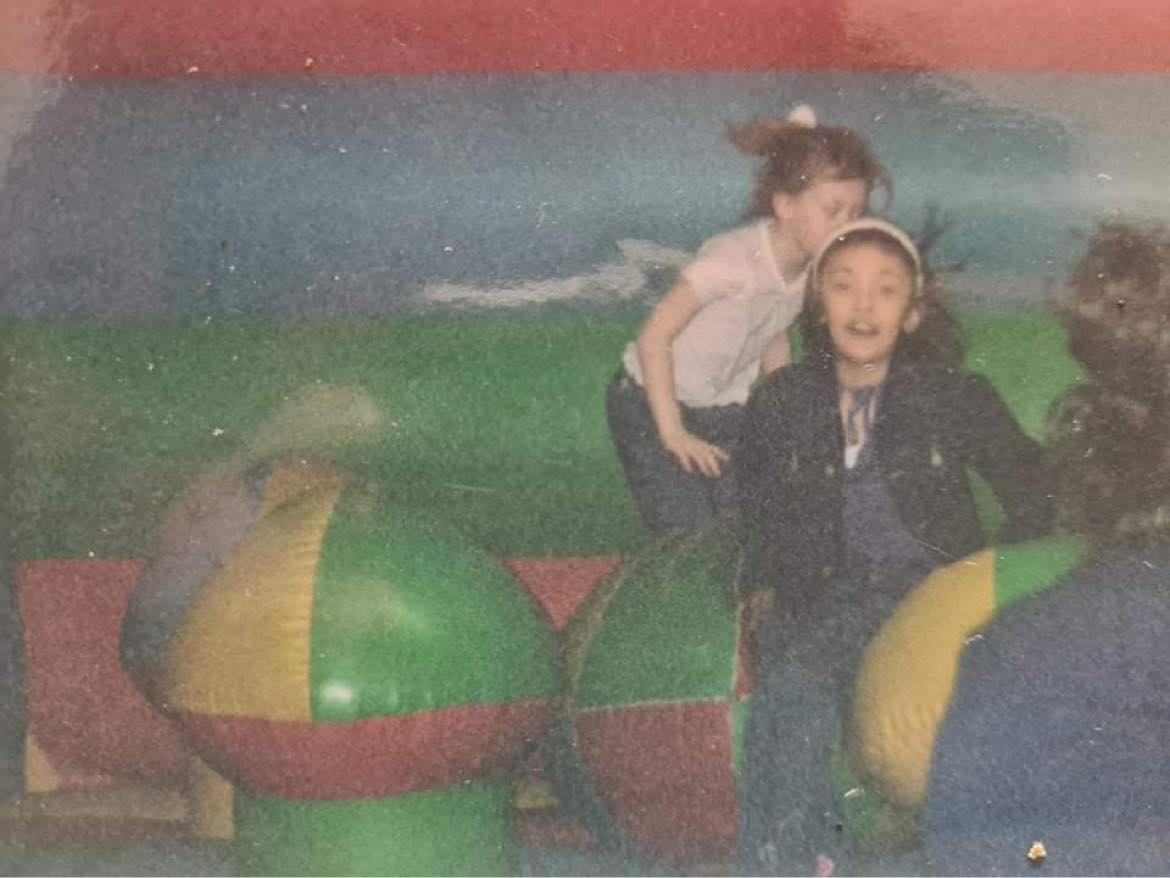 The Rainbow Park Jumping Castle also had 3-4 of these mushroom-shaped objects surrounding a ball. I'm not sure if these were behind the beef eaters or the on the other side of the divider wall. It used to be fun to get lots of people to climb onto the central ball so that it would collapse in on itself.
Rainbow Park Train Ride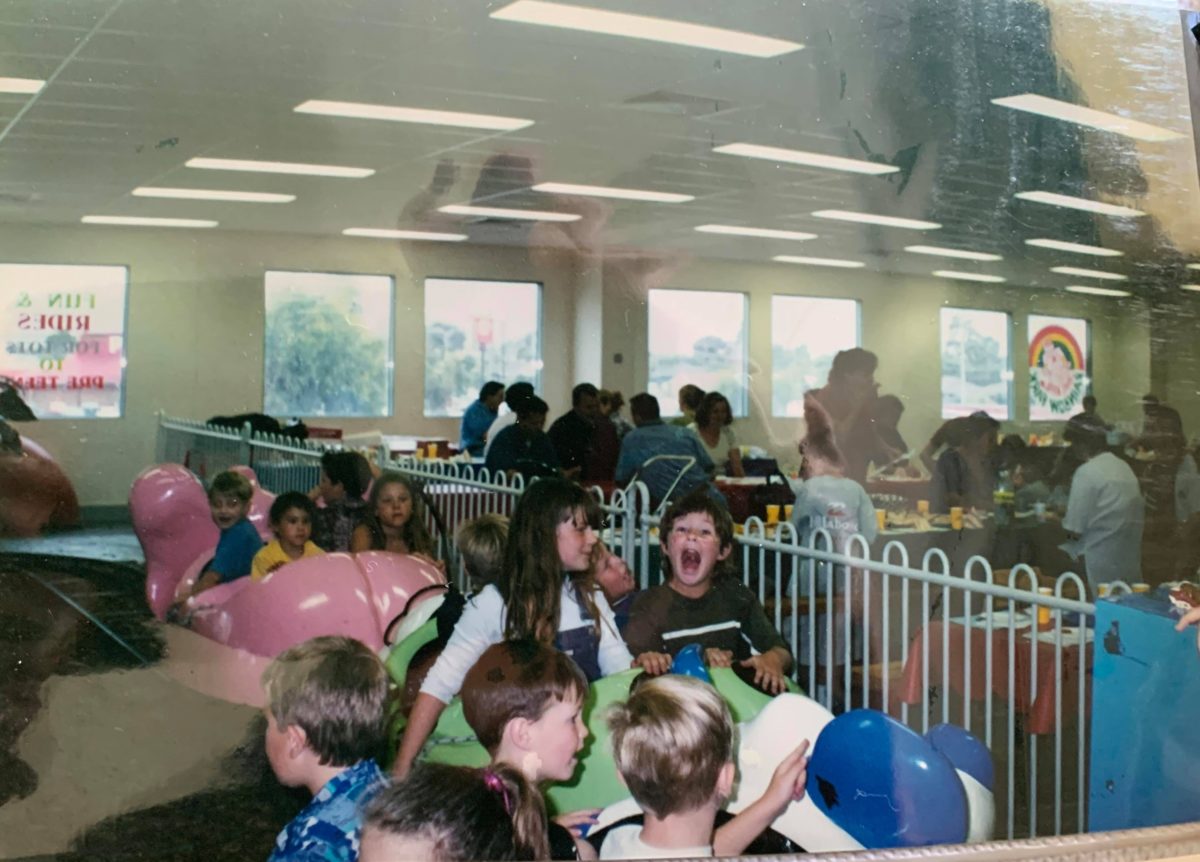 I can't remember what these cars are meant to be, maybe they are dinosaurs or something? This was just a train ride that went around in a big wobbly circuit. You can see the party area next to it and the old dine-in Pizza Hut out the window! There is now a Hungry Jack's there where the Pizza Hut used to be.
Birthday Parties at Rainbow Park Werribee
I only ever went to Rainbow Park for birthday parties, but maybe you could go just for fun. They would do birthday packages where they'd bring out party pies and sausage rolls and all that usual cheap kids birthday party food. Rainbow Park had lots of long tables for birthday parties below is my sister cutting her Bananas in Pyjamas birthday cake in 1996 at her 5th birthday party.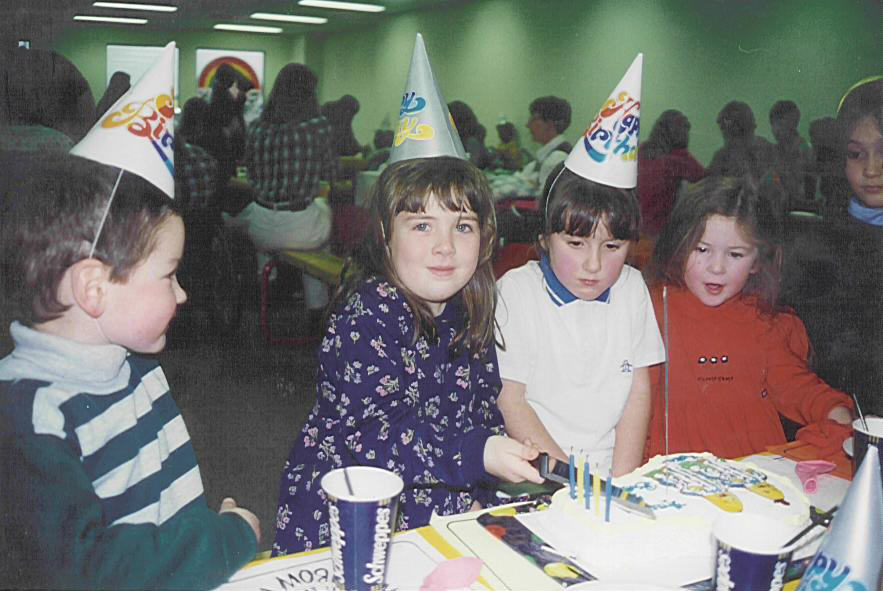 Here's my Goosebumps birthday cake from 1997. My parents were pretty good at getting us custom decorated cakes.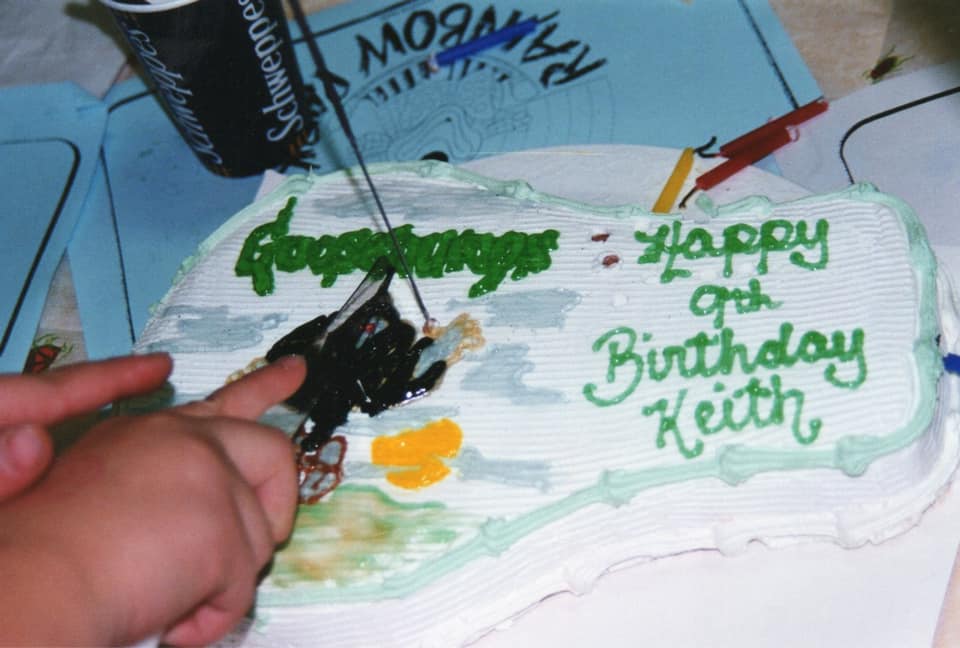 You can see the clown logo paper placemats behind it, you used to get a free brightly coloured t-shirt for your birthday with this graphic on it.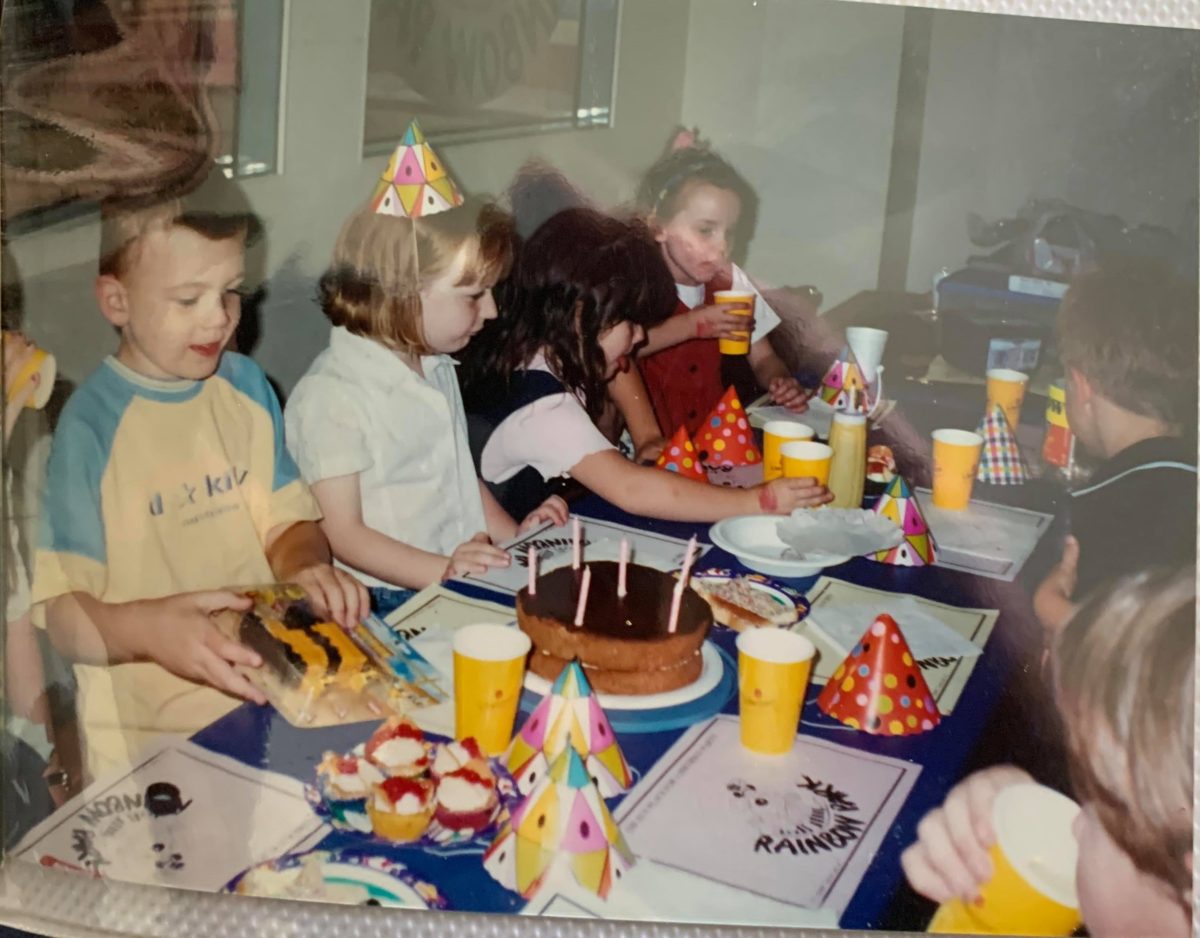 Above is another birthday party photo that a friend sent me.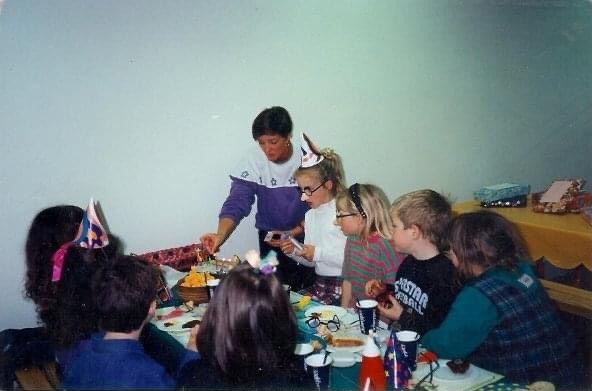 Another friend's birthday party photo they sent me.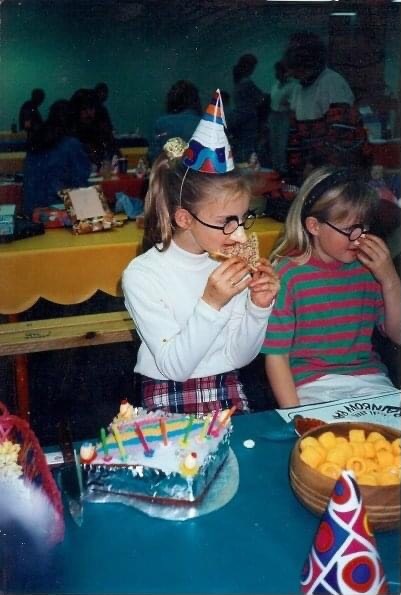 Fairy bread, another classic party staple!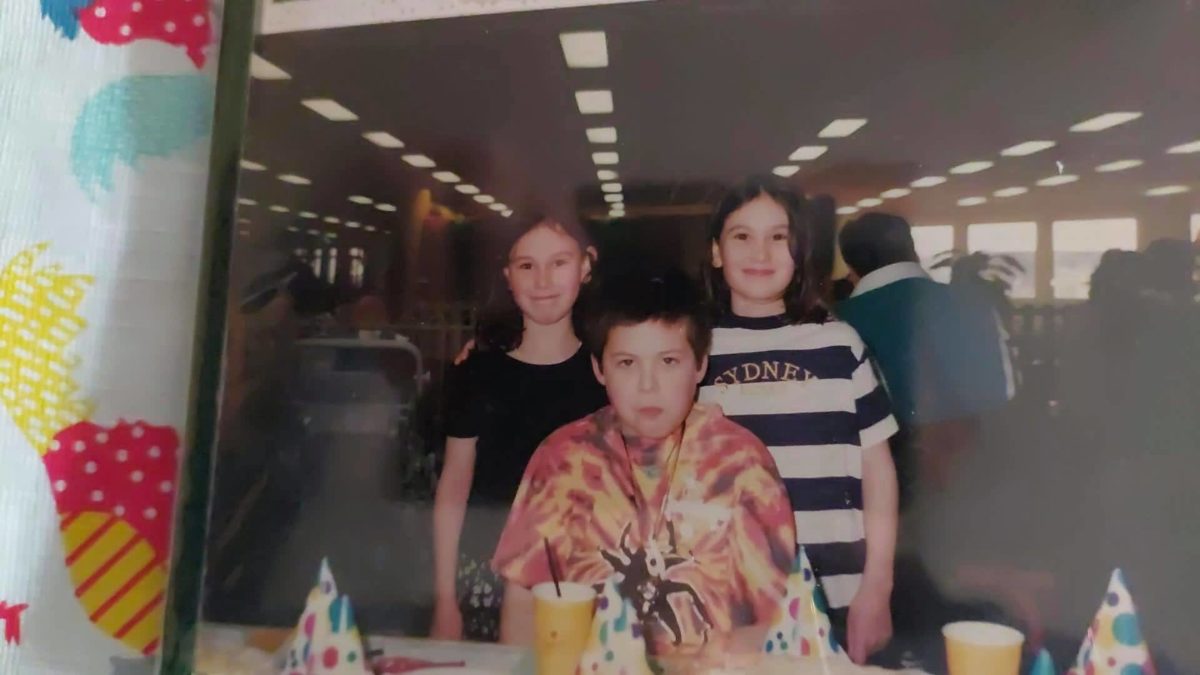 Here's an awkwardly bad photo of me as a kid wearing one of my many Goosebumps t-shirts.
My Memories of Rainbow Park
For some reason, I always liked searching for lost property in the ball pit. I'd always find money in there as well as a lot of bandaids (eww). I used to return anything I found to the main counter as I guess I thought someone was probably looking for the coins they lost. I dunno, I was a good kid.
At a birthday party there once, I ate so many Cheetos or Cheezels that I vomited.
I believe my favourite ride was the log ride on the water. It was impressive to have a water ride indoors. I believe it was later replaced by something less interesting, probably had too many kids trying to drink it.
Rainbow Park Werribee Review
One of my friends shared this piece of work she did for school when she had to write about her school holidays. It's kind of a review I guess.
On the last holidays Tom and I went to Rainbow Park. We went in the tunnels and the jumping castle and we went on the boats in the water and we play minigolf and we played in the balls in the tunnel and we went on the ladybugs that went round and round. When we went home Tom said he felt like vomiting.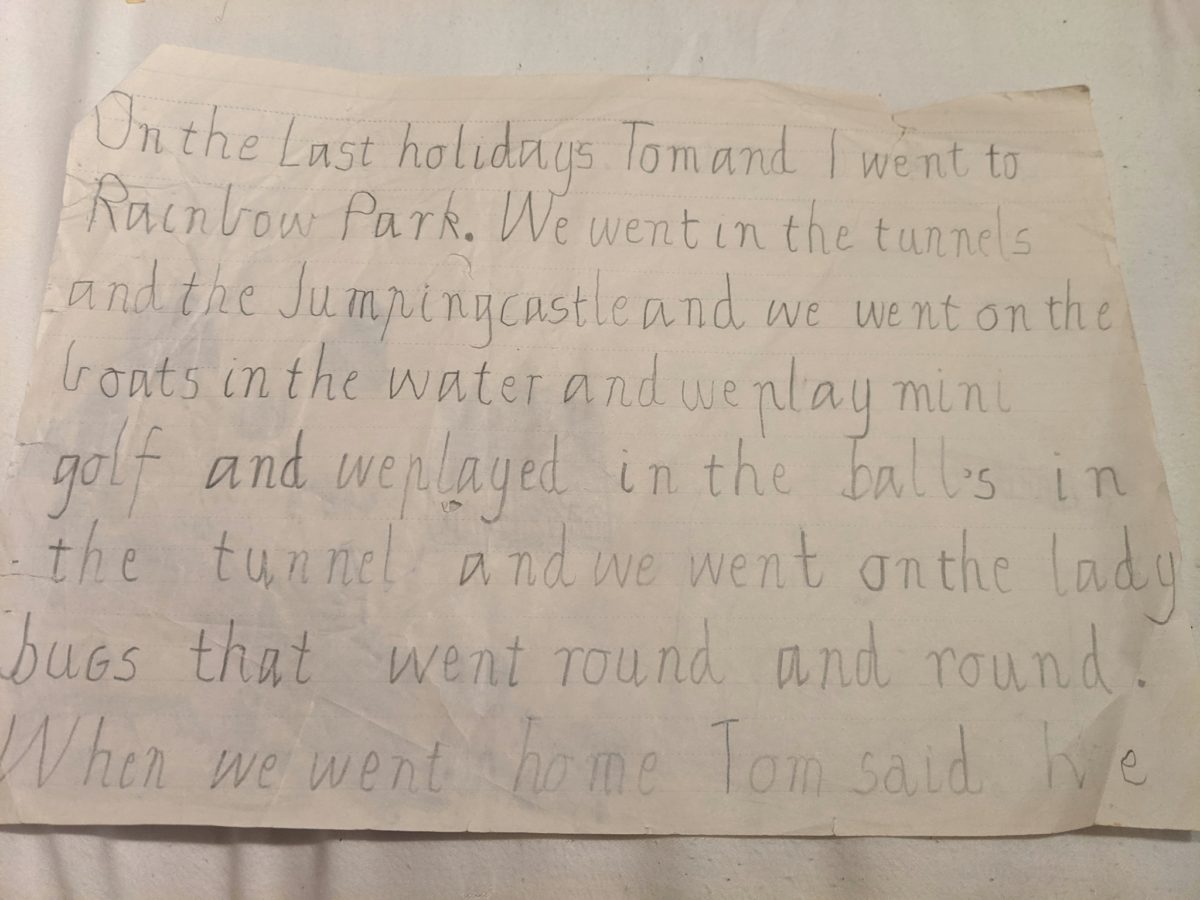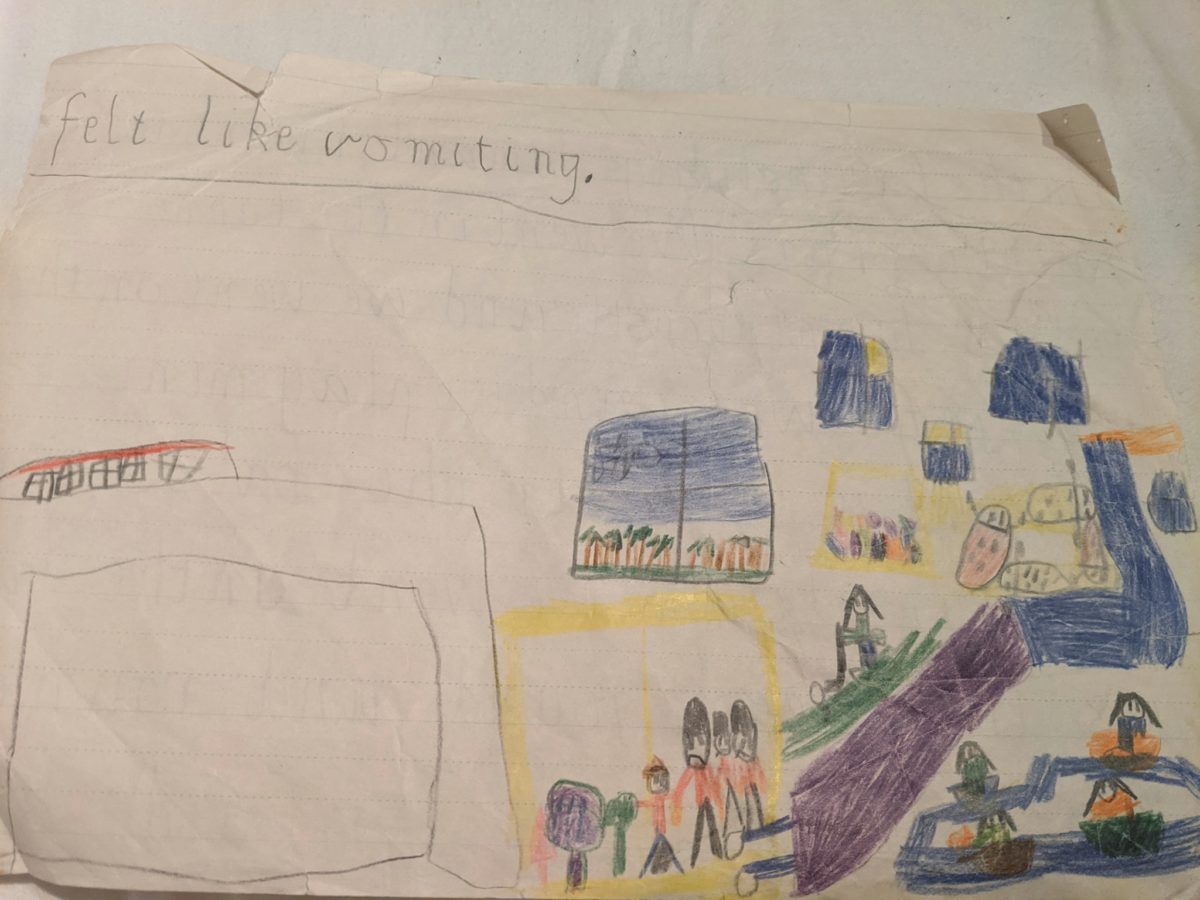 If you have any old photos you'd like to share with me, please contact me on Facebook.