Growing up in Werribee in the 1990s and early 2000s, we didn't have any typical all you can eat restaurants that I knew of. We used to have a dine-in Pizza Hut but that closed down around 2000-2001. As a kid, in particular, Smorgy's in Geelong was the only all you can eat place my family knew about, so it became the centrepiece of an occasional day trip there. As a teenager, we used to pilgrimage there or Foodstar in Sunshine for a big feed on weekends.
After having a lot of fun writing about one of my other favourite defunct Melbourne restaurants, The Mad Moose, I thought I'd go back even further and try and uncover as much as I could about the Smorgy's chain. Given that these closed down around 2010 when social media, camera phones and food blogging was very new, it has made information and pictures very hard to find.
History of Smorgy's All You Can Eat Restaurants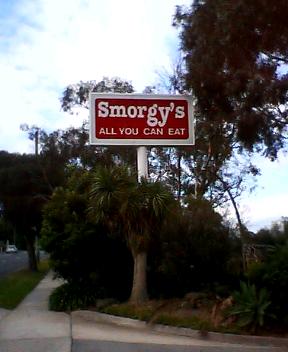 There were originally 5 Smorgy's all you can eat restaurants in Melbourne, Victoria. Smorgy's started in the mid-1980s and were founded by Eric Schwaiger and was originally called The Island Trader. These locations were Bundoora, Burwood, Burwood East, Geelong and Ringwood.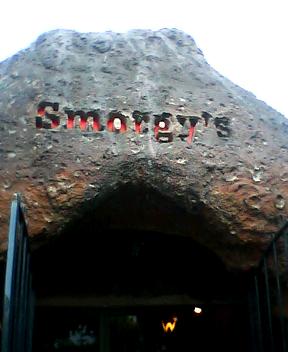 Most had a very tropical or tiki theme to them with a grand entrance, special effects shows, reminiscent of the Rainforest Cafe restaurants in The USA by the looks of it. However, Smorgy's in Geelong was a more underwater theme. Here is a breakdown of the themes:
Bundoora Smorgy's
This had a fake active volcano in the restaurant.
Burwood Smorgy's
This had a musical fountain and panoramic view of the Dandenongs.
Burwood East Smorgy's
This had a waterwheel, whatever that is.
Geelong Smorgy's
This had animatronics Salty The Seal and King Neptune.
Ringwood Smorgy's
This had a water garden, whatever that is.
A lot of people online have expressed both their fondness for these restaurants and the nostalgia it brings back. But there is no denying that over time the quality of the food and the maintenance of the showpieces declined heavily.
Smorgy's TV Commercial Lyrics
Lyrics:
Two four six eight.
Two four six eight.
Two four six eight.
Smorgy's can't wait!
Memories of Geelong Smorgy's at Cunningham Pier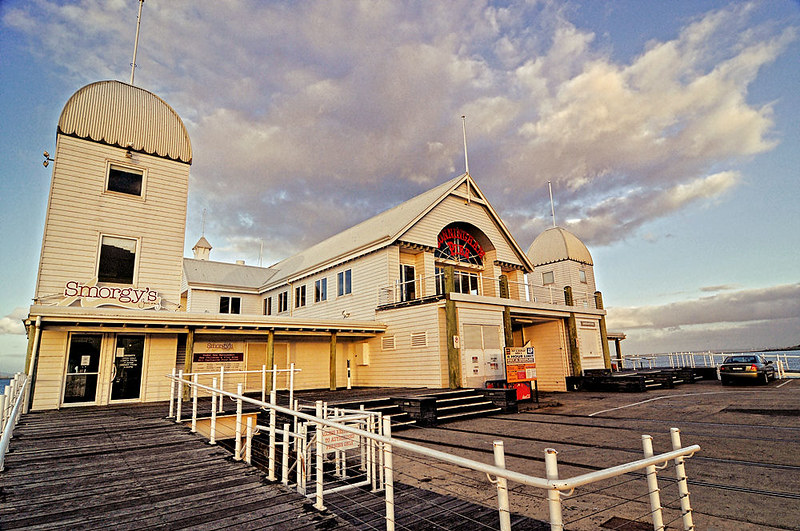 Geelong is the only Smorgy's restaurant I visited. As a kid, I loved this place. As a child, the ability to choose so many types of food and stack my own plate was amazing. One of the most exciting elements was that there was a doughnut-making machine and you could put your own doughnuts in the cinnamon sugar. I don't know why, but as a kid seeing the doughnuts actually get made and eating them fresh was unreal. This was definitely the most memorable part of the food. It was out on a massive pier overlooking the bay. The restaurant was surrounded by windows over the water.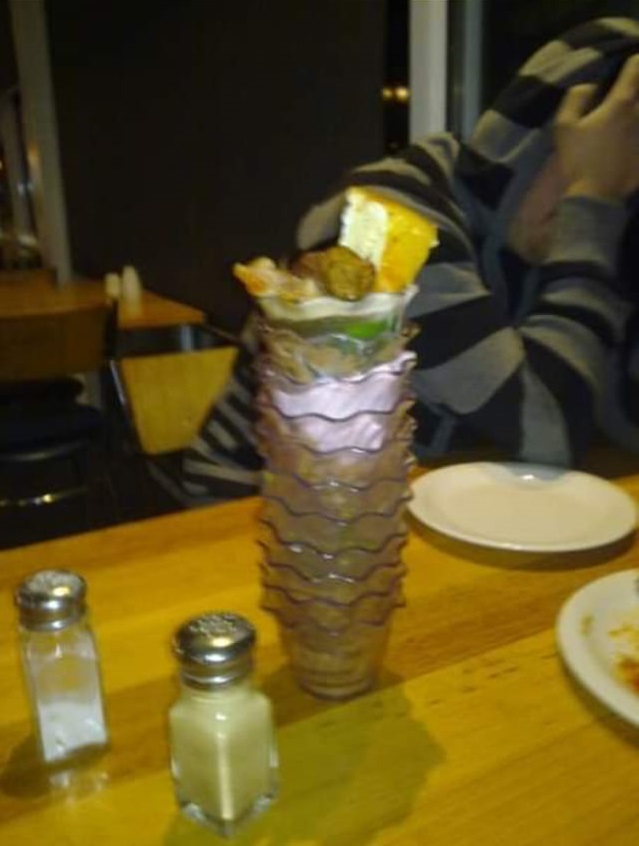 As I got older, I went a few times with my friends around 2006ish when we were all 18 and could drive. We would drive to Geelong just to go to Smorgy's and see who could eat the most plates of food. There's no denying that a visit to a Smorgy's restaurant was some kind of extreme eating challenge for many teenagers. I always recall seeing lots of half-full abandoned plates left behind by other tables. Either, this is because everyone gets stupider when they are at a buffet, always wasting food, or because a lot of the food itself wasn't very nice.
Salty the Seal & King Neptune at Smorgy's Geelong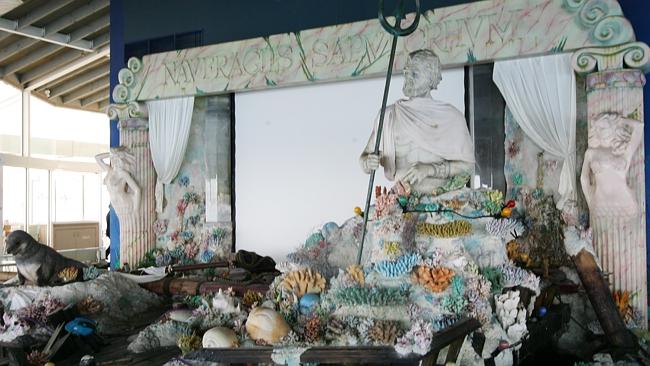 Here's a great photo I found on Twitter. This shows Salty on the left, a talking animatronic seal whose head moved left and right and could talk and sing. When the show wasn't playing, it was covered by a boat sail tarp, which revealed the seal when it was time for the show. King Neptune was like a living statue that also woke up for the show. They had a lot of banter back and forth referencing whether AFL football legend Gary Ablett senior was a god and other things people in Geelong like. During the show, there were lots of great effects including rain that went down the windows, thunder sounds and flashing lightning lights. It was actually a little scary for young children.
Over time, parts of the attraction stopped working. I recall the rain that poured down the windows stopped working, all you could see was water stains on the outside of the windows where the effects used to keep some parts of the windows cleaner than others. I have conflicting memories, perhaps from different visits where Salty the Seal's movements had become a lot more jerky and unsettling and another time where the sail either struggled to uncover Salty or didn't uncover it at all.
Apparently, one of my friends once threw a pancake at Salty's head during the show, making children cry.
What Happened to Salty the Seal After Smorgy's Closed?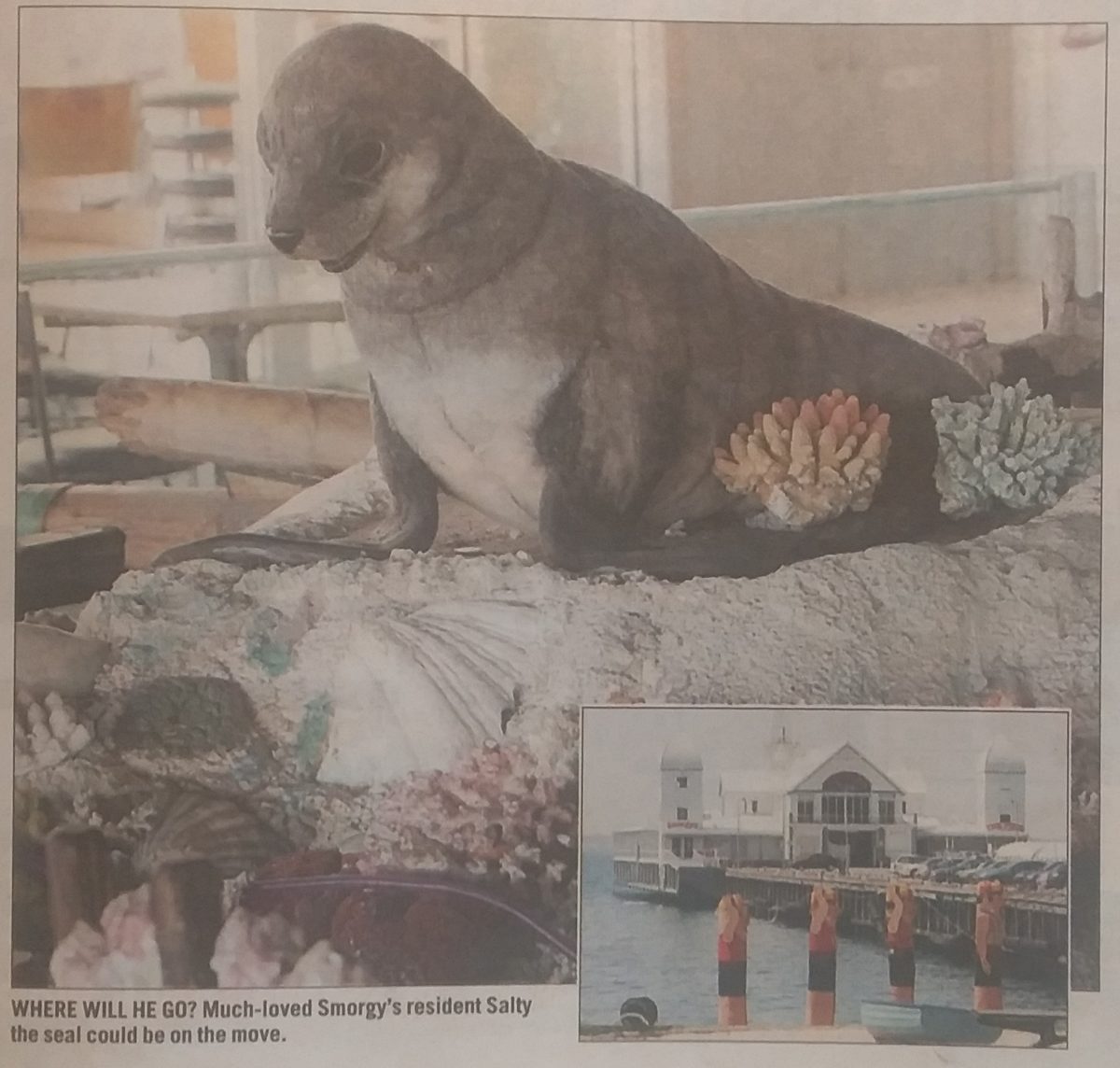 A lot of people online have expressed concern for the whereabouts of Salty The Seal and King Neptune since the Geelong location closed. I found online a reference that the Geelong Advertiser had an article about Salty The Seal needing a new home 14th November 2009, but the article was no longer online and had not been archived. My friend Mase went to the Geelong Library and found the original article for me including the photo above.
The article by Christie Peucker is transcribed below:
Salty the Seal needs a new home
Salty the Seal could be forgiven for swimming off on an underwater sojourn with King Neptune when Smorgy's closes in March.
However, developers of the Cunningham Pier eatery. which has been home to Salty for more than a decade, say they are hopeful of finding a new home in the region for the all-talking, all-singing mechanical seal.
"We're trying to find him a home," said Geelong hotelier Daren Holroyd, who purchased the Smorgy's lease a month ago to redevelop the site.
"I've spoken to Adventure Park, and Fairy Park (in Anakie) are coming to look at it.
"Rather than destroy it, we'd like to put it somewhere that it can still be utilised by the community. It has real coral and real shells, so I don't think you ever rebuild it. It seems a shame to smash it up."
Mr Holroyd said he and fellow owners Dominic Tripodi and Cats midfielder Cameron Ling had considered donating Salty to the person who came up with the best name for their hospitality venture if they decide to conduct a naming rights competition. The multi-million dollar overhaul of Smorgy's is likely to include a high-end function centre, restaurant, coffee shop and a first-floor bar. 
Salty The Seal Video
This is the only footage I can find online of the show, there must have been two different shows that alternated because I distinctly recall there being a song about Salty the Seal that it would sing.
Unfortunately, this video was filmed on a 2007-era camera phone so the quality is incredibly poor and was from a couple of rowdy teens who are making a lot of noise in the background.
The Other Smorgy's All You Can Eat Restaurants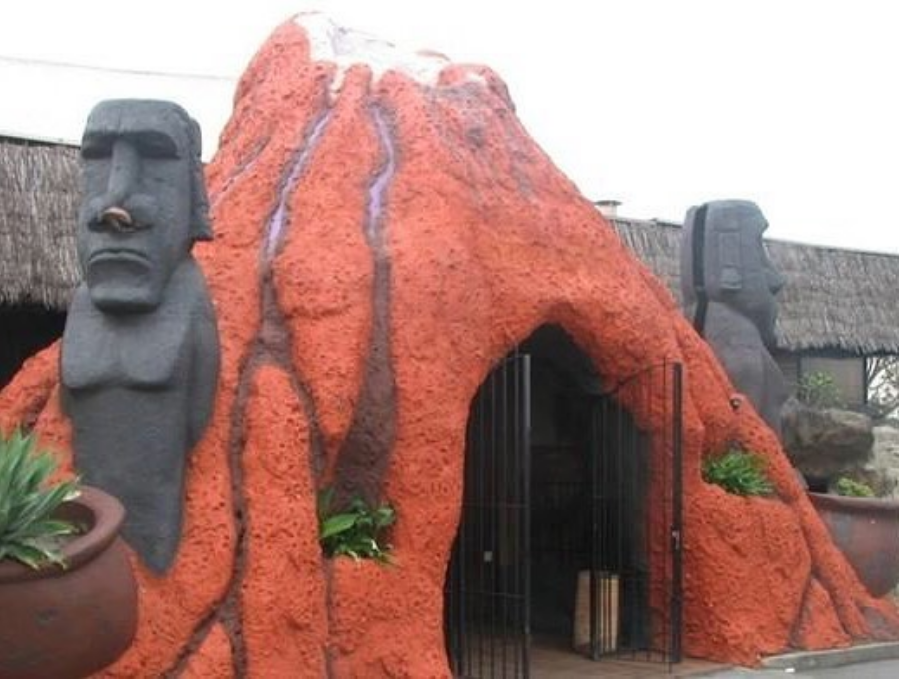 Burwood Smorgy's photo from Instagram user shramek_art
I never went to any of the other restaurants, but it was Geelong and Bundoora which lasted the longest, so they are the ones that the most photos and information exist for. Bundoora in particular. The Burwood location reopened as Volcano Joe's later, but that has also closed down, check out photos of Volcano Joe's here. The Ringwood location was redeveloped into Club Ringwood, an RSL/pub type place.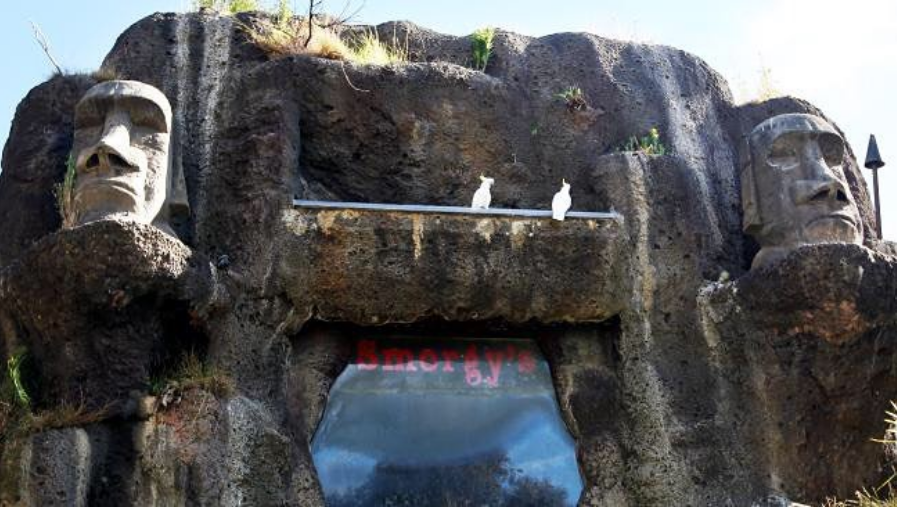 I'm not sure which location this is, I think it's Bundoora – photo also from Instagram user shramek_art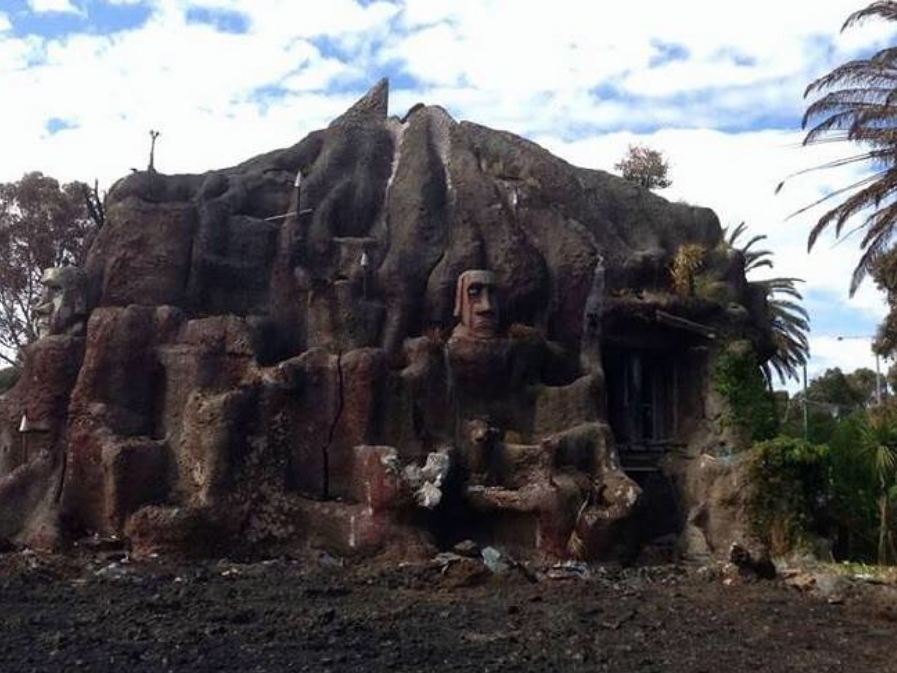 This photo also from Instagram user shramek_art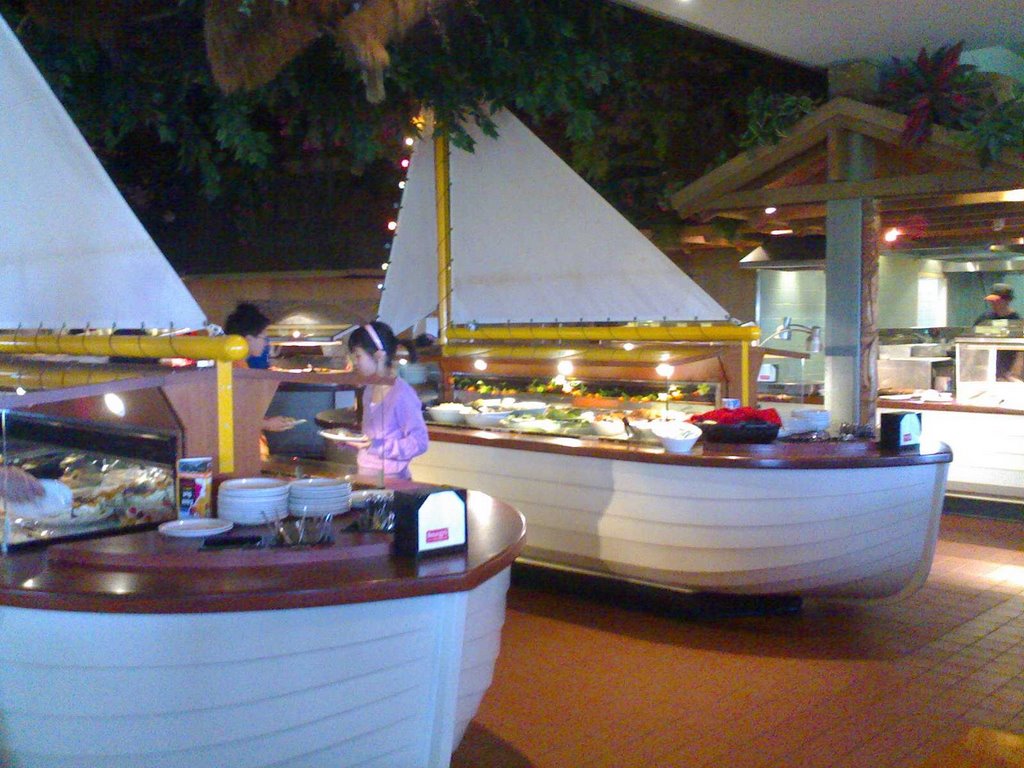 I'm not sure which location this is. Image credit.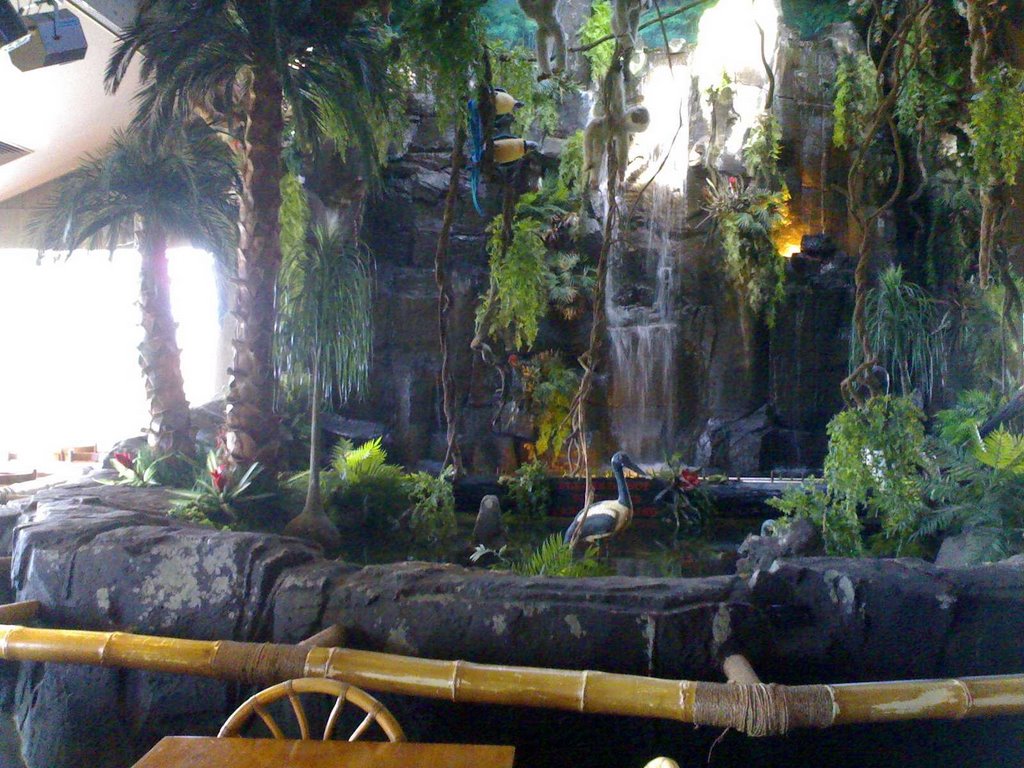 This photo is from the same article & location as the image above.
Fire at the Former Bundoora Smorgy's Location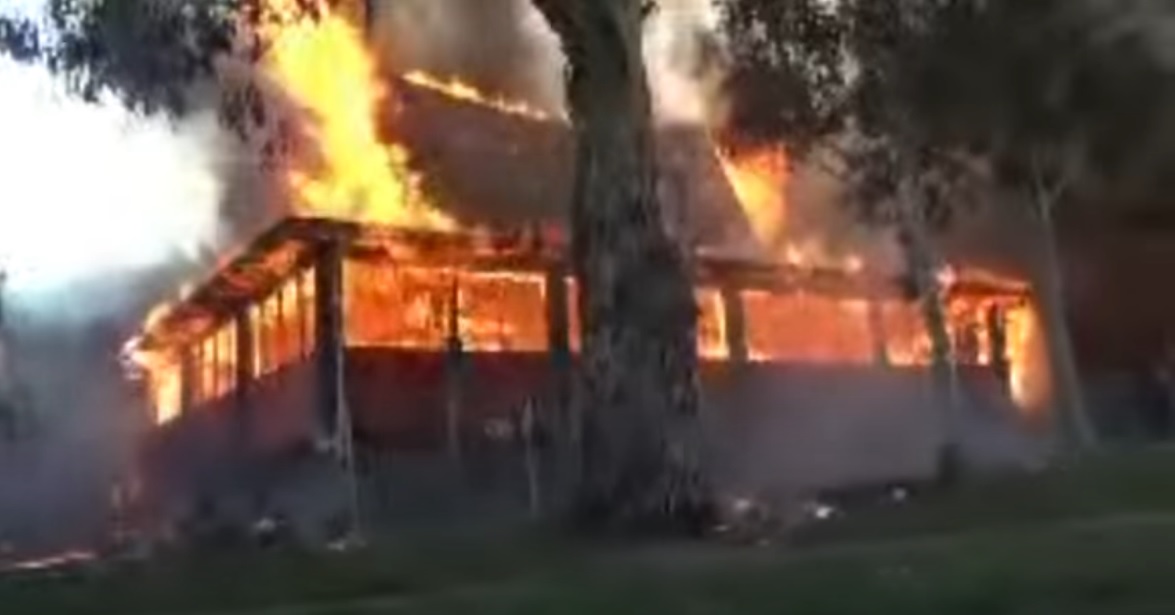 After closing around 2010, the abandoned Bundoora location became a hotspot for illegal rubbish dumping and vandalism. It burnt down in September 2013. More than 50 firefighters attacked the enormous blaze with 14 fire trucks at the scene.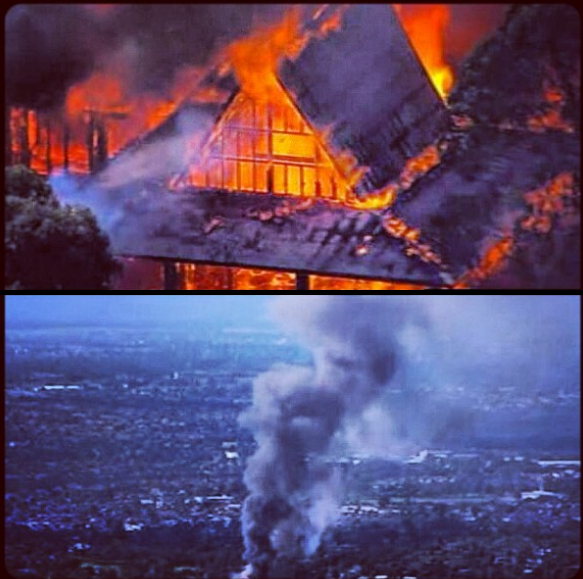 Massive smoke clouds are probably due to all the polystyrene inside the sculptures. Image source.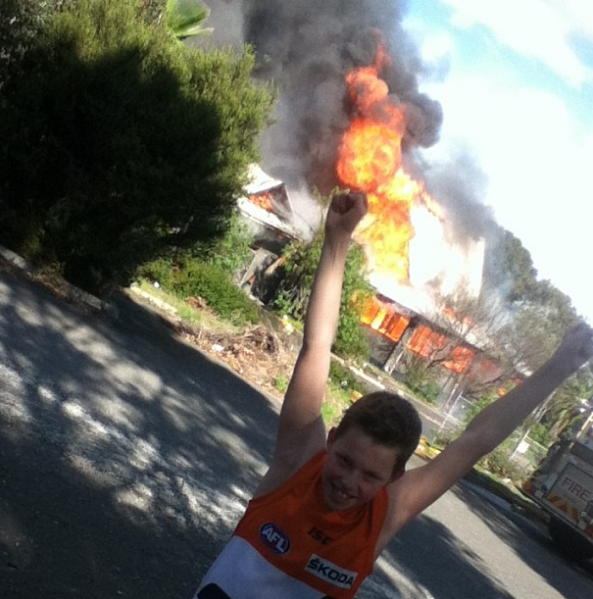 I guess not everyone was sad to see it go. Image source.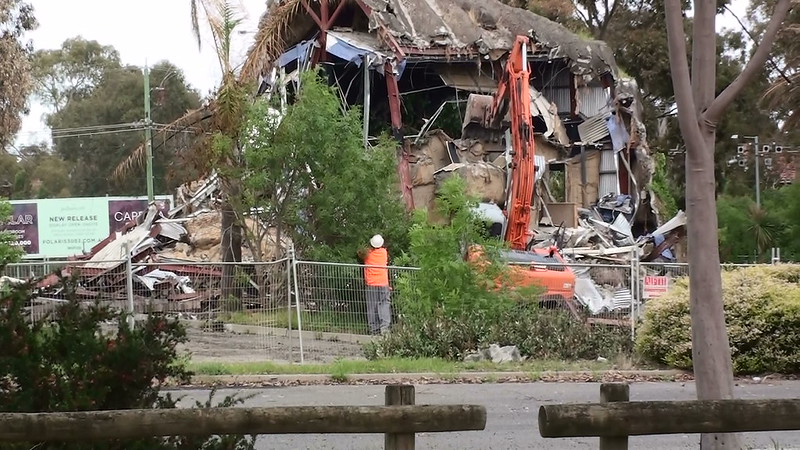 If you want to see photos of the demolition, there are lots of photos on Flickr user angrycorella.
Photos of Smorgy's All You Can Eat Buffet
A Japanese blog had the following photos, I'm not clear which location they are from.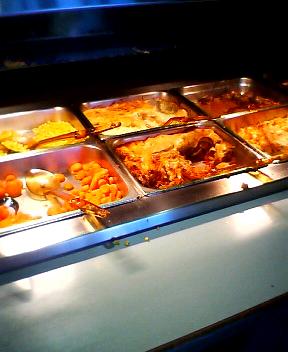 Hot food, Lasagna perhaps?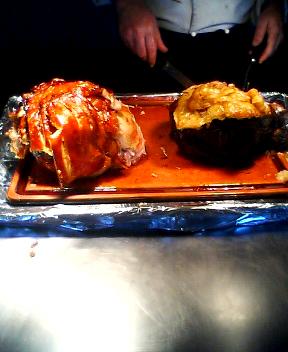 No buffet is complete without an awkward carvery, physiologically making it awkward to get the expensive stuff.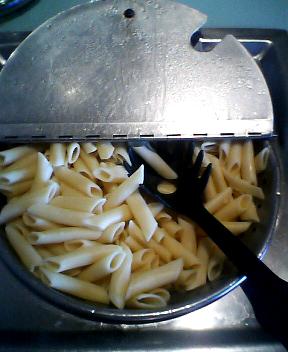 Don't get fooled into filling up on cheap penne pasta.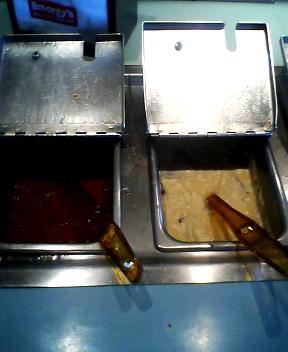 These pasta sauce tubs are somewhat nostalgic.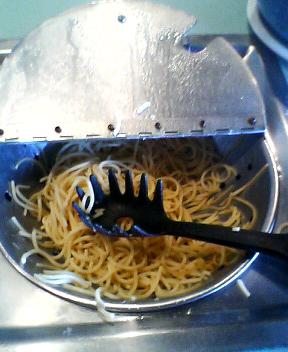 Don't fill up on spaghetti either.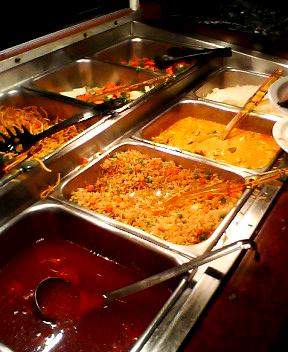 You can't have a buffet without vaguely Asian food.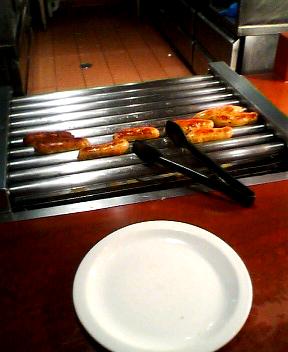 Grab yourself a sausage.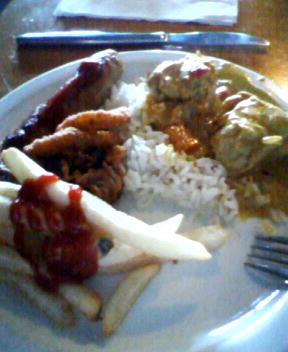 Curry and chips.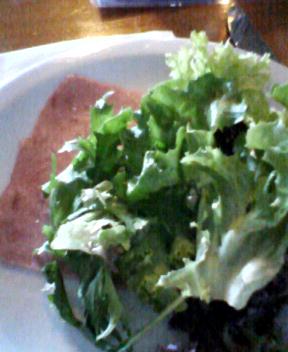 Some salad.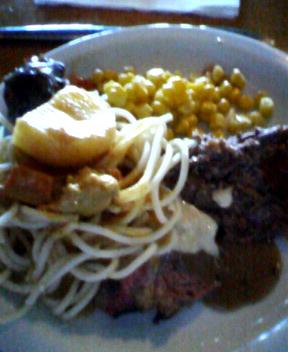 Probably noodles, roast beef, baked potato and corn.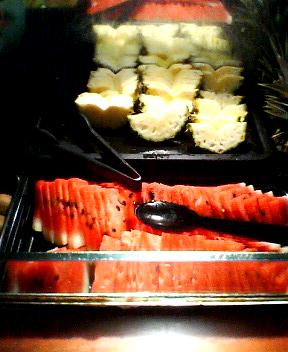 Pineapple and watermelon slices.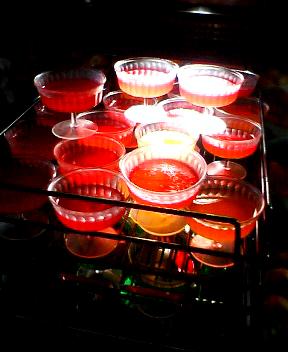 Jelly cups.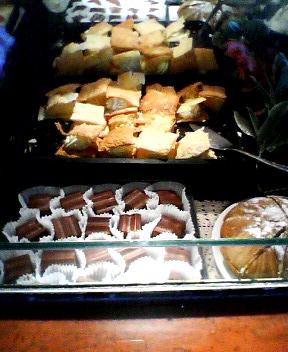 Little cakes.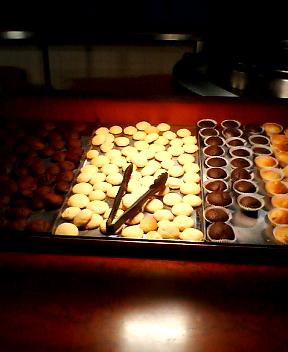 Cookies and cupcakes maybe.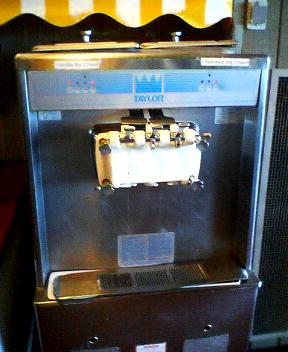 The soft-serve ice cream machine was a highlight for most people.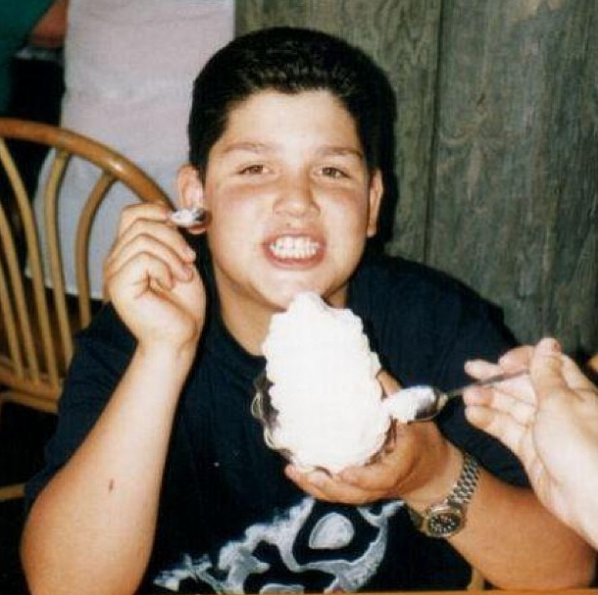 Instagram user Zaimc on his 14th birthday in 1999 with a massive soft-serve.
The Old Smorgy's Website
I've looked far and wide to find info on the old Smorgy's websites so I can check them out on archive.org's Wayback machine. I can see that both smorgys.net.au and later smorgys.com.au were both focused on the Bundoora Restaurant. I can't access any photos on there as much of the website was built in Flash, which archive.org and modern browsers cannot handle. I am unsure if the other locations even had websites.
Welcome
There's so much more to experience at Smorgy's.
There is always something new and exciting to experience at Smorgy's Restaurant.
Under New Management
More food and variety
Mouthwatering Roasts, freshly baked Muffins, Donuts, Cookies and pancakes. All your favourites are here and so much more. Pizza, Chinese, Grills, Seafood and Salads. Don't miss our new exquisite Antipasto or delicious sweets.
So much more entertainment
Relaxing Polynesian Décor, music and artifacts. There's a different character at every Melbourne Restaurant telling stories the kids and young heart will adore!
So much more atmosphere.
Experience the wonderful atmosphere of a fully licenced Smorgy's Restaurant for Lunch or Dinner and you'll see why our customers keep coming back! There is simply no better value.
Smorgy's is proudly an all-Australian company. Bundoora restaurant features Polynesian decor, artifacts and music so you can dine in a relaxed tropical atmosphere. At Smorgy's, enjoy all you can eat for the one low price with no hidden extras. Smorgy's is fully licensed and drinks are reasonably priced, with ample parking at the restaurant.
Experience the wonderful atmosphere of Smorgy's set amidst the magnificent Bundoora Park. The spectacular erupting volcano lights the night sky against the backdrop of the city skyline. Large waterfalls and rainforests with creeks and pools enrich the dining experience.
Smorgy's offers you superb food in spectacular surroundings. Feast on a huge choice of freshly made soups with homestyle damper; a great selection of pasta and entrees, including chicken, seafood and casseroles; succulent carvery meats with roast potatoes and hot vegetables; garden fresh salads; fresh fruit and nuts; delicious desserts including cakes, jellies and ice-cream, don't miss our new, exquisite antipasto! We're fully licensed and all our food is cooked on the premises using only the finest and freshest Australian ingredients.
Cakes are available on location. Please arrange while booking. Baked fresh the same day, you can choose from Chocolate, Vanilla or Sponge.
Bundoora
1091 Plenty Road
Ph: (03) 9467 1800
Fax: (03) 9467 1426
Email: admin@smorgys.com.au
Melways Ref: 19 G 4
Opening Times:
Smorgy's is open 7 days a week all year
Lunch: Monday – Sunday 11:30AM – 2:30PM
Dinner: Monday – Sunday 5:30PM – 9:00PM
Lunch – Weekdays
Adults & Teens (13 yrs+) $19.00
Youngsters (5-12 yrs) $13.00
Toddlers (2-4 yrs) $7.00
Seniors and Pensioners $16.00
Lunch Weekend's & Dinner Every Day
Adults & Teens (13 yrs+) $26.00
Youngsters (5-12 yrs) $13.00
Toddlers (2-4 yrs) $7.00
Seniors and Pensioners $21.00
(prices are GST inc. & are subject to change without notice)
The Smorgy's All You Can Eat Menu
Main
Rissoles
Macaroni
Mashed Potatoes
Scallop Potatoes
Roast Potato
Lasagna
Quiche Lorraine
Vegetarian Quiche
Hawaiin Pizza
Vegetarian Pizza
Curried Sausages
Beef and Vegetables in Oyster Sauce
Vegetable Risotto
Mushroom Risotto
BBQ Chicken Wings
Dessert
Hot Apple Strudel
Apple Crumble
Pancakes
Custard
Chocolate Cookies
Short Bread Cookies
Chocolate Muffins
Apple Muffins
Blue Berry Muffins
Chocolate and Strawberry Mousse
Pavlova
Ice-Cream
Seasonal Fruits
Cakes (Chocolate, Apple, Strawberry, Carrot & Banana)
Soups
Zucchini Beef Soup
Chicken Noodle Soup
Vegetable Soup
Sauces
Bolognese
Mushroom
Neapolitan
Pasta
Spaghetti
Spirals
Croutons
Lasagna
Asian
Fried Rice
Honey Chicken
Chicken in Black Bean Sauce
Sweet and Sour Chicken
Sweet and Sour Pork
Lemon Chicken
Thai Curry
Bok Choy
Prawn Crackers
Stir Fry Vegetables
Singapore Noodles
Chinese Chicken with Vegetables
Vegetables
Honeyed Carrots
French Beans
Peas
Corn
Olives
Sun / Semi Dried Tomatoes
Cocktail Onions
Cold Potatoes
Cold Mushrooms
Fried Food
Chips
Calamari
Crumbed Chicken
Fried Fish (may contain small bones)
Chicken Dim Sims
Beef Dim Sims
Sliced Meat
Virginian Ham
Salami And more
*NOTE: Menu is subject to change without notice.