There are several things we opted not to get included with the initial build of our new house. One of these was a washing line. When builders add these extras, they usually massively overcharge compared to doing it yourself.
Since we live in a very dusty new estate, we've been drying our clothes inside on a clothes horse, but we will eventually get a washing line outside. Today was Black Friday, so I went to DFO Southwharf in Melbourne on my lunch break to take a look at some shops. One of the least busy shops was Howard's Storage World who hardly had anything on sale. The shop was almost totally empty, but having newly moved into our new house, I thought I'd take a look. In there I discovered a really cool brand of clotheslines by Brabantia.
Brabantia Wallfix Rotary Fold Away 24M Clothes Line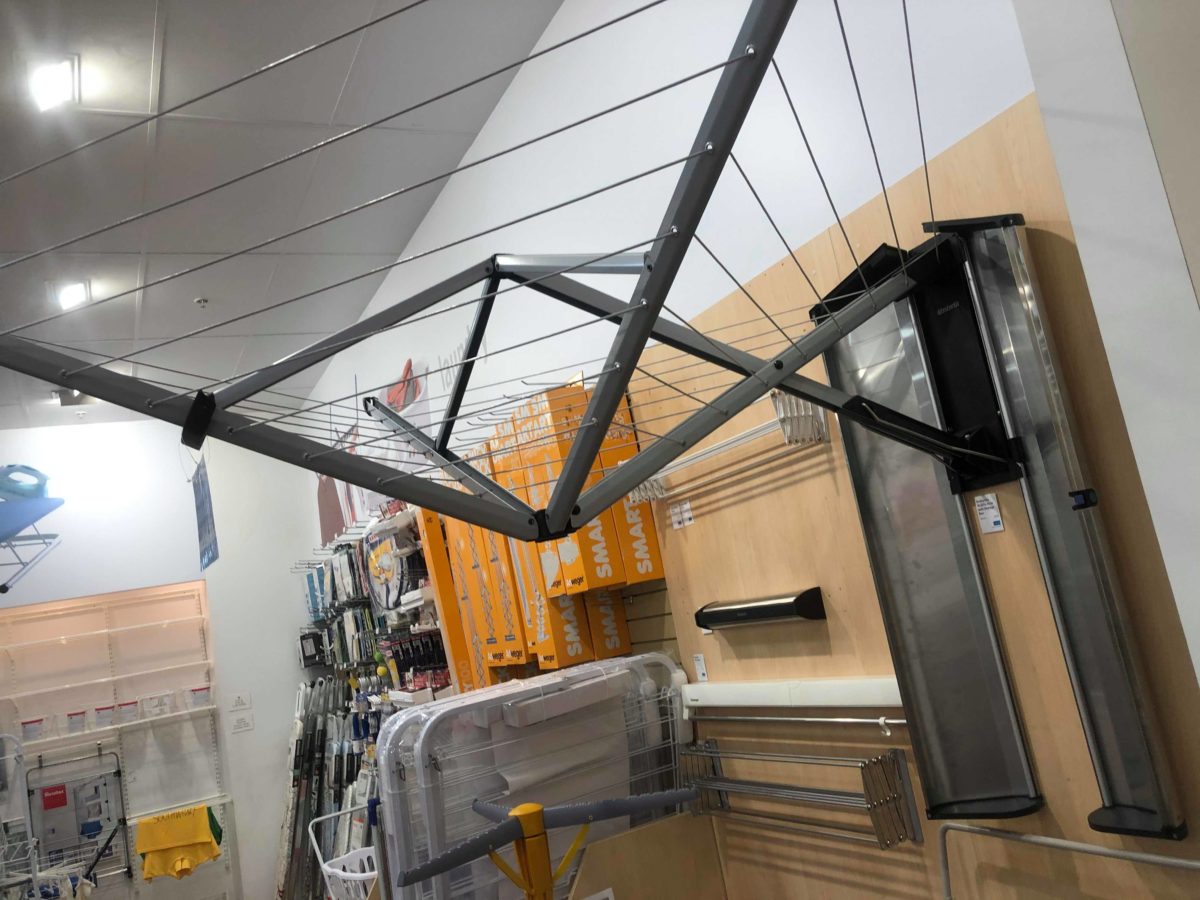 One of the ones that stood out to me was a miniature wall-mounted version of the classic Hills Hoist washing line that could retract into a case on your wall. This didn't look it would fit our sideway near the laundry door too well. But it might make a nice option for someone else with limited space. The only downside I see to this is that it won't be easy to hang sheets for a king or queen bed on it. As an extra emergency line, this could be great.
Brabantia Pull Out Drying Lines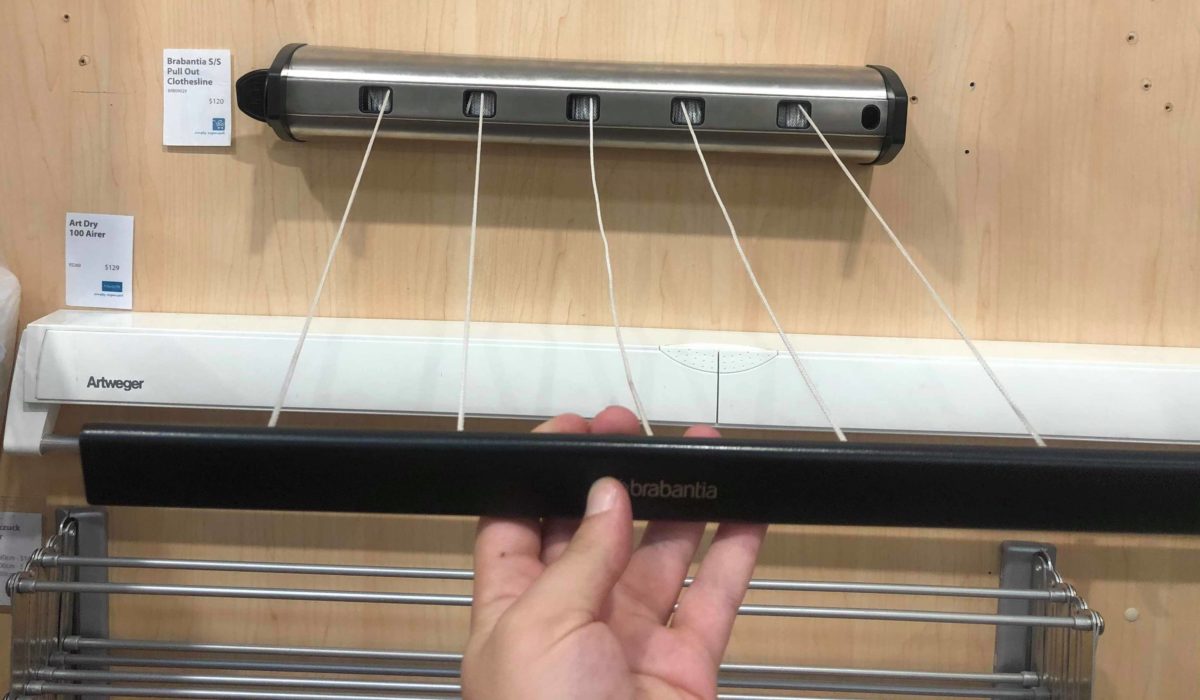 This one is suspended between two walls and locks in place. This could go great under an alfresco between two columns or could even be placed inside your home. When retracted it is very subtle and would not look like a washing line. I'm considering this as an extra washing line for emergencies. Unlike the rotary model, this could fit sheets on it. This can stretch out up to 4.4 metres.