Last Sunday we got a new kitten from Heart and Soul Rescue. His name was Ed Weasely and he is a white and ginger domestic shorthair cat. He's a very cute little 4-month-old boy. He was part of a litter of 4 that was found with its mother and was the second last to be adopted out.
The adoption process was quite easy, we had to fill out an application, then send in a video tour of the house. We sent a 4-minute video tour that shows the whole holes from the front door all the way to the lounge where my girlfriend was waiting without existing cat Ronald Fleasely who was doing tricks for the camera. He was doing high fives and handshakes for food. The nerdy house, similarly named existing cat and the tricks really made us stand out against other applicants and we got Ed!
We spent a week trying to figure out if we were going to keep this name or not for him, but we really couldn't think of anything better that we could agree on.
We have been keeping our two cats separated for a few days and have recently introduced each other. Our older cat, Ronald is very territorial still. Hopefully, they get along soon. We can get them in close quarters with each other for a short while and suddenly Ronald gets upset. Here's a picture of them both behaving.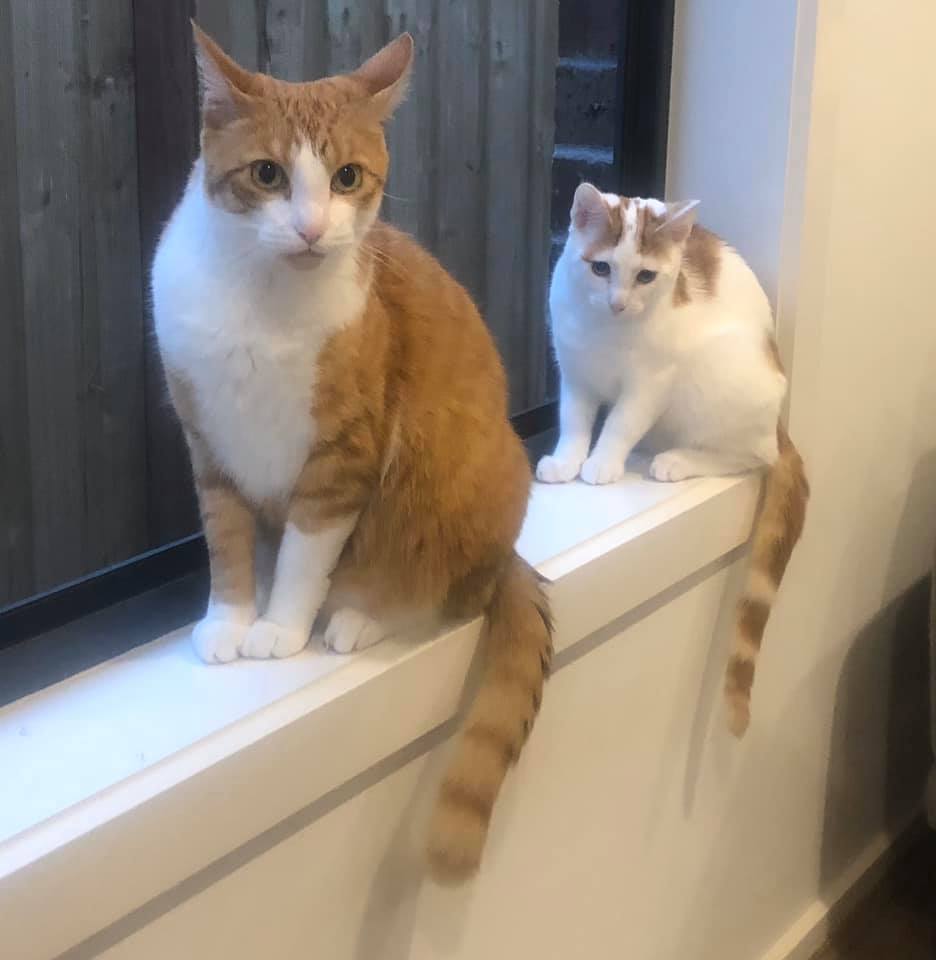 Ed has a stripe on his eye that makes him look like he's only done half of his eyeliner and he always has a slightly sad expression on his face. He is very adventurous and playful and loves climbing on things.
Check out Heart and Soul Rescue if you are interested in adopting a kitty in Melbourne.