Since 2006, nearly every pair of casual shoes I have owned have been some sort of Converses. Usually a variation of Chuck Taylor All Stars.
For many years I exclusively wore the zip up and Velcro versions of the Converse Chuck Taylor All Stars, which were quite hard to find in Australia, I mostly to had to buy these on trips to the United States at their massive Converse stores and outlets.
Having always bought these overseas, it's made it difficult for me to want to pay full retail for any here in Australia. My last pair has probably lasted me a year or more but the sole has been coming apart and has been reglued so many times I've decided it's finally time to replace them before too much winter and rain soak into them.
So where is the best place to get cheap Converse shoes in Melbourne?
This really shouldn't be a surprise but DFO at South Wharf at docklands has a dedicated Converse outlet. Not only do they have a wide variety of shoes, but their discounts and sales are insane.
My local converse store at Pacific Werribee where I got my last pair has most pairs for $100 AUD and up. Of course, buying from a regular retailer will ensure you have the latest and most popular designs available, but I'm not always sure it's worth it.
Yesterday the converse store at DFO absolutely blew me away with their sale where you could get any additional items for 50% off the already discounted price.
Usually, this kind of deal is only for the 1 additional item being 50% off, but here it was unlimited. I couldn't help but buy 4 pairs of new Converse shoes.
They were all already discounted with stickered prices at $80, $60, $60 and $50 which then came to $80, $30, $30 and $25. This totalled four pairs of Converse shoes for $165. This is like buying maybe 1.5 pairs at retail.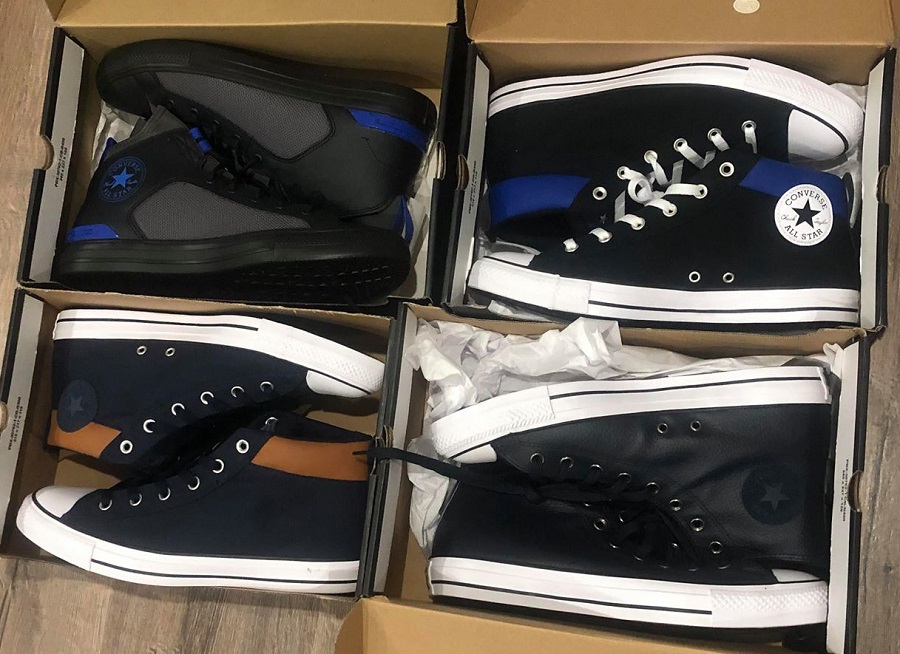 Of course these designs are all slightly obscure and are maybe not the ones I'd have chosen at full price but now I have enough new Converse sneakers that I won't need to buy casual shoes again for years.
Whilst this sale is probably an above average one to help clear stock during Covid-19 I'm sure this store and any other outlets will always have the best deals on these shoes. If you're currently looking to buy Converse shoes for cheap head to DFO South Wharf today and stock up for your friends and family.
Do note that their 20 cent paper bags are very poor quality, so try and put these back in your car as quick as possible or bring your own bags.