Please consult your health care professional before doing any exercise.
During this lockdown exercising or being active can be difficult for some people and or nearly impossible for others. However, this doesn't have to be the case you can quite easily do workouts at home without any equipment or very minimal equipment, depending on the type of workout and results you're after. If you're after maintaining fitness levels or increasing cardio fitness or attempting to lose weight this is all quite doable from home with little to no equipment but if you're after gaining muscle mass (bodybuilding) unfortunately that is a fair bit more difficult. 
To start with let's talk about the one most people want and that's fat loss/weight loss. First thing first with weight loss for any reason at all starts in the kitchen. A caloric deficit is the only way to lose weight aside from weight loss surgery. To achieve this, we would aim to increase our output of calories and decrease the input of calories. Maintaining a healthy balanced diet of roughly 2000 calories (8,000kj) per day as well as doing some simple exercise should result in weight loss or at least maintenance (not gaining weight).

Now getting into the exercise portion for weight loss the best thing to do is try and keep your steps over 10,000 a day. You can achieve this by going on a dedicated 1 hour+ walk which usually yields around 6000-7000 steps plus the steps from normal daily activity should then add together to be over 10,000. Do the above in conjunction with a 30-45min workout and your caloric output will be increased significantly. For the workout, I would recommend doing the following. 
Star Jumps / Jumping jacks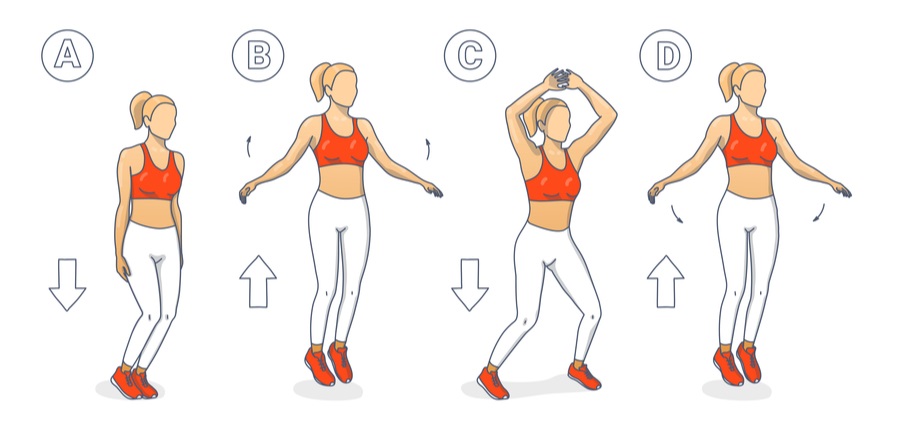 Star Jumps and Jumping Jacks are one of the easiest exercises you can do standing up.
Push-ups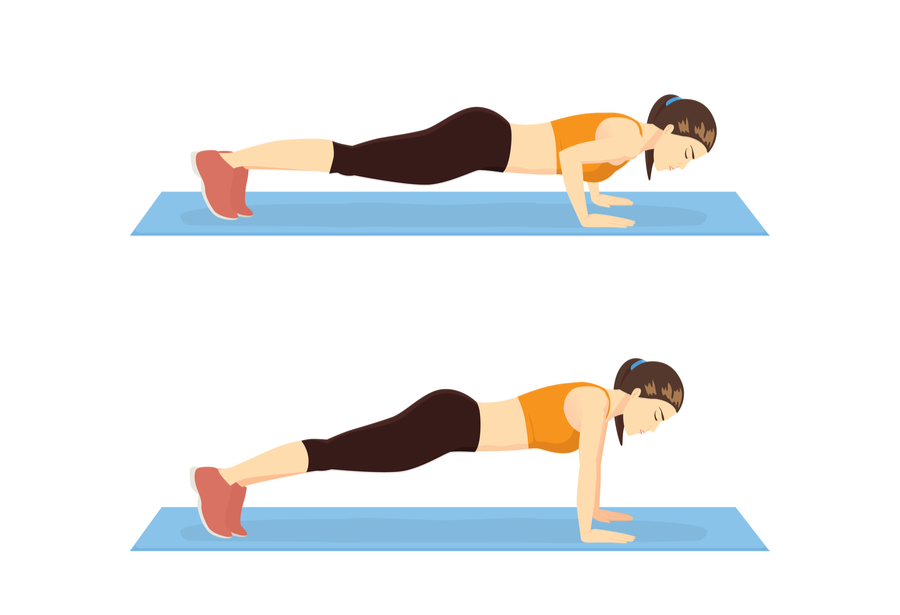 Push-ups on your toes however you can adjust this and do them on your knees if you need to. Another alternative is also to do them against the edge of a bed or table to make it easier if you can't do them on your knees. 
Step-Ups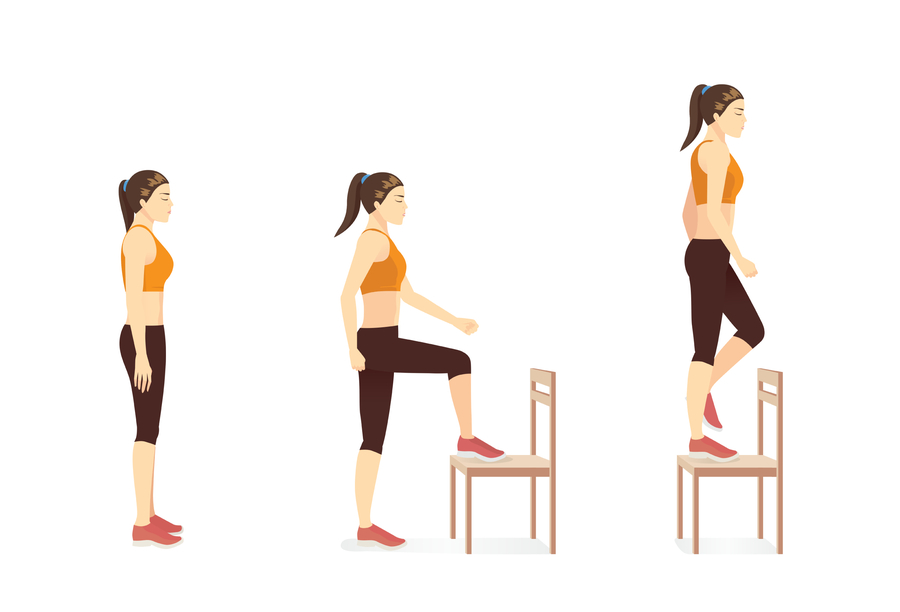 Get a kitchen chair or step stool (something safe to stand on) and step up onto the object one leg at a time. Making sure to alternate legs. Step up onto the object then back to the floor. 
Plank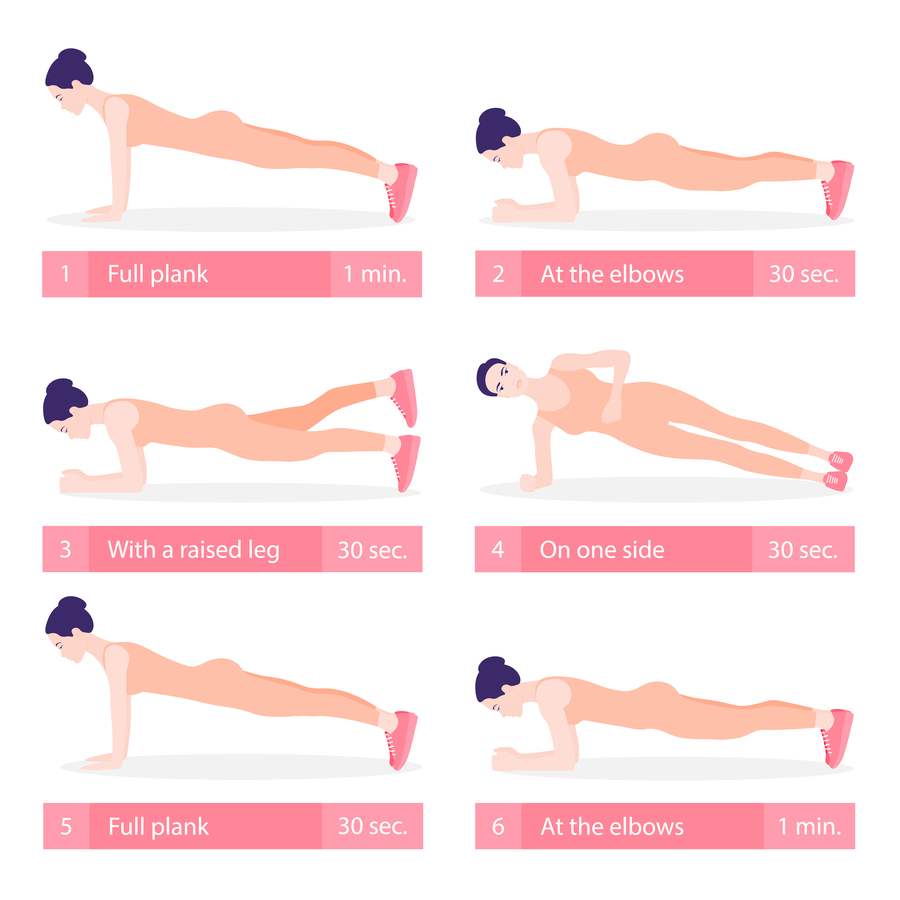 Above shows several ways to plank that you can easily try in sequence.
Lunges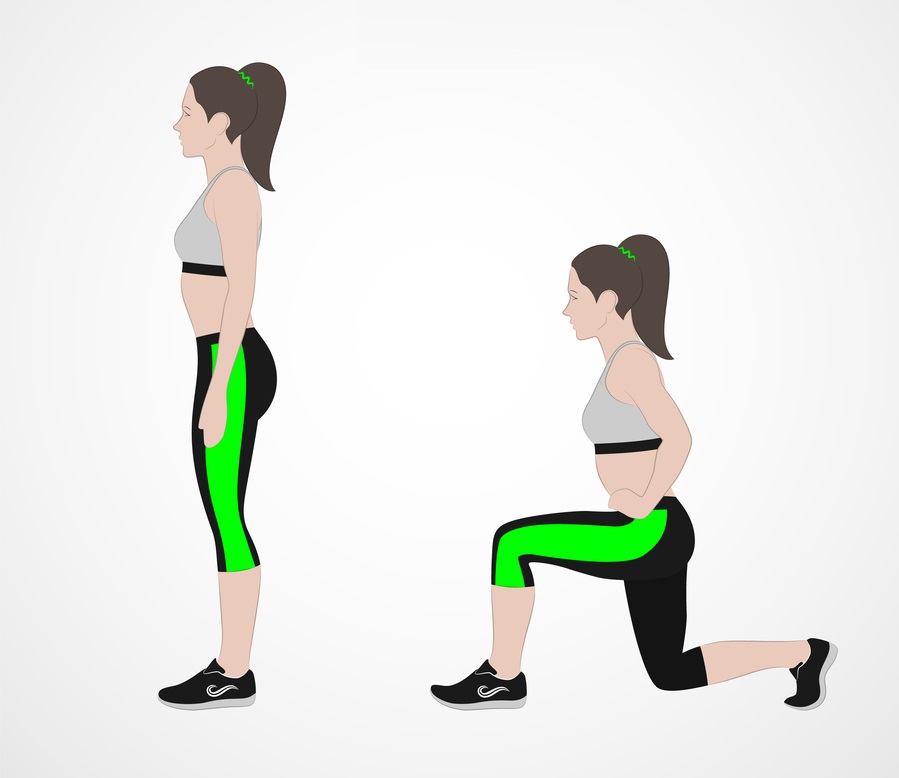 You can make lunges harder by holding a weight. If you don't have a proper weight plate or dumbbell improvise and use a household item like a bag of rice or an old milk bottle filled with water. 
Squats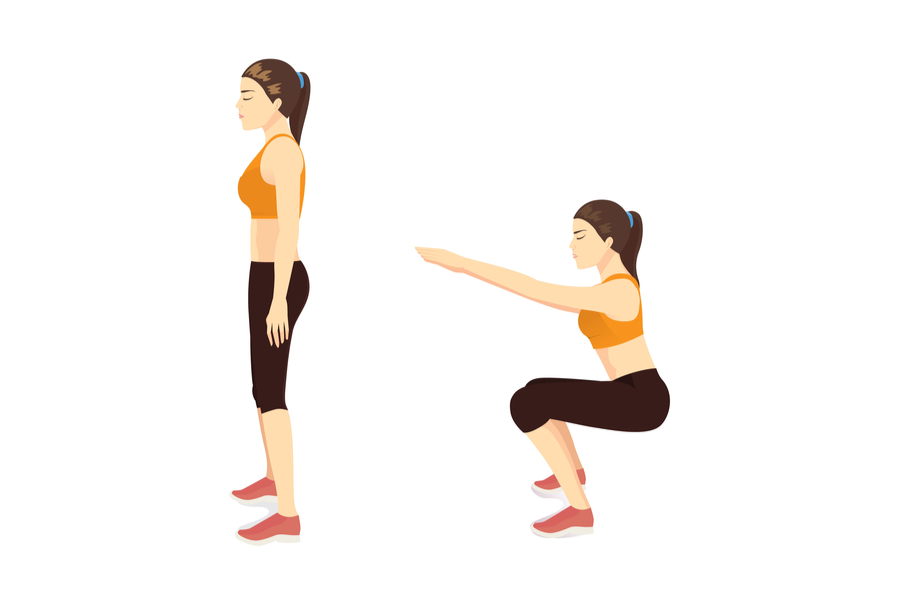 You can make squats harder by doing the same as lunges and adding weight (holding weight).
Split Squats / Bulgarian split squats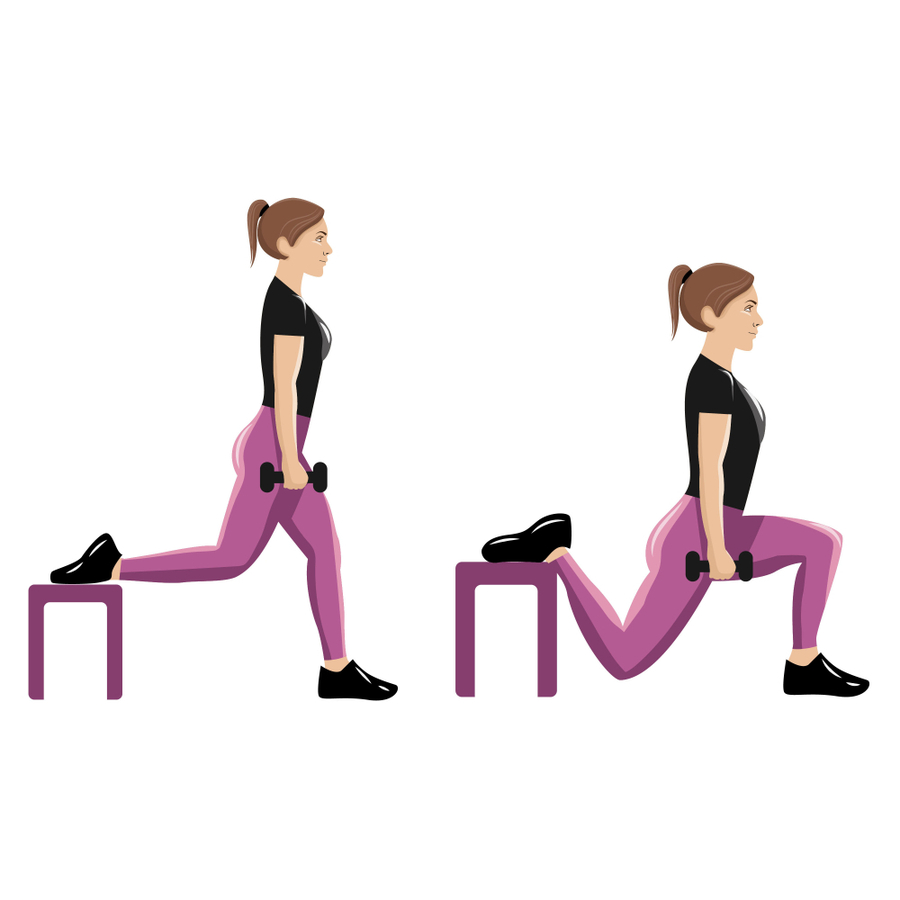 Ensure that the stool is secure, again if you do not have weights, you can use another heavy object.
Deadlifts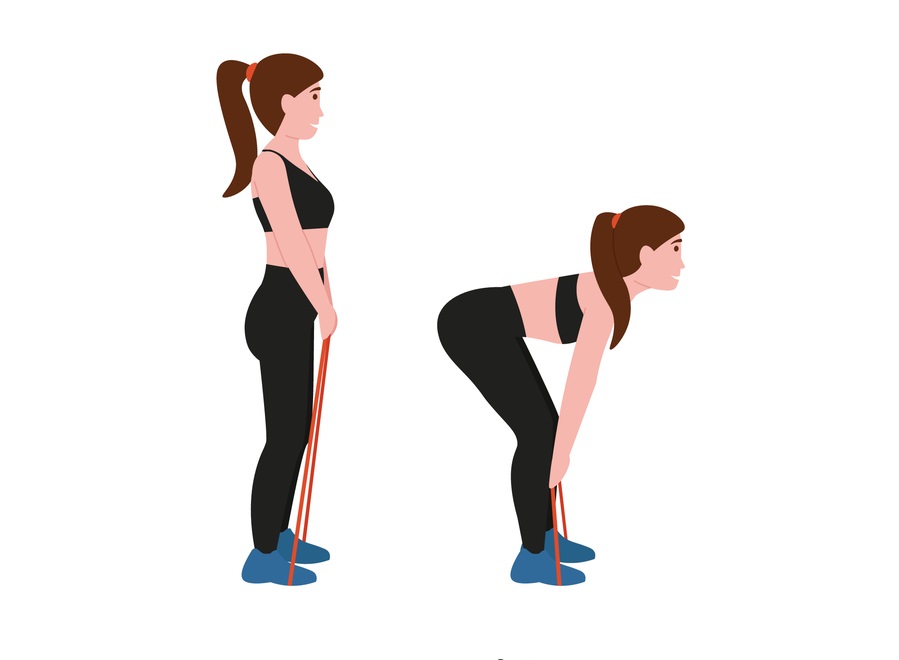 Knowing you probably don't have any weights you could do this with other household items such as a bucket filled with water, rocks, books or something else heavy. You can also use a resistance band if you have one as shown above.
RDL (Romanian Deadlifts)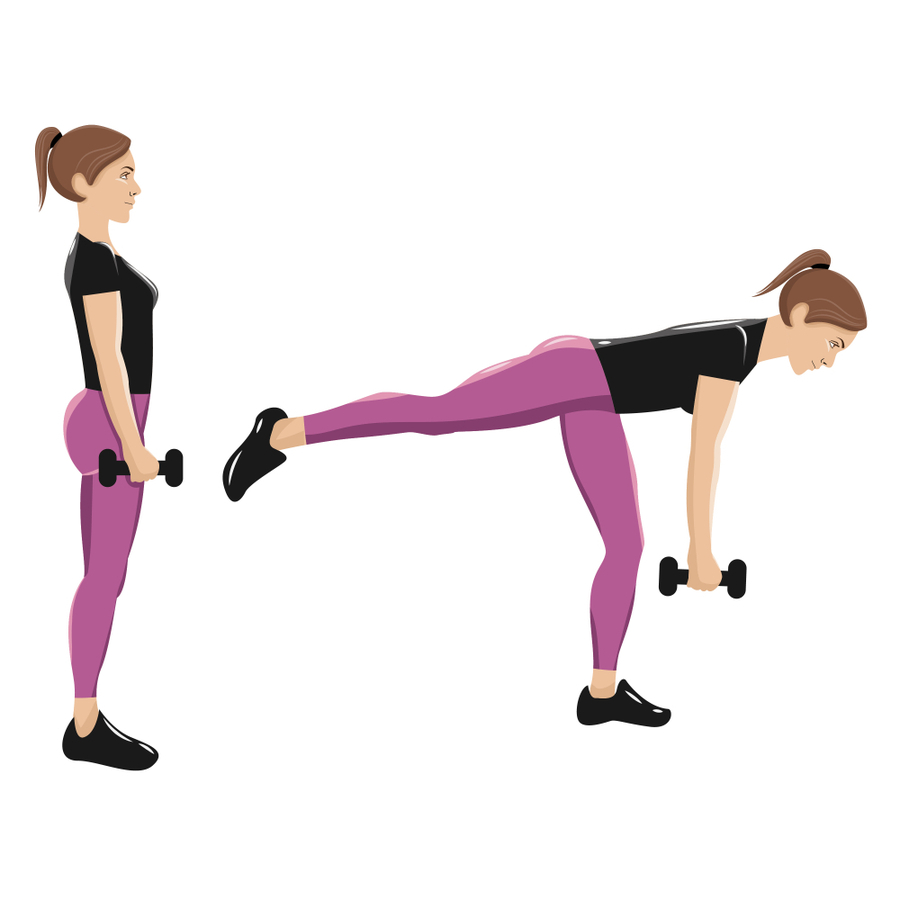 Doing this exercise without weights is perfectly fine however again you can add weights or household items to make it more difficult. 
Burpees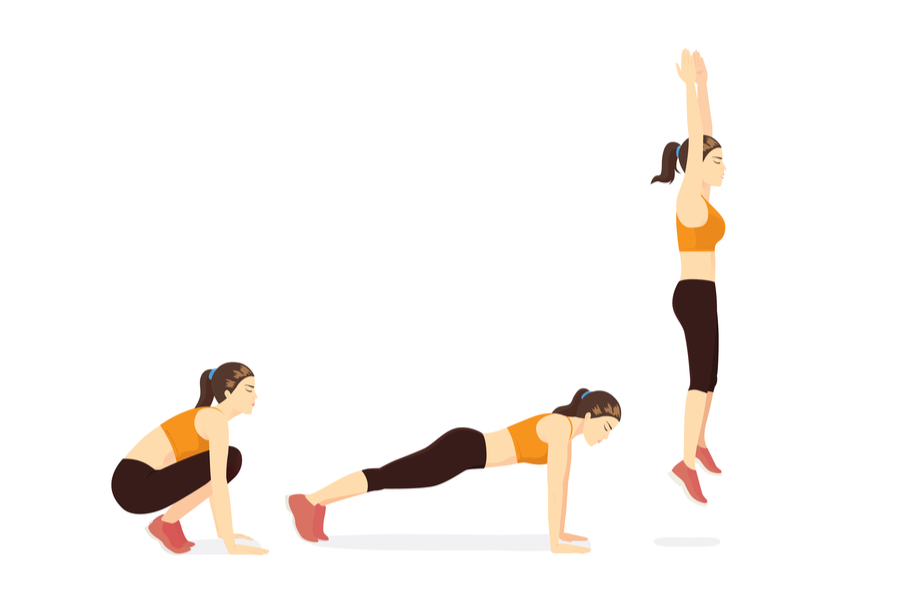 Hip raise / Bridge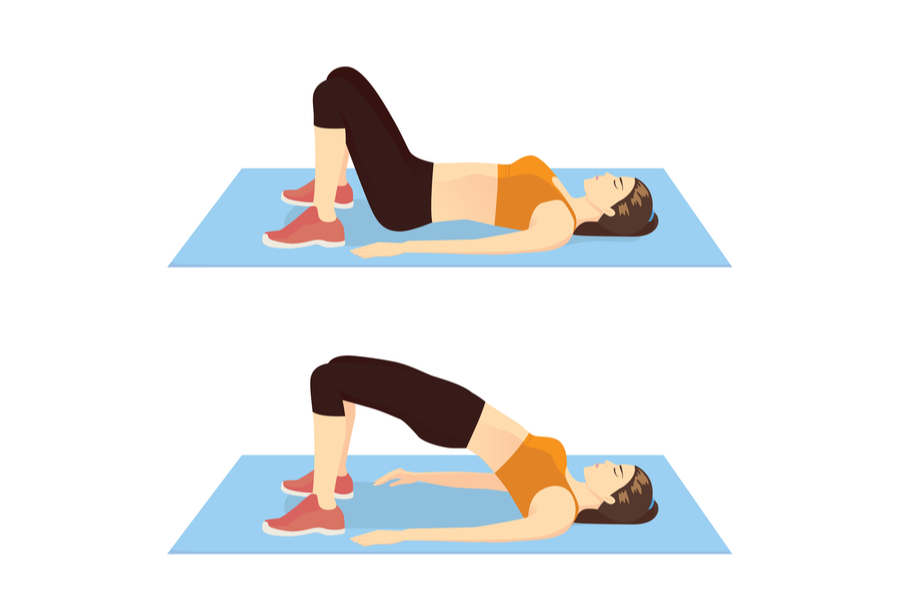 Prone Back extension / Superman back extension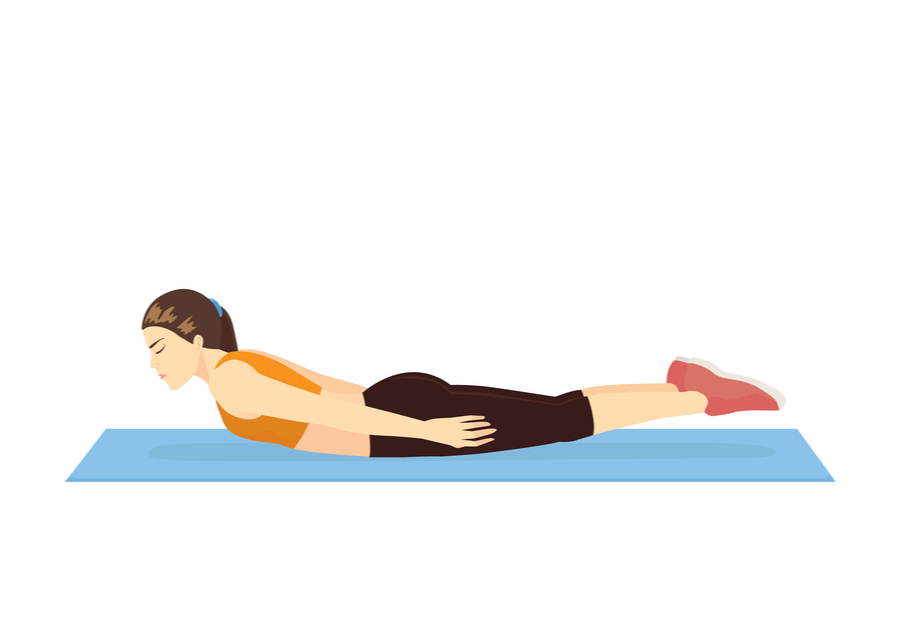 If you mix and match these exercises (pick 5 each day) and do them do a timer making sure to keep good technique and do the exercise in a circuit fashion. So for those who don't know a circuit will be doing 1 exercise then move to the 2nd then 3rd -4th-5th then back to the 1st and continue on for 4 complete rotations. 
You could do 40 seconds on 20 seconds rest or 35 on 25 rest or 30 on 30 rest. (the time is up to you but if you're a beginner I'd recommend don't bite off more than you can chew and start low and you can always work up to doing more)

Example:
Burpees (30 seconds on and 30-second rest 4 times through)

Deadlifts

Squats

Plank

Push-ups 
All of these exercises can be done without any equipment and are great for both weight loss or fitness maintenance during this lockdown period.  I know it's hard out there but let's try out best to keep going. 
This guide is by Adrian from Stats Personal Training Richmond at 354 Bridge Rd, Richmond VIC 3121 / 0402 925 022