Transitioning into a lovely home can always be a project for you and your family. Much like your interiors, you can always design your outdoor aesthetics into something useful yet beautiful too. Landscaping a garden is the usual project for most Australian homeowners, but why not try building a fire pit on your deck or backyard as well?

Well, there can be a lot of designs for a firepit. One might be rectangular, others can be circular, and some may be built into your decks as well. Nevertheless, firepits can give your home a makeover in a way that you and your guests will be drawn to a relaxing environment where you can just chill and have a drink, especially at night.

Yet, are you out of ideas or do not happen to have any? You may copy these designs and build a fire pit that's worth the cost!
Riverside Oval Gas Pit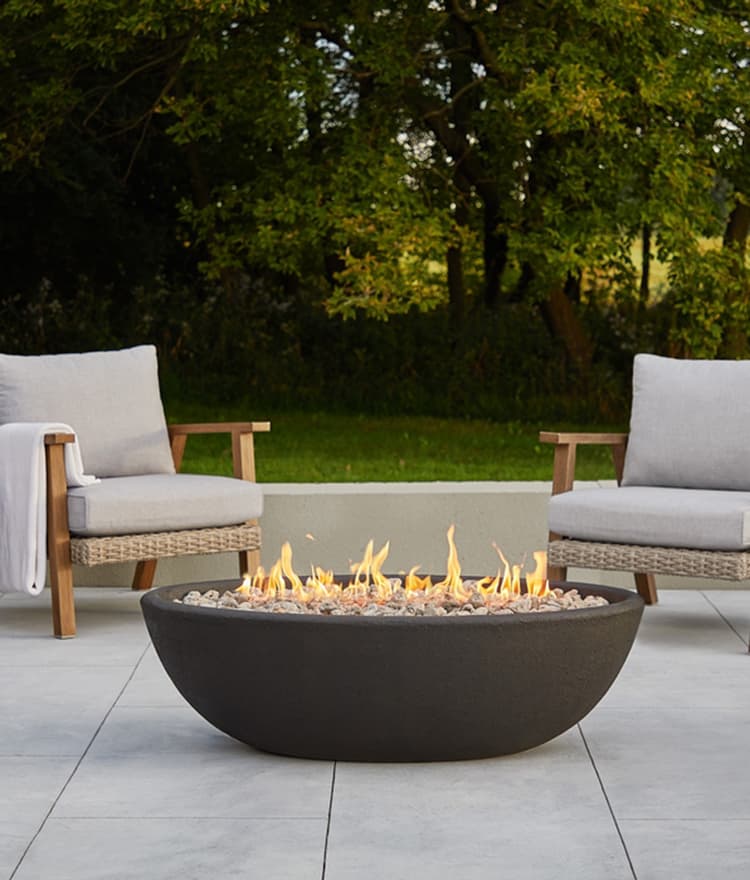 On a peaceful balcony or backyard surrounded by trees and wonderful herbs and shrubs, you can make a bowl of firepit surrounded by wooden chairs. Made from the rawness of earth materials, you may have an amazing outdoor chill just within the premises of your home —- a wonderful and clean firepit you can relax in whatever season it may be.
Rocco Firebowl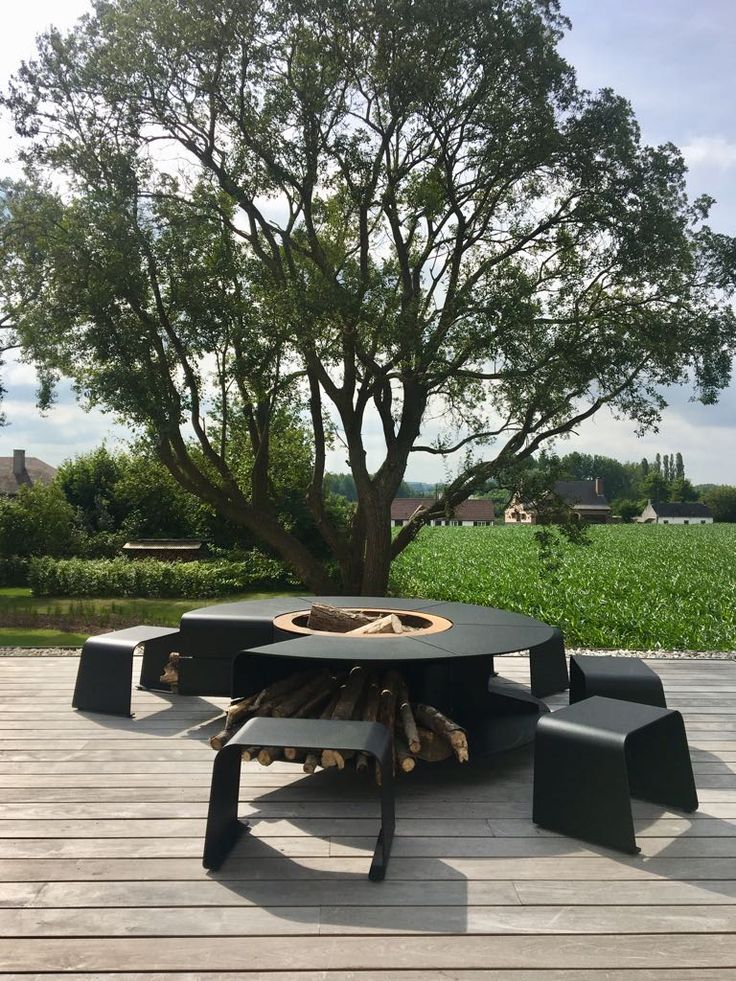 Beaming with boldness, and elegance with a multi-purpose design, this steel firepit can be the perfect idea for your outdoor or indoor use. This can be used as a fireplace, and can even be placed with a grill for a grilling station if you happen to love it as well. With its sleek design, you'll also be able to store all your fireplace essentials in one place, keeping them clean and oozing with tenacity and eloquence.
Glowbus Dewdrop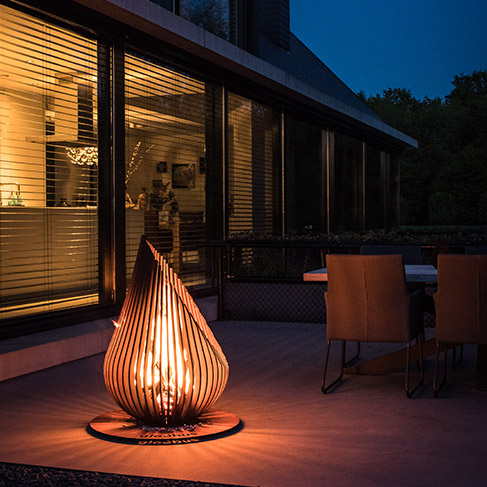 A firepit that just screams artistry and authenticity, this design is made from steel that combines fire and wood into one and brings in a sophisticated look while bringing in the heat. Your statement firepit can be paired with rounded rattan chairs, perfect for wine night over a good charcuterie board to bring in elegance as well. The embers getting along with the dewdrop is a sight you may want to always see.
Minimalist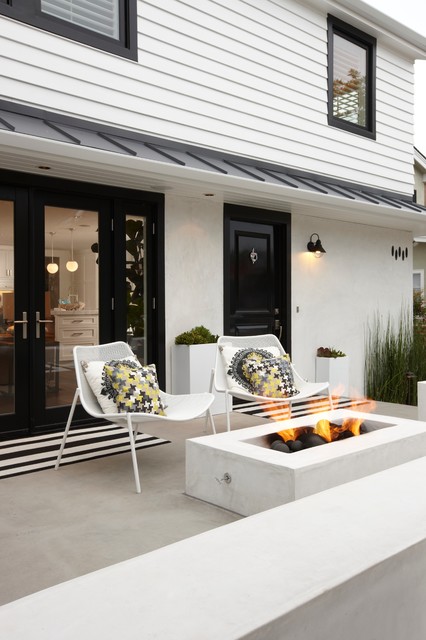 This firepit lets you enjoy the sunset and brings about the beauty in its simplicity. A fire pit that's elongated and horizontal to maximize space while introducing sophistication in a minimal design, you'll get to amass yourself in a pretty fireplace just outside your home, asserting comfortability without giving you the hassle of landscaping gravel and sand along your process. Twilight or at night, you may view the beauty of the world in a beautiful fireplace just within reach.
Firepit Patio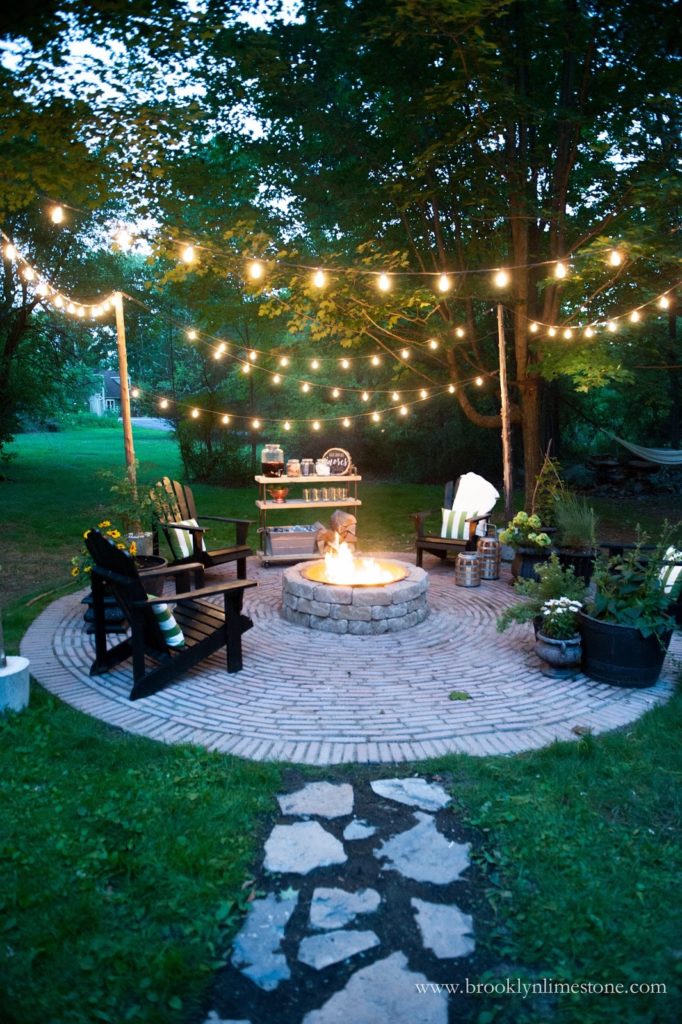 Grace yourselves and mesmerize your eyes over barn lights on a circular patio fueled with rustic vibes. A cemented patio that doesn't hurt the budget, this classic yet modern setup exceeds your expectation, circled among the trees for comfortability and breathability for days. Wooden chairs are best paired for this, to pair the rustic look with natural features —- contrasting yet complementing.
Wonders at Ease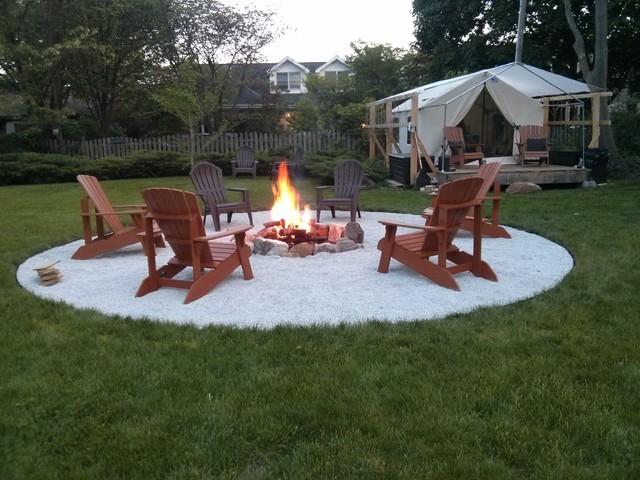 Designed for simplicity and usability, this firepit comes in one with nature where you can bask yourself on the vast greens of your backyard. You'll be surrounded by nature, below the clear horizons, experiencing a good heat on a landscaped fireplace. Moreover, you need not have blocks to create a pit; just making a center hole with big stones around it can make a firepit that does not entail any hassle at all. Pair it with big wooden chairs and you're all good to go!
Customize with Fabric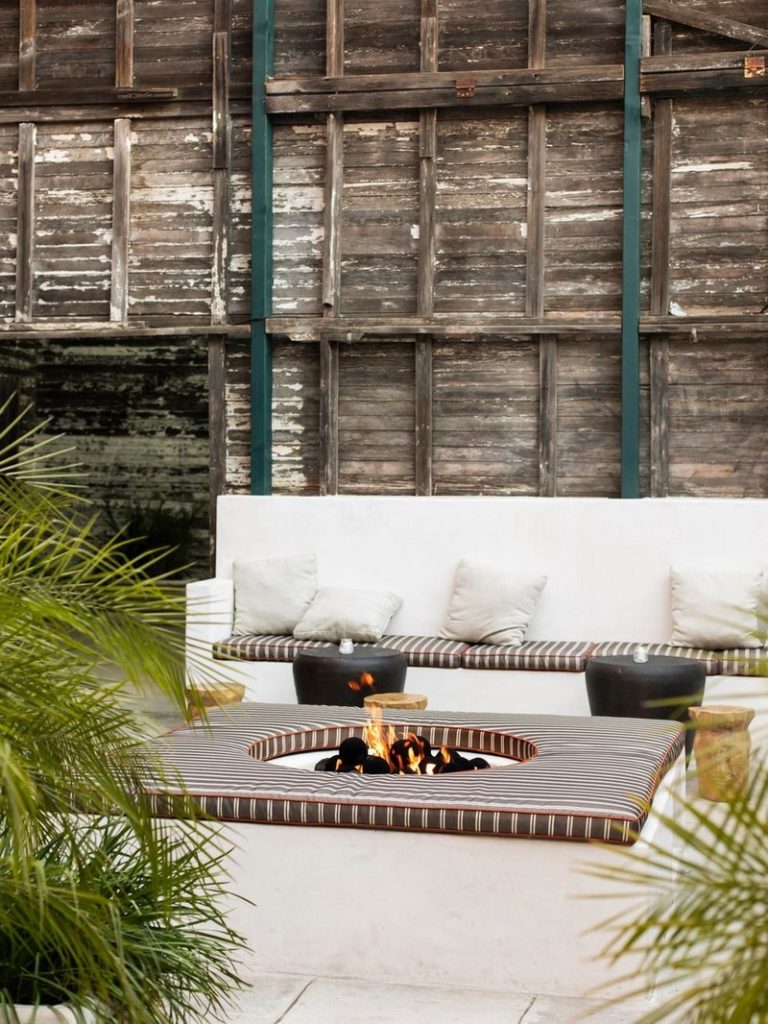 You may also create a design that isn't conventional but brings out the beauty of your firepit. As firepits can be flammable and cushions are not welcome, why not devise something unusual? This firepit stands out in a way that cushions are built-in with the firepit, where you can mix and match fabrics according to your taste. More so, it provides comfortability where everyone can enjoy sitting and be at ease to enjoy the firepit on cold nights with your family and friends.
Large Stone Firepit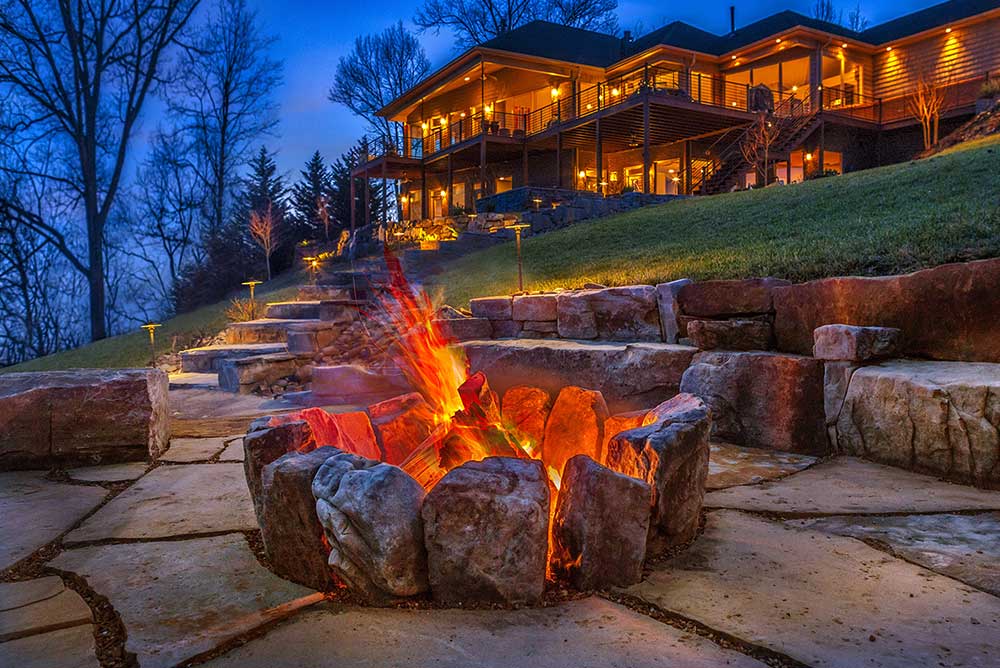 You may bring in authenticity and exhaust confidence even without perfectly aligning stones just to make a firepit. This gorgeous design associates stones that are arranged well circularly, giving you a rustic and relaxed feel like no other. The laid-out massive stones create a border for everyone to build a fire and set the shape of the overall firepit patio with an enticing and inviting look.
Vacationer's Dream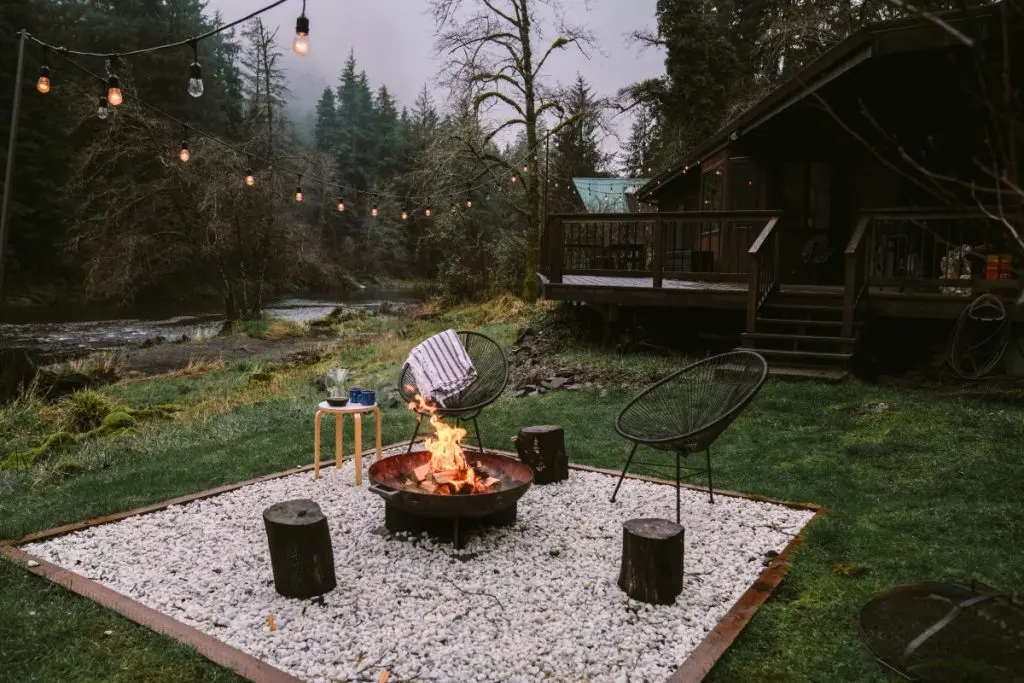 Firepits can have a simple design but still appears inviting. This design gives you a small firepit that alleviates the aesthetics, with wooden borders keeping the gravel in place contrasting to the shape of the firepit alone. This is perfect for vacations, especially for places that are surrounded by big trees and landscaped short grass. Placed in a secluded place and perfect for those camping or wanting to chill, this firepit will make you feel relaxed and on a vacation at the same time.
Along the Bench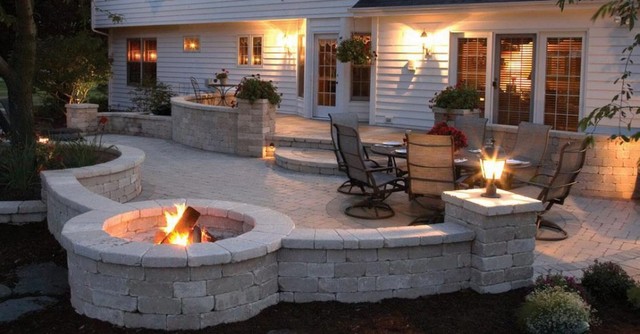 Create a firepit that isn't standalone, but is one with the wholeness of your bench. This firepit idea saves space, in a way that it is built-in with your short walls. It also compliments the firepit with the usage of the stones, wherein you can have some fire safely without even worrying about going far enough to a purposely landscaped fireplace just to make one. It's conventional, simple, and practical all built into one firepit.
Modern Backyard Design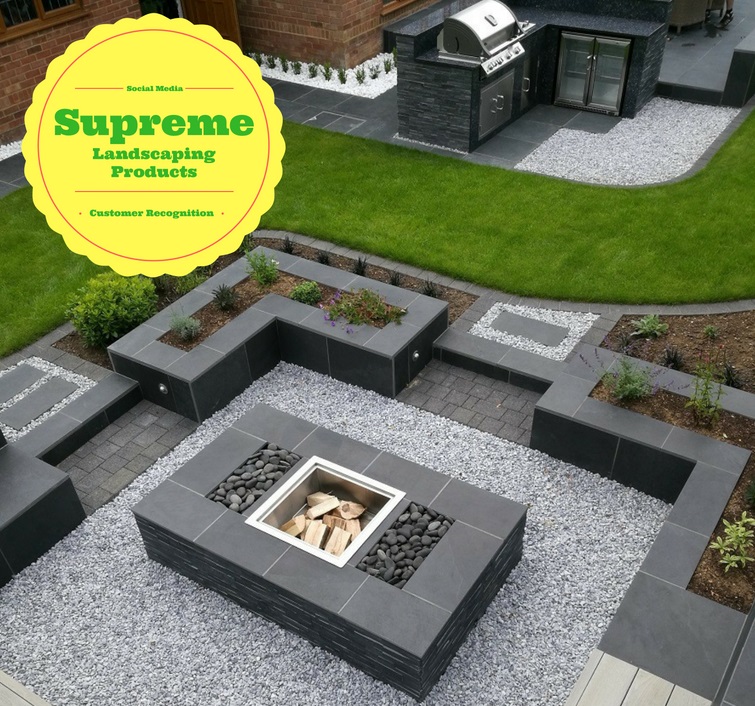 This firepit has a rectangular shape that comes in a simple yet sophisticated style. With the shades incorporated for this setup, the colours make it contemporary, rustic, and elegant —- yet again a gorgeous design for all the homeowners and resort owners. You may also put in plain coloured cushions on the seats while grabbing some wine and beer over the spacious firepit that goes beyond what you are looking for.
There are so many fire pit ideas you can find online. You just have to let your creativity come in to create a better-looking fireplace you can always enjoy with your loved ones.
Featured Image by Kindel Media from Pexels