Going green has been one of the most discussed topics in recent decades. Aside from environmental benefits, proper waste management may also aid in the reduction of risks associated with improper waste disposals. These risks include malaria, cholera, and typhoid.
So, by managing your waste wisely, you can help your community stay safe and healthy. How well you manage waste in your home is one of the steps you can do for an environmentally friendly lifestyle. It also gives a clear picture of how organized you are. This article will walk you through some steps you can take to better manage waste in your home.
1. Hire Rubbish Removal Services
You could hire a rubbish removal company in your area to get rid of unwanted appliances and other non-biodegradable materials. This will help reduce staff at your home that's no longer needed. Moreover, the company will simply pick the garbage at your home and know how to best deal with it. Of course, they have to consider the laws and policies of that area, which means they may sell the items to recycling companies.
In cases where there are large waste products such as junk from the garage, unwanted stoves, refrigerators, and so on, you don't have to throw them away at illegal sites. If you do so, you could end up in jail or pay a fine. You also shouldn't have to store them in the back of your house because they could become a breeding ground for rodents. As a result, you may want to consider hiring a special service for transporting the waste. Thus, you can find these services on the homepage of the removal companies.
2. Reduce The Amount Of Plastic You Buy In Your Home
Saying no to unnecessary plastic materials and utensils is one of the steps you can take to manage waste at home. Instead of buying disposable plates, you could simply use your regular plates to avoid stocking a lot of plastic.
Plastic is bad for the environment if disposed of improperly because it releases toxic substances such as hydrochloric acid, furans, sulphur dioxide, and heavy metals which are harmful to both vegetation and animals. Thus, it disrupts the natural balance of the environment. Home waste management could make a difference in making sure this plastic, which is a possible threat to the environment, is used minimally or not at all.
3. Separate The Trash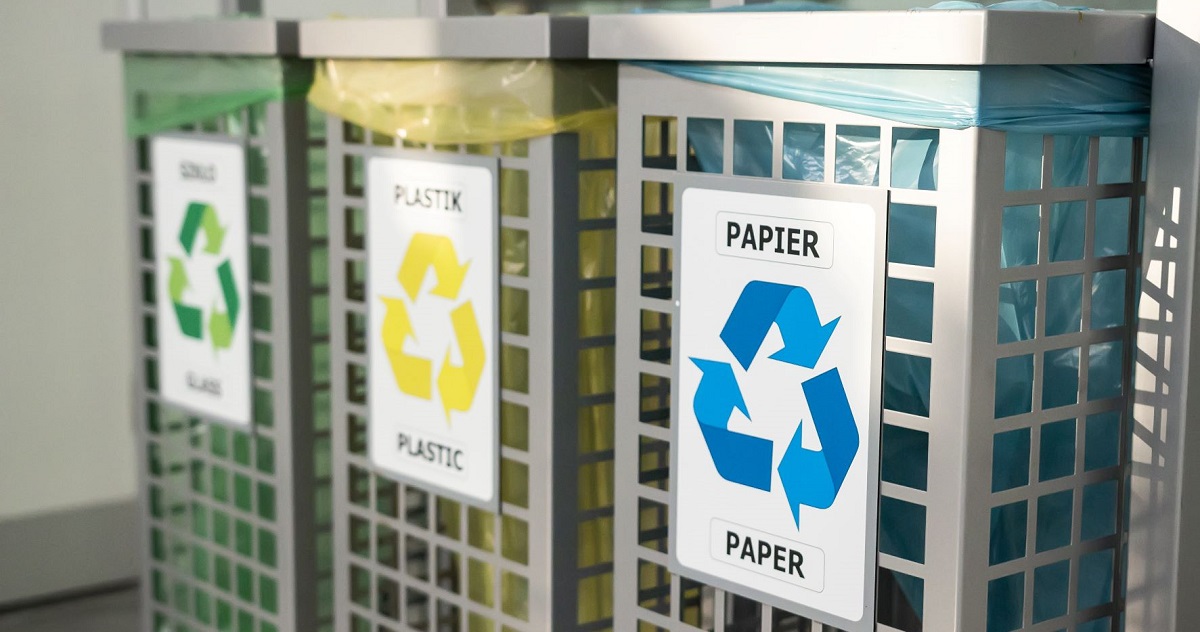 You could also separate your waste into different bins and name them according to the waste you dispose of. Always be creative in your approach to waste management at home. For example, you could name brand your bins based on colours and the type of waste they're carrying, such as green for perishables, blue for items awaiting donation, and white for all metal waste. Again, your waste is sorted into its appropriate category. Segregating waste aids in easily recycling the materials. Thus, it helps in the conservation of natural resources.
4. Recycle Your Plastic And Paper
As previously mentioned, plastic is one of the most hazardous types of household waste. Thus, you should think about reusing plastic utensils and materials. You should consider repurposing and recycling your waste. For example, you could plant flowers in bottles and clean the special areas of your house with an old toothbrush.
Moreover, burning wastes further harms the already damaged environment. Disposing of this accumulated trash in landfills could lead to the greenhouse effect. The produced gases such as nitrous oxide, carbon dioxide, methane, and others trap the sun's heat leading to an increase in temperature. This leads to climate change and it's why recycling materials is important to consider. Also, you'll have a chance to rescue the earth from a major threat posed by the greenhouse effect.
5. Make A Compost
Once you've categorized your waste, you'll be able to see where each group is going. You could make compost out of all organic and biodegradable waste such as meats, vegetables, eggshells, and newspapers. Other important elements in your compost are water and air.
You could consider having your compost in an open space and water it frequently to ensure that it doesn't go dry. Watering your compost helps the material to decompose quickly because of the moisture in it. Thus, the temperature of your compost will be well-regulated.
Also, make sure your compost is on bare soil or maybe near your garden. Ensure that you keep it moistened enough to let worms and other beneficial organisms aerate your compost. This will come in handy if you want to plant some vegetables in your yard. Through this waste management strategy, you will help save the environment since you'll divert waste in compost instead of a landfill.
6. Donate Any Items You No Longer Need
An advantage of managing your waste at home is that you can do whatever you want with items you no longer use. Although, do make sure it's environmentally friendly. So, instead of burning or disposing of items like old blankets, clothes, and shoes, consider giving them away.
There are a lot of places you could donate your items to and you must choose places where these items are valued and needed the most. You can consider donating these items to children or elderly homes or other people who may need the blankets or clothes. This is a simple thing to do that benefits the community while also protecting the environment.
Conclusion
There are a lot of factors that are contributing to air and land pollution such as gas emissions from factories and cars. Improper waste management at home can also add immensely to the danger of climate change and health problems. Home waste management is critical for reducing pollution and some of the health risks associated with waste products.
This also aids in keeping your home clean by removing trash from a certain area. As a result, you can use the steps in this article to help you better manage your resources. This includes knowing how to avoid mixing non-biodegradable and biodegradable materials as this is counterproductive to the reduce, reuse, and recycling program.