Back in the 90s, it was pretty easy to find new video games for sale or rent in the Werribee CBD. Namely from Futuristic Games, Video Ezy and Blockbuster and occasionally you'd even find cheap budget titles at Clint's Crazy Bargains or The Warehouse (same location, but the name changed). Of these rental stores, the independently owned Futuristic Games was certainly the best as it was a dedicated video game and pop culture store.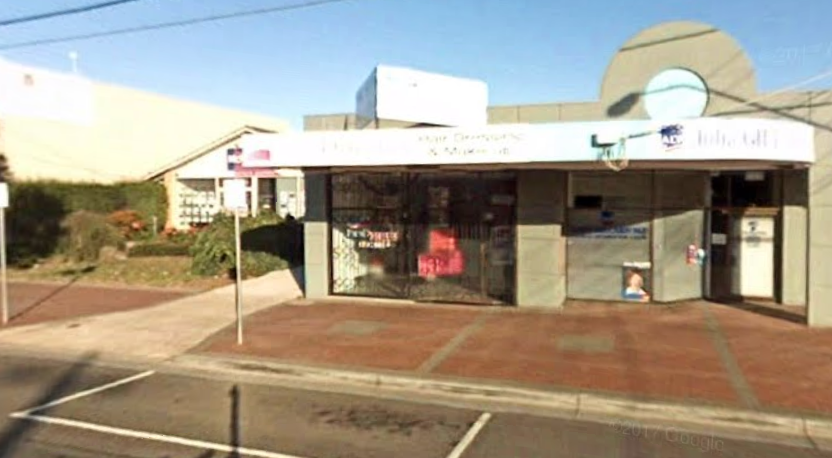 Unfortunately, I cannot find any pictures of the proper storefront for Futuristic Games, but it was located at 1/36 Synnot Werribee, near Big Brothers Pizza and opposite Werribee McDonald's. Former Prime Minister Julia Gillard rented the unit next door for quite a while. The above shows a Google Maps image of the former location from 2008. It would have been closed for a few years by this point and various businesses have come and gone since then. There were big Sega and Nintendo signs out the front.
What Did Futuristic Games Sell?
It sold everything nerds in the 90s and early 2000s loved. Star Wars figures, Warhammer, trading cards and the latest games up until the Nintendo's GameCube, Sony's PlayStation 2 and Microsoft Xbox generation of games. I would always beg my mum to take me there after school to see if they'd restocked their Pokemon trading cards. These were always in high demand in 1999 and 2000.
I believe at one point it used to host Warhammer 40K games on tables near the front of the store and maybe have had some trading card events as well. It really filled for those hobbies before the Corner of the Attic and later Guf Werribee seemed to fill for many people.
What Made Futuristic Games Stand Out?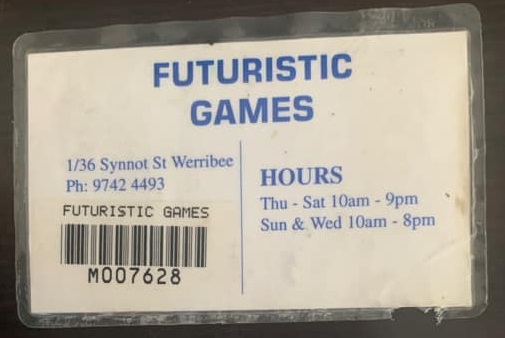 Apart from the ability to buy action figures, video games and trading cards all in one place, most people remember it fondly for its video game rentals. In particular, many of my friends who played PC games would love to hire out PC games from there and then burn them at home. This was back before CD-keys were widely used or modern means of DRM or online activations were required. I was always more of a Nintendo kid, so I don't think I actually ever hired PC Games there, but I did hire a few GameCube games when that console first came out.
This was also a shop that had various video game kiosks, allowing you to play new games in-store. One of my friends claims to have beaten the first gym in Pokemon Gold there 50 times, which I hope is an exaggeration.
I recall the store also had a lot of cool promotional items around the place promoting video games. They had a giant cardboard cutout of Samus from Metroid Prime on GameCube and a giant Donkey Kong 64 box. I really wanted those when the shop closed down.
Overall though, I don't think their prices for selling games at retail were too competitive. Perhaps to make renting seem like a better option, for that recurring revenue. I have bought a few ex-rental games from there and even found a few at Savers in Footscray as well, but I can't find them at the moment to take a photo.