Your curb appeal isn't complete without a driveway. In fact, a driveway is one of the first things that people will notice upon arriving at your property. That's why it's essential to have a maintained driveway to make a great first impression. Even if you're not selling at the moment, it's still best to have an aesthetically appealing driveway to increase your property's market value.
Since a driveway will inevitably reach its wear and tear, especially if it's been used for a couple of years, it's vital to use quality materials, such as concrete when building it. If you're planning to build a driveway made of concrete anytime soon, here are some pieces of information that you need to be aware of.
1. Proper Driveway Thickness
Your driveway's structural capacity depends on the thickness of the concrete. But generally, a concrete driveway should have a minimum of four inches in thickness.
If you want to increase your driveway's load-carrying capacity to nearly 50%, you must boost the thickness from four to five inches. The thing is, you'll be adding at least 20% to your concrete budget.
Moreover, you should consider adding more thickness to areas subject to heavy loads, such as the driveway's edges. You can start by adding one to two inches to help create more structural support and four to eight-inch slab edges to extend the thickened sections.
You may want to consult a local driveway contractor to ensure that you're aiming for the proper thickness. This is important since professionals will recommend how thick your driveway should be based on the soil conditions of your locality. You can seek the assistance and advice of professional contractors within your area, such as Melbourne concrete cutting specialists regarding those factors to consider, to ensure your driveway is built appropriately and can last a long time.
2. Concrete Driveway Needs Drainage
Whatever the material is, it's essential to consider the drainage of your driveway. This is vital because it affects your front yard, home, and neighbourhood. If you don't choose suitable materials and disregard your driveway's drainage, water may accumulate on your driveway. The water will then seep into the ground until it flows and reaches municipal sewers. This is the reason why municipal ordinances require property owners to use absorbent or porous materials when building a driveway.
With absorbent surfaces, your driveway can prevent flooding because it allows water to pass down into the sub-base, then the water can be gradually released, and channelled.
A concrete driveway needs a reliable and functional drainage system to protect it and your entire home from water damage, such as soil erosion, moisture, cracks in the foundation, and ruined garden landscape.
3. Concrete Reduces Driveway's Lighting Requirements
One of the benefits of building a concrete driveway is to reduce the lighting requirements. This is because the light reflectance of a standard concrete doesn't absorb much light. As a result, you can save more energy consumption from your driveway.
On the other hand, an asphalt driveway requires more lighting than concrete driveways because it absorbs so much light. It also absorbs more heat, making your driveway hotter.
Concrete driveway's heat absorption is lesser than asphalt. This means it's much cooler in the summer because the concrete doesn't absorb much UV radiation, unlike asphalt.
4. Concrete Is A Building Material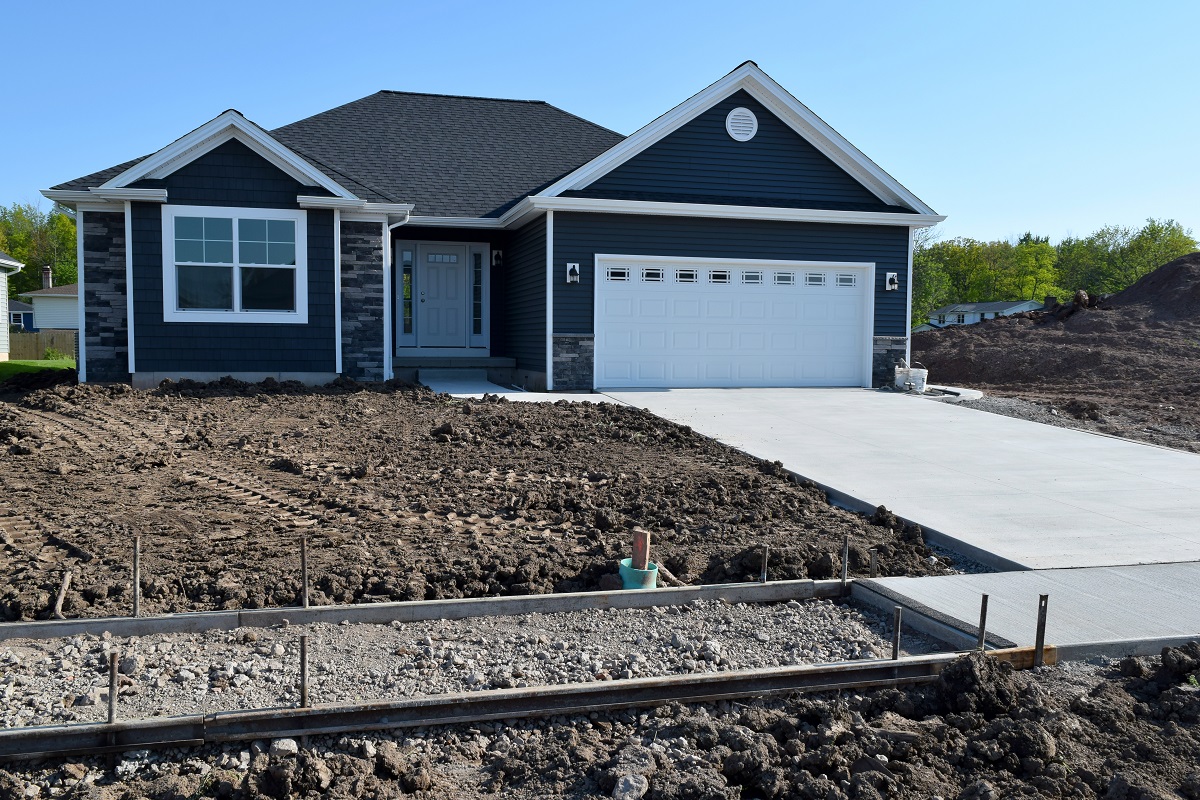 You also need to understand that concrete isn't synonymous with cement. While others consider cement the same as concrete, it's not, cement is only one component in concrete since the latter is made up of various components. To make concrete, you need to mix cement, water, and different types of stone aggregate. The cement is also known as the lime-based binder since it's made of clay and limestone.
The size of the aggregate also matters when building a driveway. You can use a mixture of aggregate ranging from sand to gravel-sized particles. For smoother finished surfaces and finer work, the aggregate should be finer sands. But typical structural construction, gravel-sized aggregates are recommended.
At first, the concrete looks like a pourable slurry. This is normal so that you can pour and shape it on your driveway. It may take a few days before it hardens, so you must not use it immediately. As years or months pass by, the concrete continuously cures and hardens.
You can slow the drying time or improve the concrete's strength by adding some ingredients during the mixing process. Or you can seal coat your driveway to protect it from the damaging effects of ice, oil, and sun.
5. Other Materials Needed
You need to strengthen the concrete driveway by adding reinforcement materials. You'll need a stake to increase support and wood for building your forms here. The four inches stakes and one-inch by four inches pine board would do for laying a concrete driveway. However, the length of the pine board should depend on the size of your driveway, it must be long enough to enclose the driveway while pouring the mixture.
You should also firm up the soil, which should be strong enough to support the concrete's weight. You can do it by adding clay or sand depending on the soil's firmness or you can also add gravel or sand if the soil is too loamy while adding clay can firm up loose and sandy soil. When doing this, you should also make sure that the soil is evenly spread.
Moreover, laying down the gravel and flattening the soil is much easier when using vibratory plate rammers and compactors. This is more helpful if you're building a driveway on a slope.
Conclusion
Your driveway can affect your home value, safety, and appeal. You can enjoy a more durable driveway by building it with concrete as it can stand wear-and-tear factors longer. A maintained concrete driveway prevents punctures on your vehicle's wheels and exhaust pipe. It can also prevent your suspension from weakening and your tires from wearing out quickly. Knowing the things above will help you build a more durable concrete driveway that your family will be able to utilize for a long time.