The plumbing system is among the most critical aspects of your home. It ensures that the water flows into and out of your property perfectly. Though plumbing is often related to water-associated functions, it also involves other things. It also requires the maintenance and installation of toilets, washing machines, water boilers, showers, and drainage systems.
When your plumbing system has some issues, they should be fixed as soon as possible to avoid further damage to your property. Faulty plumbing can cause pipes to burst, leading to a flooded home. Damaged pipes can also release toxic chemicals harmful to your health.
Since most homeowners know the dangers of having faulty plumbing, they tend to tackle the issue themselves as soon as it becomes apparent. However, while DIY plumbing projects might be all you need to solve plumbing problems, it's associated with some advantages and disadvantages that you should understand before deciding to do it yourself. If you aren't sure how you can handle plumbing projects yourself, it might help to seek professional plumbers' services such as Ryan Old Plumbing Services to avoid damaging your home. The following are the pros and cons of DIY plumbing:
Pros Of DIY Plumbing
Some plumbing projects such as replacing a leaky faucet or unclogging clogged drains might not require a professional plumber. A homeowner can easily handle them without much hassle and benefit from the following pros of DIY plumbing:
Saves You Money
Plumbing comes with some complications that require utmost care when handling. If you decide to hire a professional plumber, it can be costly. Besides paying for the work done, you'll still have to pay for materials used. However, if you do it yourself, you can save yourself some cash since you'll only pay for materials. Doing it yourself is a good move, especially if you're working on a tight budget.
You Learn New Skills
If you're looking forward to learning new skills, handling plumbing issues in your home might be a good start. Luckily, you can learn how to manage your plumbing problem by researching online. Also, if you don't own a plumbing kit, you can easily get one from a hardware store such as Bunnings Warehouse near you. Learning new plumbing skills will allow you to be more independent instead of hiring a professional plumber each time you have an issue in your home.
Pride In Doing It Yourself
The feeling of successfully fixing an issue in your home is satisfying. It'll help you trust in yourself and know that you can do it again in the future. However, you should know your limitations on what you can and can't handle. It's always best to leave complicated problems to professionals for better results.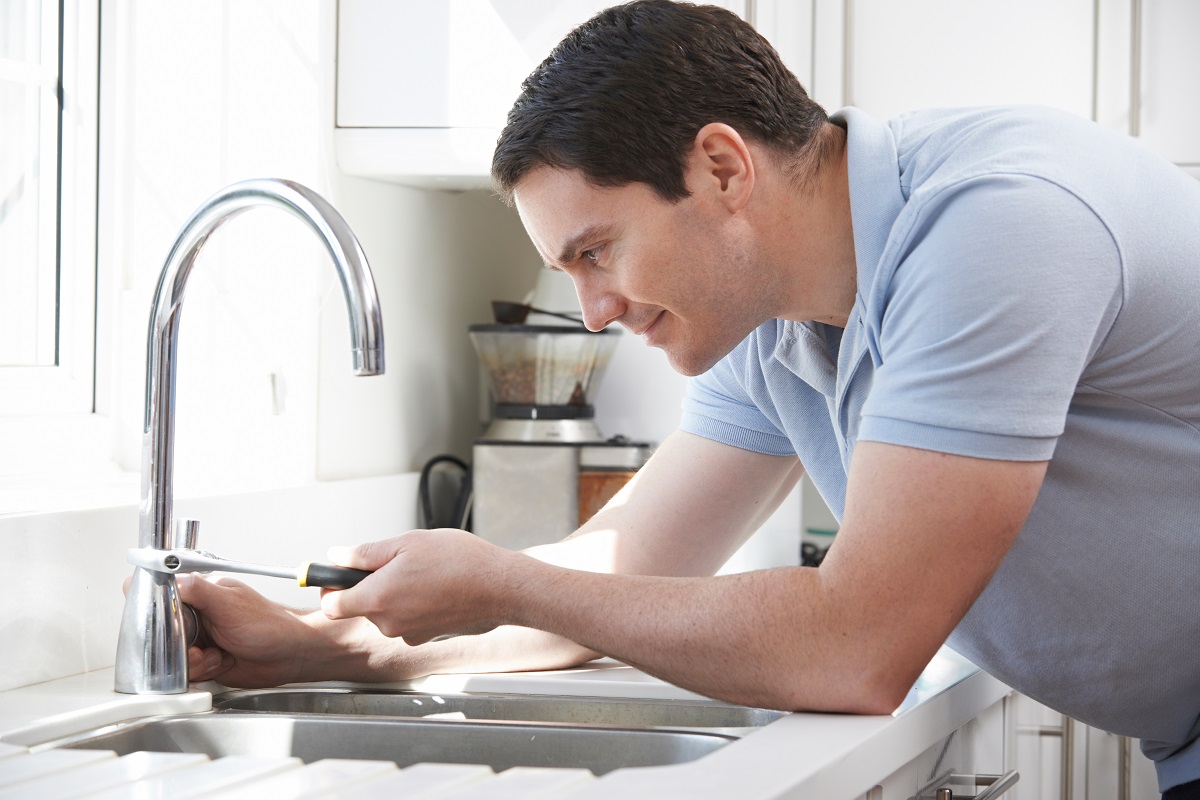 Cons Of DIY Plumbing
Though do-it-yourself plumbing has some benefits, it also comes with a fair share of disadvantages. They include:
Lack Of Experience And Knowledge
Most homeowners might not have the required experience and knowledge to handle complex plumbing issues. To successfully partake in a plumbing task, you must understand how to follow a diagram and how pipes are connected. You should also know which tools are required for every plumbing task. However, even with the required tools, some plumbing issues such as shower valve and bathtub replacement are more complicated and should be handled by a professional plumber to avoid further damage.
Time Might Be An Issue
Though you might be willing to fix a plumbing issue in your home, sometimes time can be an issue. Even if you can handle the complex plumbing issue, some responsibilities such as work and family can prevent you from solving these problems. To successfully address a plumbing issue, you must have enough time as doing them in a hurry might lead to other piping issues.
Might Lead To Complications
Plumbing is a profession, and not everyone can do it right. If you're among those who know less about this art, avoid attempting to handle any plumbing issue in your home. Failure to do so might cause some more complications than the one you were trying to correct. If you're unsure you can do it right, it's advisable to incorporate professional plumbers to do what they do best.
If you decide to repair your home's piping, ensure that you understand how to go about it to prevent worsening the problem further, causing more damage to your home. It's also important to note that some plumbing issues are best handled by reputable service providers who will solve the problem once and for all.
Dealing With The Unexpected
Imagine tackling a plumbing issue, then suddenly, the unexpected happens, and you have no idea what to do next. These surprises happen and require faster solutions to avoid further damage. If you don't know what to do next, you might pay more to reverse the damage caused to your home.
Not Recognizing The Extent Of The Problem
Even a bigger plumbing problem might start with a simple leak. Without enough experience, you might think you only have a minor plumbing issue, but it's a huge problem that requires immediate intervention. Therefore, it's essential to hire a professional plumber to diagnose the issue and understand the extent of the problem to know how to handle it better.
No Guarantee
When you handle a plumbing issue in your home, you're not guaranteed it's successfully solved. If you do it wrong, you'll have to repeat the process or hire a professional plumber to fix it, costing a little more than you expected.
Therefore, hiring an experienced plumber from the beginning is recommended to be guaranteed a perfect job.
Conclusion
DIY plumbing projects are a better way to save money and learn new things. Nevertheless, sometimes it might help to leave some projects to professionals since they require knowledge, tools, and experience. However, if you're up to the task, ensure you're knowledgeable and have a plan B if anything goes wrong. You should also understand that a simple leak can signify a bigger problem, and trying to handle it can only escalate if you lack enough experience.
When choosing a professional plumber to tackle your plumbing problems, verify if they are reputable. Also, ensure they're licensed and insured to be guaranteed you're working with the best. Remember, plumbing issues require experience and knowledge, and only the best plumbers can do it better.