If you're looking to spruce up your home this year, there are many ideas and ways to do so. Some are basic and simple, so the handyman in you can confidently take care of such tasks. However, if you're thinking of some electrical projects that will surely enhance your home value, it's best to leave them to the experts. After all, dealing with electricity requires intensive knowledge and experience, so only seasoned electricians can tackle them.
Due to the inherent danger involved, you shouldn't dare do any trial and error for electrical projects. If you reside in this area, it's best to look for a competent electrician Brisbane Northside contractor to handle those home improvement jobs involving electricity.
Your home can be enhanced and spruced up by undertaking the following electrical projects.
Invest In Smart Home Systems
One must-have feature for modern houses today is smart home systems. Smart home technology has enabled automation and remote control for appliances such as washing machines, garage door openers, doorbells, thermostats, security systems, and light fixtures. Hence, smart appliances are the perfect addition to boost your property value. That said, you may want to upgrade to a smart system when you have the time and the budget to spare.
Take advantage of the following benefits when you invest in smart home systems:
Energy Efficiency
With smart home appliances, you can maximize energy efficiency in your home. For instance, a smart thermostat can be programmed and remotely adjusted according to your family's needs using your smartphone. You can set your thermostat to warm the house at certain times of the day and turn off the furnace when no one is home, helping you save on energy costs. This will result in a reduction in your monthly utility bills and your carbon footprint.
Safety and Protection
Wi-Fi-enabled smoke detectors and smart security systems are two examples of how innovative technology can make your home safer and more protected. For instance, a high-tech smoke detector sends you notifications if it detects smoke or high levels of carbon monoxide. On the other hand, smart home security systems let you monitor and control your door locks, security cameras, and motion sensors using an app on your smartphone. You can even subscribe to 24/7 surveillance, which automatically contacts your local police department once an alarm is triggered. With smart devices like these, you can rest easy, knowing that your home is safer than ever.
Convenient Control From Anywhere
Using your smartphone with an internet connection, you can remotely control your smart home systems regardless of where you are. Instead of going back to your house to double-check if you've locked the front door or garage, you can now simply check with a few swipes and clicks using your smartphone. This level of convenience not only makes your life easier but also gives you the peace of mind that you otherwise can't have if your home doesn't integrate smart technology.
Upgrade Outlets And Receptacles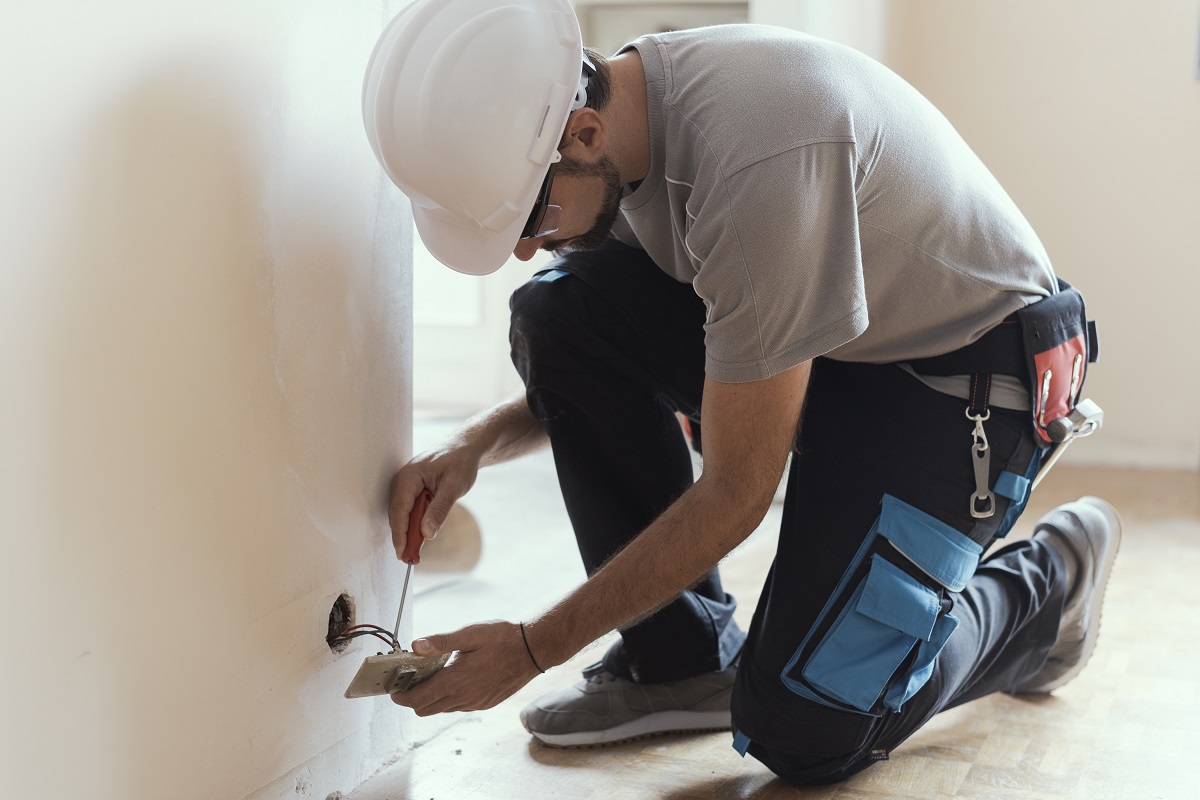 When your home's already aged, you may want to check your electrical circuits. Go through your kitchen, living room, bedrooms, and bathrooms. Check and see which outlets and receptacles are worn out with time. While they may still work perfectly, it's time to replace them to ensure there are no grounded wirings which may cause an increase in electricity usage.
Going for modern electric outlets and receptacles will boost your home value because it's an indication that you've just recently checked all the wirings in your home.
Install Modern Lighting Fixtures
Designing lighting for your home is exciting as there are many modern fixtures to choose from. If the current lighting fixtures in your home seem outdated, then it's the right time to change them. Lighting is a great home improvement project if you want to spruce up or liven up your indoor atmosphere.
Although natural light has its benefits, installing unique light fixtures increases your home value and makes it more attractive to prospective homebuyers. You can have a professional electrician install recessed lighting, LED lights, and light dimmers. It'll enhance the ambience and aesthetics of your home. And with energy-efficient lighting fixtures, you cut energy costs as well.
Add Ceiling Fans
Another worthwhile home improvement investment is adding more ceiling fans. Even on the hottest days and coldest nights, your home will be more comfortable with ceiling fans. Additionally, they're energy-efficient because they help reduce energy costs by improving air circulation and ventilation in your home.
Aside from making your home more comfortable and energy-efficient, ceiling fans can also add a touch of elegance to your home. There's an assortment of ceiling fan designs that you can find in online stores and hardware shops near you. Check around your home to see which designs would match your home's interior.
Use Energy-Efficient Appliances
With rising electricity costs and consumer products becoming more expensive each year, finding new ways to save a little money seems just about the right thing to do. As a result, more and more homes are opting for Energy Star-rated appliances. They don't mind paying heftier initial costs as these devices usually last long enough and consume less energy.
Over time, the savings on your water, electricity, and other utility bills will more than offset the initial cost of such energy-efficient appliances. Reduced energy consumption makes your home's value appreciate even more, aside from contributing to environmental sustainability.
Replace The Electrical Panel
The electrical panel is the 'brain' or the main distribution centre of your home's electrical system. If your home is more than a decade old, then chances are the electrical panel may be outdated and worn out. Now's a good time to replace your electrical panel with a cost-effective upgrade to keep your home safe. Doing so will also result in improved load management.
You can find the electrical panel in a utility closet, the basement, or the outside of the house. It's required for everything that uses electricity, so your large appliances may even have their own panel or dedicated circuit. Upgrade each and notice an improvement in your electricity usage and efficiency. When future homebuyers see this detail, they'll adore your house even more.
Conclusion
Consider the suggestions above to improve your home's overall electrical performance and features. Doing so will enhance your property value and attract more prospective homebuyers should you decide to sell your place. Just keep in mind that electricity-related projects in the house are not to be trifled with and are best left in the hands of professionals.