The living room is one of the most used and most seen parts of your home. For you and your family, it's where you lounge and relax after a long day at work. When you have guests over, the living room is also one of the first areas of your home they're welcomed to. With that in mind, it's understandable how the last thing you'd want to do is spend hours in a living room that's short of inspiring.
Hence, the project of updating your living room. Whether you're willing to go all out with a complete re-do, or you'd like to focus first on minor tweaks here and there, interior design is never short of possibilities as to what you can do for your space.
You can now get creative with these seven interior styling ideas for you to revamp your living room.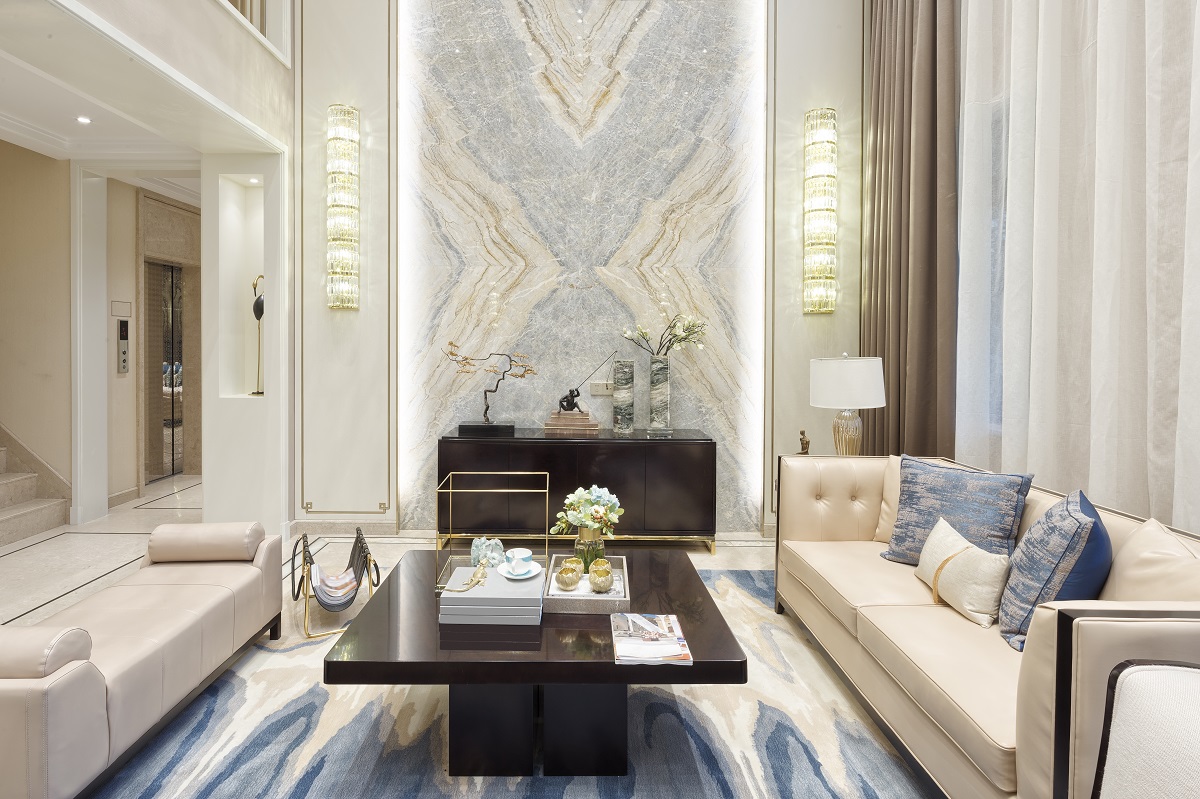 1. Give Your Living Room A Fresh Coat Of Paint
Adding a fresh coat of paint is always a good idea. There's nothing else that can instantly make your living room look and feel new, better than new paint. Especially when you can see your paint cracking or losing its vibrant colour, you must consider repainting your walls. No matter what your living room's design elements are, they wouldn't be appreciated if your living room looks dull.
A good rule of thumb? Go for modern pastels or neutral colours. It would make it easy for you to create any theme or style you'd like to have for your living room. You may want to consider leaving this job to the experts like painters Central Coast, too, so you have that added assurance of a job well done.
2. Bring Fresh Flowers In
Whenever you have the opportunity to bring fresh flowers in, do so. Fresh flowers are always a nice touch to make your living room look better. And, fresh flowers can also make your living room feel homier. While spring can't be all year round, you can recreate that season in your own home.
There's no right or wrong way to go with this. All you need to have ready is a collection of vases for you to house your fresh flowers. Whether it's from the supermarket, your weekend market, or your trusted flower shop, you'll never be without a choice of fresh flowers.
3. Curate A Gallery Wall
While it's always nice to have the latest interior design trends in your home, you'll also want to draw the line between an impeccably-designed home and one that'll wind up looking like a showroom. When you, your family, and guests walk into your living room, it should immediately give off that lived-in vibe, where memories abound.
If you have a bare wall in your living room, you can utilize that space to curate a gallery wall. As its name implies, you can use that wall to house a gallery with your personal photos. Interior designers love to create a gallery wall using frames of different shapes and sizes.
With a gallery wall, you have art like no one else has. It'll make your home feel truly like yours while still looking great as the photos are from your collection.
4. Add A Touch Of Nature
Recently, interior design has seen elements of nature making their way inside homes. One of the most popular is through having potted plants around. Those plants are a no-fail in making your living room interior look more curated and relaxing. Just imagine that feeling of walking through a resort filled with a lot of beautiful plants. You can recreate that vibe in your own home.
If the design facet of bringing plants into your home isn't yet enough to convince you, another good reason has to do with how plants can also purify your home. Many plants serve as natural air purifiers. And, given how the home is currently the safest place to be, you'll want to keep your living room's air as clean and pure as possible.
5. Update Your Lighting
Fifth on this list is a change that's simple, affordable, and easy to do. You can change your outdated lighting to better, newer-looking ones to make your home look fresher and more modern.
And, those lighting don't just pertain to the style per se. It also means switching out the hues from bright, white lights that have no design value to warmer yellow or white hues. Walk into a home depot or hardware store to come across quite a wide range of lighting options to choose from. It's an added touch to make your living room look more put-together.
6. Bring In The Magic Of Mirrors
This sixth interior styling idea is a welcomed design element for smaller homes. You can easily create the illusion of space by implementing some mirror magic. Go for framed mirrors, as those have an added style element to them.
There's no one-size-fits-all to getting this approach done. You can use any mirror that suits your fancy and style preference, with sizes that range from small ones to grander ones. It's up to you to consider what your living room needs the most. Otherwise, the mirrors you place might only wind up standing out negatively.
7. Incorporate An Accent Wall
Accent walls are still so in. It serves as the perfect backdrop to any decorative pieces you may want to have in your living room. For instance, plants, a console, jars, and vases. Just be sure not to overdo it, else your accent wall and the living room might look too busy. Keep it muted with wallpapers that are sure to stand the test of time, design-wise.
Conclusion
The interior design touches enumerated above are more than enough to breathe new life into your living room. Take it one change at a time and you'll be walking into a brand-new living room soon. More than anything else, updating your living room is more about turning your house into a home. It looks good, modern, and updated while giving off that cozy and comfortable vibe every homeowner would want to have for their living room.