Electricity is an indispensable part of our daily living. Almost everything relies on it, from appliances to electronic devices. It's an element that everyone depends on, and if a problem involving electricity occurs, it can disrupt the quality of life at home or operations in any workplace.
When facing electrical problems at home, it's crucial to work with a professional to ensure the best results. Working with live electricity should be handled with extreme caution, and it's one of the reasons it's best to leave any electricity-related task to a professional. If the issue is more than the usual faulty wiring or a fuse problem, a level 2 electrician would be the right one to call to perform the necessary service.
When you're wondering which type of electrician to hire for electrical emergencies, you should know that a level 2 electrician boasts qualifications such as installations, repairs, and maintenance work on service lines running between a property and the main electrical network for efficient maintenance and service. Although you can hire a general electrician, it's best to work with a level 2 professional for significant problems. You might want to check out reliable Level 2 electricians Eastern Suburbs to handle the task efficiently and with the highest level of safety in mind.
Specific electrical problems require the skills and knowledge of a level 2 electrician. Here are some of the issues and services that a level 2 electrician can handle.
Upgrading Of The Electrical Systems
The electrical system varies in residential houses and commercial buildings. An upgrade or extension job might be necessary to support more appliances, devices. and tools. If the current electrical system in a home or commercial building couldn't accommodate the increased electrical demands, it's likely to result in a circuit overload.
Generally, a building might have a single-phase or 3-phase system. A single-phase system involves a neutral and live wire, while a 3-phase system has three active wires and one neutral wire.
Depending on the increase in your electrical requirements, you might need to step up from a single-phase system to a 3-phase system, especially if you need more power to prevent a possible circuit overload.
A level 2 electrician has the skills and expertise in handling an upgrade job. Since the task carries a higher level of risk, it's not suitable for a regular electrician.
Installation Of Meter Boxes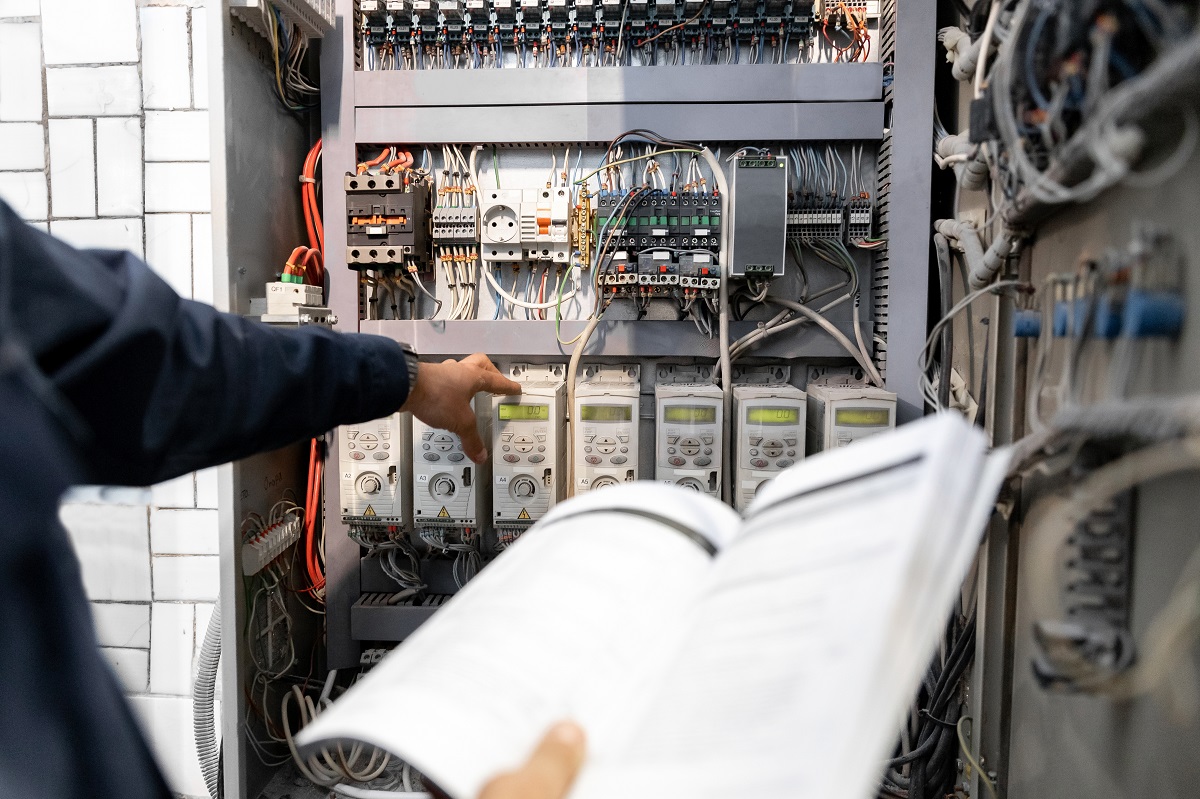 An electric meter box is necessary to monitor your energy consumption to help you reduce your energy use and maintain safety. If you're planning on installing one as a do-it-yourself project, you need to think twice.
It's preferable to employ a level 2 electrician to properly install a meter box since it's one of the tasks that they can handle. Remember that the job requires a professional who has the skills and knowledge about the wiring systems in a building and the power grid. Additionally, a level 2 electrician has authorization from the utility providers to install metering equipment.
Installation Of Overhead Electrical Cables
Among the high-risk electricity-related activities, hiring a level 2 electrician is the best move to make if it's necessary to install overhead and underground electricity cables. The distribution of electricity is via overhead and underground cables. An underground line involves burying the wires below the ground, while overhead cables require the installation of power poles.
A professional has the skills and knowledge to thoroughly inspect the quality of the cables and take the necessary measures to ensure safe and efficient installation. A meticulous inspection of the cables is crucial since they carry significant loads of power to the distribution hubs from the power facilities.
Aside from installing cables, a level 2 electrician can fix any damage on the lines due to extreme weather conditions. Any form of damage or deterioration on the cables can expose the interior copper wires to the air, increasing the risk for danger.
Disconnection And Reconnection
Depending on the circumstances which require disconnection of the power supply to a house or commercial building, the process will require the skills of a professional.
A level 2 electrician can safely disconnect the power from a residential or commercial building. Lack of skills in handling this task can put others at risk or damage the area.
Once a reconnection is possible, it would also require the skills of a level 2 electrician to restore the power supply safely and efficiently. Whether you're able to pay your bills after a disconnection or your renovation project is a successful one, an electrician will ensure an efficient reconnection of your house to the main power grid.
Installation And Dismantling Of Machinery
When there's a need to install a piece of heavy-duty machinery or equipment in your home or commercial building, it's a task a general electrician can't handle efficiently.
The installation of machinery requires the proper skills and knowledge. In such scenarios, consider hiring a reliable level 2 electrician who can work on the task safely and efficiently.
A level 2 electrician is also the right one for the task if you have machinery or equipment that requires dismantling, whether you're going to relocate it to a new location or replace it with a new one. Depending on the type of machinery you have, a professional will take the necessary measures to dismantle it safely and correctly while ensuring all parts or components are in good condition.
Electrical Emergencies
Even if you're meticulous in maintaining safety at home or in the workplace, you'll never know when an electrical emergency will occur.
Depending on the circumstances, an electrical emergency can occur, such as a fire on a switchboard, a suspicious burning smell, sparking of the live wires, or damage to the cables due to the weather. If you suspect an electrical emergency, try to switch off the power at the main if possible and call a level 2 electrician right away.
A level 2 electrician should be the first one to call since they have the skills and knowledge to handle high-risk scenarios involving electricity. You'll have peace of mind knowing the timely delivery of the appropriate repairs.
Final Thoughts
Whether your residential or commercial property requires electrical work involving the main lines, experiencing issues with the power supply, or a future renovation or electrical upgrade, you'll need the assistance of a level 2 electrician. Remember that working with a professional is the right decision, especially for high-risk electrical tasks such as installing, metering, upgrading, or maintaining the electrical supply.