As a homeowner, you must know all about the essential elements that keep your house functional and safe to live in at the same time. Among the various aspects, plumbing would require special attention since any disruptions can affect your daily home tasks.
Over the years, you're likely to encounter home repairs. Whether it's repairing a tiny leak, updating air filters, or evaluating your water heater for problems, it's best to take immediate action to fix the problem. One of the most common concerns encountered in households is plumbing issues.
If you want to be ready for such, here are several plumbing troubleshooting tips to help you along the way.
1. Know The Location Of The Water Shut Off Valves
When emergencies arise, you need to turn off the water supply in your home. Knowing the location of the main shut-off valve is essential for a homeowner and everyone else in the household.
Doing so will save time and minimize any damage if a plumbing problem occurs, such as a leak or burst pipe. Turning off the water main will be the first step you'll take.
2. Inspect The Water Heater For Issues
When your water heater starts to malfunction, you'll notice it right away. Some tell-tale signs are freezing water during a shower, water puddles, evident leaks, discoloured water, and unusual sounds.
When you have a hot water heater leaking in your home, it's one of the usual causes of insufficient water supply especially when you're taking a shower and the water pressure starts to slow down. The presence of mineral deposits or sediments can lower the overall efficiency of your heater, also reducing the water supply in your home.
If you feel there's an issue with a water heater running on gas, you need to check the pilot light if it turns on. If not, it cannot heat the water. Don't forget to check the temperature setting to ensure it's on. When there's possible mineral build-up, the ideal solution is to drain the water tank to flush the sediments out. Lastly, if water pools on the floor, it's likely a leak and would require the skills of a professional plumber to carry out the repairs.
3. Fixing Leaky Or Faulty Faucets And Pipes
Homeowners are likely to experience leaking pipes or faucets at some point. Although a constantly dripping faucet can be more of a nuisance, it can add to a large amount of water wasted away. The same goes for a minor leak somewhere in your home, but it's also capable of causing significant water damage if you don't take immediate action.
When you have a dripping faucet, it occurs if the washer forming the seal on the tap deteriorates whether it tears apart, turns stiff, or dislodges. As a result, the washer doesn't seal tightly anymore, causing small amounts of water to drip.
Pipes around your home are likely to end up with leaks, usually at a joint or connection point. In the long run, leaks are possible due to high water pressure, deterioration, or other forms of damage.
Over time, wear and tear occur from regular use, and faucets will eventually leak. One way to minimize the wear is to slowly turn on and off the faucets and avoid excessive pressure on the handles. As for leaking pipes, it might be challenging to prevent, but you can pinpoint issues early on with regular inspections, such as small puddles or moisture. If there's visible rusting or white lime deposits, it's a sign of a leak.
4. Deal With Blockages In The Drains Properly
When it comes to a possible blockage in the drain, most homeowners are likely to use drain-cleaning chemicals. Although it might seem a convenient option, you need to think twice since chemicals are more likely to cause more harm.
Consider utilizing a drain snake as an option you can readily buy at any hardware shop. Make your way down the clogged drain with the drain snake. It can collect most hair and other particles without causing substantial pipe damage.
5. Maintaining Your Toilet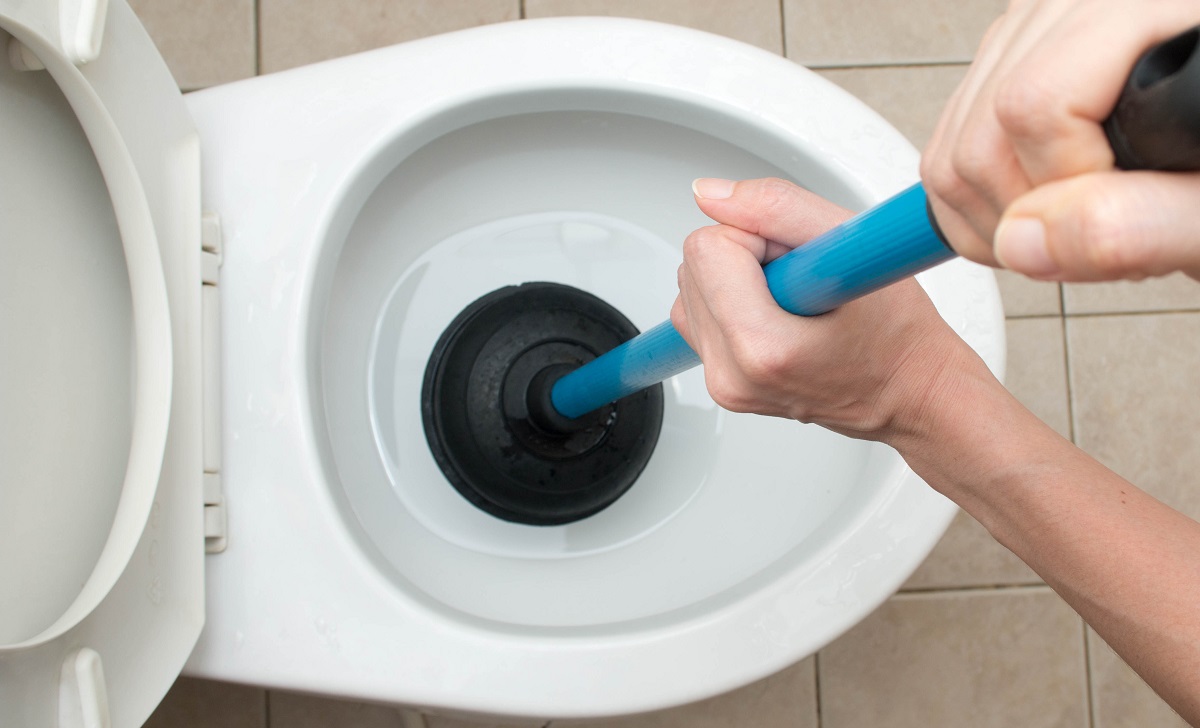 The toilet is one of the crucial plumbing fixtures in a house. Sadly, most often taken for granted. One of the habits that'll damage the toilet is flushing down almost everything.
If you want your toilet to last and avoid any nasty plumbing issues down the road, start by watching what you flush down the toilet. Various items such as paper towels, cotton swabs, baby wipes, and others can end up stuck in the pipes and result in a blockage. Having a plunger ready will come in handy in dealing with any clogs that might develop.
It would be best to make it a priority to ensure your toilet is working properly. When you have a running toilet, it indicates that one or several components require a replacement. Sadly, some leaks in the toilet are insignificant that you'll find it hard to distinguish if there's one in the first place.
One way to know whether your toilet is in good working condition or if leaks are present is to place food colouring in your toilet tank. Wait briefly and check to see any seepage of colour in the toilet bowl. If discolouration is present, it's a clear sign of a leak.
6. Dealing With Low Water Pressure
A plumbing concern in most old houses is low water pressure, but it can also occur in new homes. In most cases, it can happen abruptly or steadily over time, depending on the root cause. Regardless of the reason, low water pressure can disrupt daily chores around the house since you'll have interruptions while taking a bath or washing dishes.
Low water pressure in your home might have several causes, such as a water main break, a leaking pipe, or accumulation of sediment and minerals.
If the cause is mineral accumulation in the faucet aerator or showerhead, you need to clean by soaking in a vinegar solution to loosen the build-up. If you're having difficulty removing the showerhead or faucet aerator, place vinegar solution in a plastic bag and wrap it around them for a good soaking. As for the other causes of low water pressure, it's best to work with a plumber.
Final Thoughts
Plumbing problems frequently develop when you least expect them. As a homeowner, you might already have a share of these problems at some point. One way to minimize any damage to your plumbing and home is to be ready to troubleshoot future plumbing issues that might arise. With the help of these tips, you'll readily face any problem in the best way possible to minimize any disruptions in your daily tasks.