When people consume daily necessities, this also means more wastes are accumulated. No matter what kind of house you live in, apartments, condominiums, duplex, or residential homes, they all have their waste consumption.
Deciding to get rid of unnecessary things, broken appliances, and worn-out furniture is more accessible than finding effective methods to dispose of them. With the environment suffering from too much waste and pollution, you must take action. Also, you have to somehow implement a more viable waste management system.
Consider the following tips when sorting out your indoor and outdoor trashes at home.
1. Hire Professional Rubbish Removers
In addition to making your surroundings unpleasant, improper waste management might pose a health risk. Keeping a clean house, yard, and overall environment is imperative to be healthy and happy. But with your hectic daily obligations, it sure is hard to keep your home rubbish-free at all times. Hence, it's wiser to entrust this task to professional rubbish removers instead. It's one of the effective ways to save time and have your rubbish professionally taken care of.
They also remove and handle any type of perishable item, including electronic scraps and metal chunks. You can be guilt-free knowing your rubbish is being responsibly taken care of. Rubbish removal companies often don't result in landfills right away.
Nowadays, professionals are taking waste disposal to new heights. They recycle waste so it can be used to the fullest extent possible. They lawfully handle the trash as their staff is familiar with the state laws and abides by them.
2. Segregate All Your House Wastes
Waste should be segregated before disposing of it. This is the ultimate rule for all households. With proper segregation, waste disposal becomes easier. Thus, you can recycle and compost better. For instance, decide what category your rubbish belongs to. Check out the following rubbish types:
Biodegradable
This refers to eco-friendly waste and can be decomposed easier than non-biodegradable ones. Some examples include fruit and vegetable peelings, food leftovers, plants, and organic-made materials. Such waste can be turned into compost, fertilizers, or other natural purposes
Non-Biodegradable
Often deemed as a source of pollution, this waste can't decompose or dissolve naturally. These include plastic materials, styrofoam, metal, tires, polystyrene, and aluminium materials. While some could deteriorate over time, they typically require longer years.
Hazardous Waste
Hazardous waste shouldn't be mixed or combined with other types of waste, as they can be toxic and dangerous. Some examples include batteries, toxic chemicals, paints, cosmetics, medical waste, insecticides, and many more. When you accumulate such trash, ensure to segregate them separately from the rest.
3. Get Into Composting
Composting organic waste is a green waste management technique. Make rich compost from your kitchen waste by securing a compost bin for your home. As a result, your organic waste will be reduced. Thus, you'll be able to use quality and organic matter as fertilizers for your plants if you do have some in your gardens. These organic fertilizers can even support your tree change landscaping project in the future.
Plants can grow better with compost added to the soil. Aside from food scraps, you can add your rubbish from your yard to create a successful compost. This not only allows you to get rid of indoor trash but also your outdoor trashes. Composting is an effective initiative to reduce your carbon footprint and help the environment in little but effective ways.
4. Donate Used And Unused Items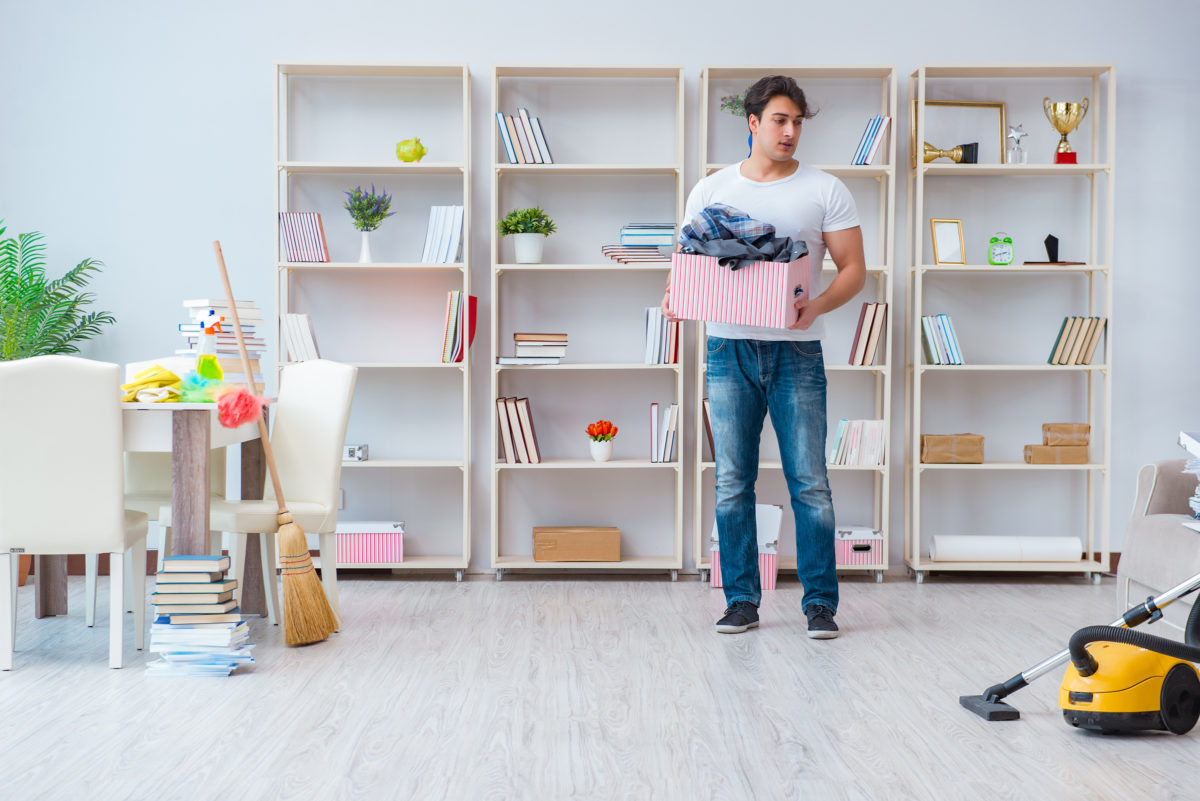 Donating old, used, and unused items can also help reduce your home garbage. You should donate all items you no longer use that are in good condition to charity. This is a better option instead of discarding them as waste. By doing so, you can not only manage the junk in your home but also help people who may need those items more than you.
5. Reuse And Recycle
You can significantly reduce garbage simply by reusing and recycling. Before putting them in the trash, you can reuse the durable containers several times. You can segregate plastic bottles, aluminium, steel, iron, and other materials so they can be taken away or bought by recycling companies. Some manufacturers are willing to pay some bucks for such recycled materials.
6. Sell Second-Hand Stuff Online
This tip is applicable for things that you decluttered which no longer spark joy for you but are still usable and can serve purposes for others. Whether you accumulated some of these things from your bedroom, living room, kitchen, or garage, you can still make money out of them. The best method to sell them online is to take appealing photos of these functional second-hand items. You may also post them on online selling platforms. A social media platform is one effective and convenient medium to sell second-hand things.
You can monitor your posts, respond to prospective buyers timely, and get rid of your rubbish without hassles. Every transaction can be done completely online, thus you could receive payment through bank transfers and other online payment apps. Once paid, you can ship the item through door-to-door couriers. Check out some of the online second-hand selling sites and post your photos.
Approach Architectural Salvage Stores
Selling or donating your stuff to salvage stores is another efficient way of disposing of your indoor and outdoor rubbish. Upon checking your basement or yard, you might find some leftover cement, paint in cans, equipment, and construction materials that are still usable. It would be a waste to dispose of them as they're still worthy and useful in a home renovation project. Check out some local architectural salvage stores in your local area. You may also inquire how you can transfer or move your leftover construction materials.
For a fee, maybe they can come over and pick up bulky materials so you won't have to load them up in your pick-up truck. Other homeowners who are in the middle of a home remodelling project are sure to be able to benefit and use your rubbish. It's time to clear up space in your home, without contributing much to the landfill.
Conclusion
Better waste management will always reap more benefits for any household. You'll get to enjoy a more organized and cleaner living atmosphere and be able to create lesser impacts on the environment. Maximize resources and follow the tips mentioned above. Best of all, hire professional rubbish removers if you don't have enough time to handle your wastes in responsible and efficient ways.