Building a home is one of the greatest journeys you can embark on, resulting in an end product that provides you and your family a wealth of memories. To complement your spectacular new residence and set it off to its best advantage, thought needs to be given to the type of landscaping which will create the perfect setting – contemporary, low-maintenance and exceptionally beautiful.
Full Frontal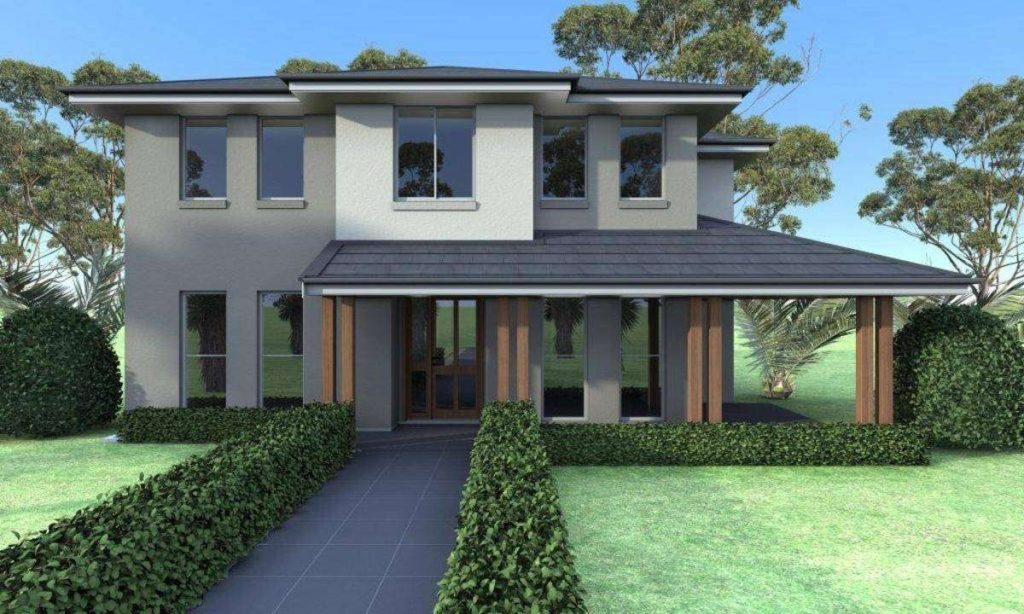 When planning the optimal garden setting for your new home, avoid the mistake of concentrating all your energies on what the rear of the home will look like.  
Curbside appeal will be a huge factor in creating a visually imposing home. Most landscapers  lend themselves to an array of landscaping designs – from formal structured layouts, to natural, indigenous plants and ferns.
Box hedges are an attractive way to delineate paths, create zoning and when used as pictured below, can assist in screening and privacy.
Out Back – Ready, set, mow!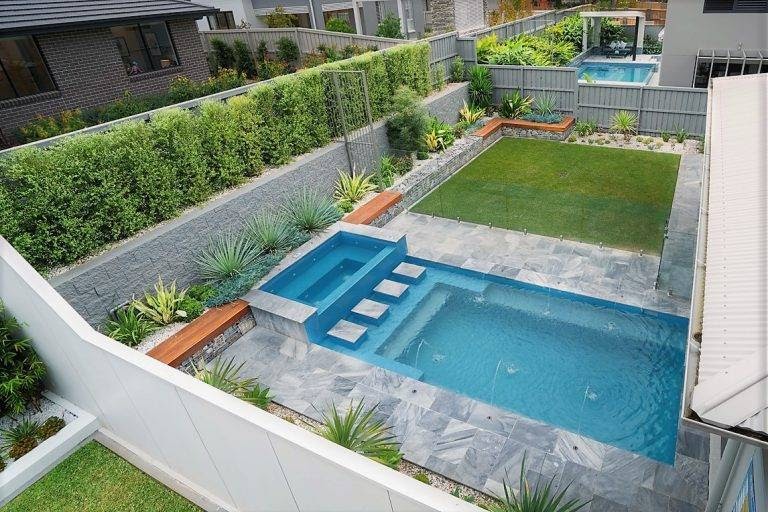 Mapping out landscaping around a home, even for small gardens needs to be done to optimise use, attractiveness and maintenance demands.  Lifestyle and the demographic of your family will affect the type of landscaping to implement.
Families with young children often look for swimming pools and pergolas with grassy expanses to create safe and private play areas.  Incorporating these into your home at planning stage, can mean they can be seamlessly integrated into your landscaping.
On the other hand, more mature families who are time poor, may focus on low maintenance, drought tolerant shrubs and trees – often opting for a spa with an undercover deck wired for multimedia entertainment.
Things to consider prior to commencing your landscape planning are:
Whether or not to incorporate 

swimming pool or water features

Structures or exterior buildings

Entertainment zones

Electrical wiring requirements

Plumbing

Réticulation

Types of plantings – drought-tolerant, native, colours

Boundaries and borders

Paths – entrance and rear
Attempting to retrofit a garden with plumbing, wiring or water features can be a harrowing and expensive exercise.  Even if you decide to opt for simple lawns for the time being, putting in place the infrastructure to future-proof your garden now, will save time and headaches when you are ready to plan a garden paradise.
If you have ever dreamed of luxuriating in the perfect bliss of a Display Home setting, then begin your landscape planning now.