I was so excited when I saw that these were half price at $2 each at my local IGA the other day. I thought I'd grab one of each flavour and was amazed to see there is a total of 5 different Krispy Kreme Doughnut flavours to choose from. Not only that but the regular teeVee Snacks were all on sale, plus a promotional Chocolate Milk flavour as well. Given that I love TeeVee Snacks I decided to grab all the  Krispy Kreme and the Chocolate Milk ones to take home and try.
All 5 of the Krispy Kreme Doughnut flavours come in a new round, doughnut-shaped biscuit. I  guess when you're making a whole new mould for your product, you might as well make the most of it by releasing as many flavours as possible!
The flavours of Krispy Kreme Doughnut teeVee Snacks are Original Glazed, Choc Iced, Strawberry Sprinkles, Kookies & Kreme and Caramel Delight.
I would say that ultimately, these were not as great as I expected them to be. teeVee snacks are usually completely coated in chocolate, both sides of the biscuit. These are all coated on one side only, giving you far less icing than you'd expect. Given that the Strawberry Sprinkles,  Kookies & Kreme and Caramel Delight each have sprinkles on them, perhaps it becomes too difficult to coat both sides whilst also having the sprinkles look good.
Choc Iced Krispy Kreme teeVee Snacks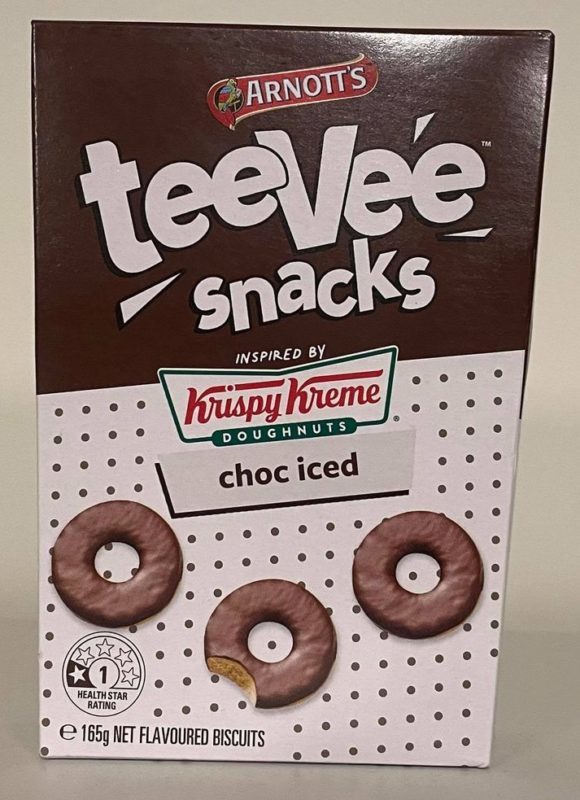 This really just felt like a regular chocolate teeVee snack with half as much chocolate as usual.  Pretty boring. This was actually the first one we tried, but given the options, this is clearly the least exotic.
Strawberry Sprinkles Krispy Kreme teeVee Snacks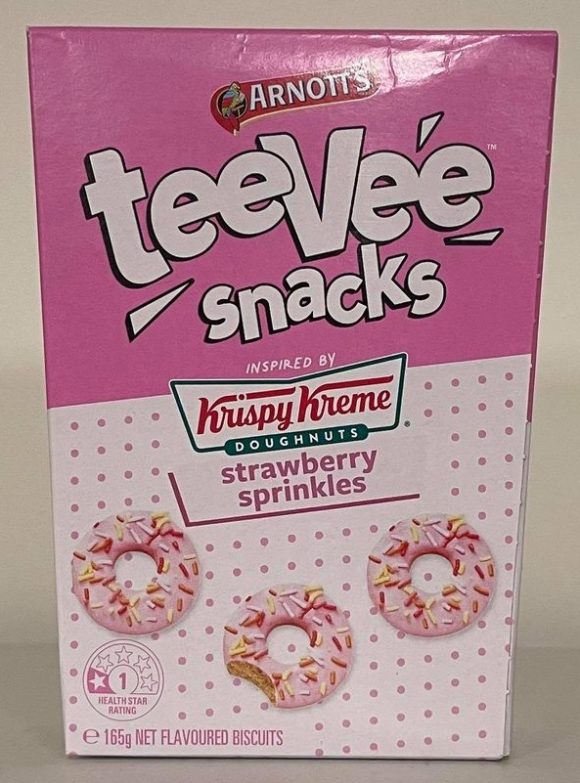 This biscuit is glazed with pink strawberry icing and has a multicoloured sprinkle on it.
Original Glazed Krispy Kreme teeVee Snacks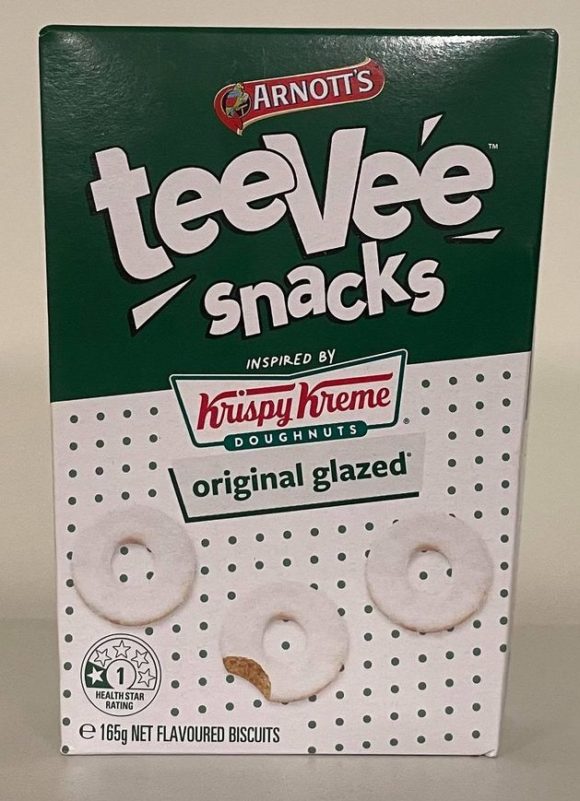 This is probably the set I was most interested in trying, the classic Krispy Kreme original glazed flavour.
Kookies & Kreme Krispy Kreme teeVee Snacks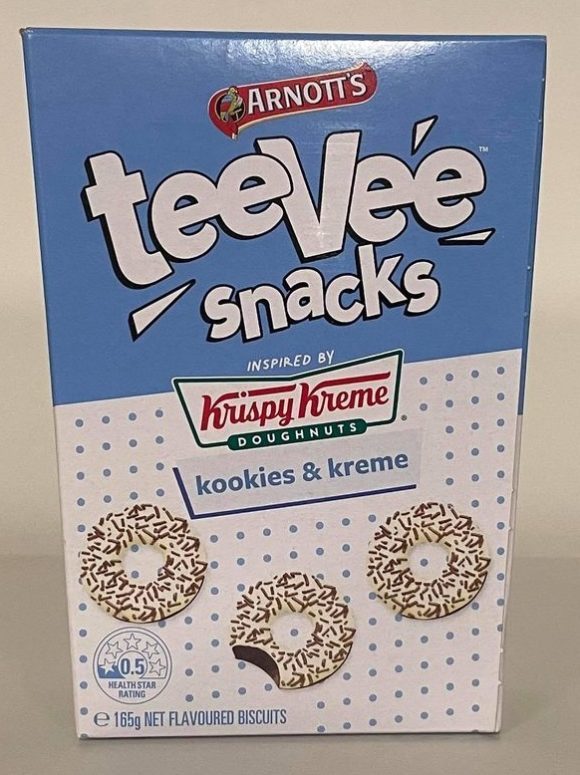 This is a chocolate biscuit covered in white chocolate icing which may include slight vanilla and coconut flavours. There are chocolate sprinkles on top.
Caramel Delight Krispy Kreme teeVee Snacks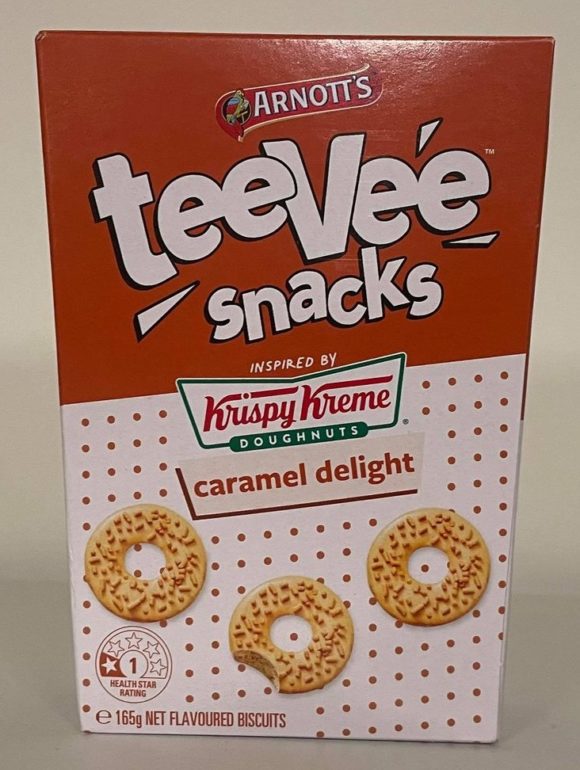 These biscuits are covered in caramel icing and have caramel sprinkles. Some people say there are also toffee elements to it.