Update August 2023 – You may be looking for the new Coles Super Hero Builders.
After the public outcry over the previous years of very plastic collectible toys from Coles supermarkets in Australia, an emphasis on recycled and biodegradable toys and collectables hit both Coles and Woolworths in 2022.
In July 2022, both supermarket chains launched their competing collectibles – Disney Fixems at Woolworths and The Wizarding World of Harry Potter & Fantastic Beasts Magical Builders at Coles.
How Many Coles Magical Builders Are There?
There are 35 different characters in the set across the Harry Potter and Fantastic Beasts franchises.
Coles Magical Builders Checklist 2022
Because supermarkets generally delete everything off their sites after a promotion is over, I like to archive as much as possible on my site so that anyone looking to complete their set later knows what to look for on eBay or Facebook Marketplace in order to complete their collection. Who knows maybe in 10 years' time, long after you've recycled your original set you want to go back and buy these all over again.
#1 Harry Potter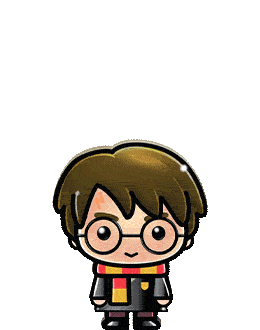 On his eleventh birthday, Harry Potter learns that he has been accepted to Hogwarts School of Witchcraft and Wizardry. Harry and his friends, Ron and Hermione, brave the challenges of school life while facing the increasing threat of the Dark Forces. As Voldemort returns to power, Harry realises that only he can stop the Dark Lord.
#2 Ron Weasley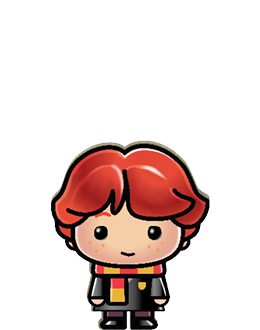 The ginger-haired and humorous Ron Weasley is Harry's first friend at Hogwarts. Throughout their years at school, Ron remains a key ally to Harry and is instrumental in their quest to destroy Lord Voldemort.
#3 Hermione Granger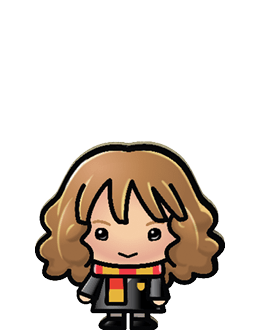 One of Harry's best friends and a fellow Gryffindor, Hermione is a smart and studious pupil. Her quick-thinking and impressive magic skills often aid Harry and Ron in their adventures.
#4 George Weasley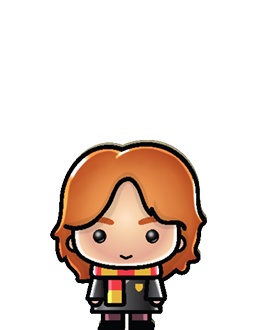 At Hogwarts, twins Fred and George Weasley are Quidditch players for Gryffindor and notorious pranksters. During Harry's sixth year, George and Fred open a successful joke shop called Weasleys' Wizard Wheezes in Diagon Alley. When Dark Forces take control of the wizarding world, the twins fight courageously in the battle of Hogwarts.
#5 Fred Weasley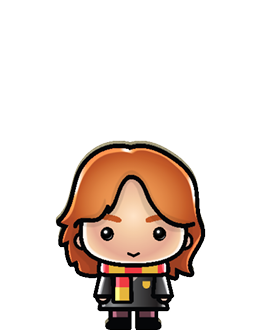 Fred's hair is slightly smaller than his brother's.
#6 Ginny Weasley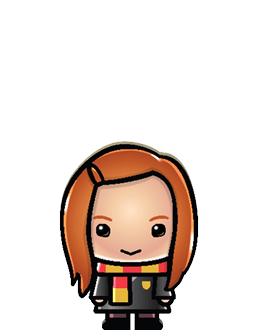 Gryffindor Ginny Weasley spends much of her first year at Hogwarts writing in Tom Riddle's diary and unknowingly doing the Dark Lord's bidding. In her fourth year, Ginny joins Dumbledore's Army and eventually makes her feelings for Harry known – much to Harry's delight and surprise.
#7 Neville Longbottom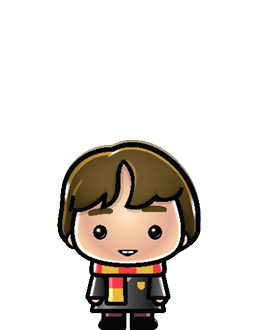 Gryffindor Neville Longbottom is known as a good-natured, but accident-prone boy with an aptitude for Herbology. As the Dark Lord rises to power, Neville bravely joins Dumbledore's Army and ultimately plays an integral role in the destruction of Lord Voldemort.
#8 Draco Malfoy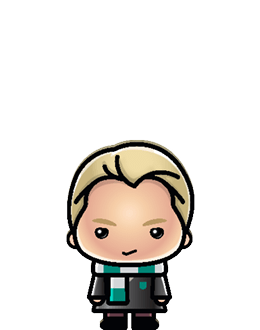 Slytherin Draco Malfoy is Harry's nemesis at Hogwarts. During his sixth year, Lord Voldemort gives Draco a dangerous task that will change Hogwarts forever.
#9 Luna Lovegood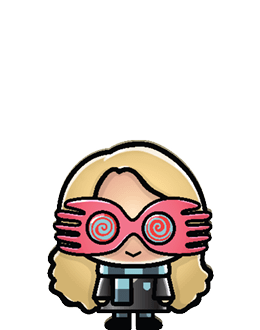 A quirky Ravenclaw student, but loyal to the end, Luna Lovegood and Harry meet during his fifth year at Hogwarts. Daughter to the editor of The Quibbler, Luna's eccentric ideas might not always be accepted by her fellow classmates, but she is often a voice of reason for Harry.
#10 Cedric Diggory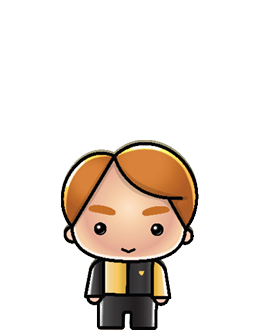 A strikingly-handsome Prefect & Quidditch Seeker, Cedric Diggory appeared to have it all during his time at Hogwarts. Being the "perfect embodiment of the Hufflepuff House," his fairness and generosity were displayed most prominently during the Triwizard Tournament. However, Cedric was tragically murdered after the Third Task by Peter Pettigrew on the orders of Lord Voldemort.
#11 Dean Thomas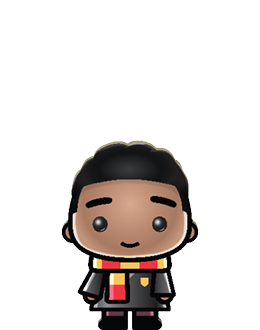 Dean Thomas was a Gryffindor student at Hogwarts. He briefly dated Ginny Weasley, was a member of Dumbledore's Army, and was a Chaser on the Gryffindor Quidditch Team.
#12 Cho Chang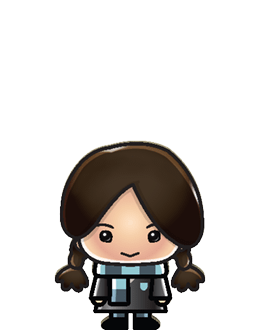 Described as both beautiful and popular, Cho Chang was the Hogwarts heartthrob. During her 5th year, she dated Cedric Diggory before he was murdered by Lord Voldemort, drastically affecting Cho's demeanor. By the next year, she had directed her emotions toward joining Dumbledore's Army to fight against the Dark Lord, and sparked a romantic interest in Harry Potter.
#13 Fleur Delacour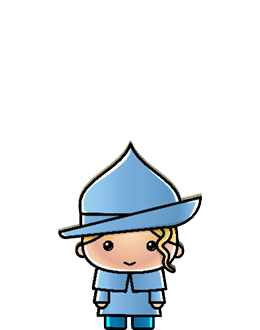 Representing her school, Beauxbatons, Fleur Delacour was one of the four competing students in the 1994-1995 Triwizard Tournament. After she graduated, she started working at Gringotts bank where she met Bill Weasley. The couple bravely fought together in the Battle of Hogwarts in 1998.
#14 Albus Dumbledore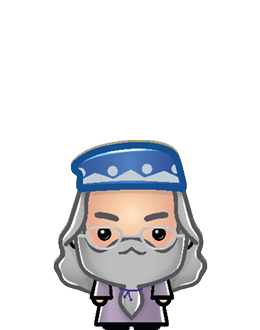 Albus Dumbledore is the aged and wise Headmaster of Hogwarts during Harry's time at the school. Known to be the only wizard of whom the evil Lord Voldemort is frightened, Dumbledore is a source of great comfort to Harry and is crucial in his quest to destroy the Dark Lord.
#15 Minerva McGonagall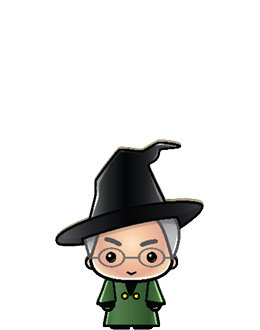 Minerva McGonagall, Deputy Headmistress of Hogwarts and Head of Gryffindor house and teaches Transfiguration. Very strict and clever, Professor McGonagall is a staunch ally of Harry.
#16 Rubeus Hagrid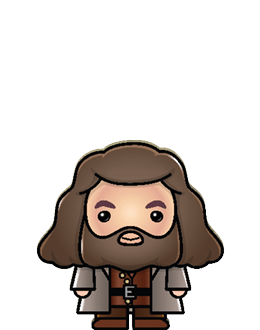 Rubeus Hagrid, the half-giant, is the Keeper of Keys and Grounds at Hogwarts. With a fondness for magical creatures, Hagrid's gentle spirit provides comfort to Harry throughout his years at Hogwarts.
#17 Severus Snape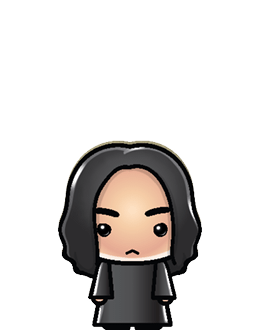 Head of Slytherin house and Potions Master for Harry's first five years at Hogwarts, Severus Snape's loyalty to Dumbledore and the Order of the Phoenix is often questioned by Harry. Only through viewing Snape's memories does Harry learn the truth about his motives.
#18 Sirius Black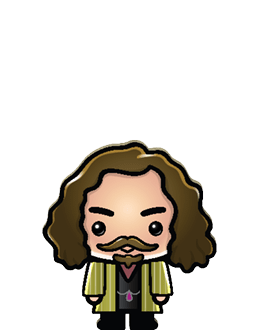 Sirius Black is possibly the most infamous prisoner ever to be held at Azkaban – imprisoned for murdering 13 people in broad daylight. During Harry's third year at Hogwarts, he discovers that Sirius is his godfather and an Animagus. Sirius provides guidance to Harry in both life and death.
#19 Alastor Moody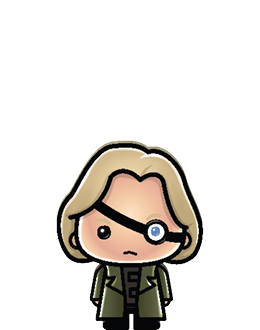 'Mad-Eye Moody' was a very talented and powerful Auror and a key member of the Order of the Phoenix during the First and Second Wizarding Wars. He developed a ruthless reputation and was responsible for the imprisonment of many Dark wizards in Azkaban. His nickname was derived from his magical, electric-blue left eye which could see through just about anything.
#20 Lord Voldemort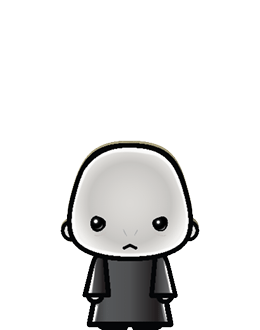 The evil Lord Voldemort is first defeated when he unsuccessfully attempts to kill Harry Potter. During Harry's years at Hogwarts, the Dark Lord becomes progressively stronger and rises to power once more, culminating in the battle of Hogwarts – the ultimate showdown between good and evil.
#21 Bellatrix Lestrange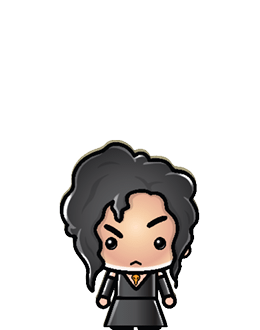 As a tremendously loyal follower of Lord Voldemort, Death Eater Bellatrix Lestrange is responsible for the torture of Neville Longbottom's parents and the death of her own cousin, Sirius Black.
#22 Lucius Malfoy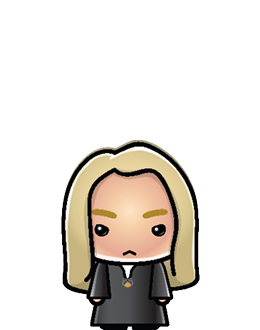 Lucius Malfoy is a Death Eater and the father of Draco Malfoy. After Voldemort returns to power, Lucius hosts him and the Death Eaters while they plot their takeover of the wizarding world.
#23 Hedwig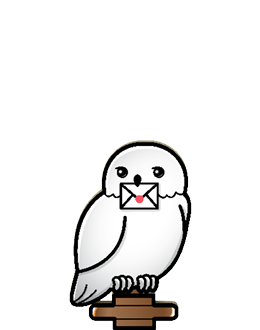 A snowy owl, and Harry's loyal companion. Owls have been helpmates to witches and wizards for many centuries.
#24 Dobby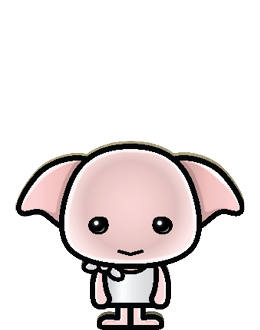 Enslaved by the Malfoy family, Dobby was a house-elf that spent most of his life being treated poorly. However, to repay Dobby for his generous favours, Hogwarts student Harry Potter eventually tricks Dobby's master into freeing him. Kind and loyal, Dobby was a rather progressive house-elf who expected payment for his work.
#25 Crookshanks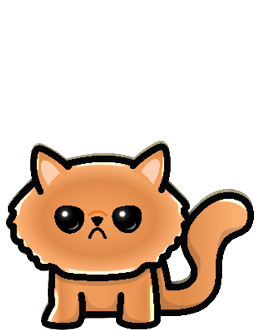 Highly intelligent and misunderstood, Hermione's pet half-kneazle often assists the Trio on their adventures.
#26 Newt Scamander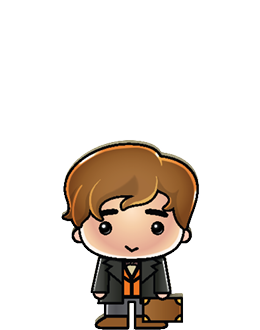 Newt Scamander is a Magizoologist who has been travelling the world to find and document magical creatures, hoping to educate the wizarding world about why they are important and need to be protected.
#27 Fantastic Beasts Dumbledore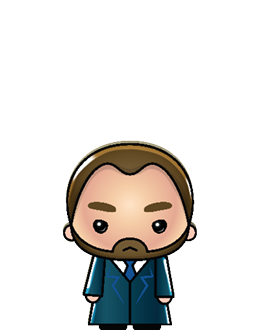 Albus Dumbledore is the Defence Against the Dark Arts professor at Hogwarts School of Witchcraft and Wizardry, where one of his former students was Newt Scamander. Newt has since become a trusted friend and protégé, though the always shrewd Dumbledore has no compunction about using Newt for a noble purpose.
#28 Queenie Goldstein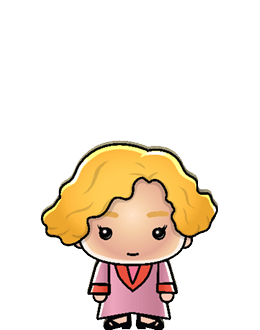 Queenie Goldstein is Tina's vivacious and slightly quirky younger sister, who is undeniably beautiful, but there is much more to her than meets the eye. Queenie works a menial desk job at MACUSA in the same department as Tina, but she doesn't have her sister's driving ambition to be an Auror.
#29 Niffler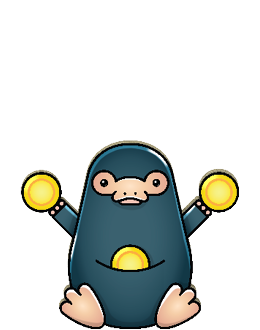 Newt's beloved mischievous little Niffler. Though gentle and affectionate, Nifflers have a destructive nature when they get a glimpse of something shiny that they must collect. To quote Newt, hide the teaspoons (whenever Teddy's around)!
#30 Quidditch Harry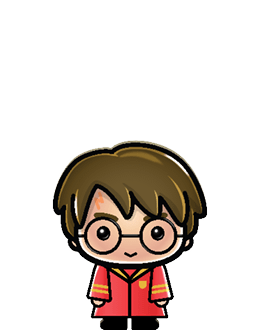 #31 Quidditch Draco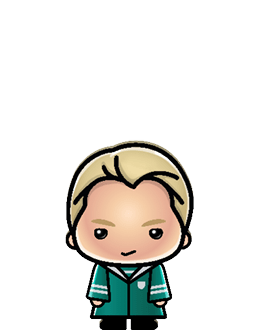 Draco Malfoy becomes the Slytherin Quidditch team's Seeker during his second year at Hogwarts
#32 Christmas Harry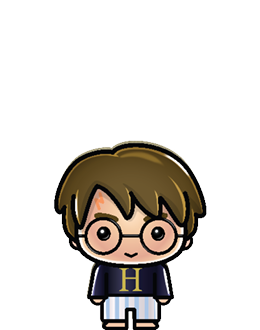 During his first Christmas at Hogwarts, Harry is gifted a "Weasley jumper," a homemade jumper made with the wearers' first initial on the front, by Mrs. Weasley.
#33 Christmas Ron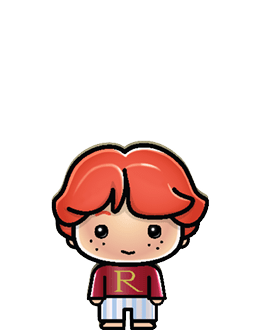 During his first Christmas at Hogwarts, Ron is gifted a homemade jumper made with the wearers' first initial on the front, by his mum, Mrs. Weasley.
#34 Yule Ball Hermione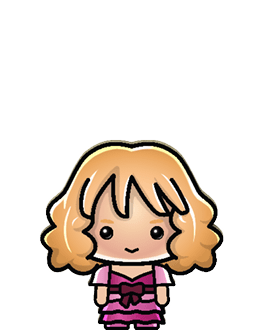 The Yule Ball is an age-old tradition in the wizarding world, held for the first time in centuries during Hermione's fourth year at Hogwarts. In celebration of the Triwizard Tournament and the Christmas holiday, the students gather at an extravagant reception full of music, food and dancing. Hermione dons an iconic Yule Ball look of a pink ruffled gown.
#35 Yule Ball Ron (Coles Express Exclusive)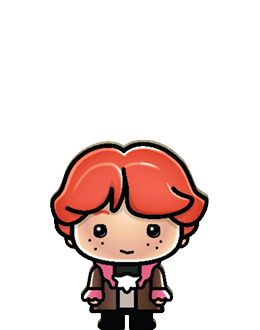 The Yule Ball is an age-old tradition in the wizarding world, held for the first time in centuries during Ron's fourth year at Hogwarts. In celebration of the Triwizard Tournament and the Christmas holiday, the students gather at an extravagant reception full of music, food and — to Ron's dismay — dancing.  Ron wore a now infamous traditional Yule Ball look: hand-me-down dress robes with pink lace trim that probably looked better on his Great Aunt Tessie.
How to get Yule Ball Ron Magical Builder at Coles Express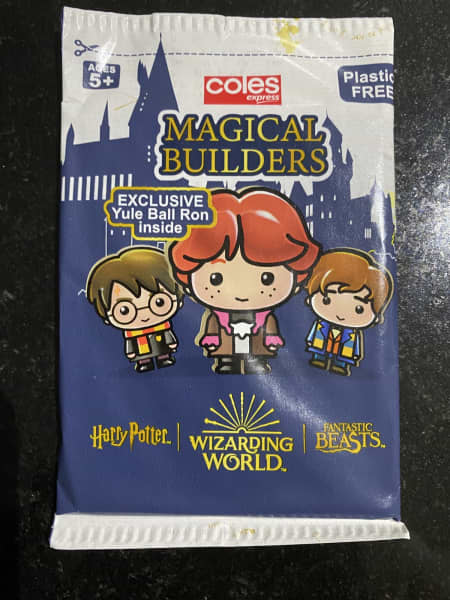 The Yule Ball Ron character can only be obtained at Coles Express and it comes in slightly different packaging so that you know you are being handed the right one.
The Coles Express Exclusive can be redeemed when a customer spends $30 and purchases a Coles Express Banana Bread at Coles Express in one transaction. A limit of one bonus Yule Ball Ron per customer, per transaction, per day applies.
Coles Magical Builders Collector Case
RRP: $ 9 .75
This collector case can house all the characters and also acts as a visual checklist for what you are missing. It has a picture of each Coles Magical Builders Harry Potter or Fantastic Beasts character behind where you place your toy. This is a great way for your kids to visually know which characters they are missing so that they can look out for them or trade for them.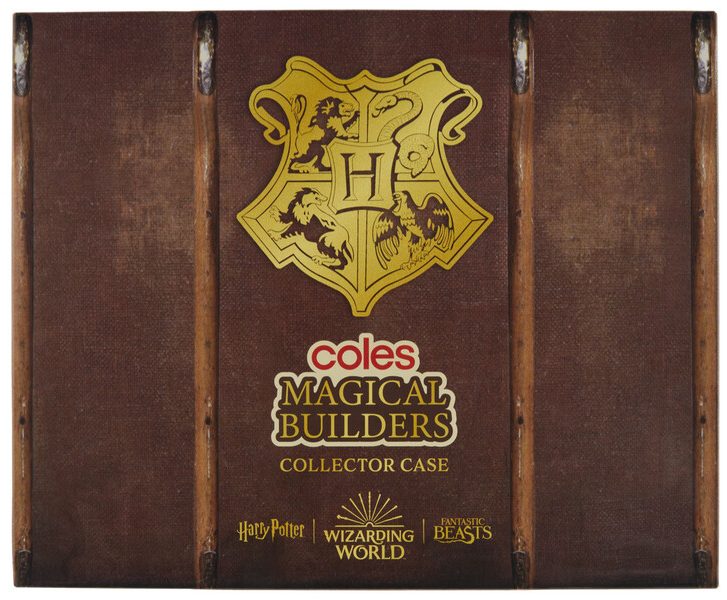 Just like Newt Scamander, collect and add all your Magical Builders characters into this Wizarding World Collector Case designed specifically to house all your favourite Harry Potter and Fantastic Beasts collectables. Collect them all! No Assembly Required. Magical Builders not included.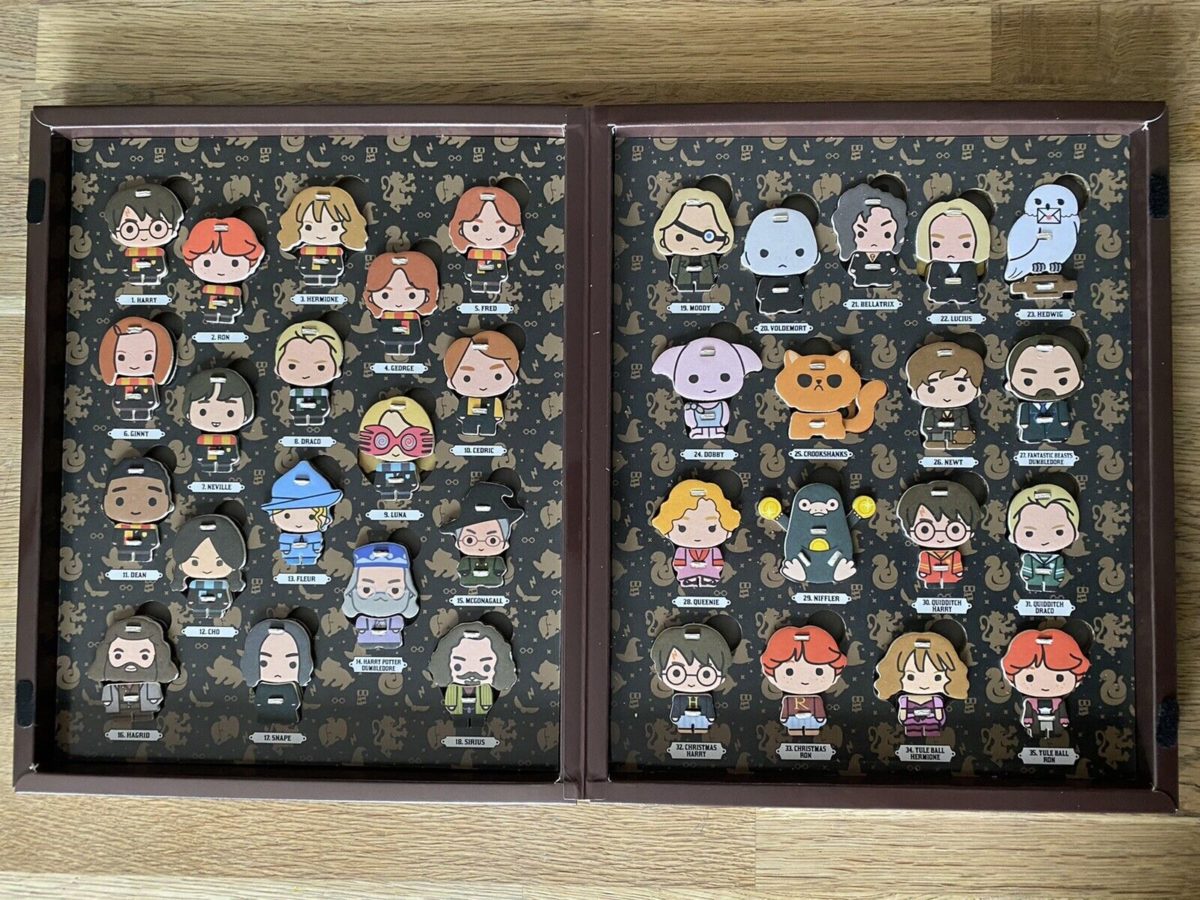 Coles Magical Builders Hogwarts Platform 9 3/4
RRP: $ 9 .75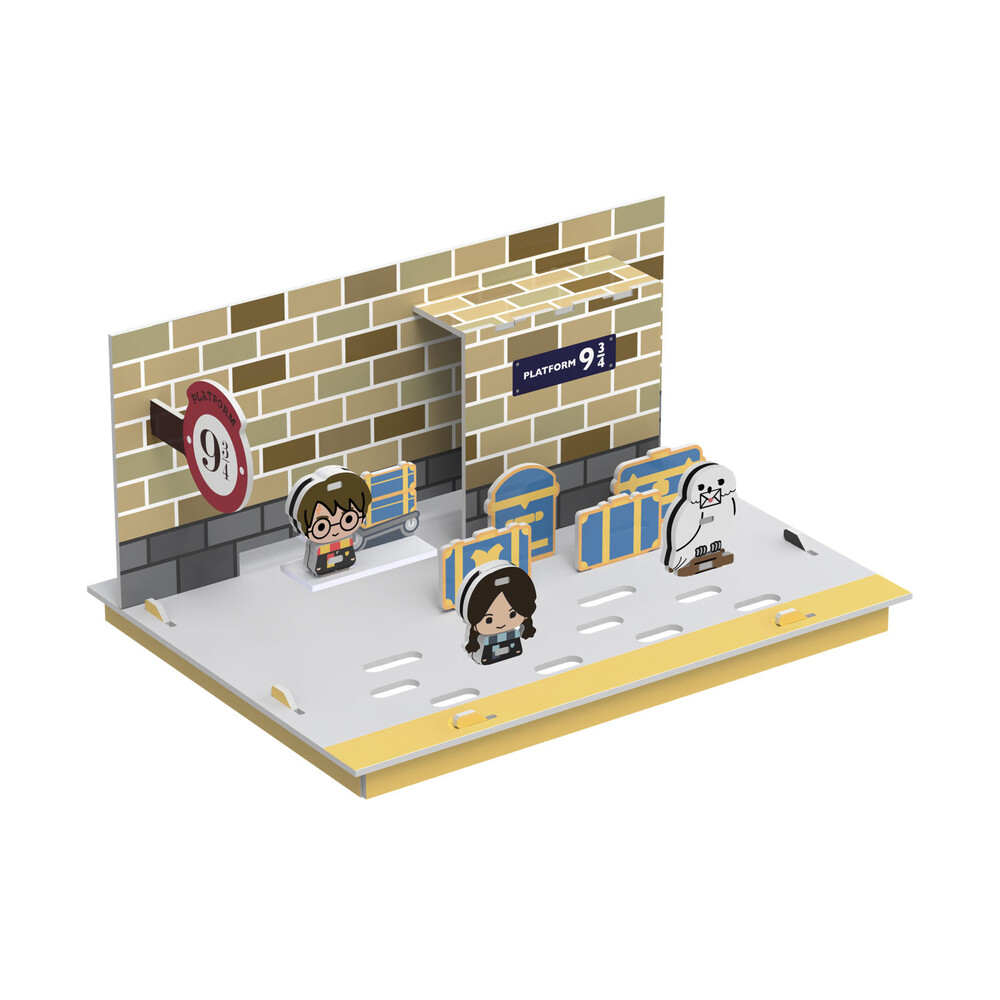 Dear Witches and Wizards, after you've completed your school supplies list at Diagon Alley- all your school supplies are now loaded onto the trolley. Slide your Hogwarts students through the wall between Platforms 9 and 10. Collect all the Magical Builders and place them in the sliding tool and race to the Hogwarts Express before the train leaves. Don't forget to take your Owl! Build your own Platform 9 3/4! This fun kit includes all you need to build your own Platform 9 3/4 and make sure Harry, Ron, Hermione and all their friends get onboard Hogwarts Express to return to school for another year.
Coles Magical Builders Quidditch Pitch
RRP: $ 9 .75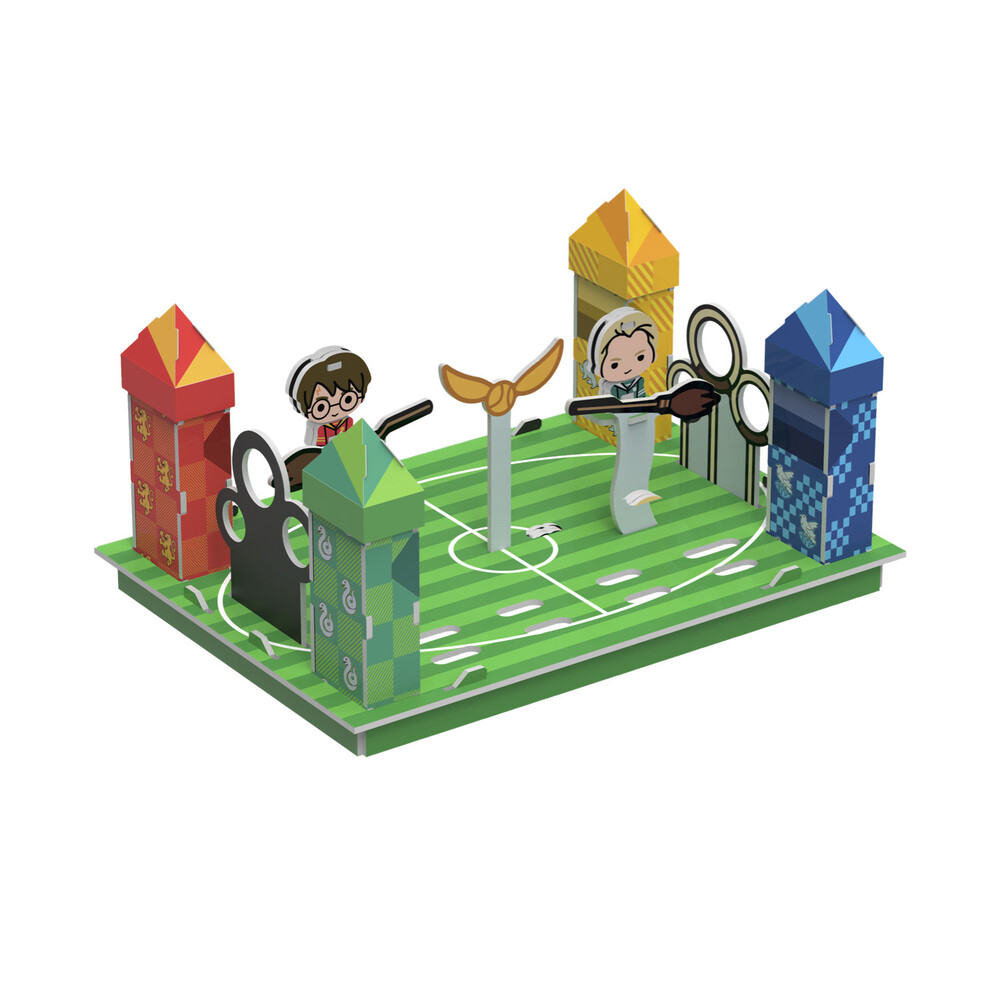 Welcome to Hogwarts Quidditch Season! Today's game, Slytherin versus Gryffindor. Once the quaffle is released by Quidditch Instructor, Madame Hooch – the game begins! Seekers Draco Malfoy of Slytherin and Harry Potter of Gryffindor battle it out to catch the Golden Snitch to receive 150 points for their house. You decide who wins! Grab your broomsticks and play along with your friends and family and add your Magical Builders to the spectator stands. Build your own Quidditch Pitch! This fun kit includes all you need to build your own Quidditch Pitch and help your Magical Builders catch the Golden Snitch.
Coles Magical Builders Hogwarts Castle
RRP: $ 9 .75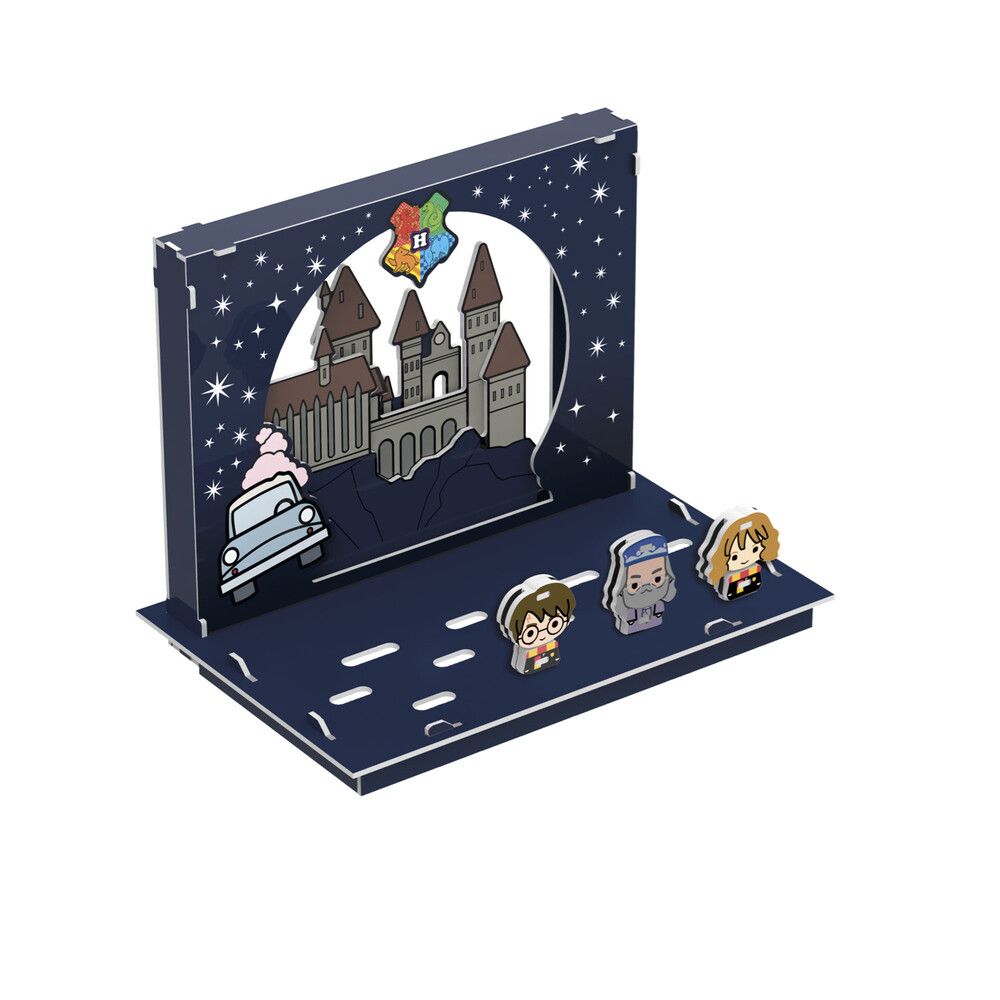 Dear Witches and Wizards – we are pleased to inform you that you have been accepted to Hogwarts School of Witchcraft and Wizardry. Hogwarts is regarded as one of the finest Wizarding schools in the world. Once the lights go out in the Great Hall, using the Lumos spell or a torch, light up the back of the castle to explore the dungeons, corridors or astronomy tower after hours. Add your Magical Builders and create your very own Hogwarts full of Witches and Wizards and play with your friends and family. Build your own Hogwarts Castle! This fun kit includes all you need to build your own Hogwarts Castle and make sure Harry, Ron, Hermione and all their friends return safely to school for another year.
Coles Magical Builders Hogwarts Express
RRP: $ 15 .00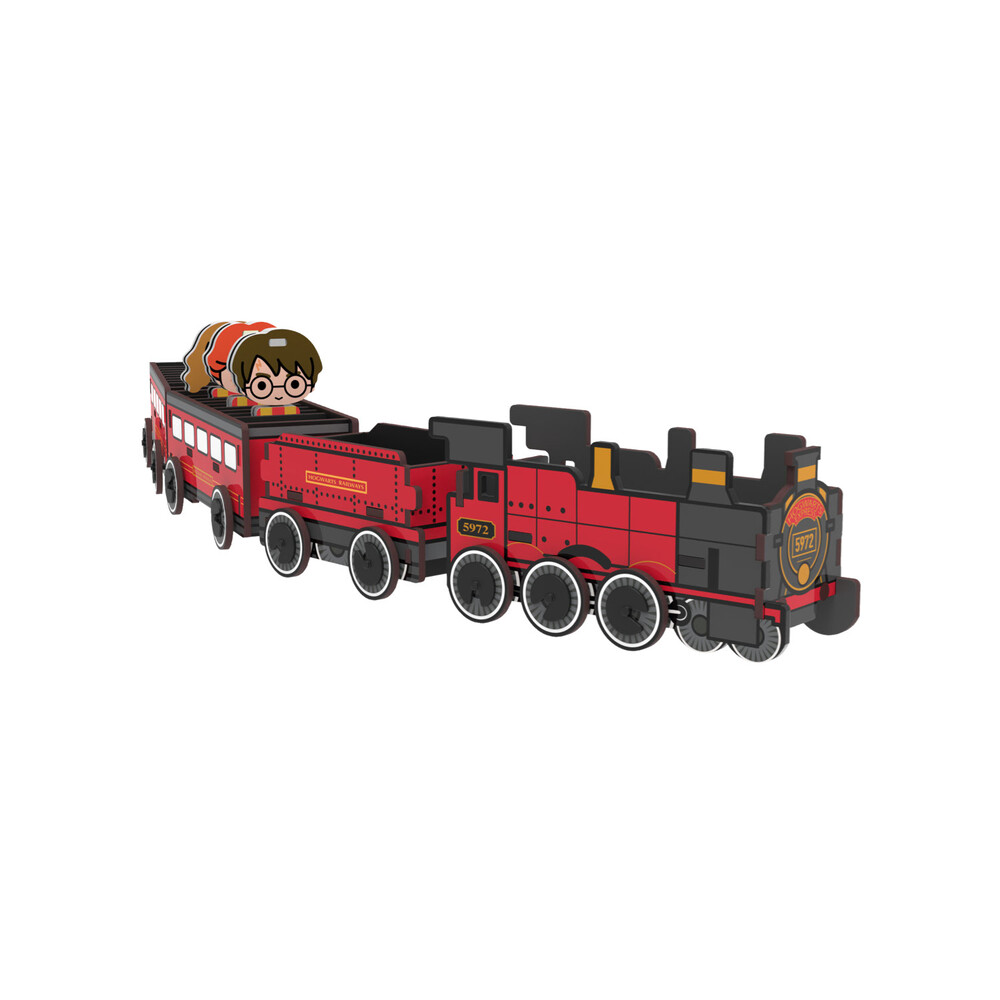 How to get Bonus Coles Magical Builders: Tips & Hacks
Like any promotion for bonus toys at Coles or Woolworths, this Harry Potter and Fantastic Beasts set is no different. You can get one free with every $30 spent in store, then you take your receipt to the staff member at the self-checkout or ask the person at the regular checkout if they are serving you there. But as usual, there are participating brands that give you an extra one if you buy one of their products.
It's important to remember that you need to be spending $30 as well as buying a participating brand to qualify. So you cannot just buy one Colgate Toothbrush on its own in order to get your Harry Potter toy.
You only get 1 bonus pack per brand per transaction. If you are buying a few items from Arnott's for example, to maximise your bonuses, try and split your shop into multiple $30+ transactions each with 1 of Arnott's products separately.
Coles Express does not give bonuses for buying from these brands, it's for the regular supermarket only, however, fuel purchases contribute towards these and given the cost of fuel these days, you'll probably always get 2-3 per tank!
Shopping at Coles Online makes it very easy to collect these, they have a special link here that allows you to shop all participating brands and products. This is very convenient if you want to try and grab something from each brand you like before you do the rest of your regular shopping. However, there's a maximum of 20 can be collected per transaction online. There is no limit for them in-store, so theoretically, you could buy 1 product from all 36 brands, then you also receive 1 for every $30 you spent in order to do this, plus 1 for every $30 spent on other products in general, meaning you're really only limited by the balance of your bank account.
List of Participating Brands
Here is a list of participating brands to get your bonus: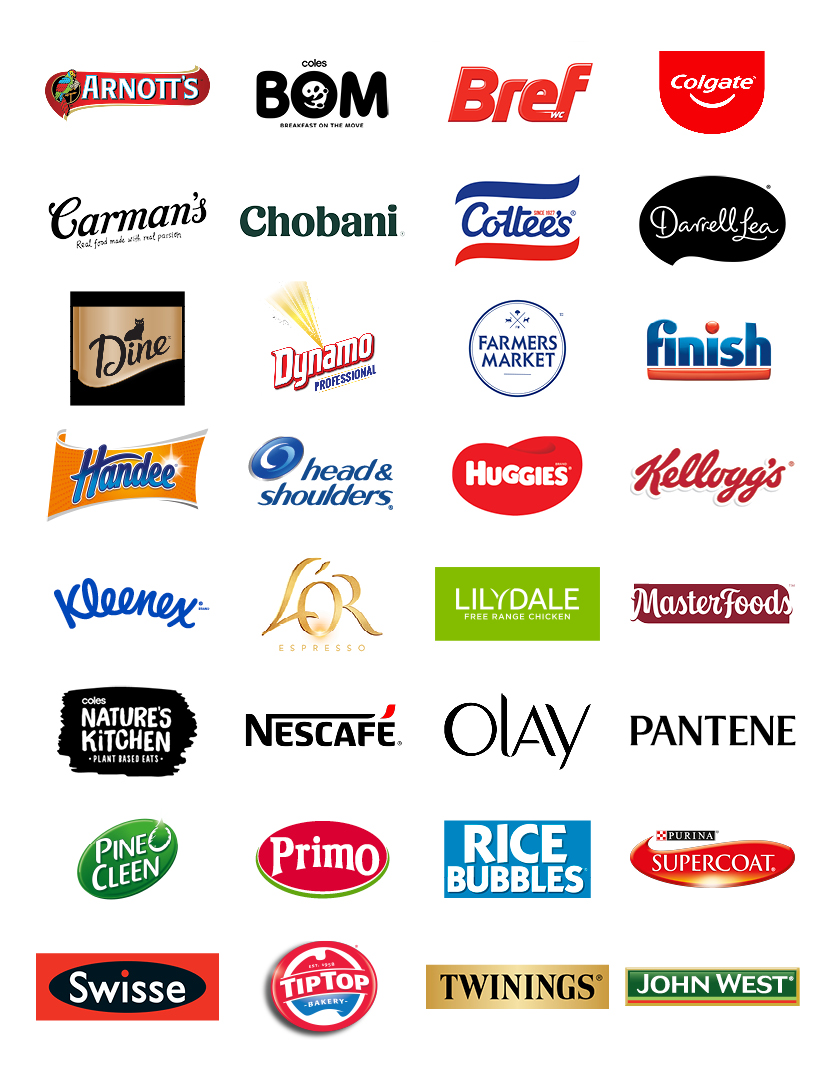 Arnotts
BOM (Breakfast on the Move by Coles)
Bref
Colgate
Carman's
Chobani
Cottee's
Darrel Lea
Dine
Dynamo
Farmers Market
Finish
Handee
Head & Shoulders
Huggies
Kellogg's
Kleenex
L'OR Espresso
Lilydale Free Range Chicken
Master Foods
Nature's Kitchen (Coles Plant Based Eats)
Nescafe
Olay
Pantene
Pine O Cleen
Primo
Rice Bubbles
Purina Supercoat
Swisse
Tip Top Bakery
Twinings
John West
When Does Coles Magical Builders End?
This is an 8-week promotion running from 6 July 2022 until 30th August 2022 or while stocks last.
Who is the Rarest Character?
Most would consider the Yule Ball Ron to be the rarest in that you cannot get him in a regular packet, but from a Coles Express Service Station.
What to Do With Extra Builders?
If you have too many doubles that you no longer want, you can simply put them into your recycling bin (preferably in an envelope). You can also repurpose them into custom earrings, custom keychains or used in other arts and crafts.