Living with my parents, I built up a pretty decent nerd/man cave full of retro video game consoles, action figures and other gaming memorabilia in a massive study that also featured computer desks and display cabinets.
Over the years, this room transformed into storage space and ran out of room for entertaining. I'm currently waiting for my new house to be built so when that's ready I'll be moving all of this to the new place.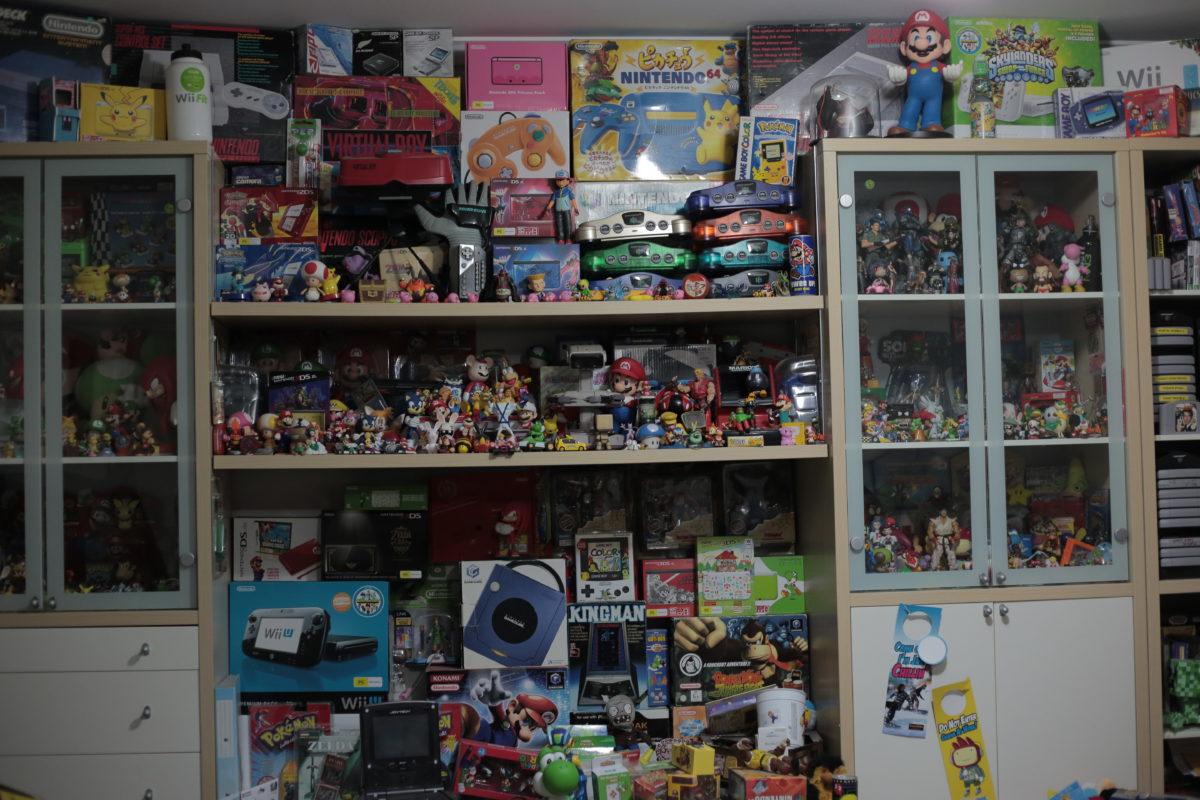 Our new home does not feature a separate study area like my parents house does, but I'm keeping the display cabinets and some of the shelving. The new display will be visible in our second lounge which is not covered by a door so I'll have to come up with a neater way to display it all.
I'll have to ensure I put a TV there as well when I moved. I used to have a big CRT TV there for playing old games but it's was in another room at the time of this photo.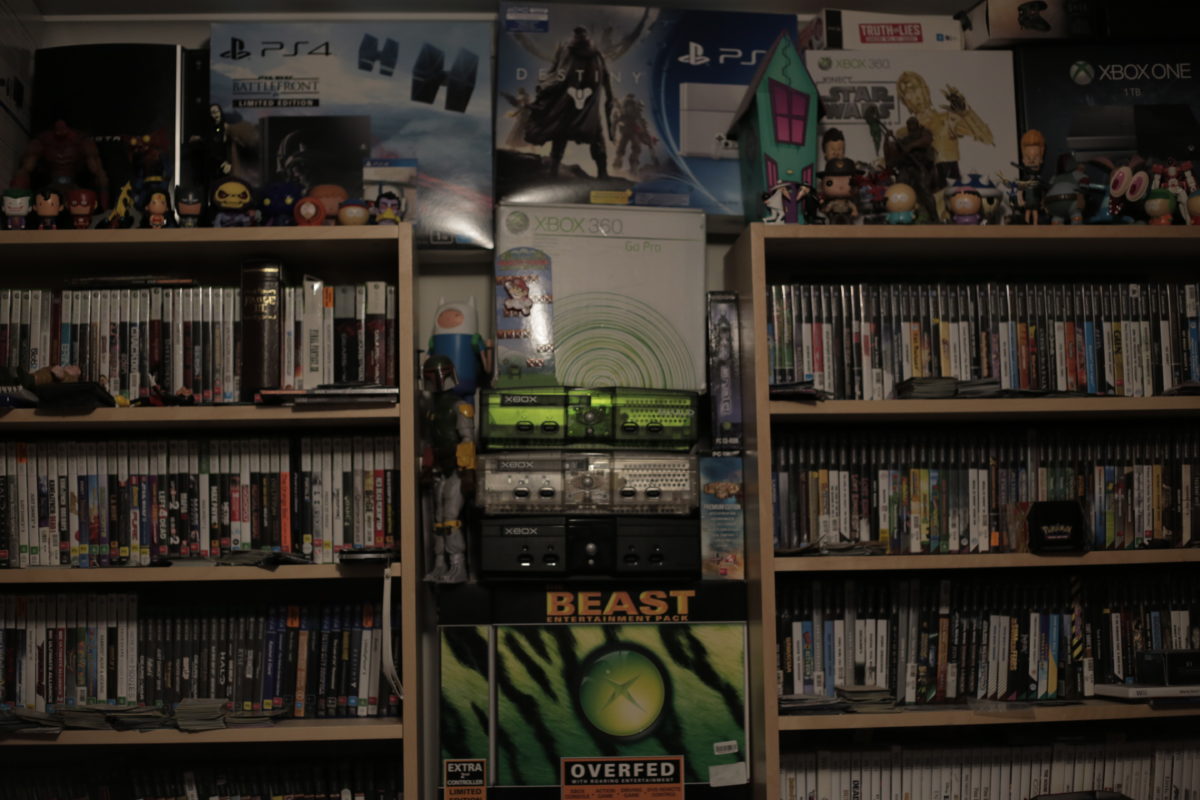 I'll also need to find some new cabinets with doors on them so I can keep my video games on shelves without them being visible throughout the house.