I recently saw a huge range of cute Marvel merchandise for the home at two Miniso stores in Melbourne Australia. Miniso is a Japanese brand that offers low-cost homewares and gifts and seems to have the same kind of products you might find at a Daiso store.
Currently, their stores have been almost completely taken over by Marvel merchandise.
Here is a collection of photos I snapped to send my friend. I apologise for the quality of the photos, I wasn't planning on publishing these. These photos were taken at Miniso Melbourne Central and DFO South Wharf.
Marvel Soap Holders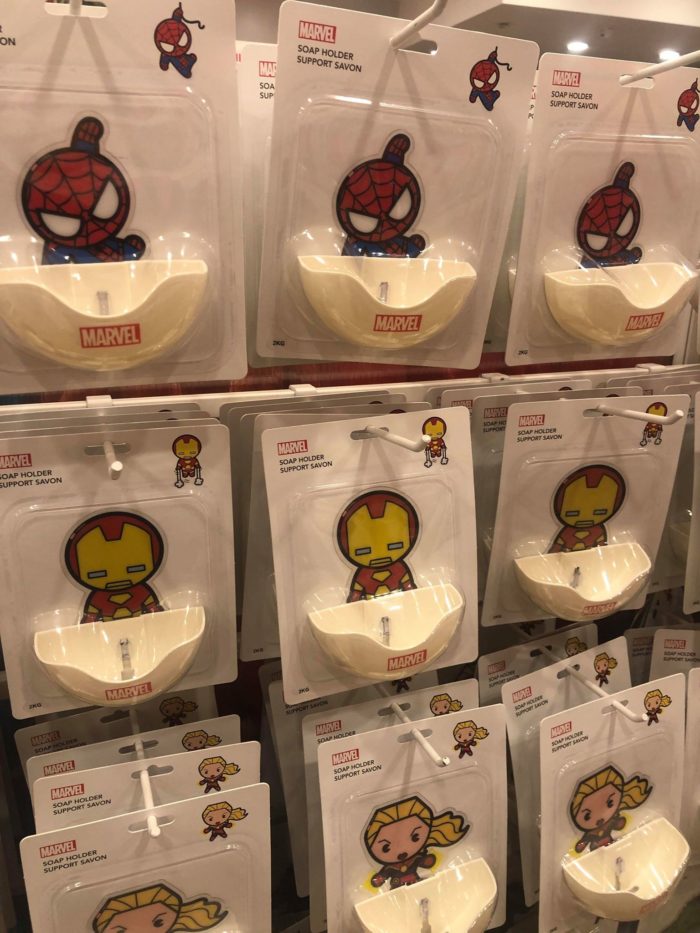 Above shows soap holders for your shower featuring a choice of Spiderman, Ironman or Captain Marvel. I assume these suction cup to your shower and are a trick to make kids want to wash themselves.
Marvel Scent Diffusers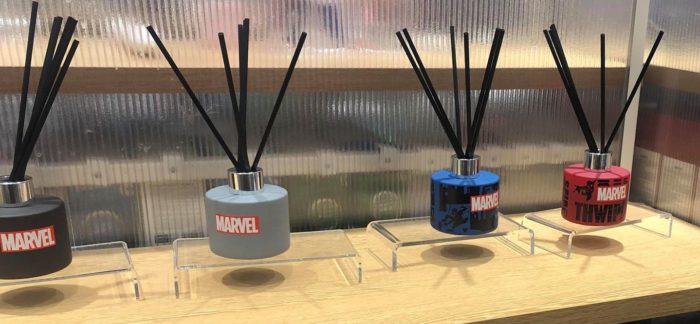 There were several different coloured scent diffusers as well as some clear ones. Each is probably a different scent but I didn't really think to check at the time.
Marvel Powder Puff and Lint Rollers (Hair and Dust Removers)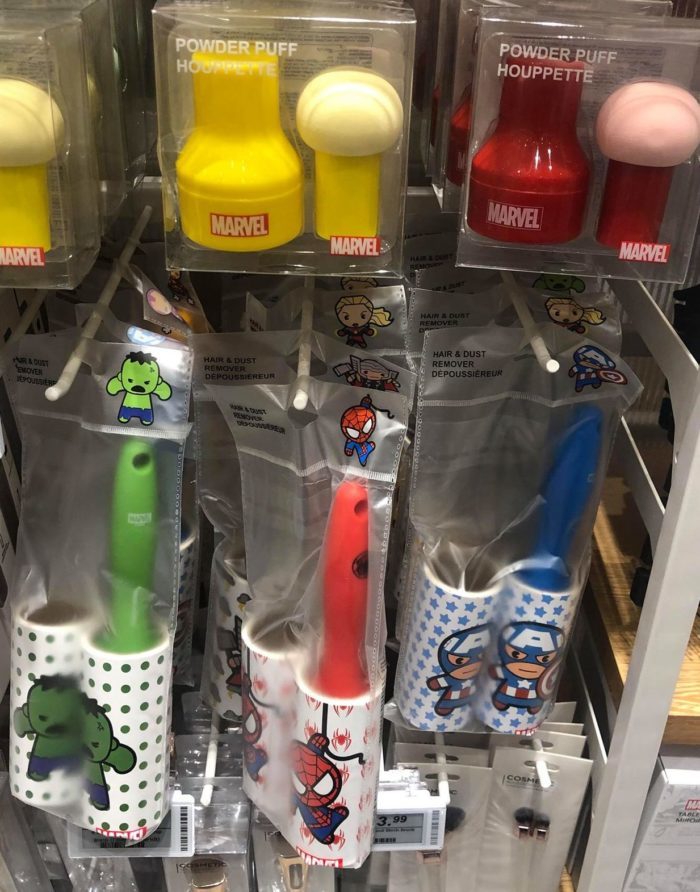 The Marvel Powder Puffs don't seem to have any particular theming to them, just matching the primary and secondary colours of the other products with a Marvel logo on them.
The Marvel Hair and Dust Removers each come with characters including Hulk, Spider-Man, Captain Marvel, Thor, Iron Man and Captain America on them. Each comes with the roller with one lint remover roll attached, plus a spare.
Marvel Hook Sets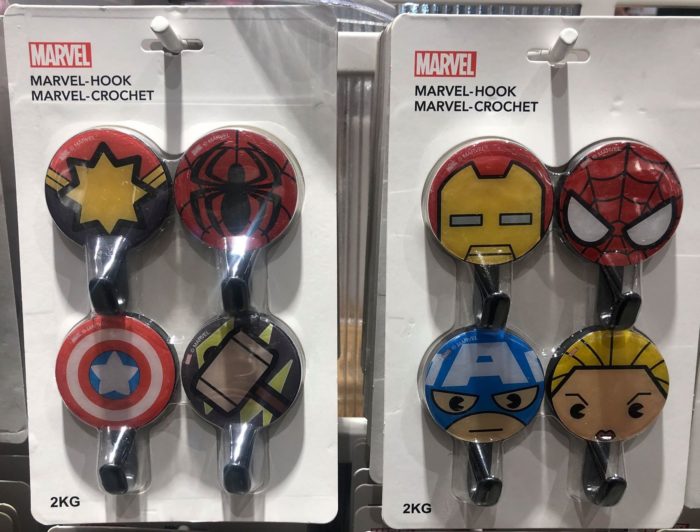 Each of these hooks can hold 2KG of weight and features the logo or face of Spider-Man, Iron Man, Captain Marvel, Captain America or Thor. There may have been additional characters I didn't take photos of.
Marvel Cutlery Sets – Spider-Man and Iron Man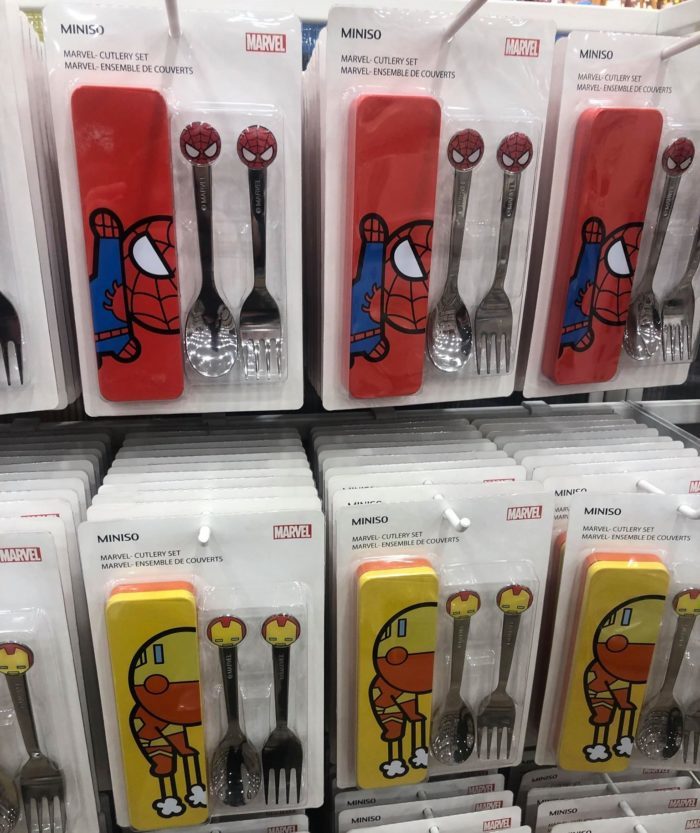 These knife and spoon sets remind me of Japanese chopstick sets with other characters on them I've seen for other franchises. I'm not sure how practical these are, but might be good if you like to take your lunch to work and don't want to use the communal cutlery.
Marvel Cotton Swabs and Cotton Pads
I'm not sure if there's anything special about these other than the packaging. The sticks on the cotton swabs are various colours.
More Mavel X Miniso Stuff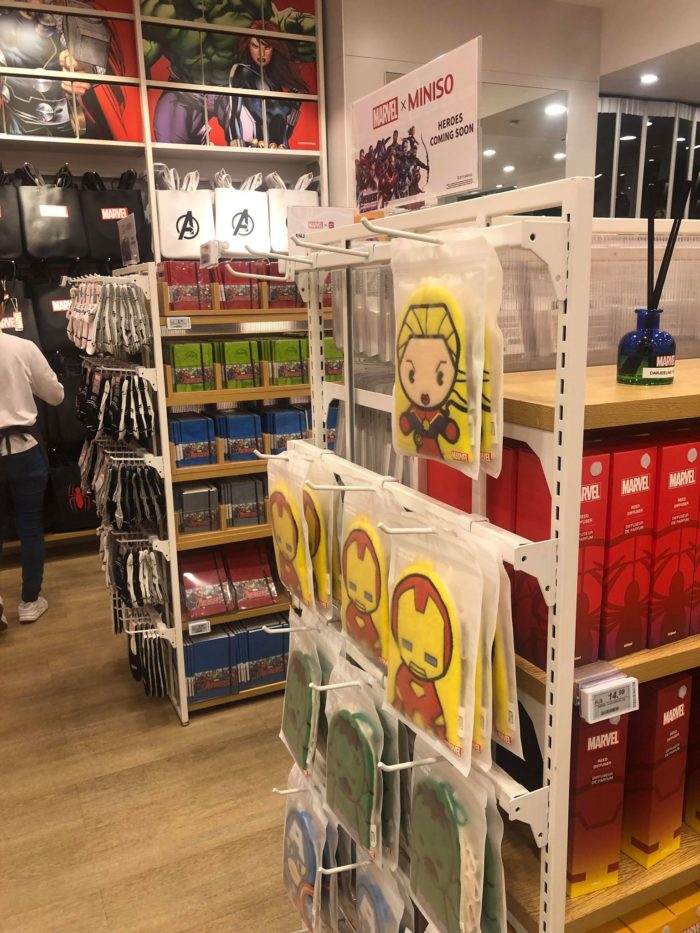 I'm not sure what the rest of this is, but there were also gift bags, pillows and other household items on display.
I imagine these will only last a few months at most, so get in quick if you want some Marvel stuff for your home.