There are many types of living spaces you can have attached to the outside of your house. Whilst these are all relatively similar in function, there are slightly different names given depending on their attributes. Here's a handy guide to help you tell the difference!
What is a Patio?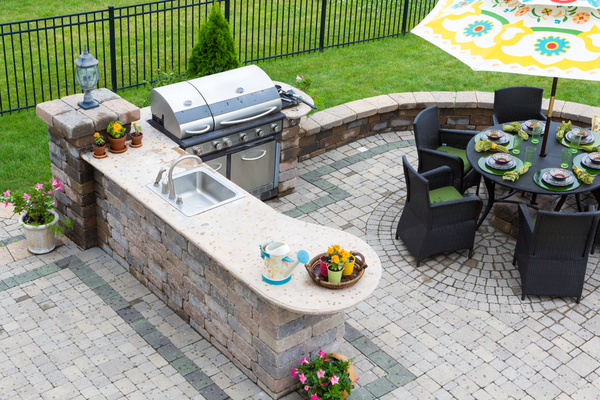 A patio is perfect for enjoying the summer weather. It is like a little courtyard area with concrete or gravel rather than wood and it should also be flat on the ground. Patios do not require walls around them but might share a wall with the side of your house. A patio does not usually have a roof. The word "Patio" is Spanish for "Playground" but it is more typically a space for adults for casual dining, entertaining or relaxing outdoors.
Historically, these were enclosed outdoor areas within the centre of the house, but in modern Australia, they are outdoors as we do not design our houses this way.
What is a Deck?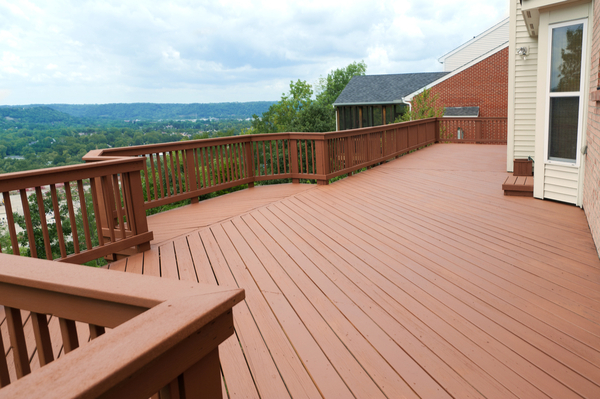 A deck is a raised platform with a railing and is usually made out of wood. It can be slightly above ground level or up higher. Decks are usually designed to give you a good view of something. They are made from treated wood that is resistant to pests, rot and termites. You may choose to add decking above existing concrete areas outside your home.
What is a Verandah?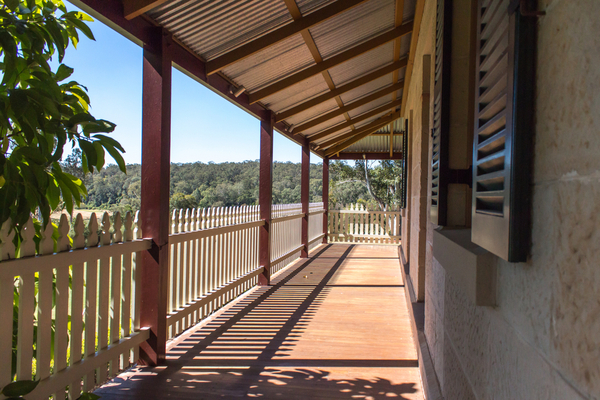 A verandah is raised off the ground and has a roof to it and wraps all or most of the house. It is typically made of the same materials as the rest of the house. When you think about verandahs in Australia, you would picture an old wooden house in the outback with a tin roof over a wooden verandah wrapping the house. Like the one in the old McCain "The rains are here" commercial.
What is a Porch?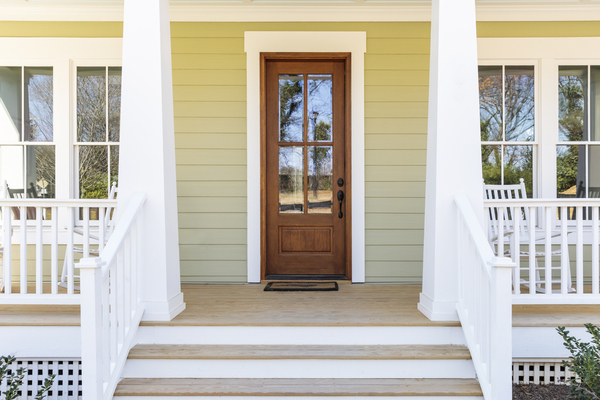 A porch is quite similar to a Verandah but only at the front. It will be relatively low to the ground but may have a few steps. You can put a chair or two out the front and watch your kids play in the yard. It's also enclosed with a roof to add some shade to the house and windows. Rails are also there for safety. They are usually wooden.
What is an Alfresco?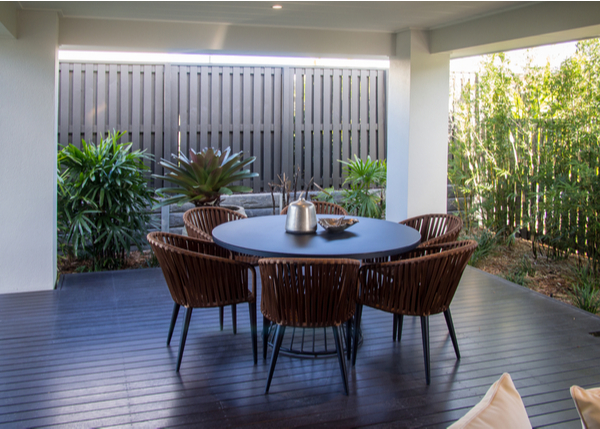 Unlike the other outdoor entertaining options described, the alfresco shares its roof with the house. It is usually part of the original design of the house and part of the original build. It would be difficult to add an alfresco to an already built house, you would need to restructure the roof and match the roofing materials.
What is a Pergola?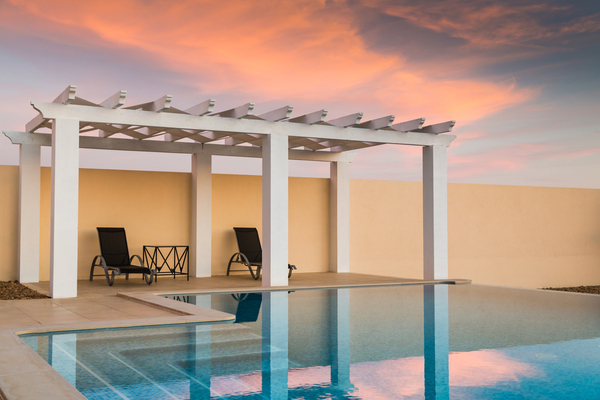 A pergola is generally made out of metal and may be attached to the house or totally detached. It includes a roof covering and provides shade and shelter. Detached pergolas can be made in a range of shapes and sizes including square, rectangular, hexagonal, octagonal or circular.
Historically, the original use of this word comes from Italy and their pergolas were originally freestanding and ornamental, giving something for climbing plants to cling to. Like the one pictured, the roof of the pergola might only be rafters of lattices and may not block the rain.
What is a Terrace?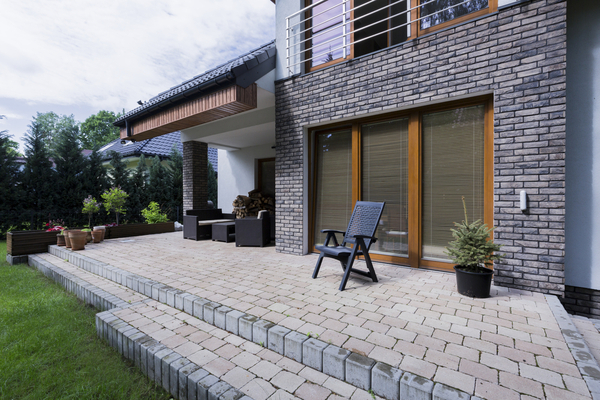 A terrace is an open flat area that can be accessed from multiple directions. It is close to the ground and close to the building. They are typically paved and do not have railing or roof cover.
What is a Balcony?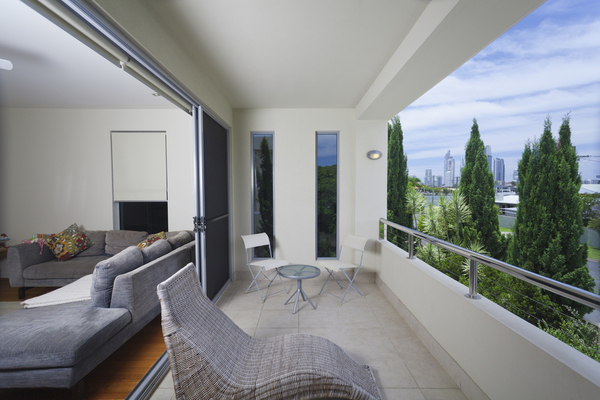 A balcony is not at ground level. It is an open platform and may have a roof. It always has rails. They are typically on apartment buildings in lieu of a yard. Many McMansions in Australia will have a balcony on the top floor coming out of the master bedroom.