I typically try and avoid reviewing ghost kitchens (or dark kitchens), which are kitchens within established restaurants, that have agreements with other franchises to sell their products too. But given that MrBeast Burger is a pretty big name, I thought it would be worth checking out.
When ordering, I checked to see if Kayla wanted anything, but she wasn't hungry. She noticed the absence of a menu item named after Chris from MrBeast, which we thought was kind of sad (Chris has recently come out as transgender). I don't know if they previously had one or not and I believe this restaurant concept is not really affiliated with the real MrBeast and his team anymore.
Upon further investigation, when checking out the website – mrbeastburger.com I saw that there is a Chris burger and that it contains bacon. When viewing the list of MrBeast Burger Australian locations (I'll share this at the end of the article) I saw that my local store was Halal, so that's the real reason why there was no Chris Style burger,
MrBeast Burger Wyndhamvale Review
I've noticed that MrBeast Burger, as well as MrBeast Chocolate, has now hit Australia. I never really expected to see them here for some reason, but here we are with one in Wyndhamvale, Victoria of all places, the next suburb over from me and within my Uber Eats delivery zone.
I have to say, I was impressed with the packaging. I guess if you're putting MrBeast's name on something, you've gotta make it look like a MrBeast product. Overall I was quite impressed, especially given this location had an Uber Eats average rating of 3.5/5. I liked it and would try it again.
My only issue is that I was dumb with how I ordered it, it would have been slightly cheaper to buy a meal and would have also included a can of Coke. So remember that if you want to buy a burger and chips, just get a meal.
Beast Style Burger Review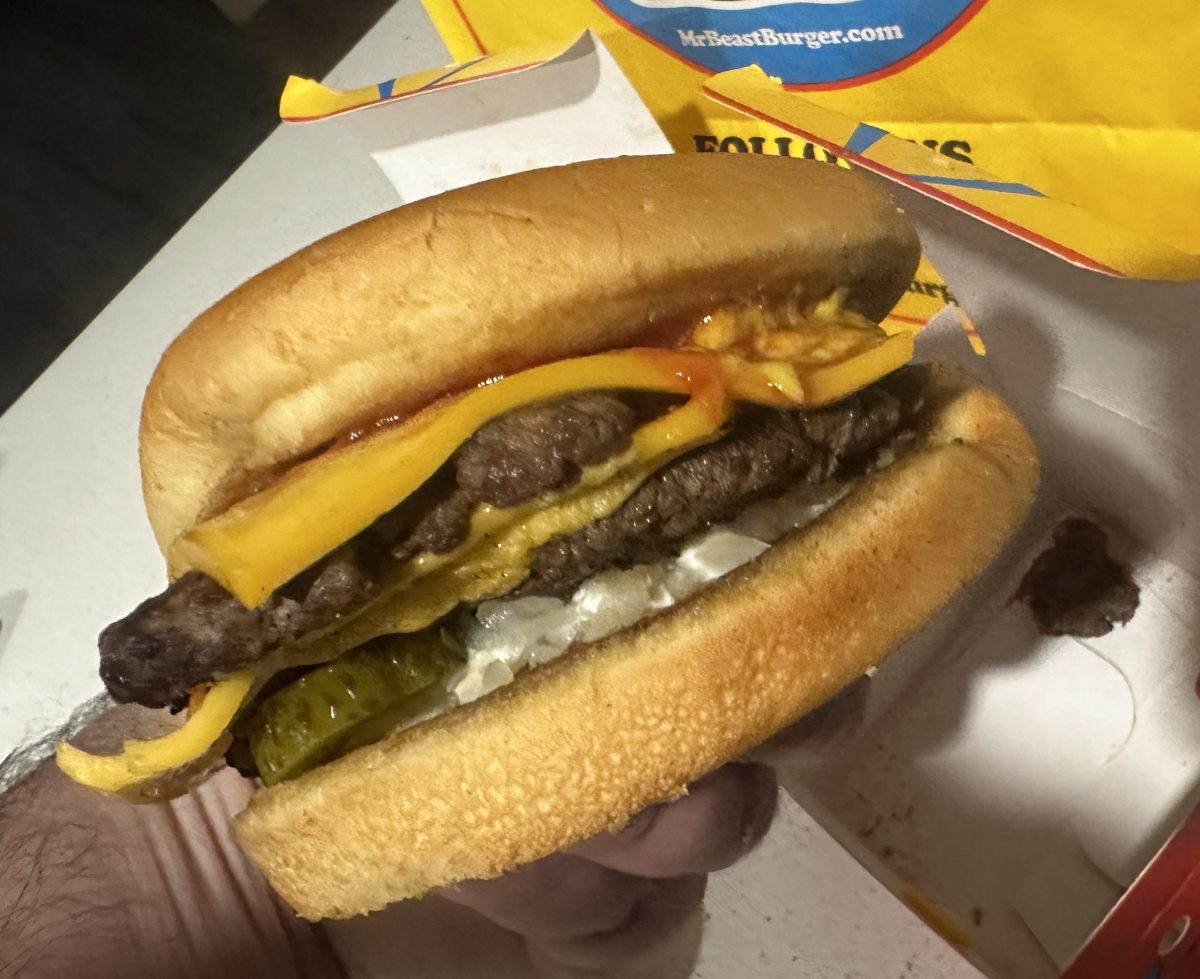 First of all, I love smashed beef patties, so I was very keen to try the MrBeast Beast-style burger above any of the others on the menu. The first thing I noticed was that when I first picked up the burger, I couldn't see the 2nd patty, which had me concerned, but I turned it around and then I could see it.
The buns were surprisingly soft, which is was a good thing. It means they weren't stale, which is something you might expect from a ghost kitchen restaurant, where this food might not be the main thing sold. The texture of all the ingredients seemed to work really well. I don't normally think about the texture of a burger, but today I did, I guess it was because of the softness of the buns.
The ingredients all seemed very fresh and of good quality. The ratio of the ketchup and mustard was great. The mayonnaise was with the pickles and went well together. The American cheese was also really good. I was quite impressed and would definitely order it again.
MrBeast Burger Signature Crinkle Fries Review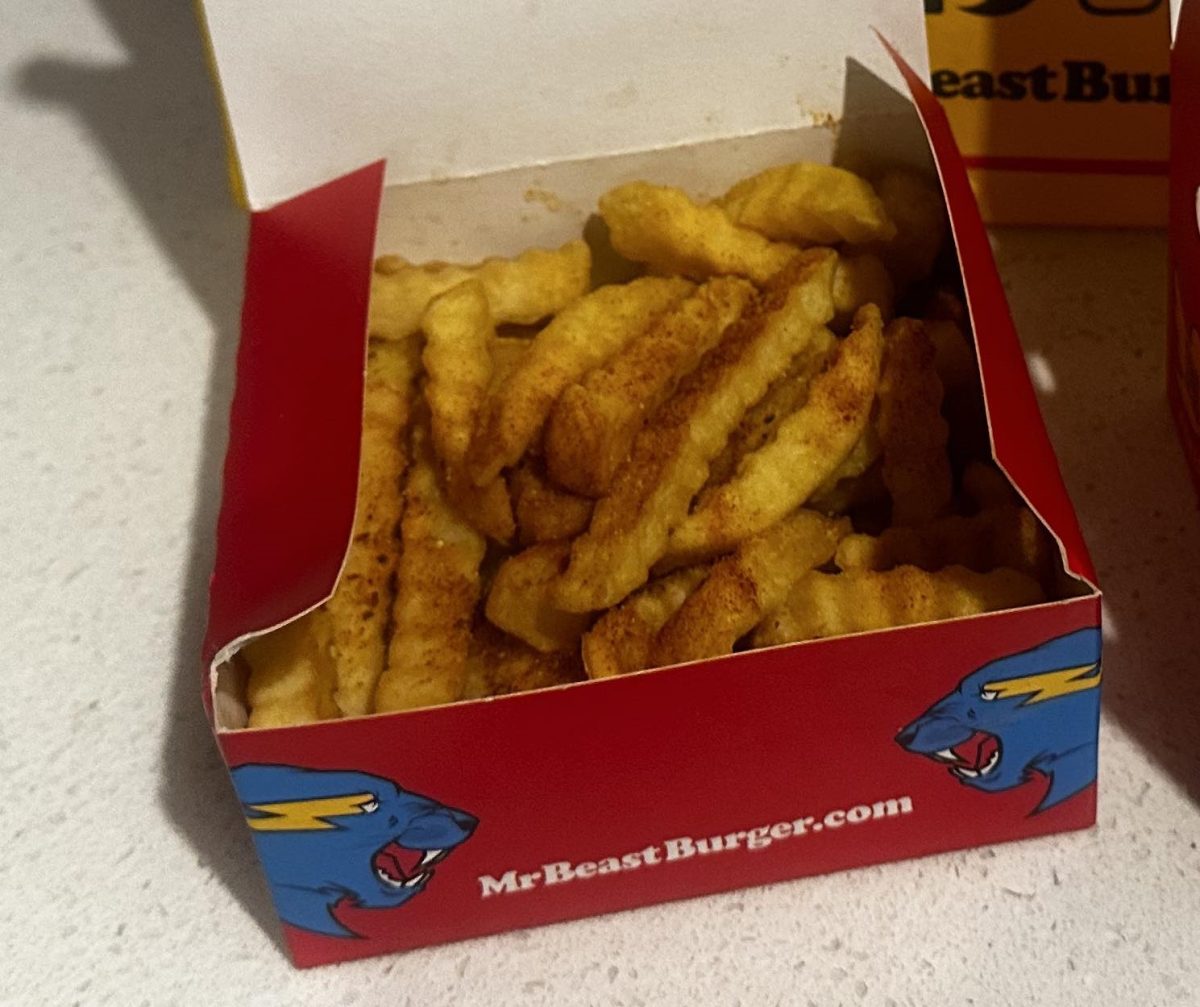 I'm not typically a fan of crinkle-cut fries. I guess I'm more of a shoestring kind of guy. These were pretty good though, as far as crinkle-cut fries go, these were definitely some of the best I've had. The seasoning was quite good. It wasn't very spicy, but it was still nice. My only issue is that I'd have preferred if it was mixed through the fries a bit better. It was mostly just on the top layer.
MrBeast Burger Australia Locations
So far MrBeast Burger ghost kitchens are located in ACT, NSW and Victoria. It does not appear to be available in Queensland, NT, SA or Tasmania yet, but more locations are rolling out all the time.  You cannot dine-in at these locations, they are for delivery only.
Any location that mentions it is Halal will not offer anything with bacon.
MrBeast Burger Locations in Canberra & ACT
Mitchell
Page
Phillip
Tuggeranong
MrBeast Burger Locations in Sydney & NSW
Bondi Junction
Blacktown
Bligh Park
Carnes Hill (Halal)
Chatswood
Padstow
North Richmond
Richmond
Surry Hills
Toowoon Bay
MrBeast Burger Locations in Melbourne & Victoria
Altona
Ballarat
Boronia
Clayton
Dandenong (Halal)
Dandenong South
Elsternwick
Footscray (Halal)
Ferntree Gully (Halal)
Glen Huntly
Hampton
Heathmont
Lyndhurst
Melbourne Central
Mount Duneed
Narre Warren
Newcomb
Officer
Sunbury
Windsor
Wyndham Vale (Halal)