I do enjoy both the Rick and Morty cartoon series and Peter's Maxibon ice creams, so a collaboration between them is somewhat exciting. I love it when cartoons or video games I like to get a special limited edition food or drink item that I can collect. In this instance, it's an ice cream so I'm probably not going to keep one of these forever, but I'll keep the packet.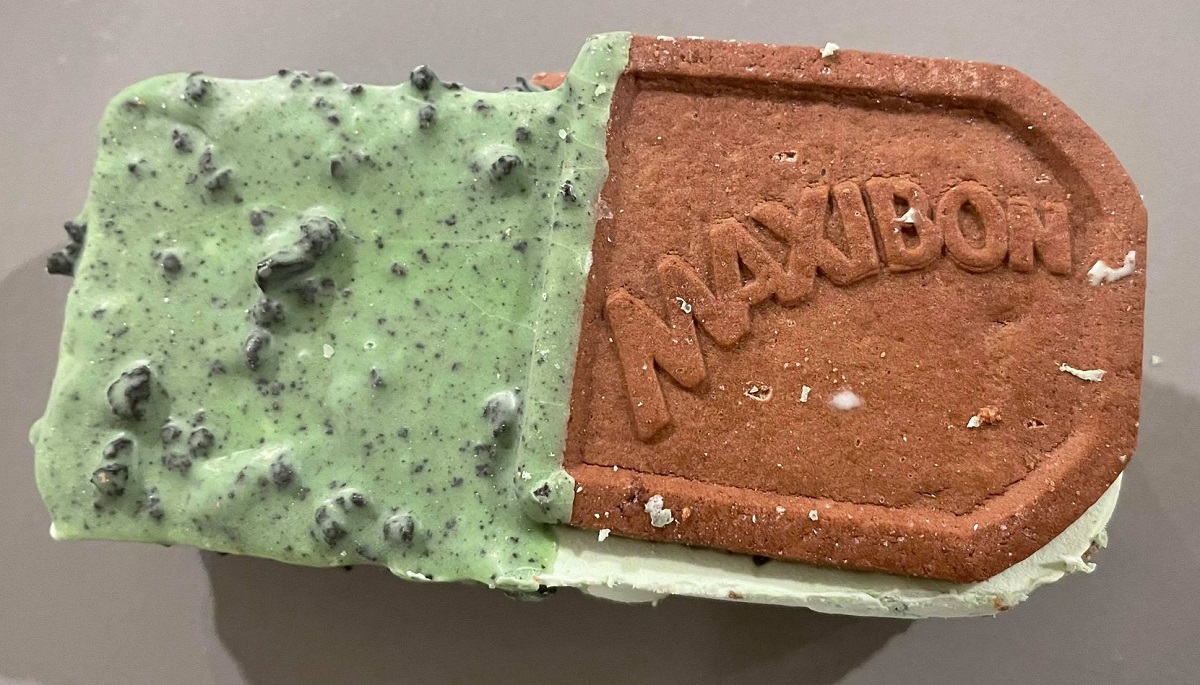 The Pickle Rick Mint Maxibon ice cream has the classic Maxibon biscuit (which acts as the part you hold onto) with a slab of mint ice cream that goes through the whole bar. It has mint crisps inside the ice cream slab and the other half is dipped in green coloured white chocolate with cookie crumbs in it, giving it that pickle-like texture.
It's currently available at 7-11 Stores in Victoria, NSW, QLD, WA already, but people in South Australia will have to wait until July where they will be available at OTR stores. It sounds like Northern Territory and Tasmania might be missing out on this. It is designed to promote the new season 5 of Rick and Morty which is launching June 20.
Rick & Morty Pickle Rick Maxibon Review
Whilst I think that it was cowardly not to make this an actual pickle-flavoured ice cream, I can see why choc mint might have a wider appeal. I'm actually surprised that Maxibon didn't already have a mint flavour available. I actually really like choc mint ice creams, so I enjoyed this. I don't know what to really say about it, it's just like what you'd expect from a mint Maxibon, complete with the crunchy bits. The only thing I'd really comment on is that at  a price of $5 AUD each, this isn't something I'd buy regularly. You can usually buy a box of 4 regular Maxibon at the supermarket for a similar price so it makes it hard to justify. Overall the concept was quite good and it's worth a try if you like the show.
Bonus points for making another green food product, this would have made a great dessert after eating Pizza Hut's Teenage Mutant Ninja Turtles pizza, but I believe that promotion is now over.