I've recently covered an article about Melbourne's Smorgy's All You Can Eat restaurants which was a lot of fun. The next big buffet chain worth talking about is Sizzler.
Sizzler, known for its cheesy toast and all you can eat Salad Bar used to be all over Australia in the 80s and some of the 90s. I recall going to them here in Melbourne as a kid, but over the years many have closed with only five remaining in Queensland, one in New South Wales and three in Western Australia. In 2020, COVID-19 finally killed the remaining restaurants and there are no more Sizzler restaurants in Australia.
According to an AFR article from December 1992, Sizzler had 73 locations across Australia and describes Sizzler restaurants as "one of the first "family restaurant" chains in Australia. Positioned between fine-dining restaurants and fast-food stalwarts such as McDonald's and Kentucky Fried Chicken, it was sold as a value-for-money restaurant chain offering a wide variety of basic, healthy meals. Though Kentucky Fried and McDonald's mainly appeal to children, Sizzler has tapped the adult market. Most fast-food chains rely on impulse buying to drive their sales, but Sizzler is luring people who plan to go out for a meal."
Sizzler was so popular in the early 90s that you would be a line out the door as people queued up to order their drinks and main meals at the counter before being shown to a table.
Old Australian Sizzler TV Commercials
Before we get into the article, let's take a look at some vintage ads from the 1990s to really get a feel for what this chain used to be.
Sizzler "Something Good" ad from the early 1990s.
This is perhaps the most iconic ad, with a parody of "I'm Into Something Good" by Herman's Hermits.
Sizzler New Dinner Specials ad from 1994
This promotes $8.95 dinner specials, which is probably in addition to the Salad Bar.
Sizzler Australian Lunch ad from 1994

This shows new menu items and a $7.95 weekday Salad Bar lunch special.
My Recent Visits to Sizzler Restaurants in Queensland
In 2017 and 2018 we went to Queensland twice for some short holidays and to visit family. On both trips, it was essential for us to pilgrimage to at least one Sizzler restaurant.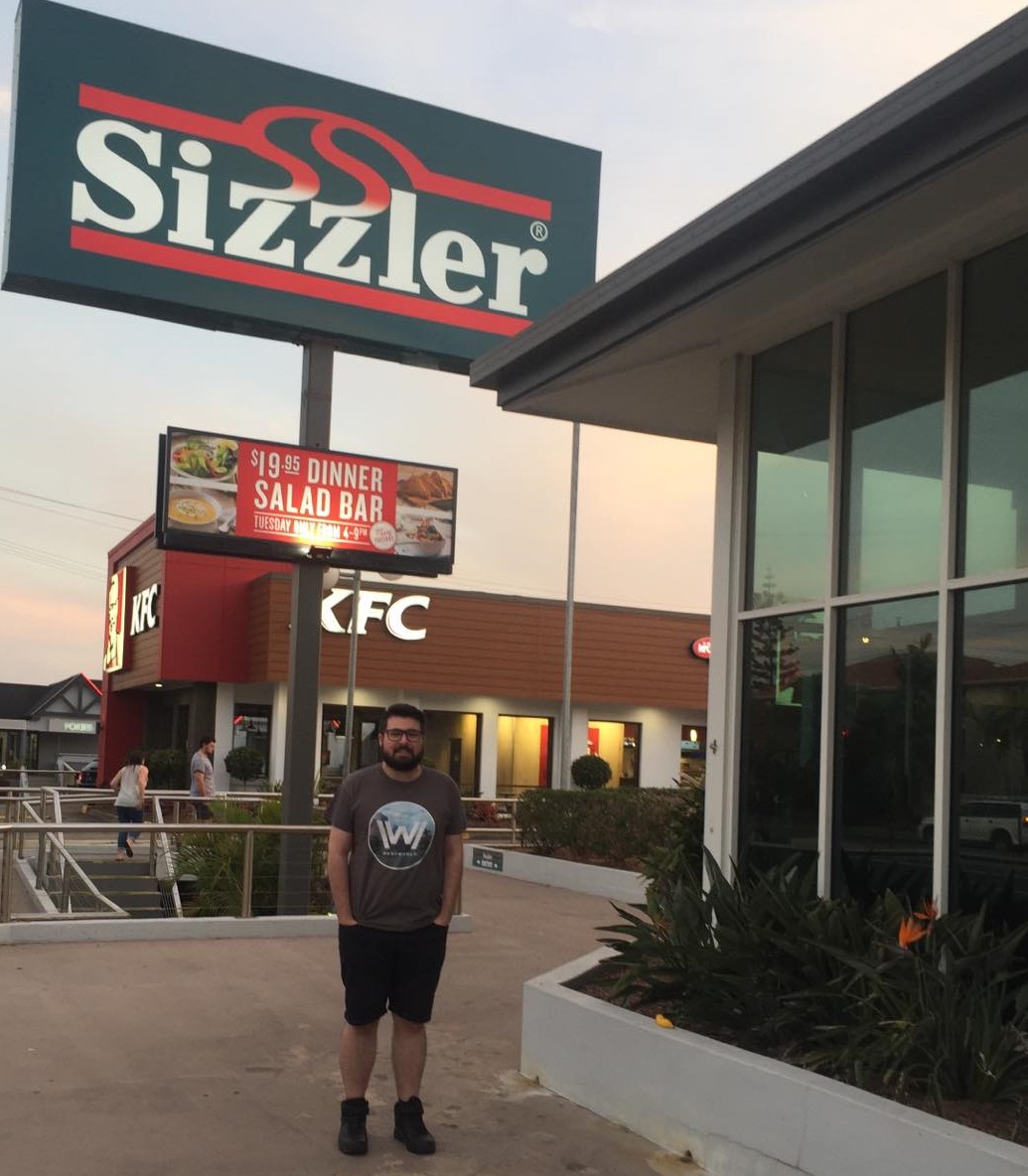 Here I am outside Sizzler at Mermaid Beach in 2017 as if I'm visiting a famous tourist spot. What a dork.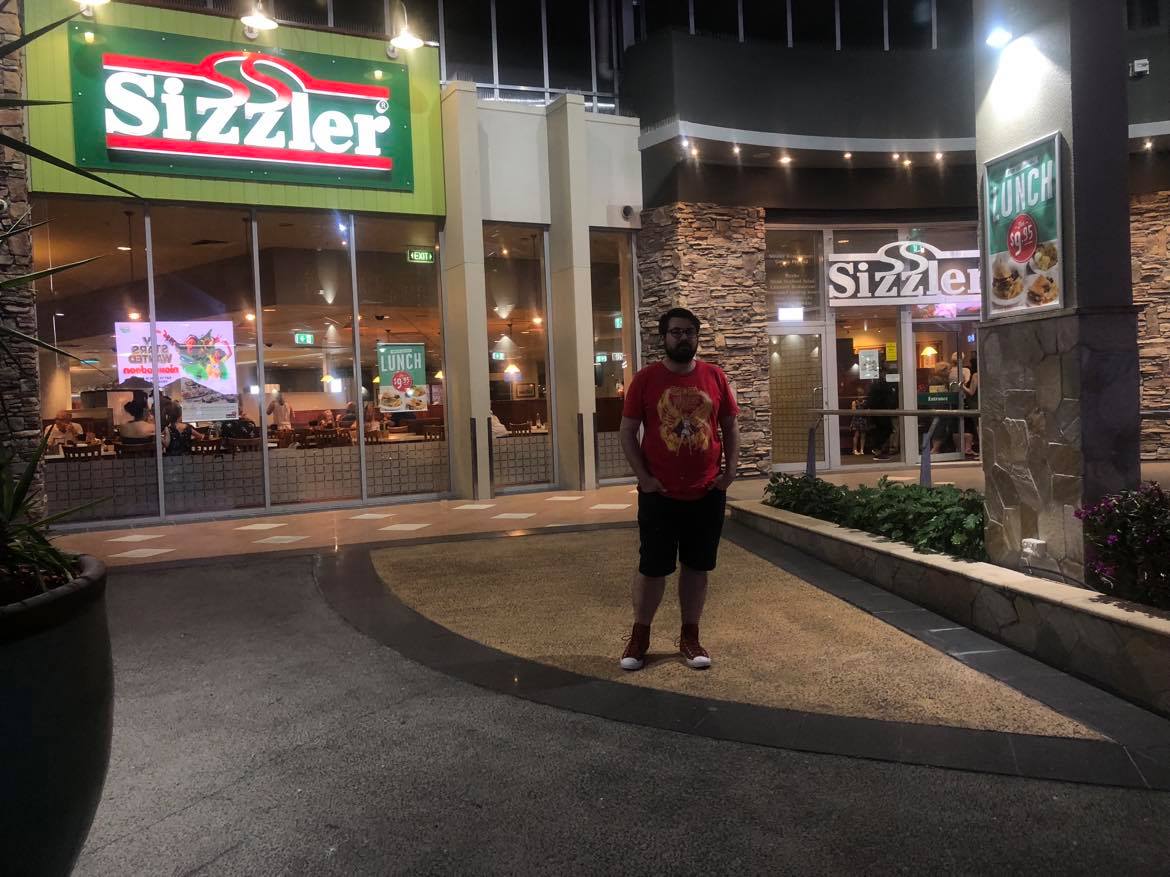 Here I am standing in front of the Sizzler at the Hyperdome Shopping Centre, Loganholme Queensland in 2018.
Cheese Toast – The Best Thing About Sizzler
There's no denying that the cheese toast wasn't the main attraction at Sizzler restaurants in Australia. I loved this as a kid. The waiter staff would bring these out at the start of your meal, one per person. When I was a kid, I didn't know you could get more than one, as they were not available at the Salad Bar. It turns out, you were actually able to ask for more.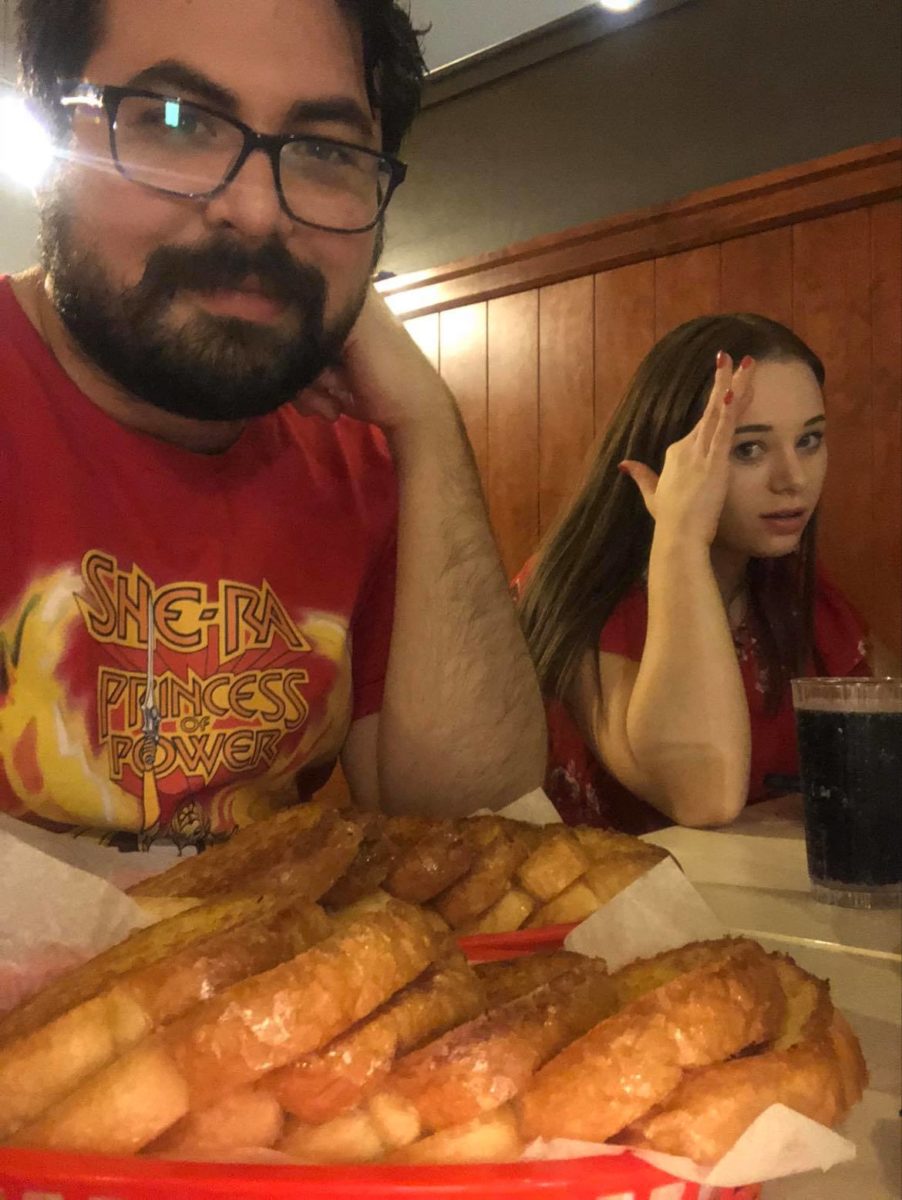 Me after I requested a lot of Sizzler cheese toast.
Sizzler Cheese Toast Recipe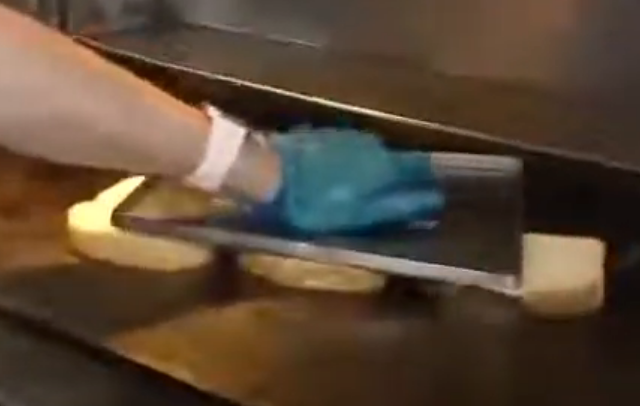 Many articles online have popped up sharing incorrect recipes and methods of cooking Sizzler Cheesy bread/toast recipe incorrectly saying use Kraft parmesan cheese, but it is confirmed from Don Crilly, former Head of Operations at Sizzler Australia that it is indeed pecorino.
Ingredients:
Pecorino Cheese
Margarine
Thick Cut Bread
Cooking Method:
Get thickly sliced fluffy white bread (thicker than toast bread, you may need to go to a proper bakery for this).
You will need to mix equal parts margarine and pecorino cheese. First, whip the margarine until it goes white. Then mix in the pecorino cheese.
Spread the paste onto one side of the bread.
Cook on a large frying pan or sandwich press (left open) with a small plate or saucepan lid on the top of it. Set the heat to low-medium for about 60 seconds. This steams the other side, making it soft and pillowy. Cook until it starts going brown and looks like the pictures in this article. Then serve it quickly whilst still hot.
Sizzler Cheesy Pan Bread at Woolworths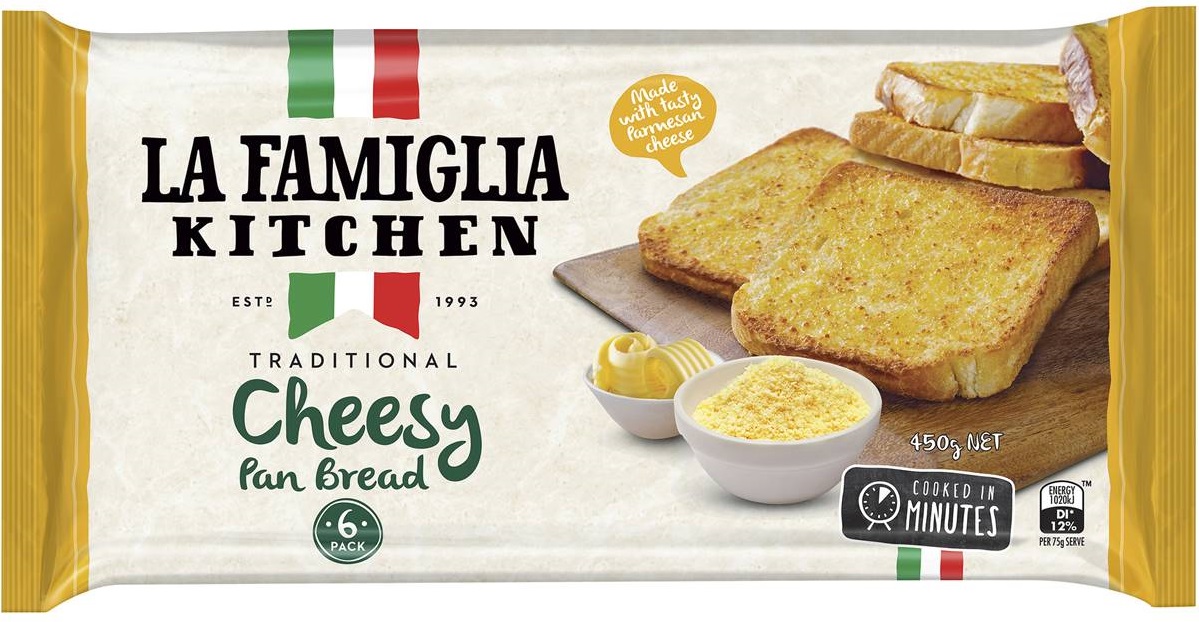 If you are missing the cheese toast at Sizzler, La Famiglia Kitchen traditional cheesy pan bread is virtually the same thing and it seems to be only available at Woolworths, not Coles. It is kept near the garlic bread in the fridge. I used to buy this a lot and cook it on the sandwich press at work. You just cook it face down on some baking paper and put a small plate on the back of it to steam it, resulting in a crispy cheesy side and a soft pillowy side. Note, this recipe uses parmesan cheese and not pecorino, but it's a good substitute if you're lazy.
Sizzler's Salad Bar All You Can Eat Buffet
Like most all you can eat buffets, Sizzler's Endless Salad Bar was full of salads, but also a lot of high carb foods that will fill you up. If you wanted some real protein, you had to order a main dish off the menu which then also included the Salad Bar access as well.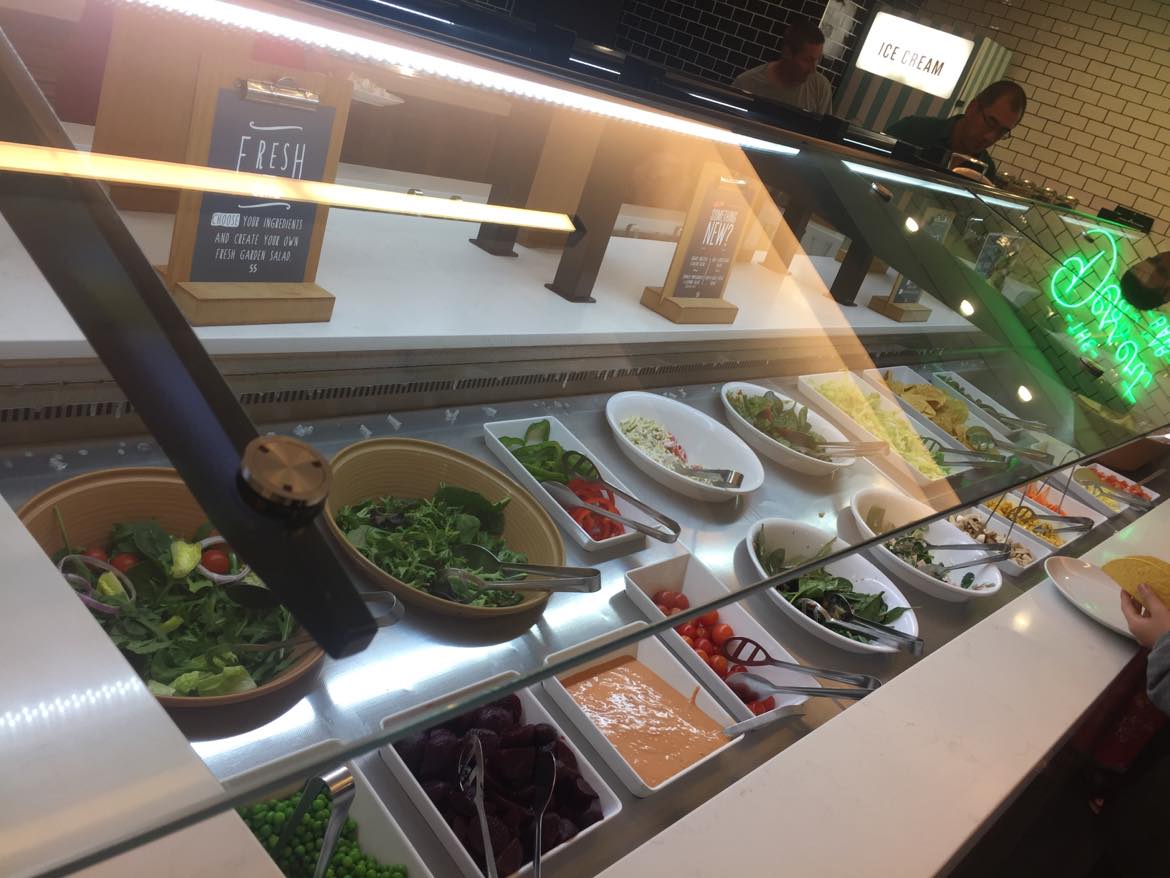 The famous Sizzler Salad Bar.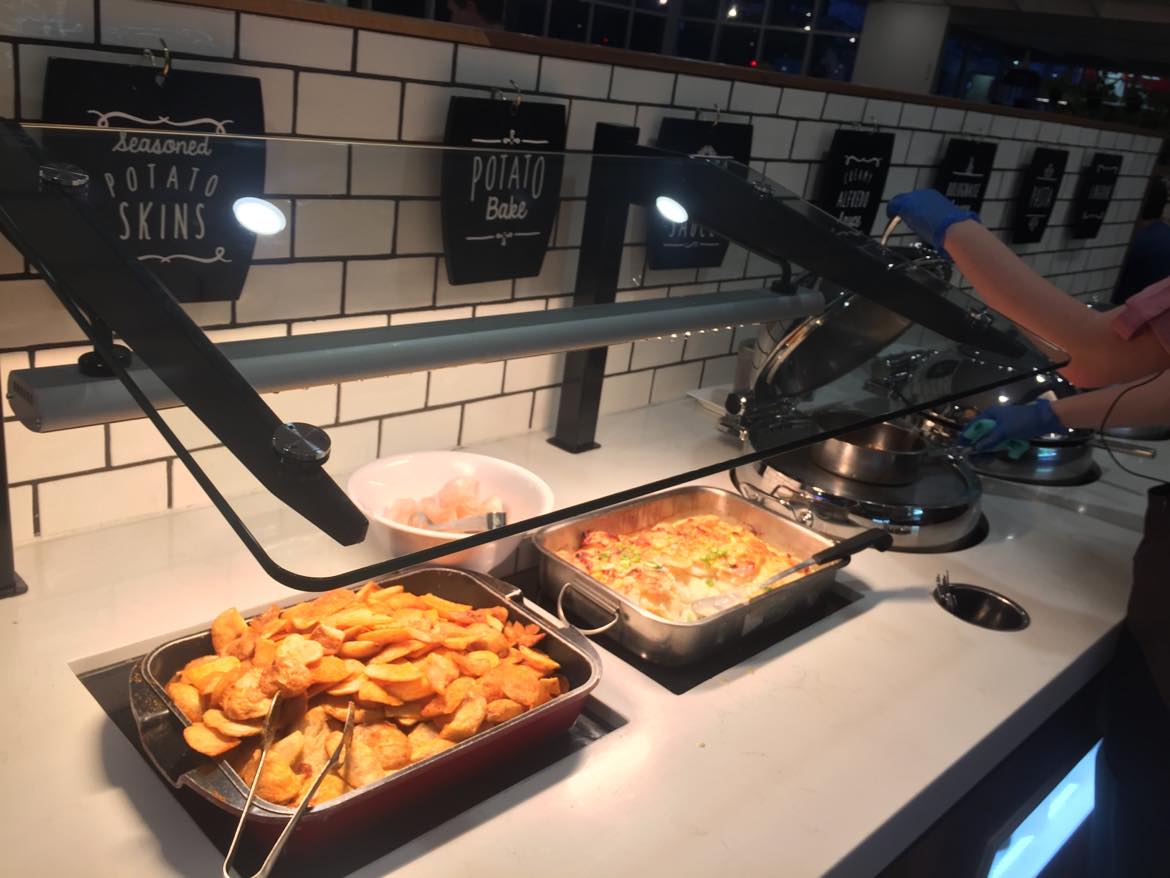 All you can eat buffets such as Sizzler love to trick you into loading on carbs.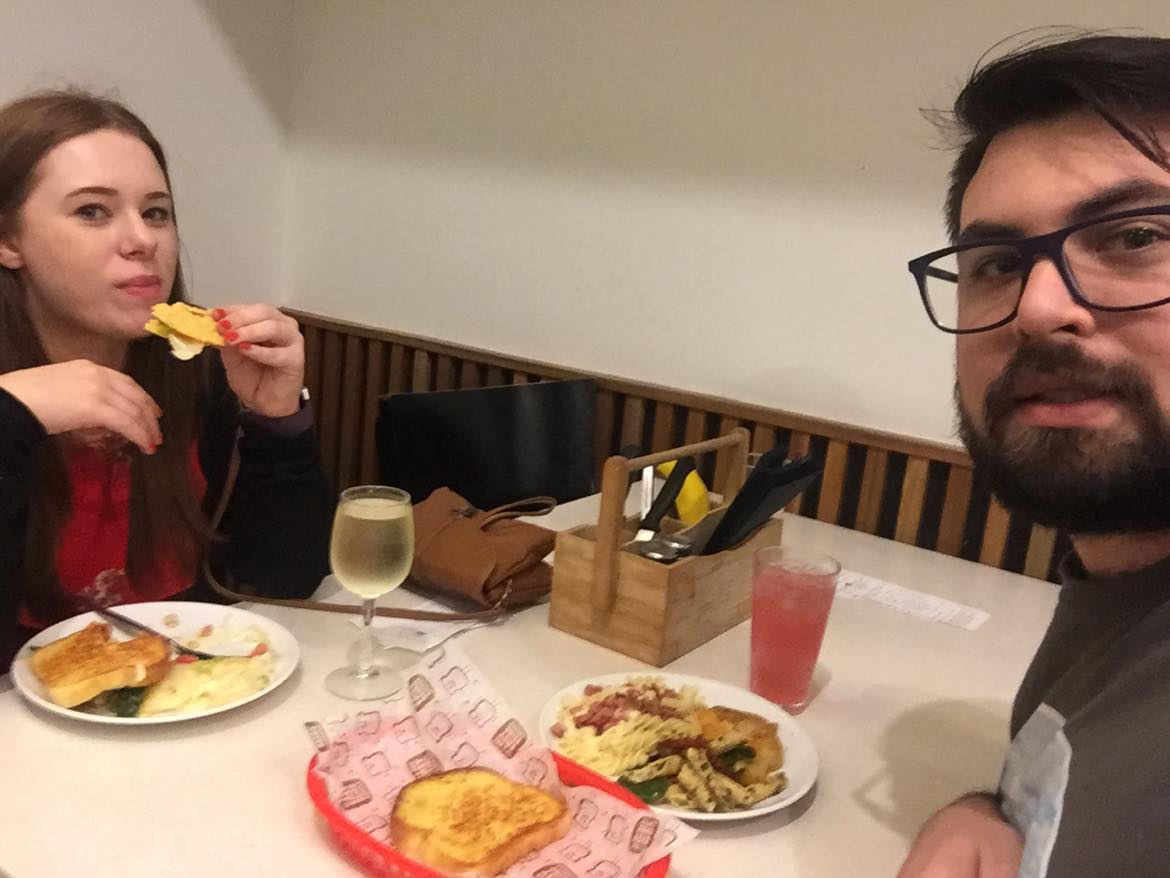 Kayla wore the same summer dress to both Sizzler locations in 2017 and 2018.
Sizzler Australia Rat Poison Scare
In January 2006, Jacqueline Elizabeth Forbes, a 57-year old Brisbane woman put green rat poison in the salad bar at the Toowong and Myer Centre Sizzler locations. She was caught and charged with two counts of contamination of goods and three counts of an act intending to cause grievous bodily harm. She ended up in a mental institution as a result, you can read the court documents here. This resulted in all locations closing their salad bar for at least a week until security measures were installed. This shutdown cost the company millions of dollars, losing hundreds of thousands of dollars per day. The salad bar accounted for 60% of the revenue and the lack of this drawcard would have reduced numbers for that period. It's likely that this incident tarnished the image of the brand for many people, who might be worried about copycats, despite the new security.
Changing Trends in Australian Dining & the Death of Sizzler
Trends in dining have changed over the decades, there is no denying this. The rise of social media has likely harmed these business models greatly. People are always posting about gross things they see other people do at buffets, bad reviews about bland food etc. A buffet business is definitely tricky in modern times. It's very hard to have the right staff and chefs who can cook all types of food well, resulting in a mediocre mix of a bit of everything.
Whilst COVID-19 lockdowns were the final nail in the coffin for Sizzler restaurants in Australia, they did attempt to stay open offering takeaway meals, but when your star attraction is your Endless Salad Bar buffet, your main meals become even less appealing.
Older generations will often comment on how younger generations are always taking photos of their food. I'm one of those people who will take photos of food, mostly for review purposes but can you really picture someone serving up their own weird mix of slop and proudly sharing it online? Below are some photos of my Sizzler meals here.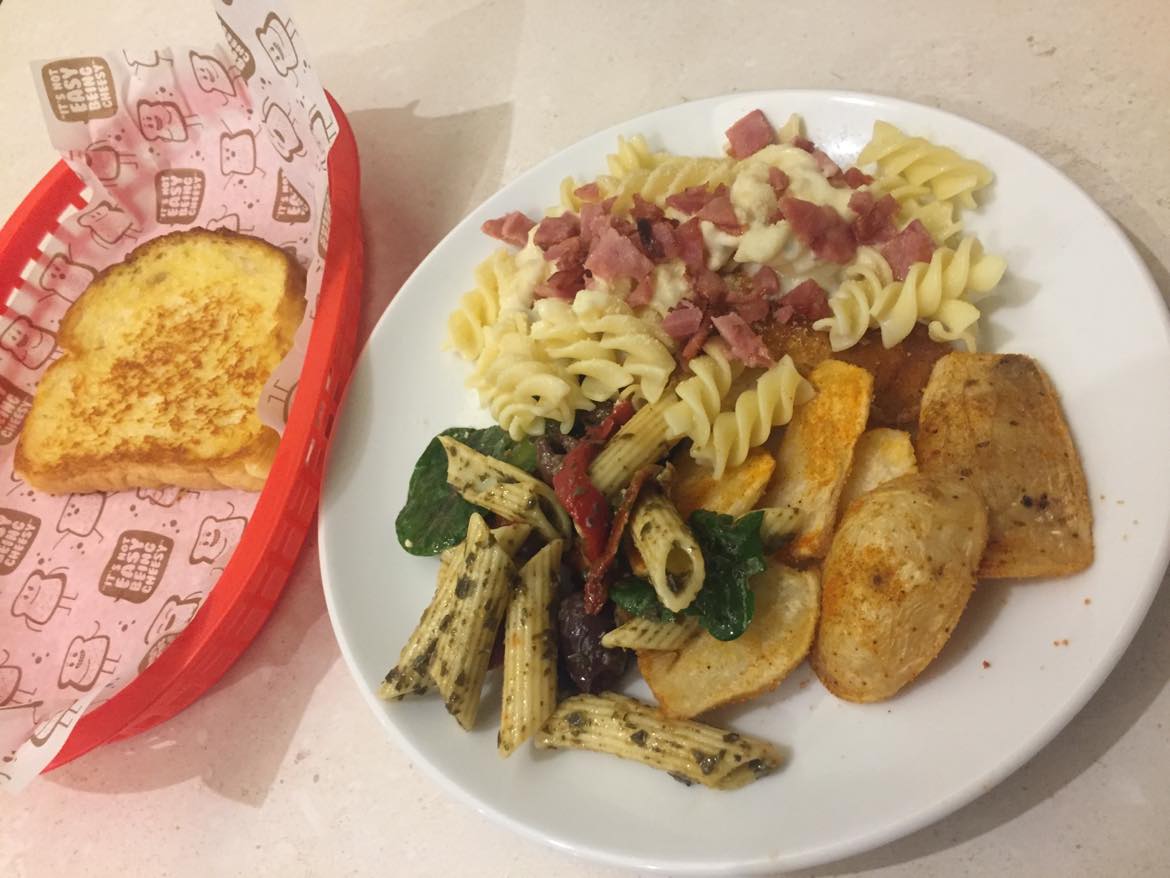 This wouldn't get many likes on Instagram except my Melbourne friends being surprised that Sizzler still exists in other states.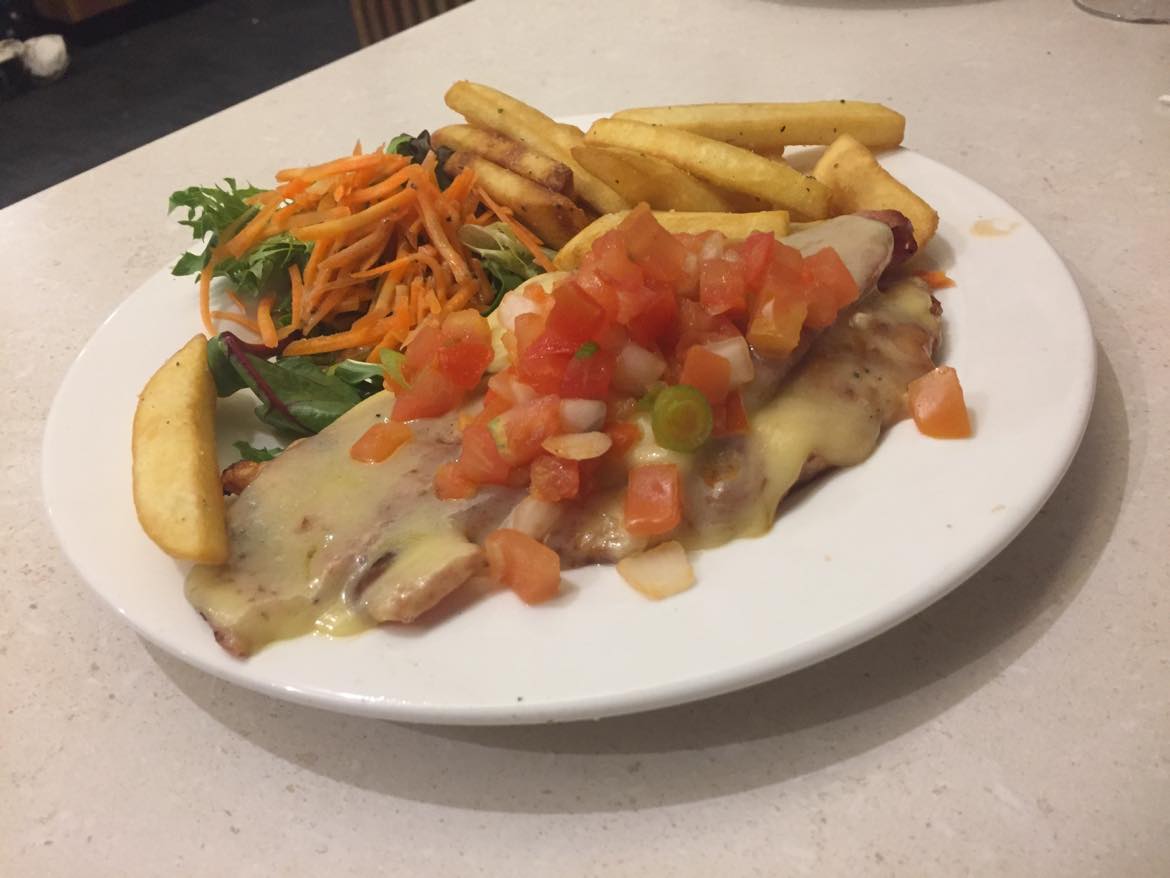 Here's the main dish I ordered, I don't recall what it was but I recall thinking it wasn't worth it and certainly didn't post it online at the time.
Final Sizzler Locations
Here is a list of the last Sizzler restaurants left standing in Australia at the time the franchise closed down for good in 2020.
Sizzler Caboolture, Queensland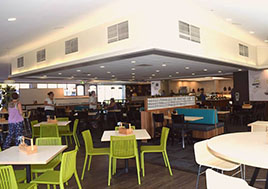 Morayfield Road Morayfield in Caboolture.
Sizzler Loganholme, Queensland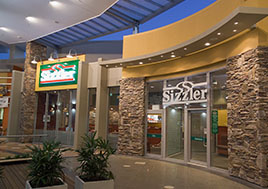 The Piazza at the Hyperdome in Loganholme.
Sizzler Maroochydore, Queensland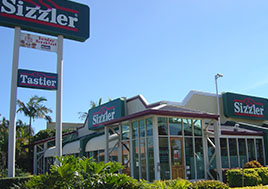 Corner of Fifth Avenue and Aerodrome Road Maroochydore,
Sizzler Mermaid Beach, Queensland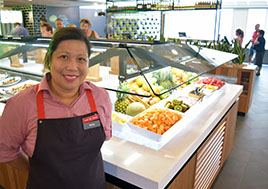 Corner of Gold Coast Highway and Cresent Avenue Mermaid Beach
Sizzler Toowoomba, Queensland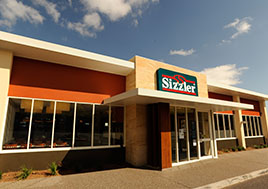 Corner of Hume Street and James Street Toowoomba.
Sizzler Campbelltown, New South Wales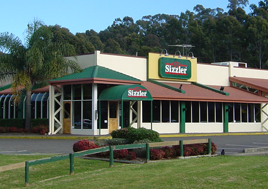 Corner of Campbelltown & Harbord Road in Campbelltown.
Sizzler Innaloo, Western Australia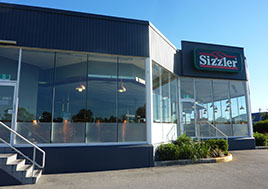 Metro Cinema Complex in Innaloo.
Sizzler Kelmscott, Western Australia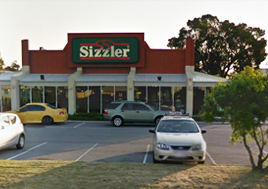 Corner of Albany Highway and David Road in Kelmscott.
Sizzler Morley, Western Australia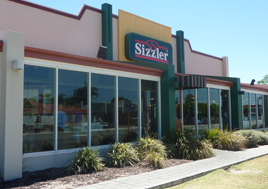 Corner of Walter Road and Leonard Street in Morley
Past Sizzler Locations
The oldest archived version of the Sizzler website is from November 2000. By this point, all of the Victorian locations had already closed in 1997. According to various Reddit posts, some of these included Glen Iris, Knox, Frankston, Croydon, Berwick, North Geelong, Narre Warren, Tullamarine, Wheelers Hill, Sunshine, Preston, Dandenong, Thomastown, Bendigo and Doncaster.
Given the chain was already in decline, I doubt many new ones opened so this is a good snapshot of what remained in 2000.
Queensland Locations
Ipswich – Cnr Brisbane & Barret Streets
Cairns -532 Mulgrave Road, Earlville
Annerley – 594 Ipswich Road
Townsville – Cnr Woolcock & Attlee Streets
Carindale – Cnr Creek Road & Winstanley Street
Strathpine – 306 Gympie Road
Toowong – Toowong Village Centre,
Redcliff – Cnr Portwood Street & Oxley Avenue
Mermaid Beach – 2505-2516 Gold Coast Highway
Kenmore – Cnr Moggill Road & Marshall Lane
Rockhampton – Rockhampton Shopping Fair
Bundaberg – 222 Bourbong Street
Loganholme – Logan Hyperdome
Caboolture – Morayfield Road, Morayfield
Maroochydore – Cnr Fifth Avenue & Aerodrome Road
Cleveland – Cnr Shore & Wellington Streets
Toowoomba – Cnr Hume & James Streets
Brookside – 107 Osborne Road Mitchelton
Toombul – Toombul Shopping Centre
Brisbane City- The Myer Centre, Elizabeth Street
NSW Locations
Carramar – 559 Hume Highway
Campbelltown – Cnr Campbelltown & Harbord Roads
St George – 124 Princess Highway, Kogarah
ACT Locations
Belconnen – Block 76 Emu Bank Road
Northern Territory Locations
Darwin – Darwin Cinema Centre
Western Australia
Riverton – Riverton Forum Shopping Centre
Beldon – Cnr Gwendoline Street & Ocean Reef Road
Innaloo – Metro Cinema Complex, Liege Street
Kelmscott – Cnr Albany Highway & Davis Road
Morley – Cnr Walter Road & Lennard Street
2020 Sizzler Menu
The menu changed slightly from restaurant to restaurant and different foods were available at different times of the day, or different days of the week, with Sundays and public holidays being the most expensive. When looking at the menu or any advertised specials, you will see some items advertised very cheap, but they are only available if you buy Salad Bar access, whilst other menu items that are not promoted heavily have the Salad Bar cost baked into the pricing. I imagine this is because it would be too confusing to list multiple different prices on a poster or commercial. Eg. Salad Bar prices could be from $13.95 (one trip) or $18.95 (endless) at lunchtime Monday to Saturday, but also costs $26.95 (endless only) on Sundays, public holidays and at dinner time. So the mega bacon cheeseburger advertised below would really cost you $23.90 or $31.90 with the purchase of the Endless Salad Bar. This brings it up to a similar cost to many other menu items.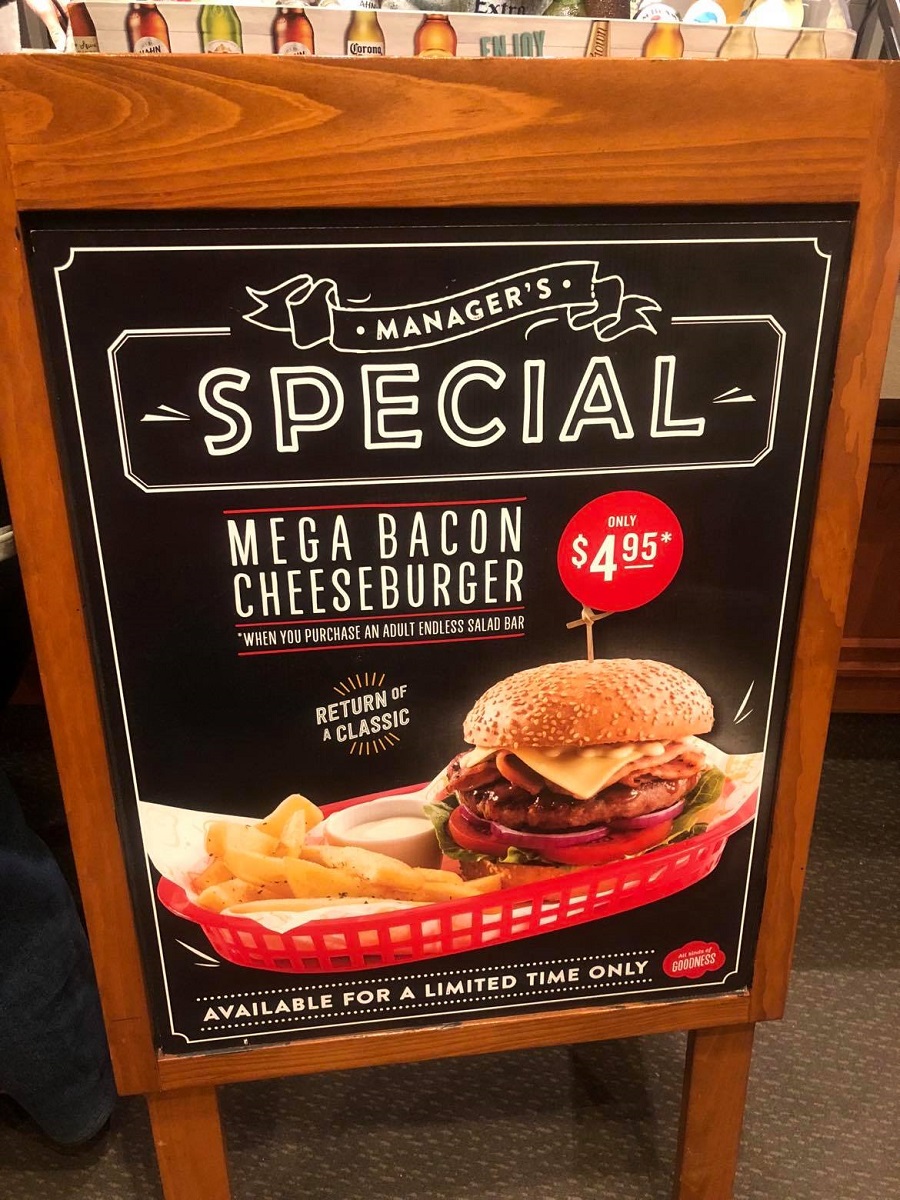 Below is the dinner menu from Sizzler at Mermaid Beach in March 2020.
Open 7 days a week for Lunch & Dinner 4 PM-9 PM. Sunday breakfast 7:30-10:30 AM (Including all public holidays).
Hours Lunch 11 AM-4 PM, Dinner 4 PM til 9PM, Sunday Breakfast 7:30 AM – 10:30AM. Please note that we do not take bookings except for Christmas Day & Mother's Day Breakfast.
Endless Salad Bar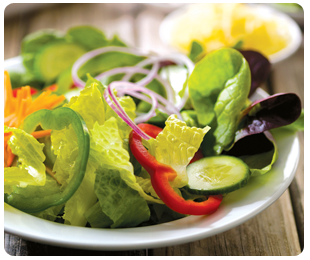 The Endless Sizzler Salad Bar includes all you care to eat from our range of hot soups, pasta, freshly made salads, juicy fruit and desserts…all for one great value price! To the right and below is just a small example of what's available.
Cheese Toast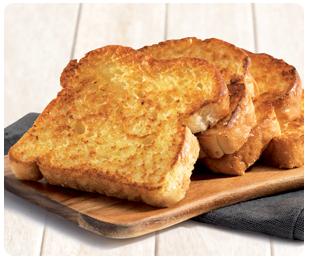 One piece is never enough! Hot, crisp and cheesy on top, whilst staying deliciously soft on the bottom. Our famous cheese toast is served complimentary with every Grill and Salad Bar meal.
Chicken, Cranberry & Almond
A delicious combination of oven-roasted chicken, cos lettuce, juicy cranberries, peaches, toasted almonds, celery & shallots, complimented with our creamy mayonnaise. Included on the Spring Salad Bar.
Roast Vege & Cous Cous Salad
Tasty roast pumpkin, capsicum, red onion, spinach and slivered almonds, mixed with fluffy couscous and finished with a pesto mayonnaise dressing.
Chicken & Maple Pumpkin Salad
This salad has it all! Tender chicken with caramelised maple pumpkin, crisp rocket, red onion, roasted walnuts and a mustard dressing.
Spinach, Cranberry & Almond
A fresh, light salad with dried cranberries, toasted almonds, crisp spinach leaves and finished with a subtle poppyseed dressing.
Mediterranean Pesto Pasta
A delicious vegetarian favourite – penne pasta combined with chargrilled red capsicum, olives, green capsicum, tender baby spinach, sundried tomatoes & tasty basil pesto.
Tuscan Bean
A vegetarian favourite! Red Kidney beans, crisp green beans, celery, red capsicum, red onion, sundried tomatoes and sweet corn tossed through baby spinach leaves, basil pesto and finished with Italian Dressing.
Seafood Salad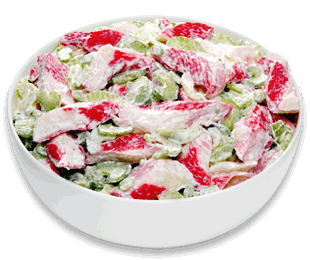 A customer favourite! Blended seafood pieces, complemented by crunchy sliced celery & tossed through our light, creamy mayonnaise & sour cream.
Creamy Broccoli & Bacon Salad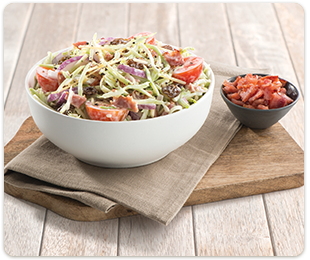 Crunchy shredded broccoli stalks with crispy diced bacon, sweet sultanas, red onion, juicy halved cherry tomato's, parmesan a creamy mayonnaise dressing and cracked pepper.
Potato, Bacon & Egg
A classic never goes out of fashion! Tender cooked chat potatoes, oven-baked eggs, bacon, onion, shallots, finished with tangy mayonnaise, dill and cracked pepper dressing.
Design-Your-Own Caesar Salad
Make your Caesar Salad exactly the way you like it! Start with our fresh cos lettuce and choose from bacon, parmesan cheese, diced egg, Caesar dressing, crunchy croutons plus so much more.
Fresh Salad Ingredients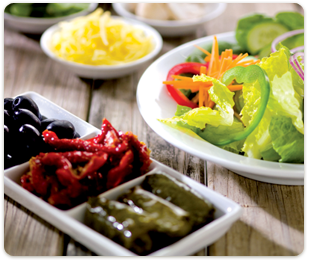 Make it the way YOU like it. Choose from fresh ingredients on the Endless Salad Bar like olives, sundried tomatoes, carrot, beetroot, cherry tomatoes, red onion, capsicum, corn, a variety of cheeses, delicious dressings & more!
Savoury Toppings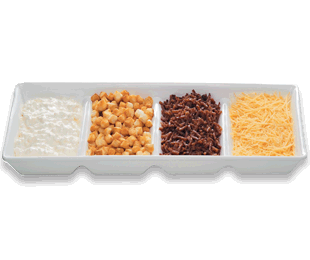 Whether it's parmesan cheese, croutons, diced eggs, or bacon bits, we're sure you'll find the perfect topping.
Salad Dressings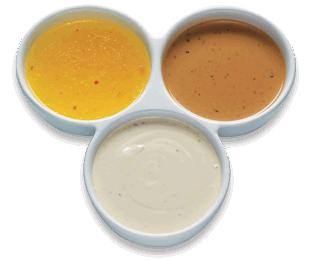 You'll never have a boring salad with this selection of Salad Bar dressings. Enjoy Balsamic, Caesar, French, Italian or 1000 Island. Choices may vary by restaurant.
Pumpkin Soup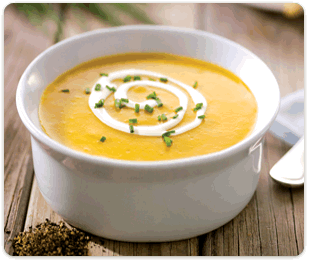 The one our customers say 'NEVER CHANGE!' The famous Sizzler pumpkin soup is made from a mix of Kent Special & Fresh Jarravale pumpkins. Always creamy & delicious!
Seasonal Soups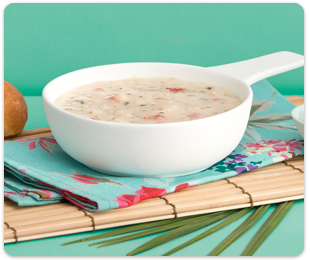 Your local Sizzler restaurant will also have a range of delicious soups that change seasonally. Check in-store for what's available now.
Tacos & Nachos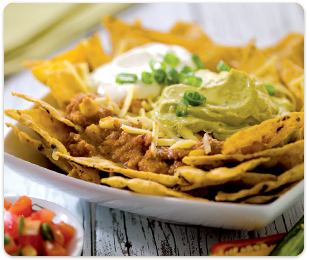 Hola Amigos! Create your own Mexican masterpiece with new taco shells or classic corn chips! Start with our spicy beef mince, guacamole, jalapeno's, homemade tomato salsa, grated carrot, sour cream & grated cheese.
Potato Skins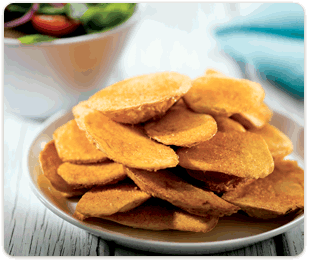 Many have tried, but none have come close to replicating these hot, fluffy-yet-crispy, delicious potato morsels. Finished off with our special Sizzler seasoning.
Pasta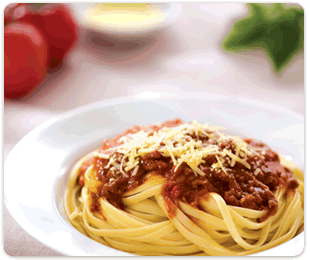 Freshly cooked linguine and spiral pasta with a choice of delicious sauces like Bolognaise or Alfredo. Sauce choices may vary by restaurant.
Potato Bake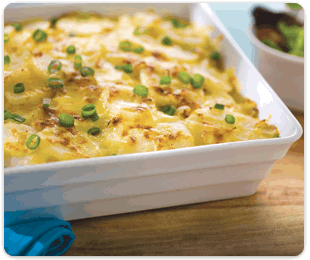 Sliced potato baked with onion, cream, cheese, milk & topped with extra cheese and shallots to give a deliciously crunchy topping! Baked fresh daily.
Bread Rolls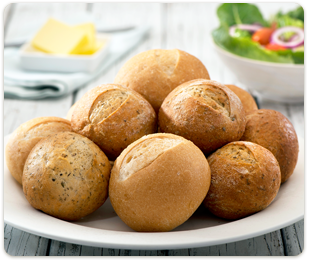 Fresh, fluffy white and herb gourmet bread rolls. Perfect to dip in your favourite Sizzler soup!
Apple Crumble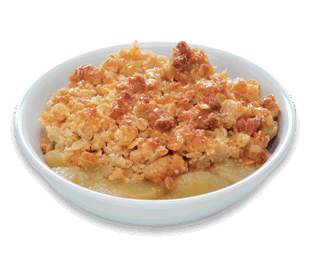 Juicy, sliced Apples, topped with our secret crunchy crumble mix and baked fresh in the restaurant. Top it off with a swirl of our real dairy vanilla ice cream! An all-time Salad Bar favourite.
Pina Colada Panna Cotta
If you like Pina Colada's and dessert, then you will love our tropical Pina Colada Panna Cotta's.
Mini Banoffee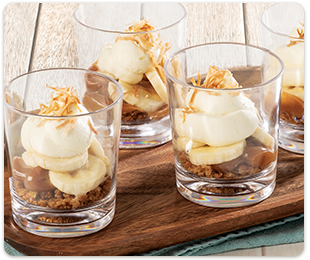 You will go banana's for this delicious blend of crushed ANZAC biscuits, salted caramel topping, whipped cream, ripe bananas and topped with toasted coconut.
Chocolate Mousse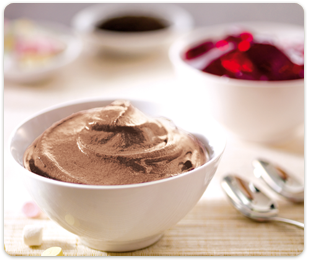 Our dreamy chocolate mousse is served with a dollop of fresh whipped cream. A delicious way to complete your Salad Bar meal.
Ice Cream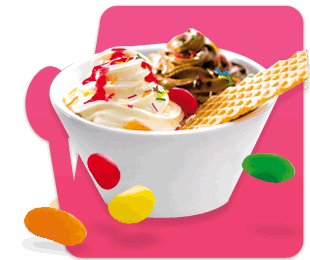 Channel your inner stylist & create a designer sundae with our real dairy vanilla or chocolate ice cream, marshmallows, sprinkles, smarties, jelly beans, choc chips or wafers.
Endless Beverage Bar $3.95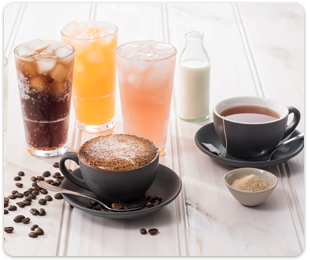 You can't beat us for value! The Endless Beverage Bar includes all-you-like Pepsi & Schweppes soft drinks, orange juice, Amoré Milano Espresso Coffee, as well as a range of regular and herbal teas.
Tasters
Available with the purchase of an adult Salad bar or grill meal.
Aussie Beef & Vegemite Mayo Sliders $5.95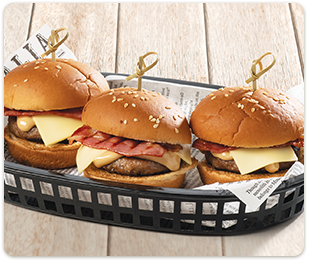 Enjoy all to yourself or share our new sliders with juicy beef patties, layered with streaky bacon and beautifully balanced vegemite mayo.
Salt & Pepper Calamari $4.95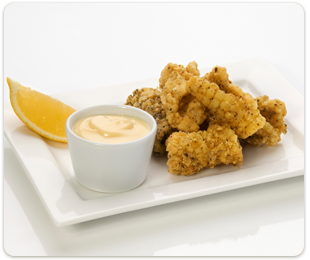 Tender pineapple cut Salt & Pepper Calamari, lightly seasoned and served with creamy lime mayonnaise.
Honey BBQ Chicken Wings $7.95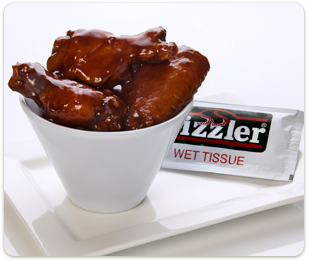 Six tender chicken wings, basted in our mouth-watering Honey BBQ Sauce… These are guaranteed not to last long!
Bowl of Chips w Aioli $3.95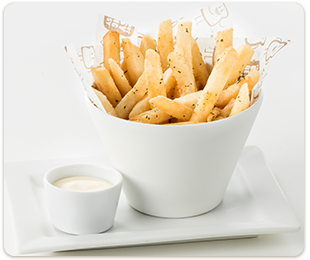 Everyone loves a bowl of hot chips, especially served with aioli! Why not grab one to share amongst your table?
Grills
All grills include Salad Bar.
Malibu Chicken Burger $29.95
A crusty roll topped with our delicious Malibu chicken patty, lettuce, bacon, Swiss cheese, red onion, tomato, Malibu sauce and chilli jam. Served with thick-cut chips and includes the Endless Salad Bar.
Rump Steak $30.95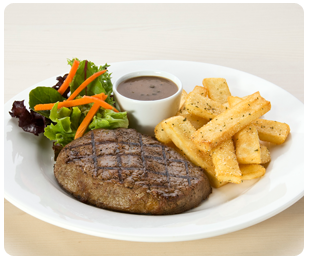 Our flavoursome 200gm Rump Steak is seasoned with special steak seasoning, grilled to your liking & served with your choice of sides, sauce and includes the Endless Sizzler Salad Bar.
Eye Fillet $38.95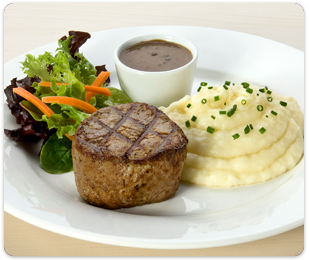 Our most tender cut of steak – 200gm premium beef loin fillet, grilled to perfection with our special steak seasoning. Served with your choice of sides, sauce and includes the Endless Sizzler Salad Bar.
T-Bone $39.95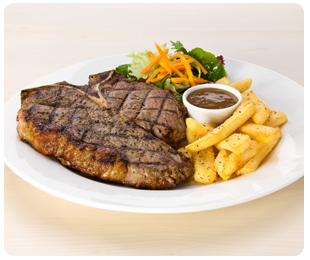 Our hearty classic is back! A premium 500gm T-Bone steak, grilled to your liking with our special steak seasoning & served with your choice of sides & sauce. Includes the Endless Sizzler Salad Bar.
Honey BBQ Pork Ribs $34.95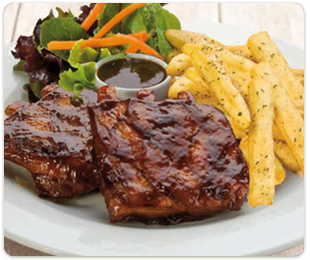 Succulent pork ribs, grilled to perfection and basted in a tangy honey barbecue sauce. Served with your choice of sides and includes the Endless Sizzler Salad Bar. Choose from the 1/2 Rack for $34.95 or the Full Rack for $46.95.
Sizzling Garlic Prawns $32.00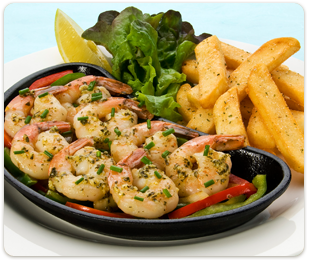 Our sensational garlic prawns are marinated, grilled & served sizzling on a bed of crisp capsicum, onion & finished with a tasty garlic lemon butter. Served with your choice of sides & includes the Salad Bar.
Grilled Barramundi $35.00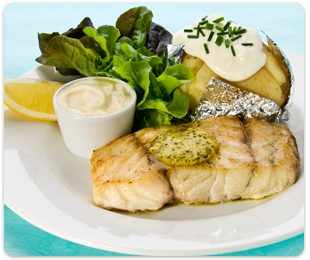 A delicious fillet of grilled Australian Barramundi topped with herb & garlic butter. Served with lime mayonnaise & your choice of sides. Includes the Endless Sizzler Salad Bar.
Fisherman's Plate $33.00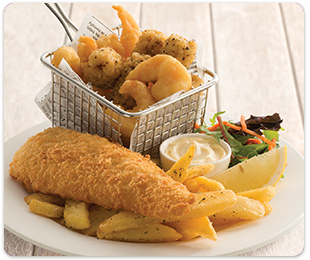 Tender Salt and Pepper Calamari, Crumbed Whiting, Tempura Prawns and Thick Cut Steak Fries! Served with a lemon wedge and lime mayonnaise.
Steak & Garlic Mushrooms $33.95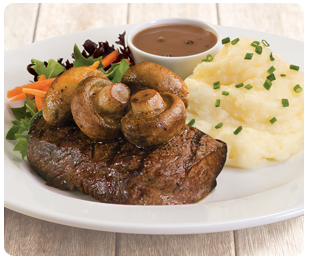 A juicy, char-grilled 200gm rump steak, topped with garlic button mushrooms and served with your choice of sides and sauce. Includes the Endless Salad Bar.
Steak with Salt & Pepper Calamari $34.95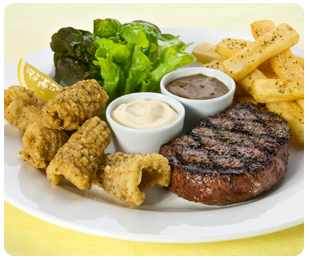 Our juicy 200gm rump steak is served with tender salt & pepper calamari rings. Served with your choice of sides and sauce. Includes the Endless Sizzler Salad Bar.
Steak & Ribs Combo $39.95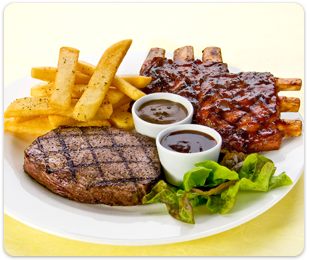 For those that just can't decide between steak or ribs, you'll love our new combination platter with a juicy 200gm Rump Steak & succulent Honey BBQ Ribs. Served with your choice of sides & includes The Endless Sizzler Salad Bar.
Steak & Malibu Combo $37.95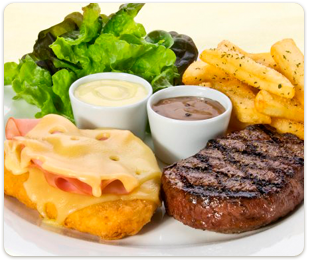 Two of our favourites, a tender char-grilled 200g Rump Steak accompanied by our signature Malibu Chicken Supreme. Served with your choice of sauce & side. Includes the Endless Sizzler Salad Bar.
Malibu Chicken Supreme $30.00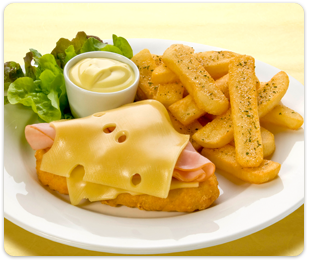 Lightly battered chicken, topped with ham, Swiss Cheese and accompanied by our delicious Malibu sauce. Served with your choice of sides. Includes the Endless Sizzler Salad Bar.
Swiss Grilled Chicken $31.50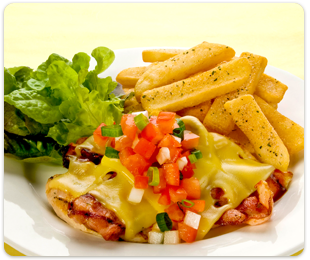 A juicy, tender boneless chicken breast topped with bacon, Swiss cheese and fresh, homemade tomato salsa. Served with your choice of sides. Includes the Endless Sizzler Salad Bar.
Kids Salad Bar
4 Years $5.95 / $5 years $6.95 / 6 years $7.95 / 7 years $8.95 / 8-12 years $9.95 / Under 4 Free*
*Free Salad Bar for one child, 3 years and under, accompanied by an adult purchasing The Salad Bar
Kids Grills
All grills include Salad Bar.
Kids Shrimp $10.95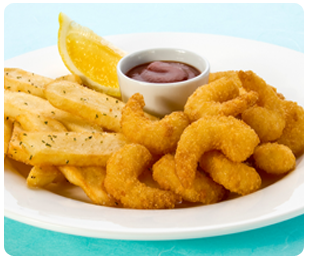 Now kids can enjoy our crumbed shrimp, served with their choice of side & tomato sauce. Includes the Endless Salad Bar.
Kids Chicken Nuggets $10.95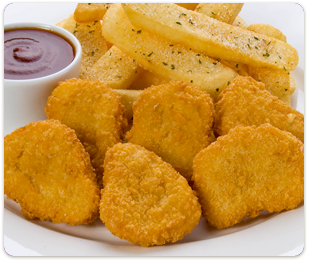 Tender, crumbed boneless pieces of chicken, served with chips & tomato sauce. Includes the Salad Bar.
Kids Cheese Burger $10.95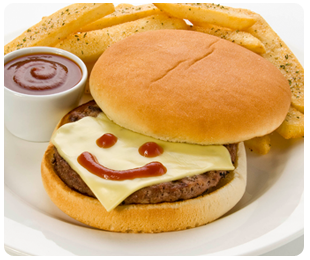 A juicy beef patty topped with cheese, between a soft burger bun & served with chips & tomato sauce. Includes the Salad Bar.
Kids Rump Steak $10.95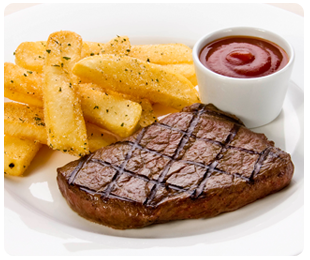 130g grilled, juicy Rump steak, served with chips & tomato sauce. Includes the Salad Bar.
Pop Tops $2.50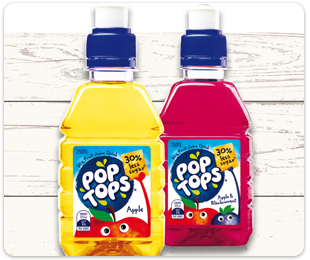 Kids can now enjoy Pop Tops in either Apple or Apple & Blackcurrent!
Kids Soft Drinks $2.50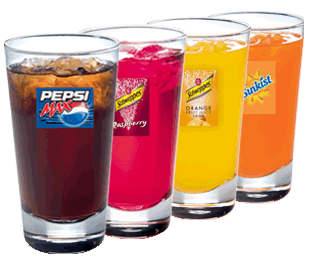 You can't beat us for value! The Kids Endless Beverage Bar includes Pepsi & Schweppes soft drinks, orange juice & water.
Who Owned Sizzler in Australia?
According to an article from AFR in April 1997, Collins Foods, the United States owner of the Sizzler concept was the master franchiser of Sizzler in Australia. At the time Collins was operating 36 restaurants across Queensland, Western Australia, southern NSW and the Northern Territory. A further 39 restaurants were owned by Hong Kong-based Jardine Matheson which were the ones in Victoria, South Australia, Tasmania and northern New South Wales (from the Parramatta River to Coffs Harbor). The Jardine group bought these restaurants in 1991.
Over time, the novelty of Sizzler's concept started to fade as McDonald's and other quick-service chains started to cut their prices and improve their image of value, making them appear to be more desirable to dine in. This made the concept of having to line up to get in and spend a long time there seem less convenient.
The marketing of Sizzler was controlled by Collins Foods, which led to some bad decisions that further weakened the brand as sales began to slide. They offered a series of discounts and promotions that did lead to short-term sales spikes but didn't help in the long term. That, and fairly dull marketing campaigns made the Jardine group very unhappy and their complaints were ignored.
Why did so many Sizzler locations close in 1997?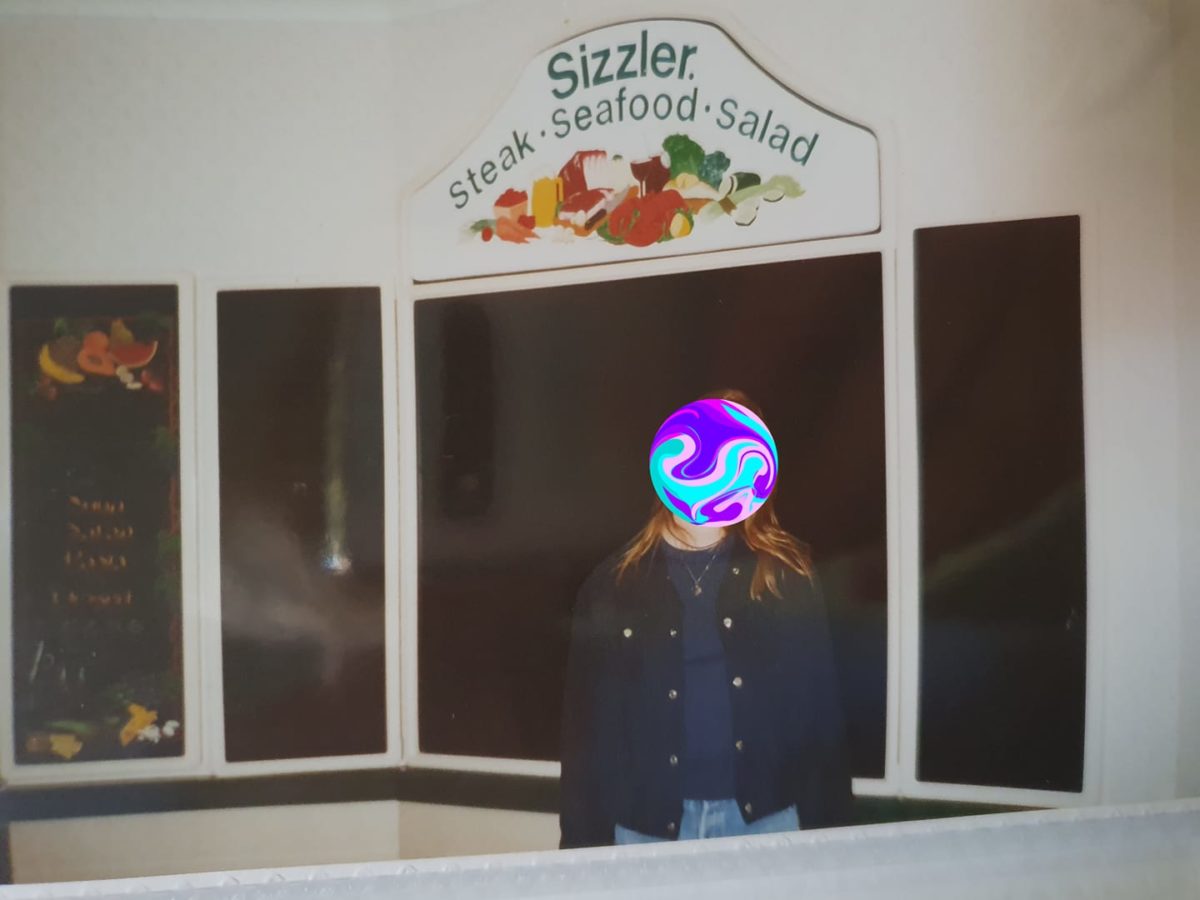 On the last day of Sizzler in Ferntree Gully, Victoria
A former Jardine Matheson employee, Trevor Willoughby left the company in 1993 with a plan to help establish a similar restaurant chain called Bell's. In early 1995, he attempted to float Bell's but was unsuccessful and needed to find more backers.
UFH Holdings, a private company owned by Willoughby, his wife and Sandra and Les Williams, a former hotel and bottle-shop owner finally made a $60 million deal with Jardine to buy all of their Sizzler locations to turn into Bell's. These Sizzler restaurants were turning over $50 million a year and the new Bell's concept was estimated to make $90 million a year. This would be more than just a name change, but also included "ripping out the plastic plants and salad bars, changing the menu, reducing the number of seats, expanding the bar area, and introducing new cutlery and crockery." They kept the Sizzler staff to work at Bell's.
From what I can gather, another AFR article from June 4th 1997 announced these new Bell's restaurants were closing after only about 6 weeks of operation after being foreclosed by banks. This led to the more than 2,000 former Sizzler/Bell's staff being unemployed and unlikely to have received redundancy packages.
History of Sizzler in Australia & Collins Foods
Whilst being a well-loved and fondly-remember restaurant chain, Sizzler restaurants actually originated in the USA. The first one opened in California in 1958 with owners Del and Helen Johnson. The first Australian Sizzler store opened in July 1985 in Annerley Queensland, this location closed in 2017.
Sizzler in Australia was owned by Collins Foods, which started in 1969 with the first KFC store in Kedren Queensland. By the time they opened their first Sizzler restaurant, they already had 50 KFC locations. In 1989, KFC's first food court restaurant opened. In 1992, Sizzler expanded into Asia. By the end of the 1990s, all of the Sizzlers in Victoria had closed. In 2005 Collins Foods were acquired by Pacific Equity Partners and their headquarters moved to Brisbane. By 2011 they had 119 KFC locations and 26 Sizzler restaurants in Australia and 59 Sizzler restaurants franchised in Asia. They also listed on the Australian Securities Exchange (ASX:CKF) on 4th of August 2011. In 2013, 42 more KFC restaurants were Acquired in WA and NT and they bought a 50% stake in Snag Stand. By this point, KFC was definitely their main focus with its quick service menu allowing more customers to be served quickly and smaller locations with cheaper rent. In 2016, they acquired 13 more KFC restaurants in NSW and Victoria, as well as the remaining 50% of the Snag Stand business, several more Sizzler stores started to close their doors. In December 2016, Collins food expanded into Europe, acquiring 12 KFC restaurants in Germany. In 2017, they acquired 16 KFC restaurants in The Netherlands and another 28 more KFC restaurants across Tasmania, South Australia and Western Australia. In November 2017, the original Annerley location was converted into the first Taco Bell restaurant and it was announced that all Snag Stand locations would close by the end of the year. The final Australian Sizzler locations closed on November 15, 2020, resulting in the loss of 150 jobs across the 9 remaining stores.
At the time of writing this article in August 2021, Collins Foods owns 252 KFC restaurants in Australia, 17 in Germany and 35 in The Netherlands. It also owns 16 Taco Bell Restaurants in Australia, with 12 in Queensland and 4 in Victoria and employs over 15,000 employees.
Photos of the Abandoned Campbelltown Sizzler in NSW
The following photos were shared with me by Daniel Jones, taken shortly before Sizzler in Campbelltown NSW closed down.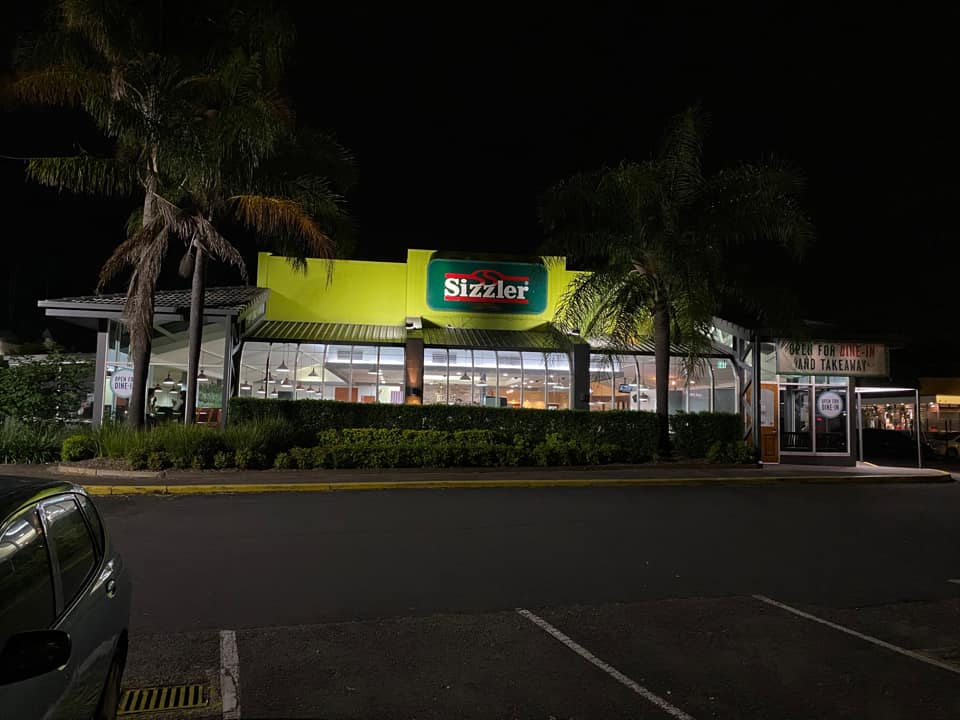 "Sizzler Campbelltown. A week before it closed last year"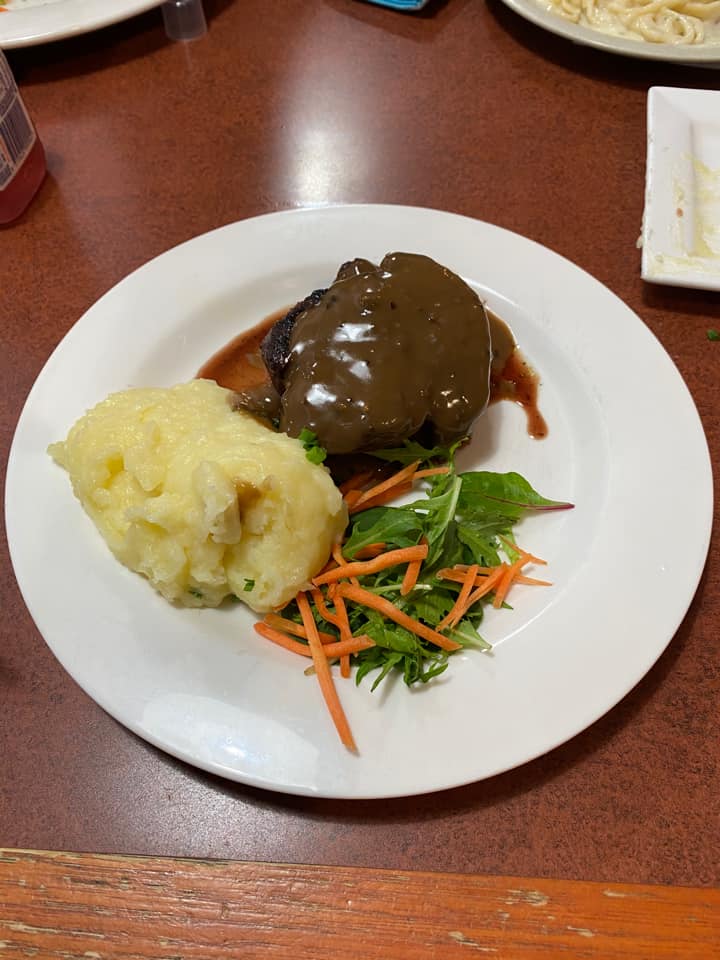 "My last beautiful steak at Sizzler Campbelltown."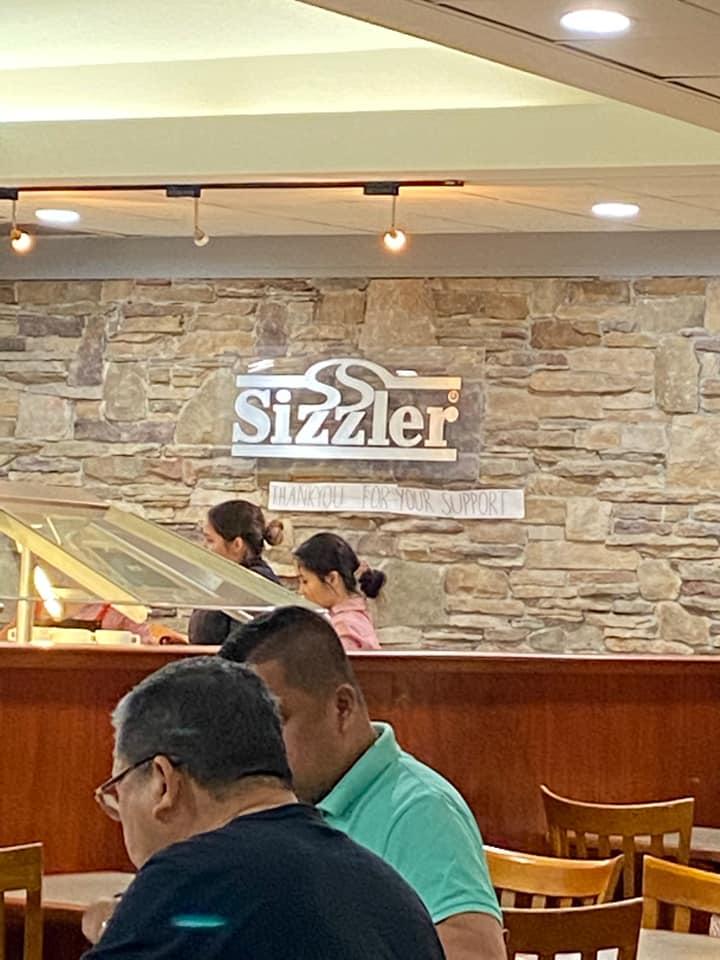 The following photos and blurb below in the Old & Abandoned Australia Facebook group by Ryan Punch who contacted me to add to the article:
Lights ablaze, the last NSW Sizzler Restaurant silently awaits demolition. Sizzler arrived in Australia in 1986 and at one point operated 28 stores. Unfortunately, as they were owned by the owners of KFC, the downturn in the casual dining sector in the 2010s saw KFC give a much better return on investment; so Sizzler was allowed to die a natural death with no advertising and no further capital investment.
The company scrambled to change its business model to cater to the effects of COVID19 but the end came at the end of 2020 when the 8 locations in QLD closed, along with the last NSW Sizzler at Campbelltown, pictured.
This site is subject to a development proposal to demolish and replace all structures on-site with 3 separate fast-food franchise buildings: Taco Bell, Krispy Kreme, and Carl's Jr.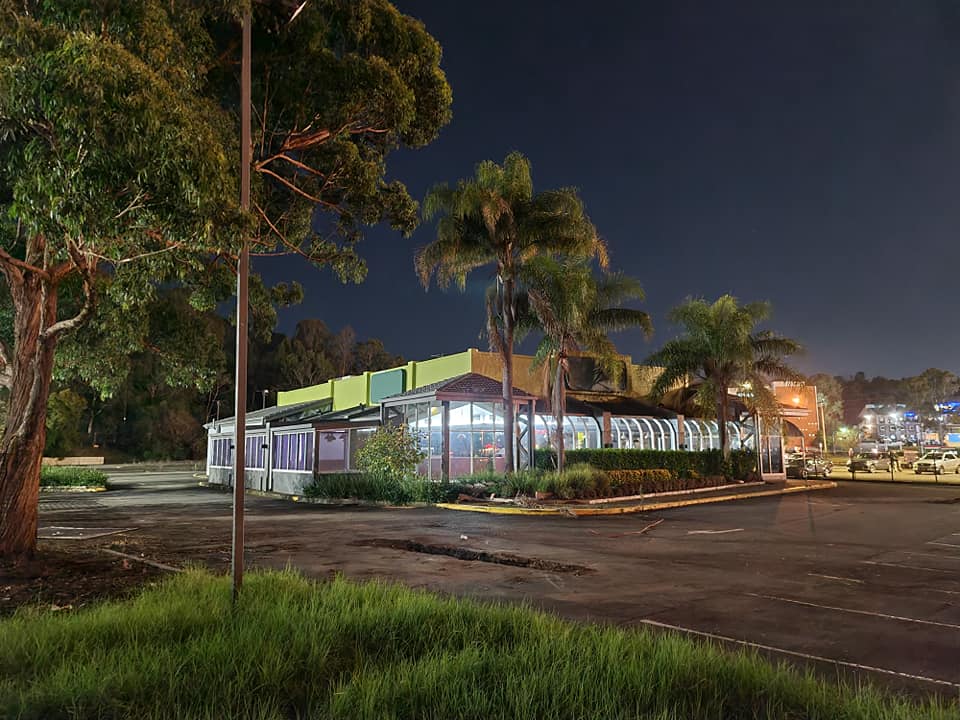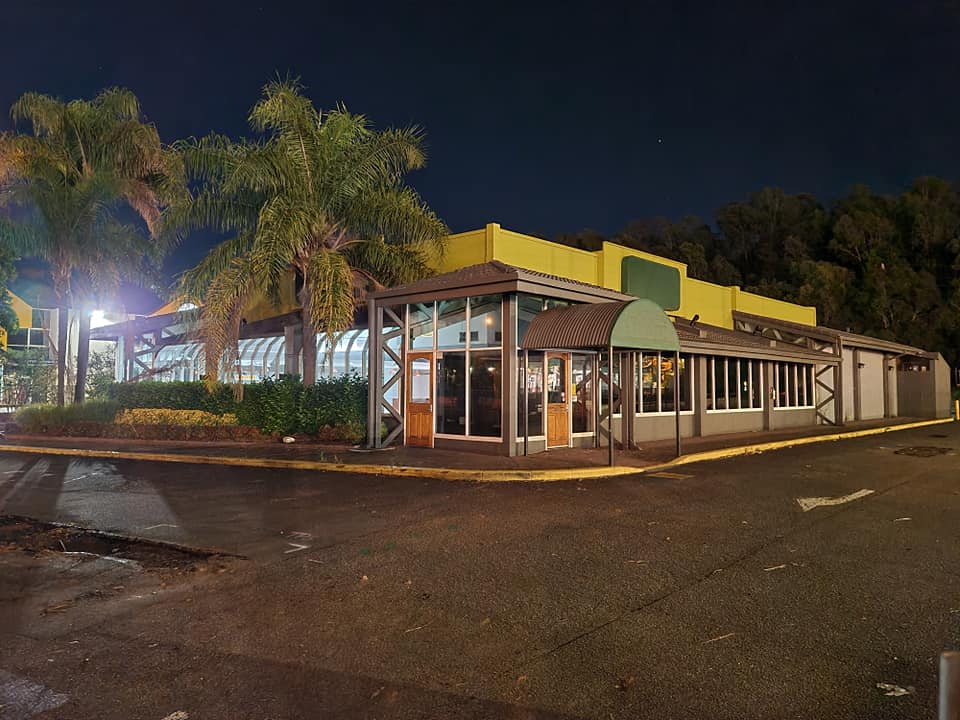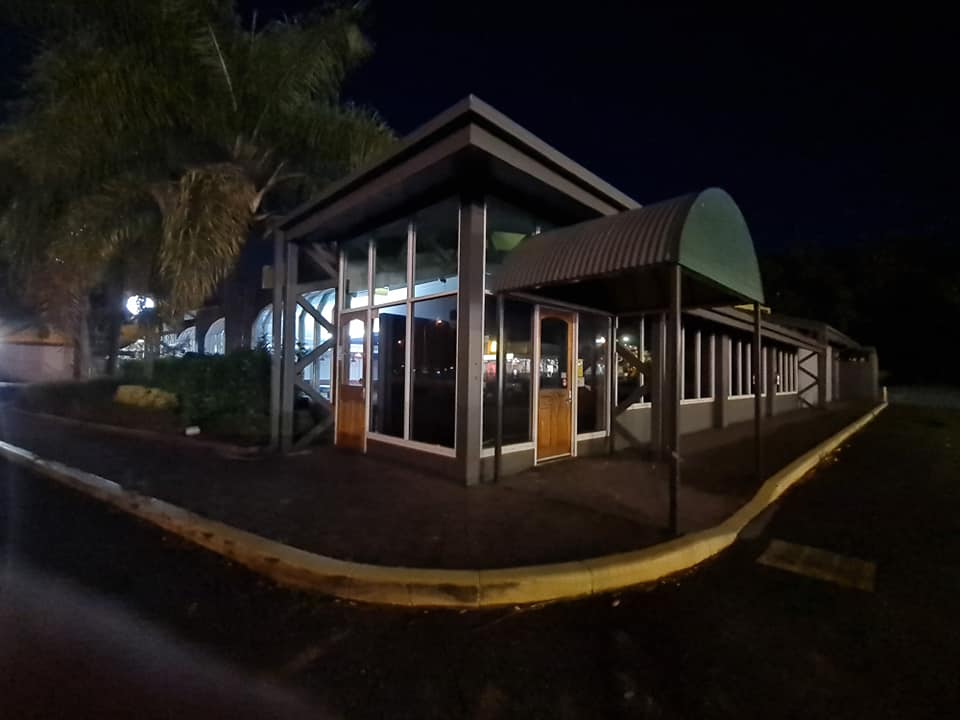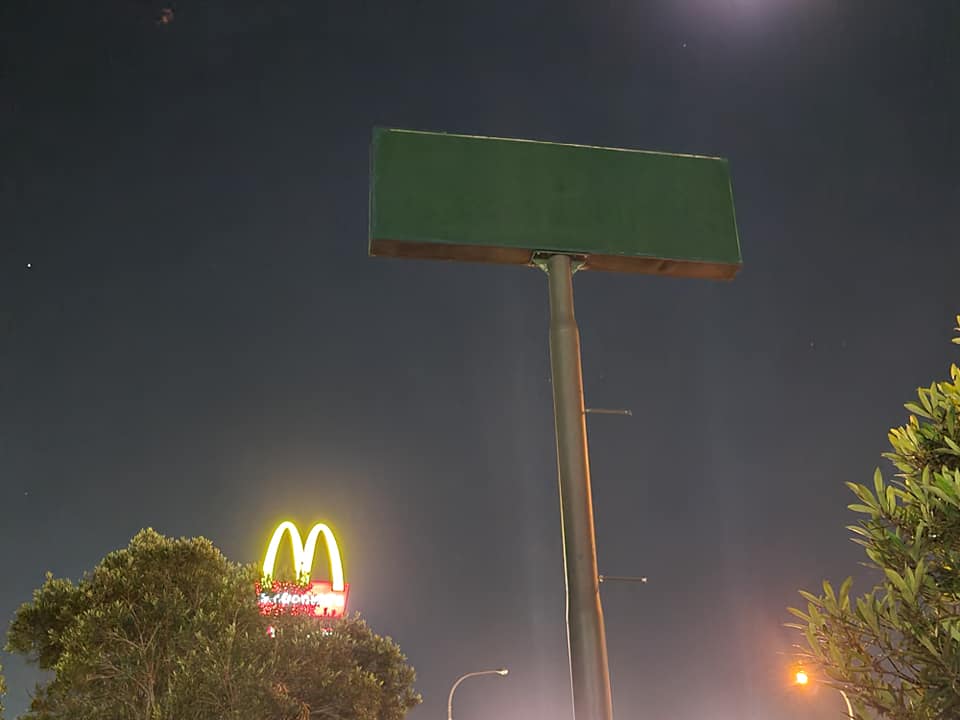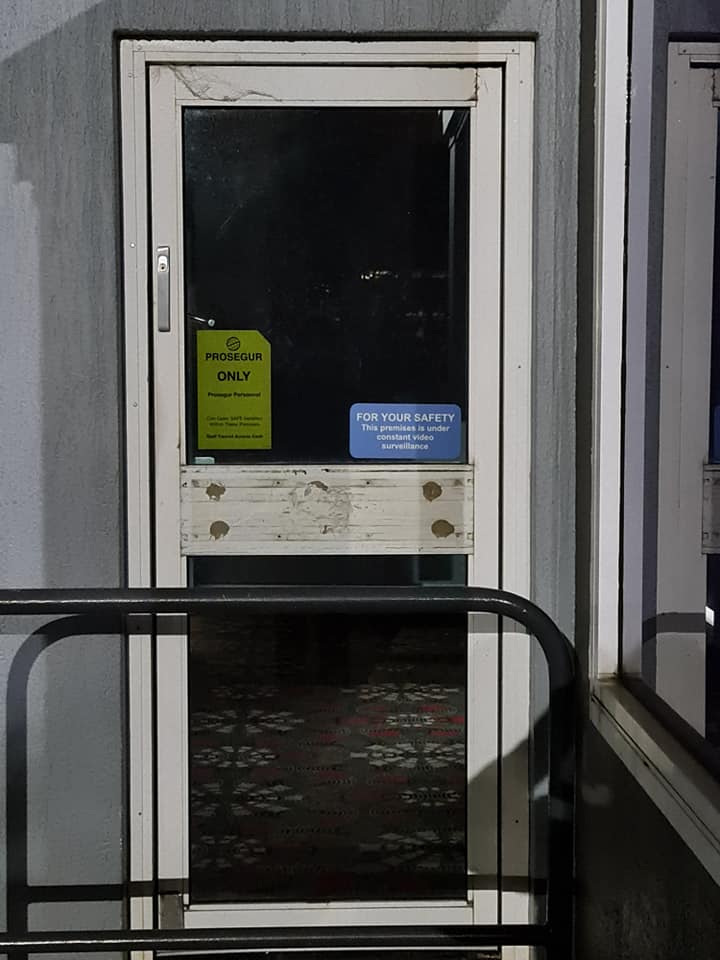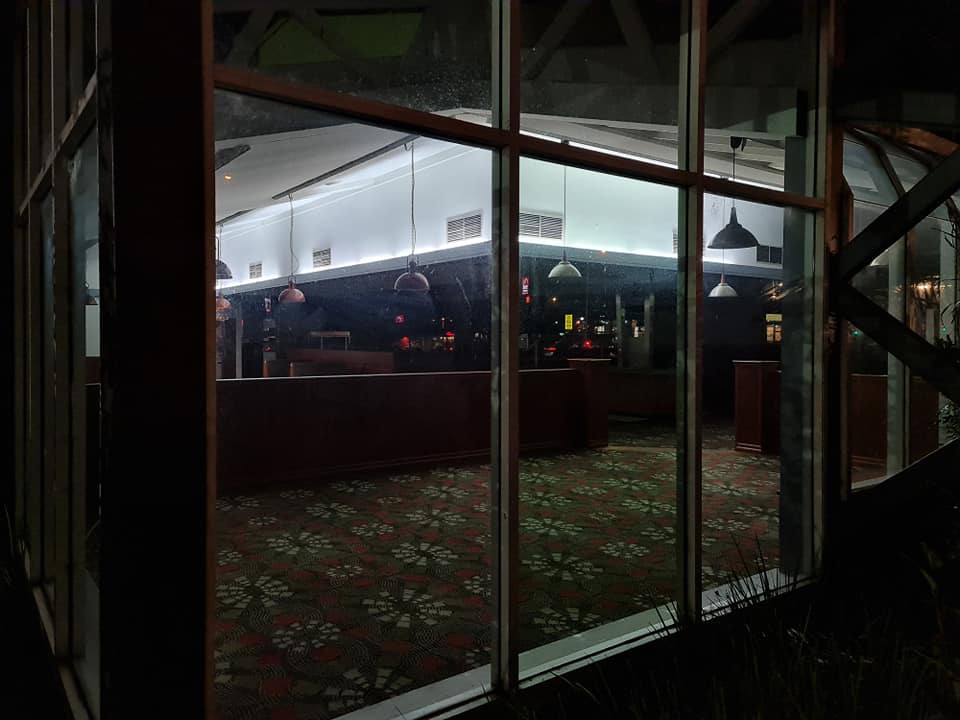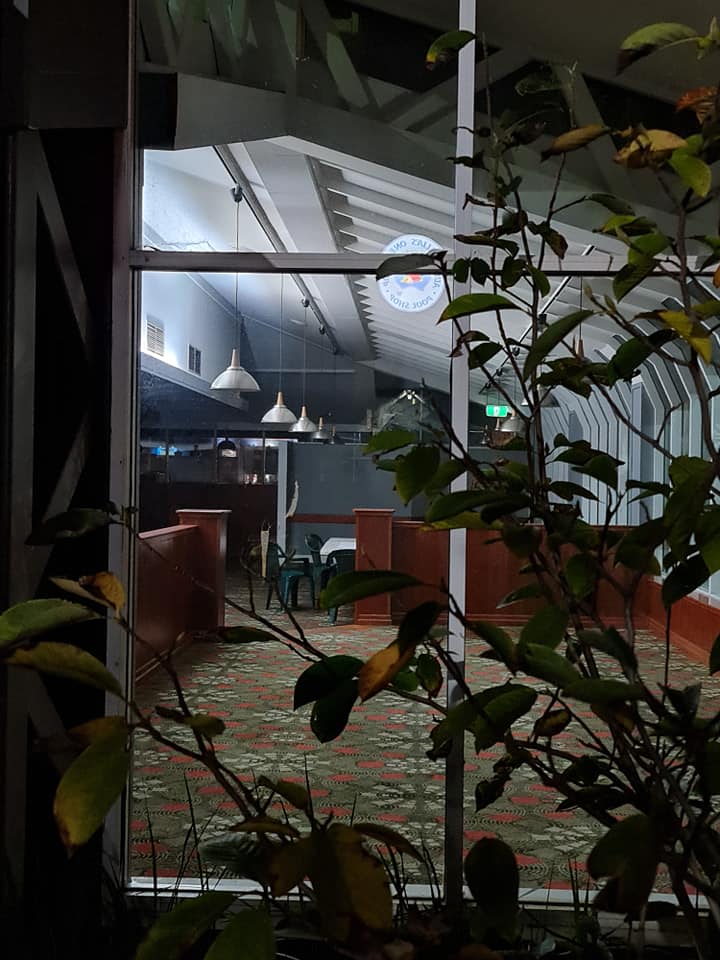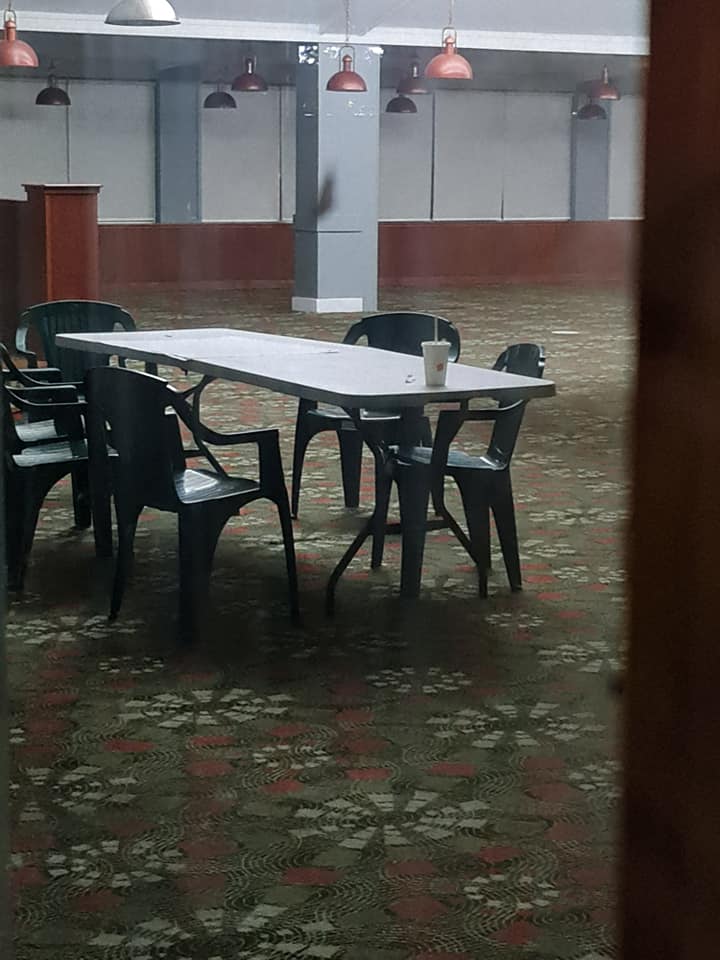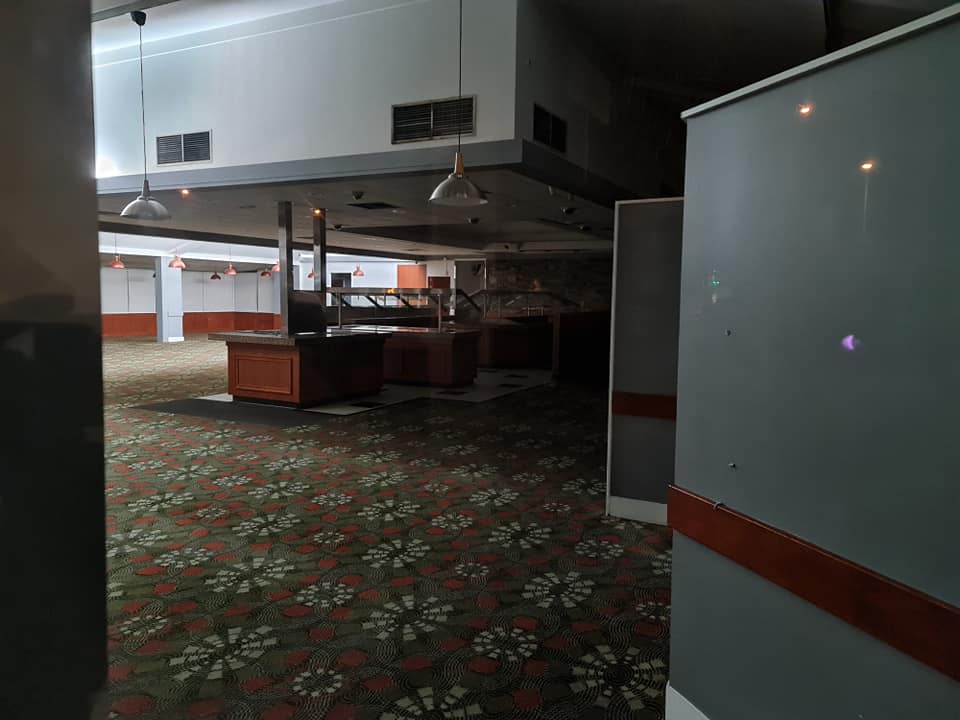 More Photos of Sizzler at Mermaid Beach
A friend of mine, Tay, also from Melbourne sent me all the photos she took at the Mermaid Beach location in March & July 2019, excluding any with her face in them. This includes one Sunday breakfast and one dinner.
Sunday Breakfast at Sizzler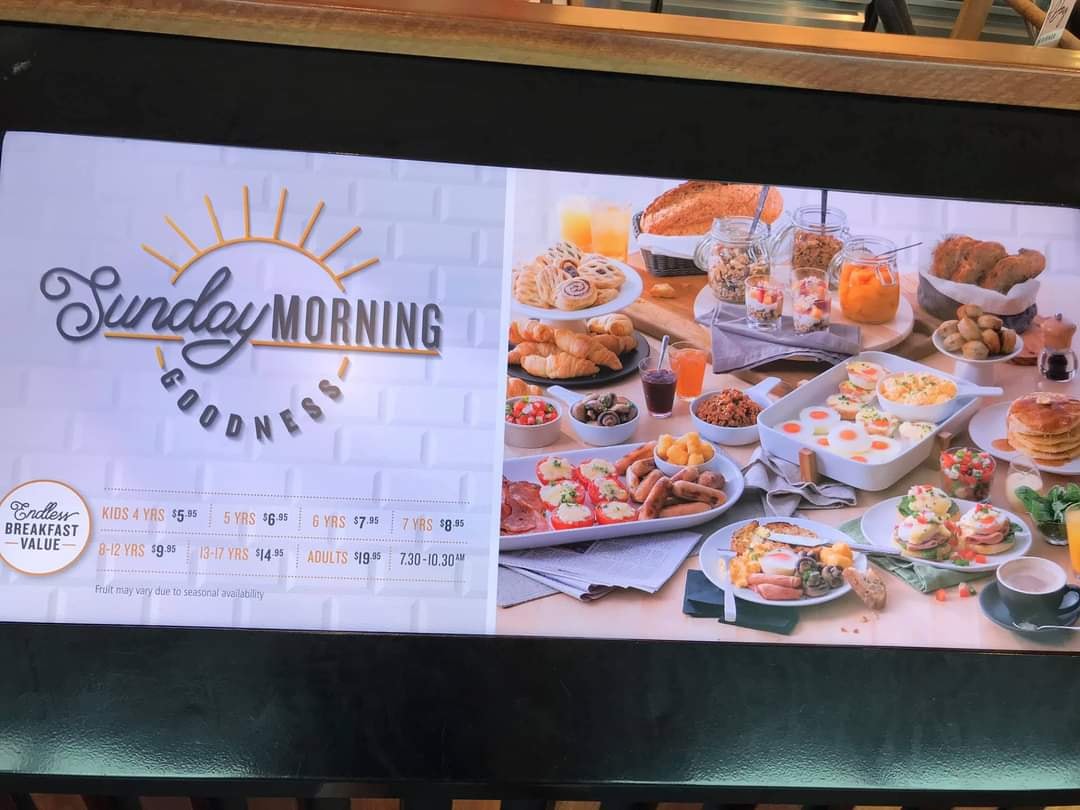 Here's a great photo of the Sunday Morning Goodness Endless Breakfast at Sizzler.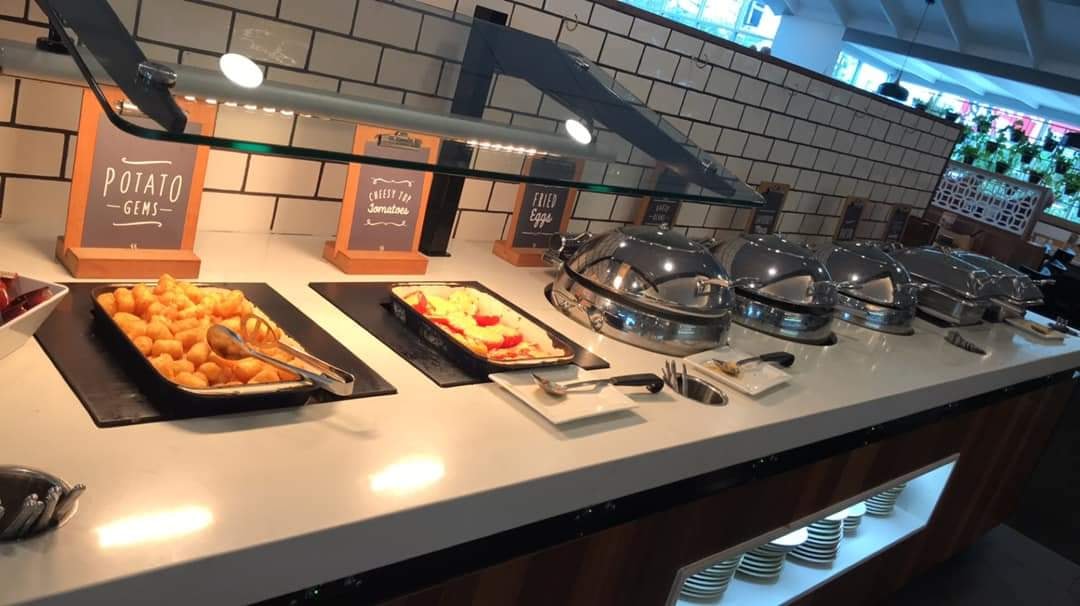 Above you can see potato gems, cheesy top tomatoes and fried eggs. I would have definitely tried those tomatoes if I were there at breakfast.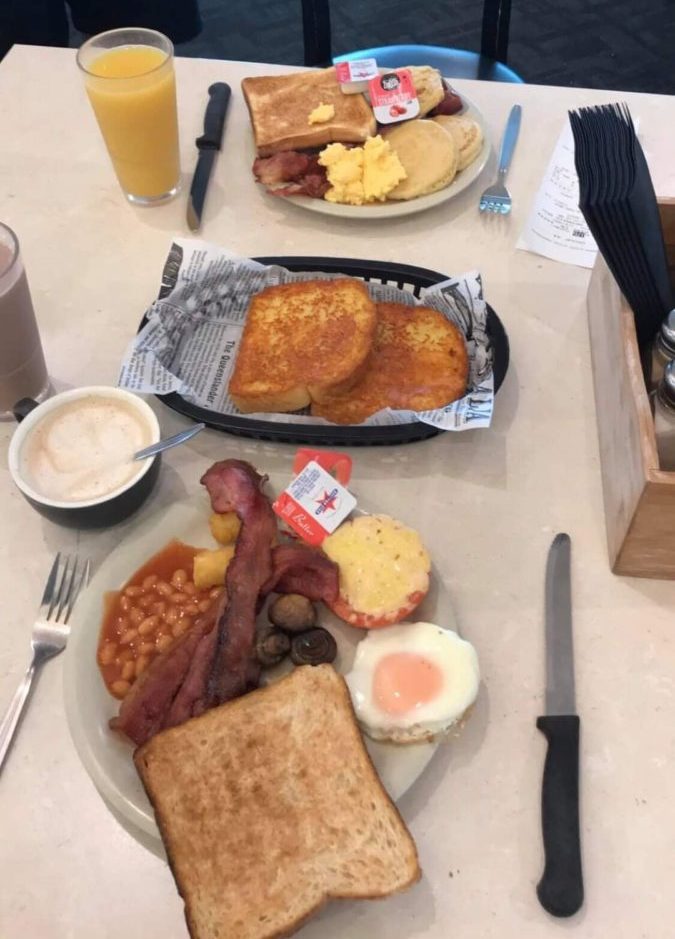 It's good to see you could still get the cheesy toast at breakfast.
Dinner Menu 2019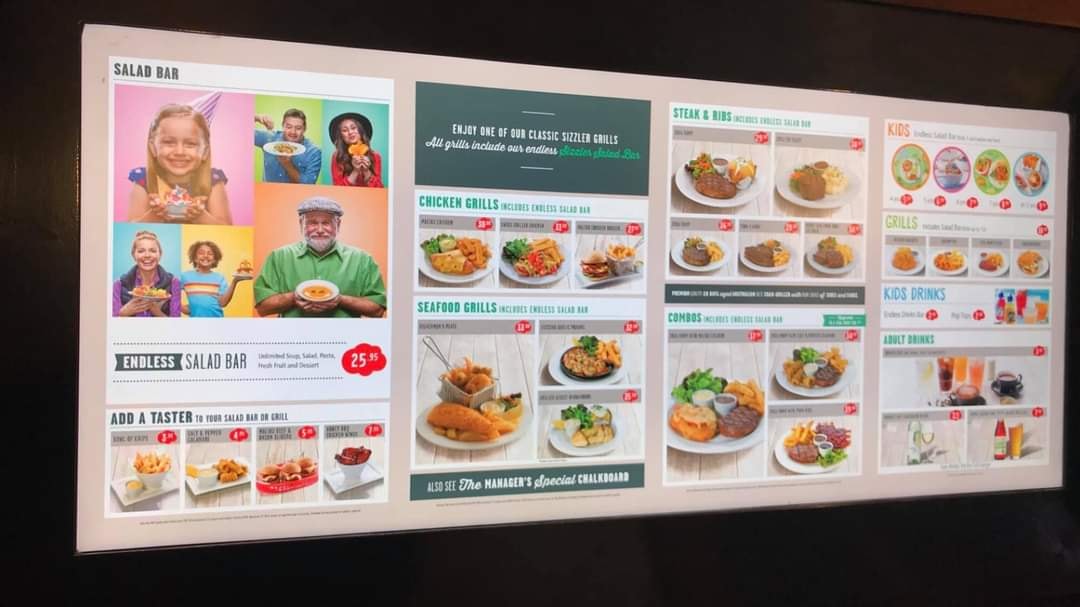 Here's a good photo of the menu at Sizzler in 2019.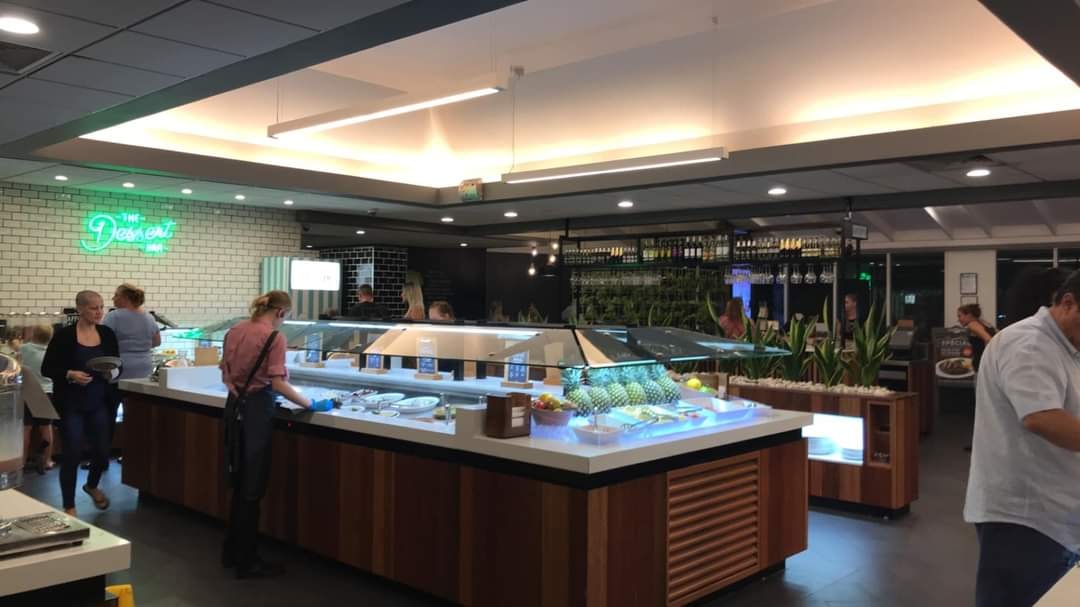 This is a great shot of the Dessert Bar and the classic plastic plant decor.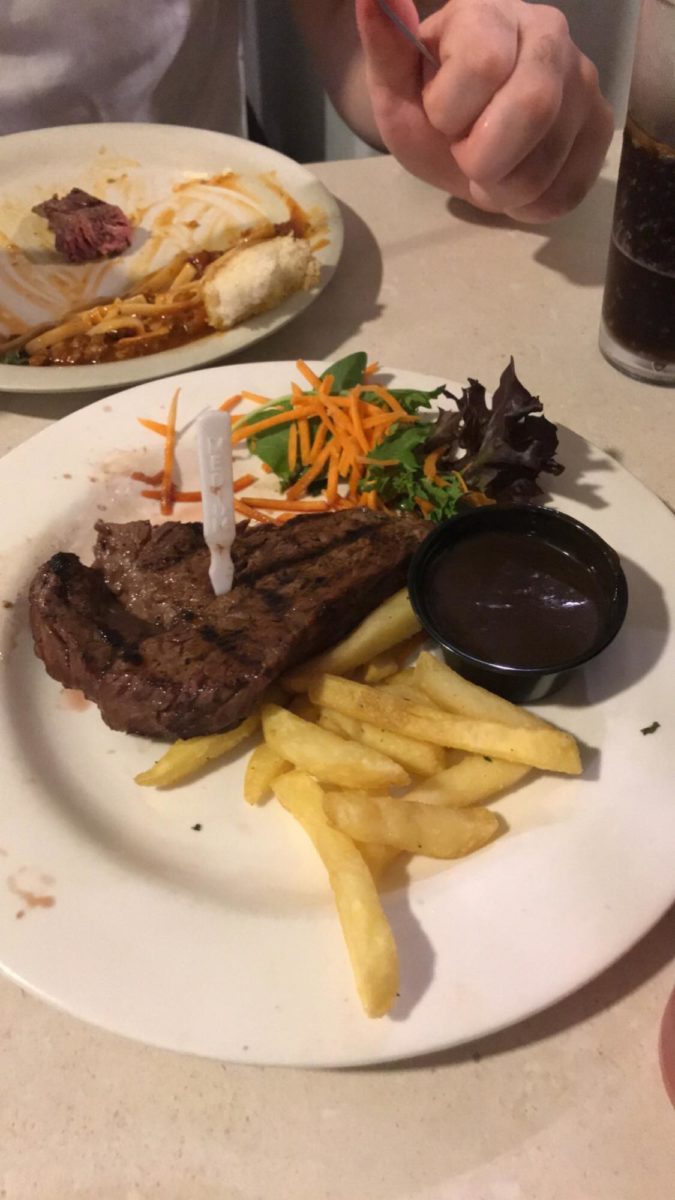 A medium steak with a little peg in it to indicate such.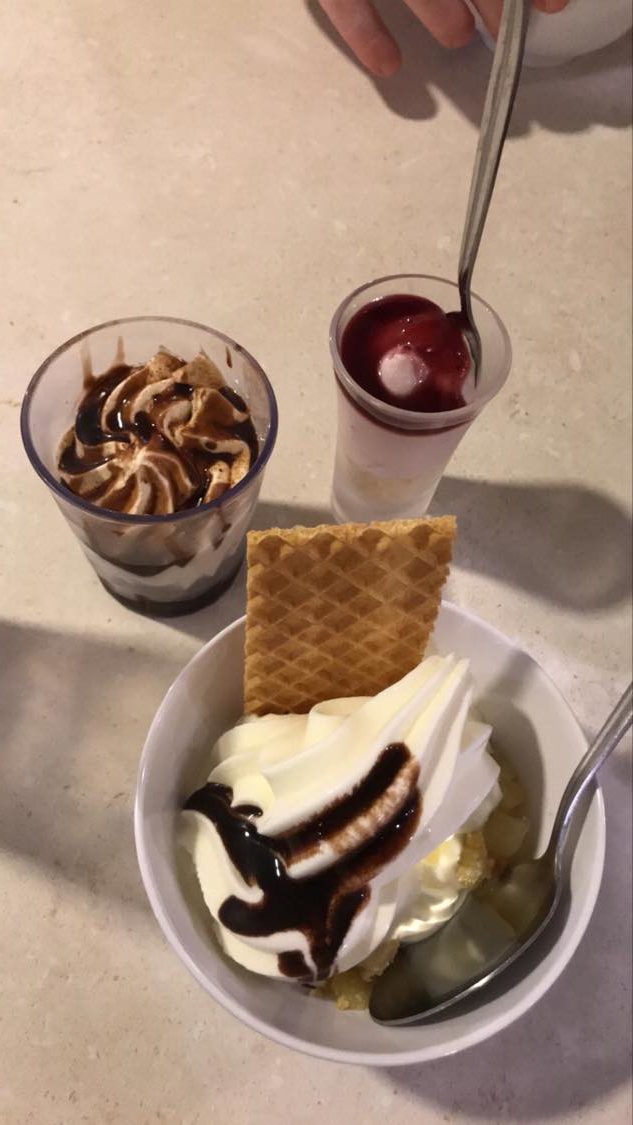 Sizzler desserts.
Goodbye Sizzler!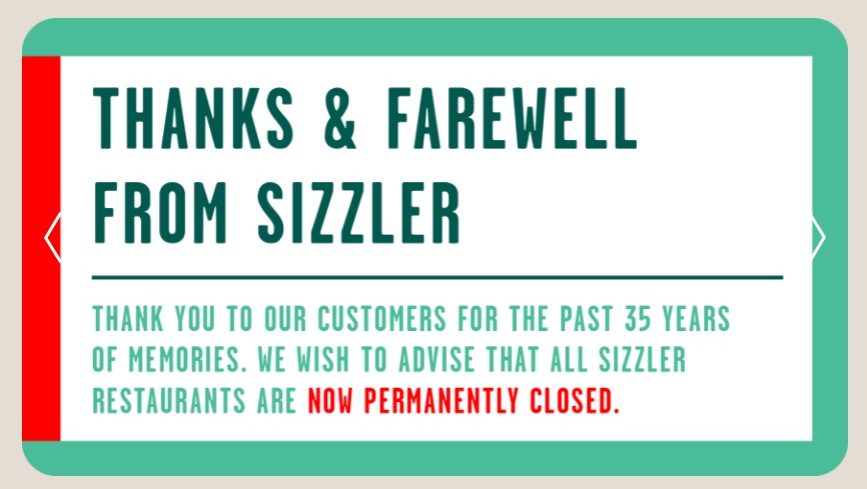 Above is their goodbye message that appeared on their website until the site was removed in early 2021.