This article is dedicated to Joshua Karlovic, one of Volt's biggest fans. Other than him, I've avoided using any names to prevent any ancient photos from being found by present and future employers of anyone who might not want these photos to be easily identifiable. If you are featured in a picture here and would like it removed, let me know!
To anyone who lives close to Melbourne's CBD or in the eastern suburbs, the thought of going to a nightclub in Werribee sounds like the worst time ever. And for many, they're probably right. However, those of us who were teenagers in the early 2000s to the late mid-2010s and lived in Werribee didn't have many options.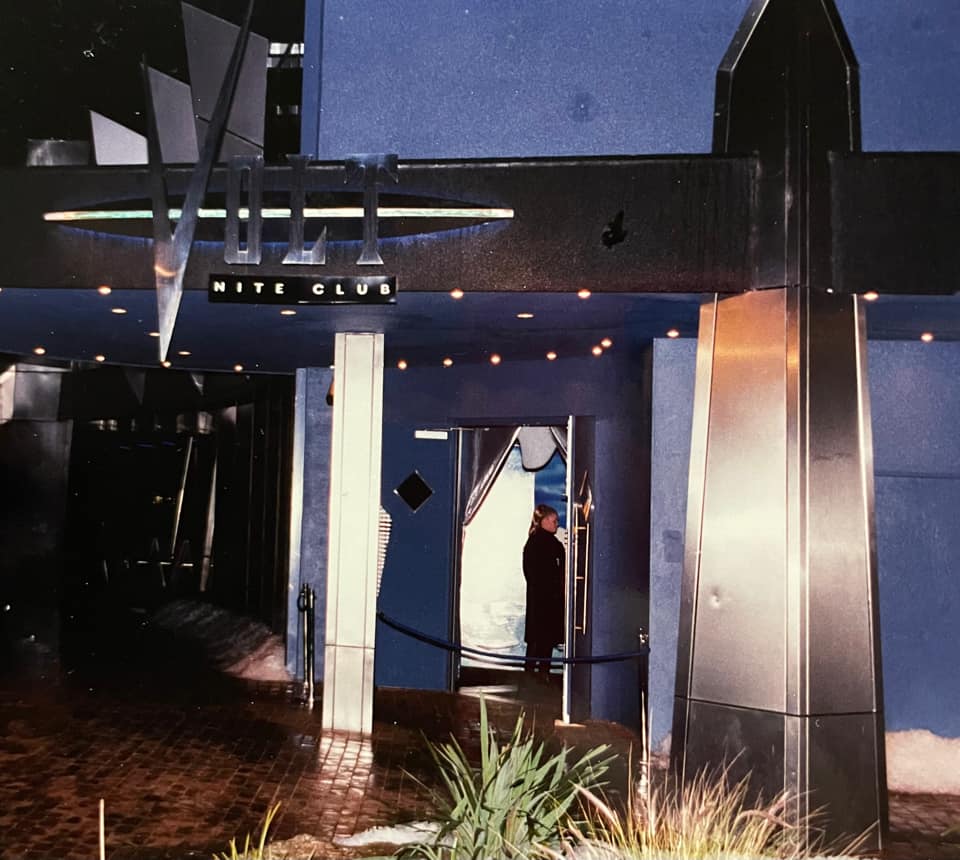 Keep in mind, we did not have all night trains, Uber did not exist and taxis home from the city could be up to $100. A night out in the city used to usually mean waiting out all night for the first train home around 5 AM unless you had a designated driver or a lot of money for a taxi. There were also several late-night buses called the Night Riders, but none of those stopped near my house so I never used one, but they would have helped some people get home for sure without wasting all their beer money.
This physical isolation led to a few Werribee Nightclubs flourishing for many years. Volt and then later Mynt Lounge. Neither of these venues operates anymore but will live on forever in the memory of anyone who grew up here at the time as places of infamy.
Today I'll go over my memories of Volt Nightclub, affectionately known as "The Dirty V". Volt was located on the outside of the Werribee Plaza and its address was the corner of Heaths Road and Derrimut Road, Hoppers Crossing.
A Brief History of Blasers Dance Club
According to local legend, Blasers (not Blazers as many believed) or "Blah" as the kids called it at the time first opened for one night in 1986 (two years before I was born). Some liquor license issues caused it to not open properly until 1987.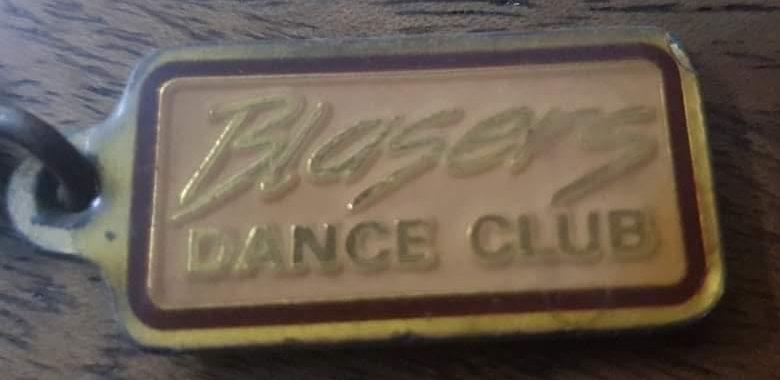 Some people had members keyrings that gave people free entry and priority entry. I have one of those from Mynt Lounge somewhere, but they stopped honouring that pretty quickly.

Blazers or Blasers?
I recently updated the spelling in this article from Blazers to Blasers.  Nearly everyone remembers it as Blazers, possibly a Mandela effect in action. Or maybe it is because Blaser isn't really a word in English. Blaser is actually the name of a German firearm company.  Given it was renamed Volt around 1997 or 1998, which wasn't long after the Port Arthur Massacre, perhaps sharing a name with a gun company seemed like a bad idea. Or maybe too many people had those VIP keyrings and this was a good way to nullify them. Or maybe ownership changed. If anyone knows, please comment below!
About Volt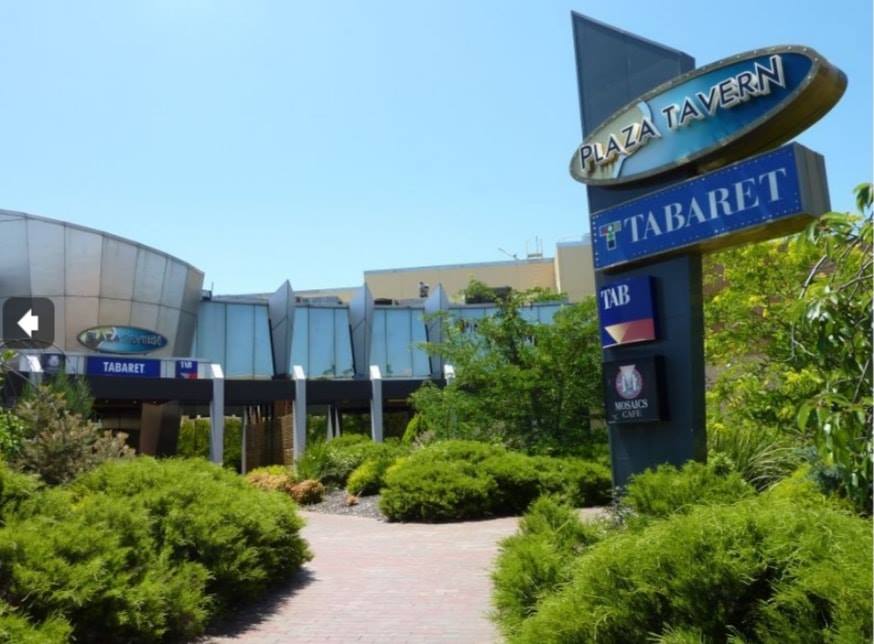 Below is how Volt Described itself on its 2008 website.
Volt Nightclub is part of the Werribee Plaza Tavern. It features:
3 Bars: the Long Bar, the Short Bar, and the Mezzanine Bar
An upper and lower level
A large dancefloor
Room for 800
An ideal location
Volt Nightclub is situated at the corner of Derrimut and Heaths Roads in Werribee, right next to the Werribee Plaza. There are numerous restaurants nearby, and also the Mosaics Cafe, and the Tavern Bar.
Volt Dress Code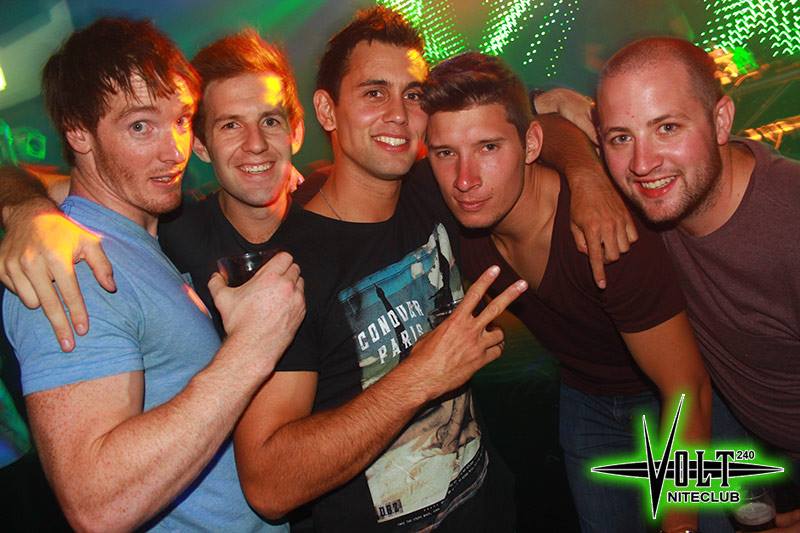 Below is how Volt described its dress code in 2008, but I never really witnessed this being enforced. That being said one of my friends told me their mate got denied for wearing blue Nike Air Max shoes, yet another friend of mine reckons he got in wearing thongs. Given this place was open for so many years, it's possible the security guards and their expectations changed over time.
All clubbers are expected to turn up adhering to the dress code. The dress code is Smart Casual, which means:
Long Pants and Dress Shoes for the Guys
Casual Fashion for the Ladies
On Friday nights, the Dress Code is a little stricter, with guys expected to wear collared shirts.
In order to maintain a high-quality experience for all patrons, in the past Volt Nightclub has regrettably had to disallow entry to patrons who do not follow these guidelines. The most common cause is patrons turn up in 3/4 pants or thongs. Don't let this happen to you.
From Blasers to Volt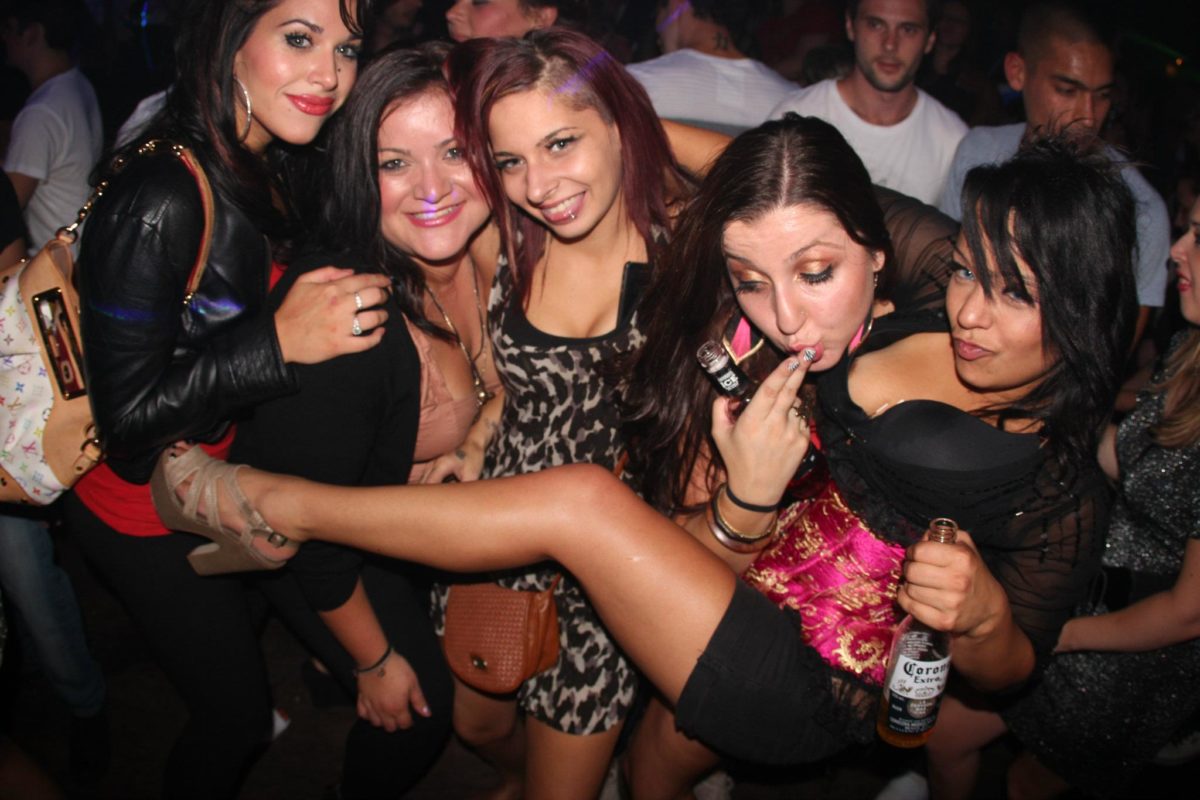 Volt was a crazy place. In the 90s it was called Blasers and my partner's parents met there when her future mum handcuffed her future dad to a bar stool. A modern fairytale for the ages. Many years later, my partner and I met at Mynt and history repeated itself.
At some point, it changed to Volt, and for many Werribee residents around my age (early 30s), this was their first-ever nightclub experience. What made this place different to most other nightclubs was that it was not very fussy about who is let in.
Whilst Mynt was known for having mean bouncers who wouldn't let people in if they didn't like your clothes or your shoes, forcing people to detour to 24/7 Kmart to buy something nicer, Volt would let anyone in as long as you could stand up.
People of Volt

It felt like everyone there was either about 18 years old or 40 years old. I don't think it was ever officially an over 28s club, but it sure felt like it. Though looking back, it's likely these older people are the same ones who'd been going back when it was Blasers and weren't too different to many people of my generation if we were to attend Mynt now (if it were still open).
Update: They had Friday Marquee 28's from about October 2016 ended around March 2017.
Volt Attractions
Adam 12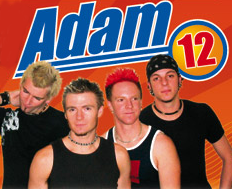 For me, my favourite thing about Volt was the awesome cover band, Adam 12. Volt had a great dance floor and stage setup that was perfect for concerts. Most weeks they would be the headline attraction, playing a lot of the popular rock songs that wedding bands always cover. It was a lot of fun and to see people of all ages having fun together rocking out to live music, particularly live music that we all knew the words to was pretty neat.
With three of the members originally from Tasmania, Adam 12 collectively, have played in excess of a thousand gigs throughout Tasmania and Victoria, including supports for national and international touring performers.
With everything from crowd-pleasers to funky dance grooves, they are sure to entertain all!
Scat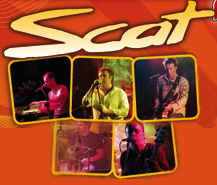 One of the most recognisable names from the '80s is back again featuring all the classic hits from the '70s and '80s, great musicianship, huge vocals and harmonies with a line-up that features members from such acts as the "Ian Moss Band", "Zep Boys", "Hype" and "Flame Trees".
From the biggest B & S Balls in Victoria and New South Wales to the Corporate stage in Melbourne, Scat covered all aspects of the industry for 14 years from 1982 to 1996. Scat constantly delivers high-quality performances to audiences from 18 to 60 years old.
Celebrity Guests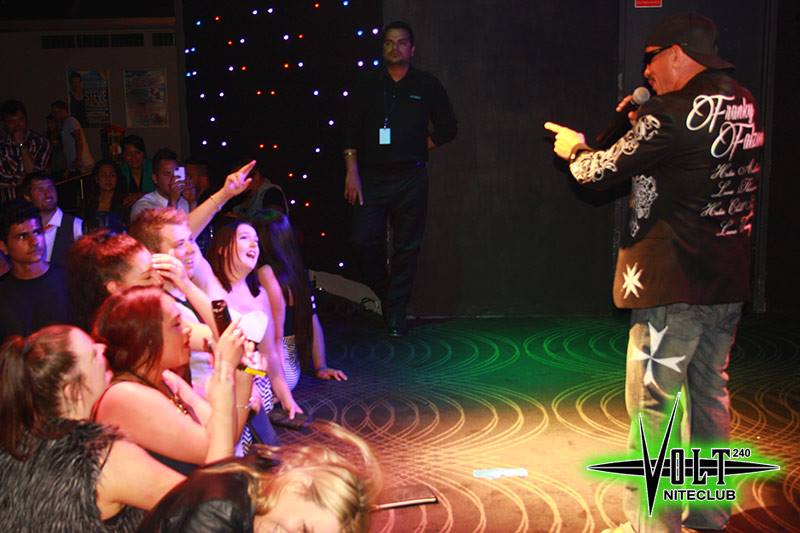 I never attended these so I'm not totally sure how these things worked, but occasionally, former contestants from shows like Big Brother Australia including Zoran Vidinovski from 2007 and at least 1 person from Geordie Shore, or actors from either Home and Away or Neighbours would make special appearances which were heavily promoted. I don't know if they were just doing a signing and photo-op or if they all talked about something on stage, but they often had these really random semi-famous people there. Above is Paul Fenech from Fat Pizza and Housos. Someone from Bondi Rescue also did something here once and so did Chris Hemsworth.
Mischief at Volt
Back in 2004, before I was 18 and before it eventually moved over to Mynt Lounge, Stewart Greig, an absolute legend of a guy who many people my age will remember from the Wyndham Youth Resource centre ran alternative music events with live Aussie bands at Volt.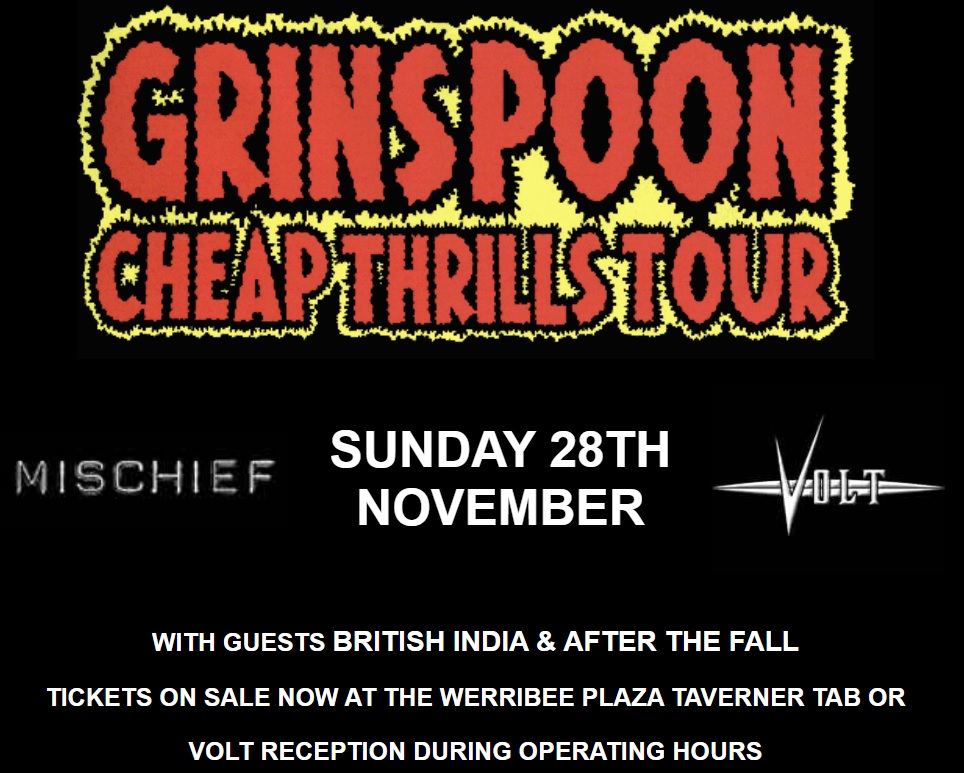 According to an archived version of the Volt website, here is a list of most of the bands that played at Mischief in 2004.
Dekoma Arms (Josh Wins Again), Tricity, Tiltmeter, Contrive, Soulfuric, Michigan Theory, Dolly Blitz, Judge Casper, Picture Box, Ash Wednesday, The Go Set, Say No More, H Block 101, Potamus, Remake Remodel, Nightstick, Blueline Medic, Rivken, aprocessof, The Nation Blue, Bugdust, Wayside, Vinegar Death Biscuits, Michael Jack's Son, Into The Red, Something With Numbers, Kiss Chasy, Last Years Hero, Behind Crimson Eyes, City On Fire, Wishful Thinking, Angela's Dish, Grinspoon, Fonzie.
Many of these bands also played at events at the Youth Resource Centre around this time, perhaps doing underage and overage shows on the same night. I don't recall.
Melbourne's Most Iconic Carpet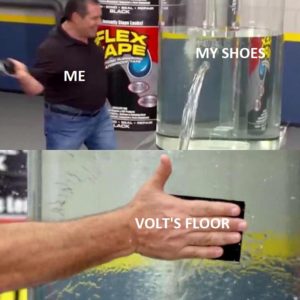 One thing that most people remember best about Volt is the carpet. I don't recall what it looked like. It was probably purple or blue or something. Who knows, it was very dark there whenever I went. But what made it iconic was the feeling when you stepped on it. It was a weird mix of Velcro and electrical tape crossed with chewing gum. It's hard to know for sure if this was due to decades of spilled drinks or a safety measure to avoid slippage. My girlfriend's uncle Campbell reckons he once lost a Converse Chuck Taylor there as it got stuck to the carpet, but I can't tell if he's joking.
Volt Event Nights
Like most nightclubs, Volt loved a theme night, hosting special dress up or themed events whenever it seemed appropriate or whenever there was a public holiday the next day. Some might seem a little distasteful in modern times, but this was a very different time and place.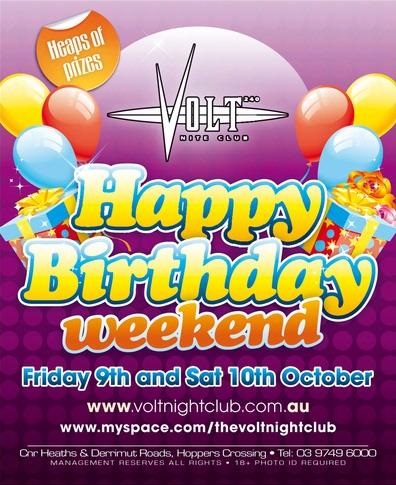 Australia Day at Volt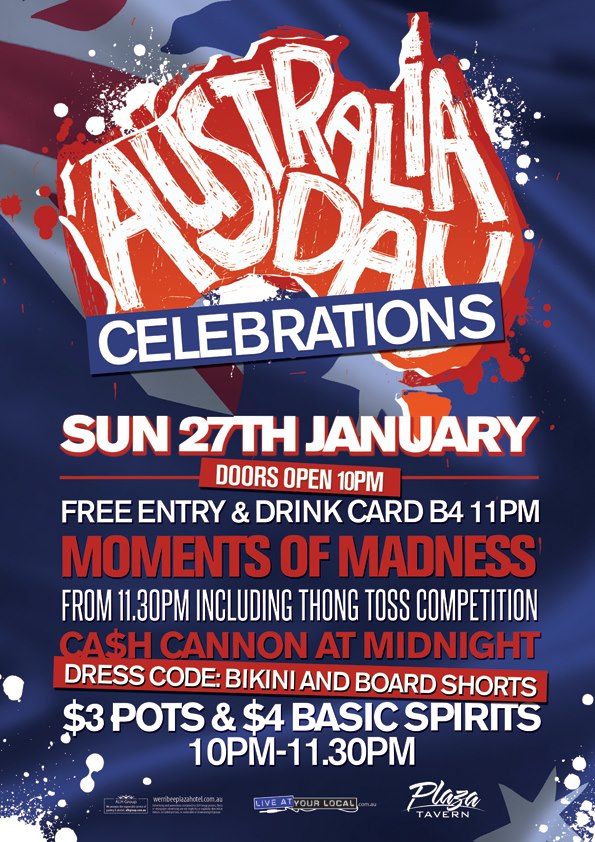 The cash cannon used to shoot out $5 notes and would result in everyone going nuts to pick them up. I never saw this myself, but can imagine it being a lot of fun.
Queens Birthday Eve
The Queen hasn't really done a great deal for Australians. If you are lucky enough to reach 100 you get a nice card from her, but apart from that, what does she do for us? She lives half a world away, dresses funny and probably smells like mothballs. There is one good thing about the Queen though: her birthday! We, as Australians, know it means only one thing: PUBLIC HOLIDAY! That, translated, is a day to sleep off a hangover. So come to Volt on the eve of this auspicious occasion; The Queen's Birthday. Be Australian and make use of the only decent thing the Queen does for us.
Sunday 7th June – Doors open 9PM – Close @ 3AM
Volt Bikini Contests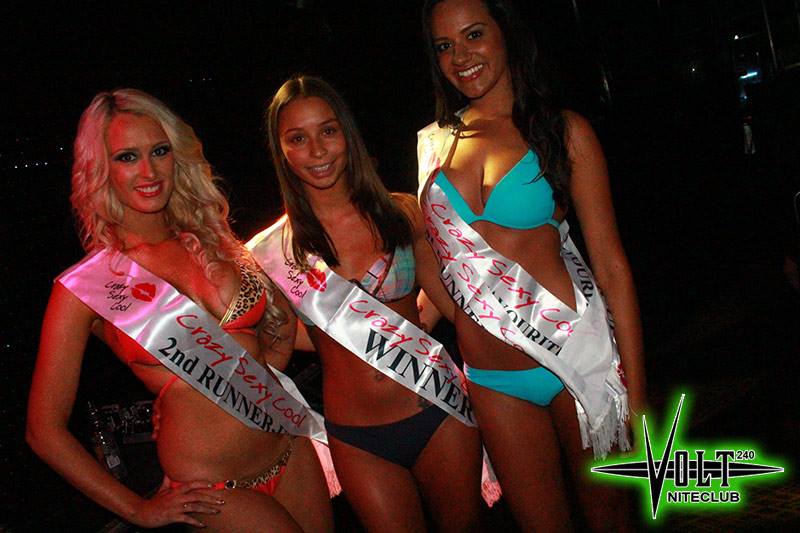 Congrats to the winners of Volt / Crazy Sexy Cool's Bikini Contest 2014.
ANZAC Day Eve at Volt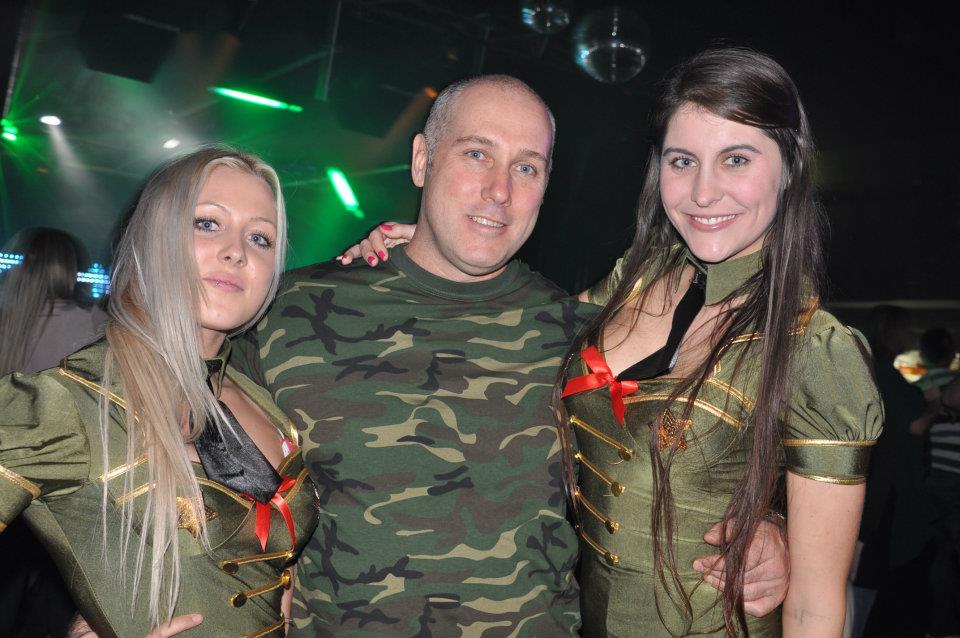 Around ANZAC day each year, they would often do a military-themed dress-up night with models in army costumes who would get photos with attendees. I recall going to one of these.
Volt Miss Footy Fever Heats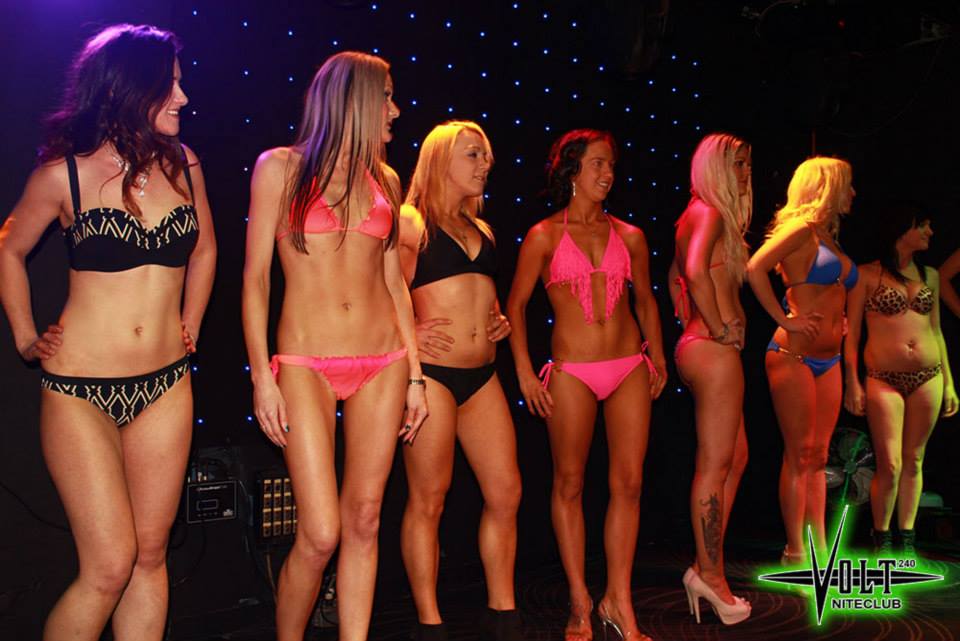 Here's some kind of AFL football-related bikini contest from 2014. I don't know what this has to do with football, but it seems like a classic Volt event.
Raw Muscle Entertainment Male Revue Stage Show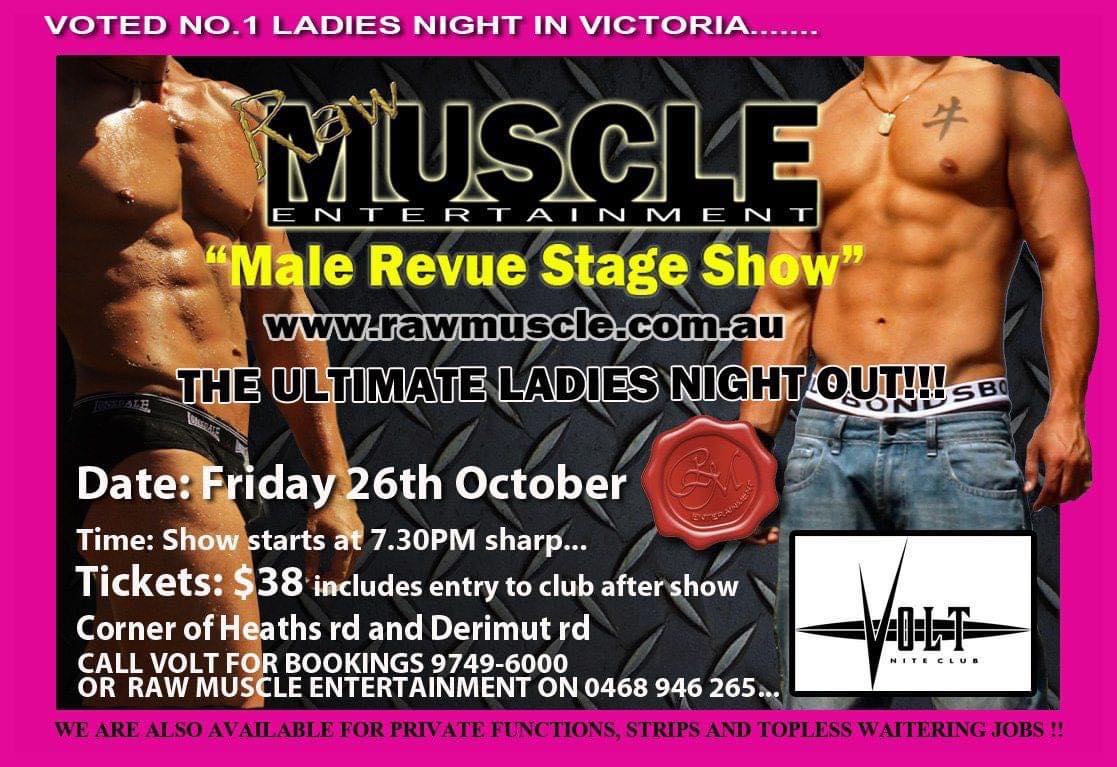 If the other pictures looked a bit sleazy, at least Volt was equal opportunity sleazy.
Miss Ink at Volt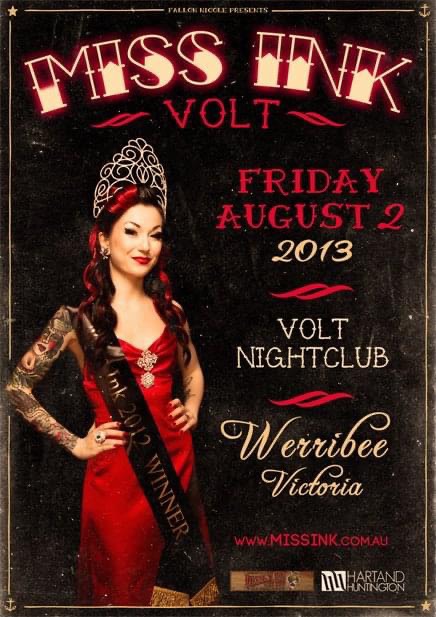 According to the Miss Ink website, Australian tattooed women are put through three rounds – daywear, swimwear and formal wear – and are judged by a panel of professional individuals from within the Australian tattoo, fashion, and/or modelling industries.
Underage Events at Volt
There was the occasional underage event held at Volt. I heard that at one of them the kids went feral and smashed doors and broke smoke machines, which probably ended those for good.
80s night on Thursdays at Volt
They had an 80s night on Thursdays around 2012. I only recall this because I wanted to take my friend from uni there to find a wife to help him extend his Visa.
DJs at Volt
Many DJs came and went over the years. Here are some bios from DJs that I saw on an archived version of their website.
DJ Brad
DJ Brad has worked extensively around Melbourne since 1995. Including 4 year residency at the famous Essendon Grand.
Brad currently mixes Saturday night @ Volt and also 2 other nights all around Melbourne.
DJ Craig Williams
DJ Craig Williams has been one of Melbourne's top DJ'S for 25 years and has worked in some of Melbourne's biggest nightclubs: Underground, Cadillac Bar, Chevron, Crown, Mathew Flinders, Hot Gossip, Power Station, 1422 just to name a few…
Craig currently mixes Friday night @ Volt
Havana Brown at Volt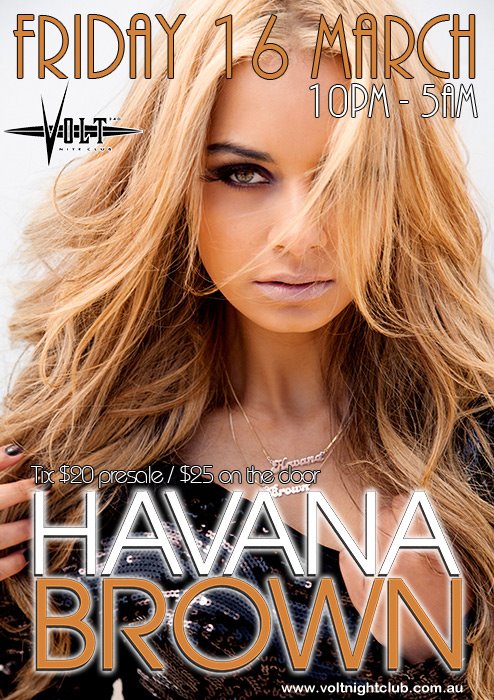 Probably the biggest name DJ Volt ever had was Havana Brown for one night in 2012.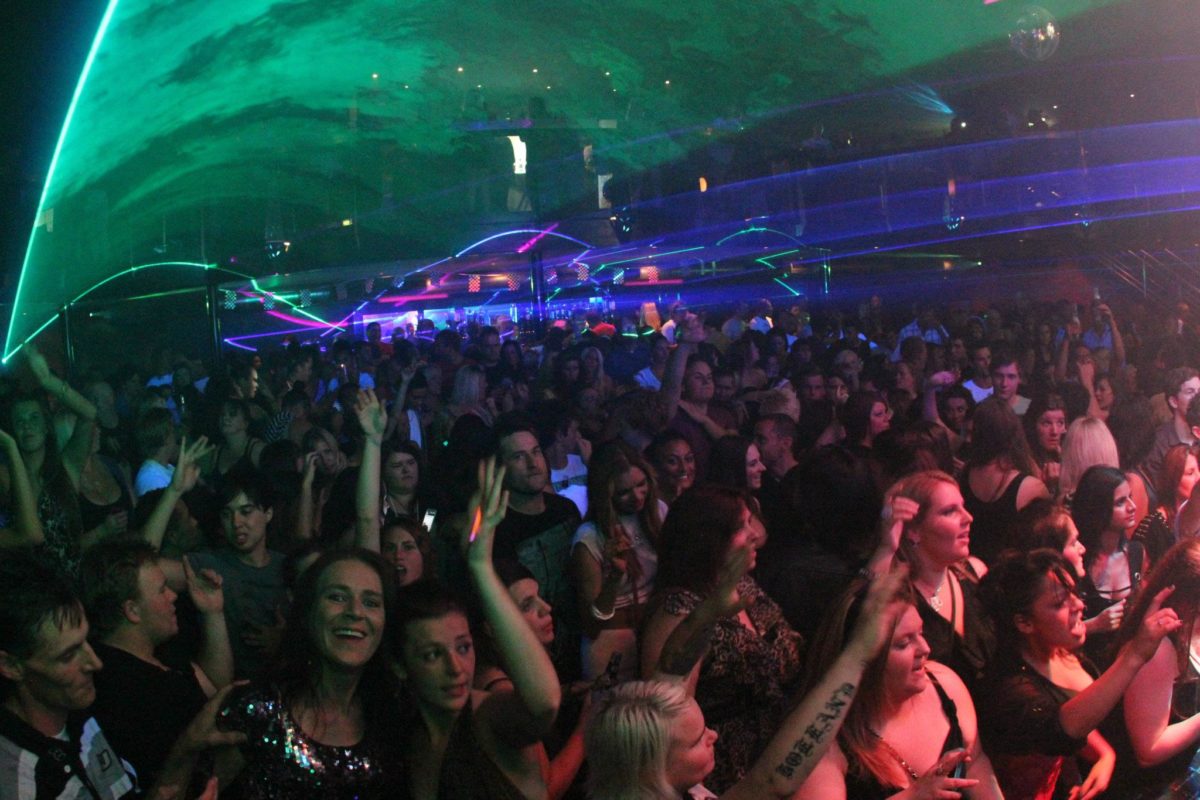 Pretty packed night at the Havana Brown gig.
Hosting a Function @ Volt
Private functions were upstairs on the mezzanine, to keep the general admission out. I never attended any here, but their pricing seemed quite reasonable for catering.
Are you thinking of having your function close to home, at a venue that is the current hot spot?
We cater from $6 per head and this includes
Your own private entertainment area
Exclusive access to the Mezzanine bar
A generous selection of our finger food
The possibility of a bar tab
Functions typically go from 7:00 to 11:00. After your function, your guests are free to mingle with the crowd and party the night away.
Volt Nightclub is committed to providing you and your guests an enjoyable experience, and we are prepared to cater for your every need, whether you require a specialised menu, specific music, or anything else.
Volt has hosted hundreds of functions and has the experience, and capability to provide you and your guests an extremely memorable occasion no matter what the celebration.
To organise a function, or to learn more, contact us.
Basic Function Menu
Assorted Finger Sandwiches – 3 per person
Ham & Cheese
Egg
Tuna
Salami & Onion
Salad
Hot Canapes – 8 per person
Spring rolls
Vegetarian Samosas
Mini Dim Sims
Meatballs
Chicken Crakers
Mini Party Pies
Sausage Rolls
Soft Drinks
Random Volt Photos
Like most nightclubs, Volt hosted its photos behind a login screen on their website, so I cannot access them on archived versions of their website, but luckily many old photos and memories are still on Facebook.
I've mostly avoided using photos of anyone I know…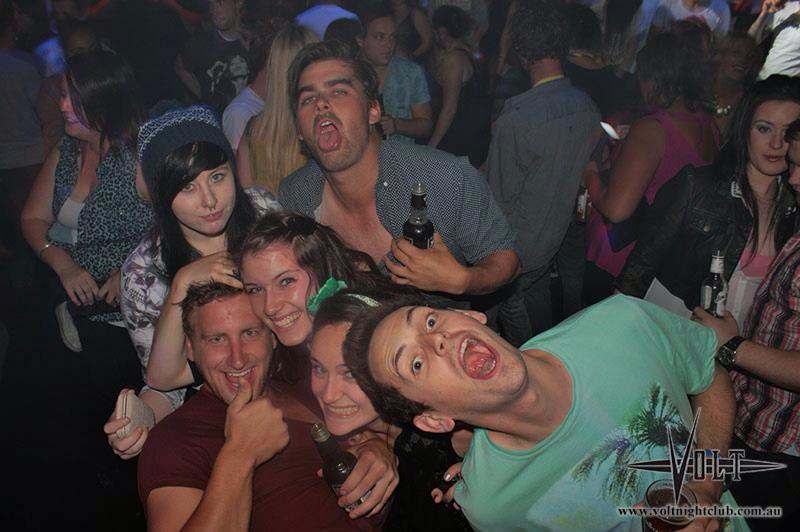 Ok, I went to high school with all these people. I'm pretty sure two of them live in Bacchus Marsh, which had no nightclubs, just a few pubs.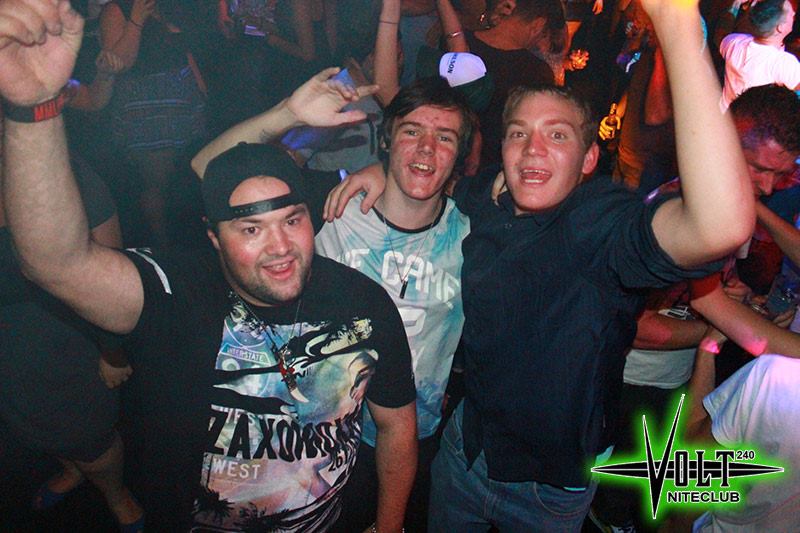 No idea who these guys are, but I chose this photo to demonstrate how relaxed their dress code was despite their website site, with hats being worn and lots of t-shirts.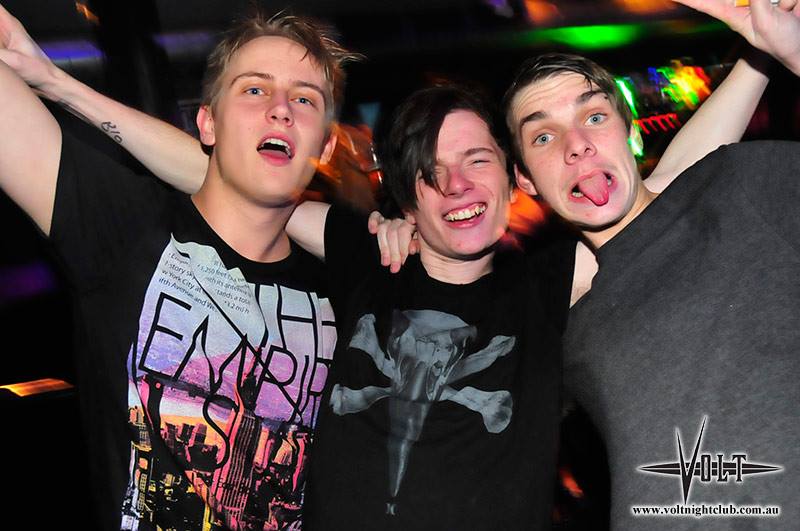 I actually met the guy on the right at Volt, he was fun.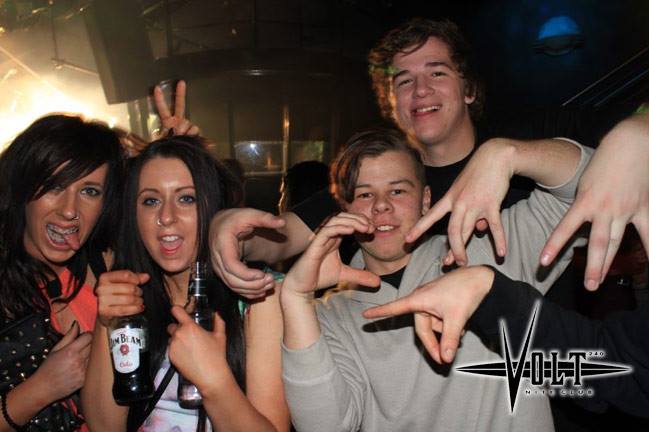 I'm guessing these people were each in multiple gangs.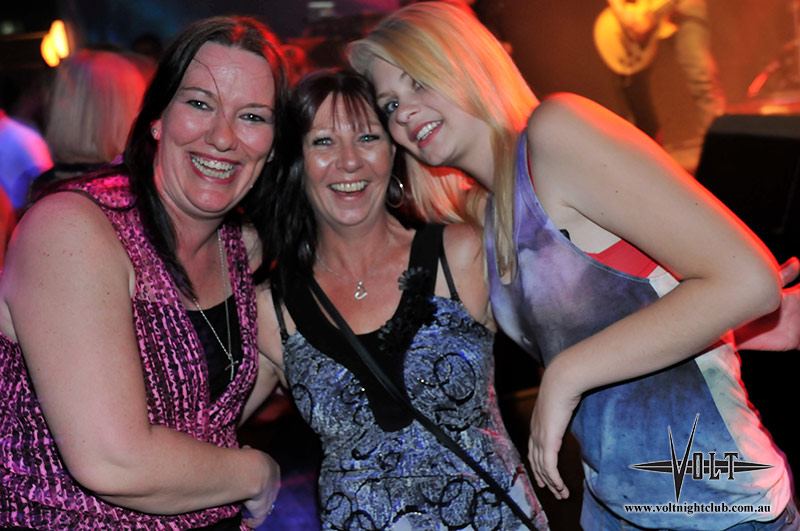 Just some random women at Volt.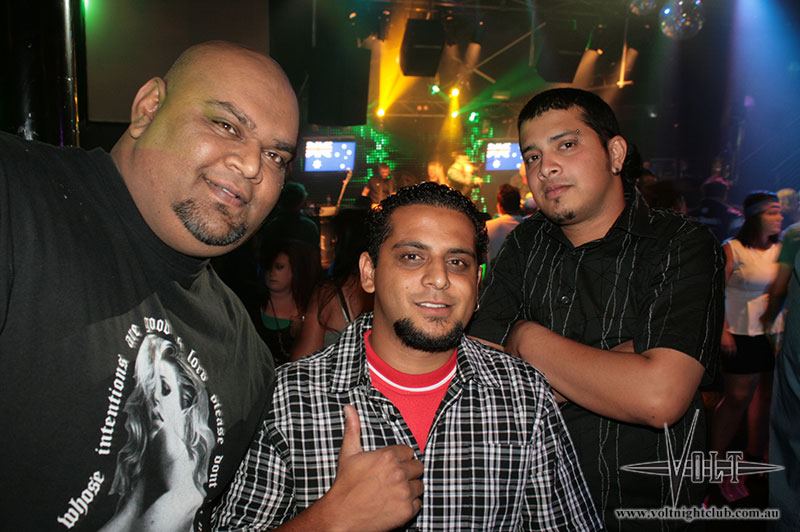 Some guys at Volt.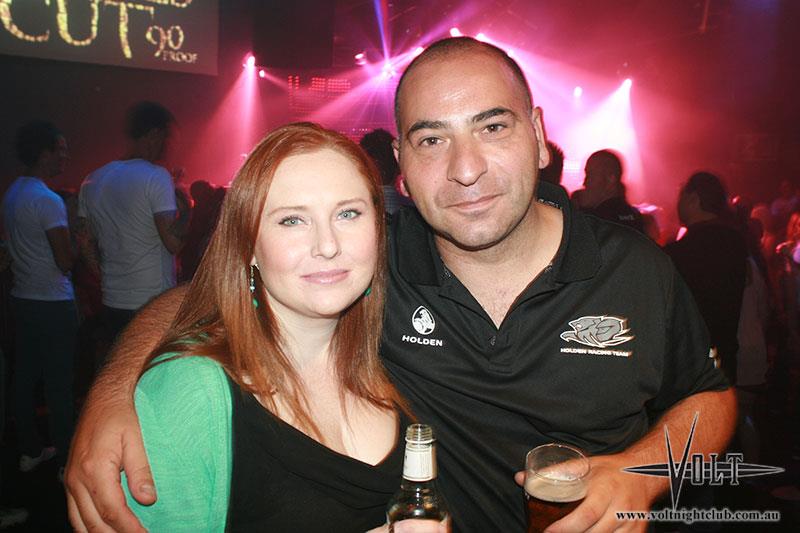 No idea who these people are.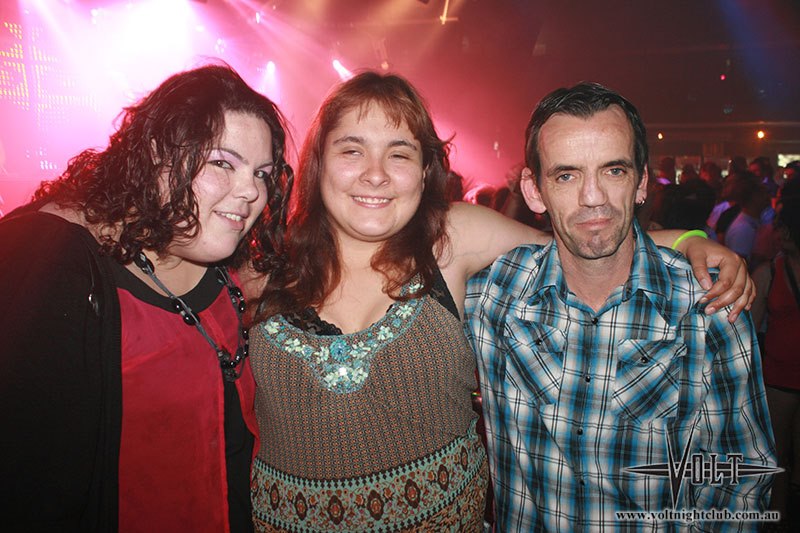 The guy on the right here was always at Volt, seemed to know everyone too, seemed like a nice guy.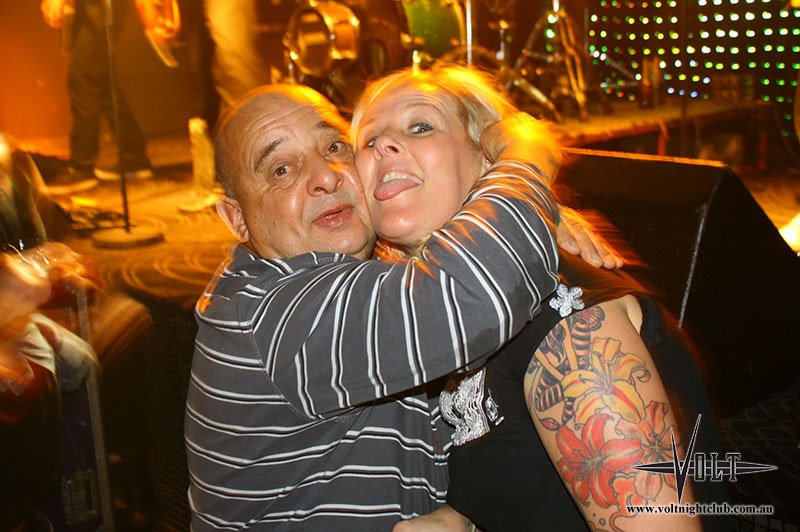 An older man having fun at Volt.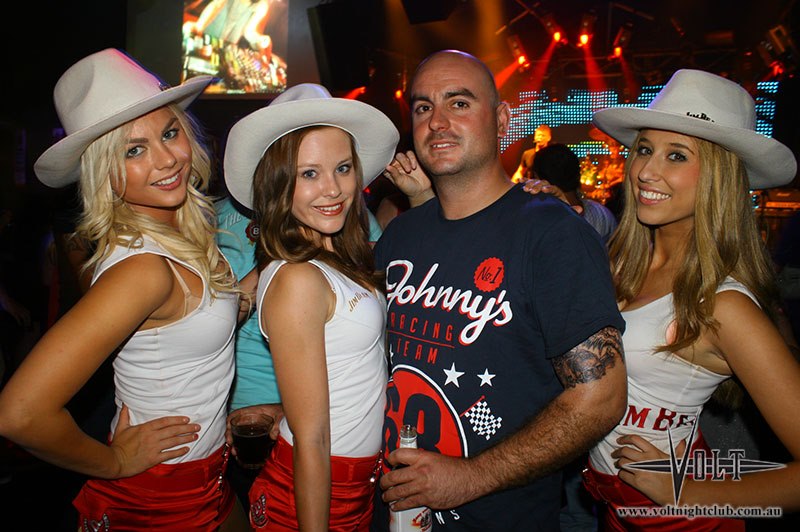 These are Jim Beam girls, hired to promote the drink.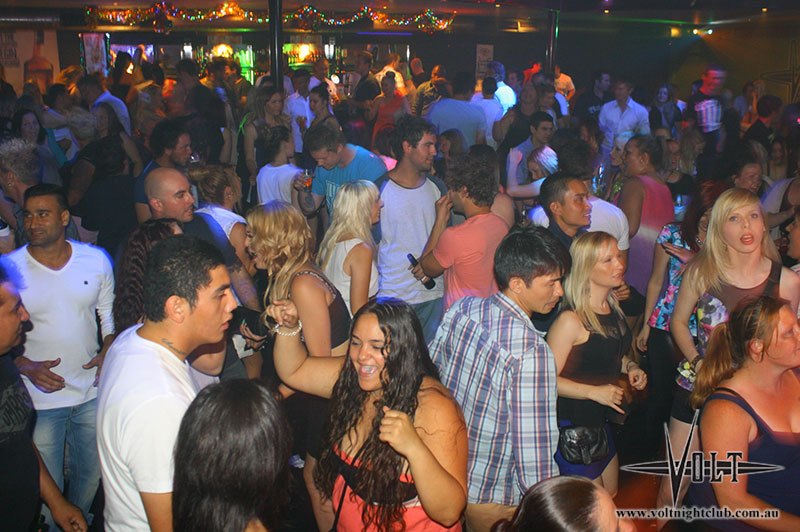 Random dance floor photo from 2012.
My Volt Memories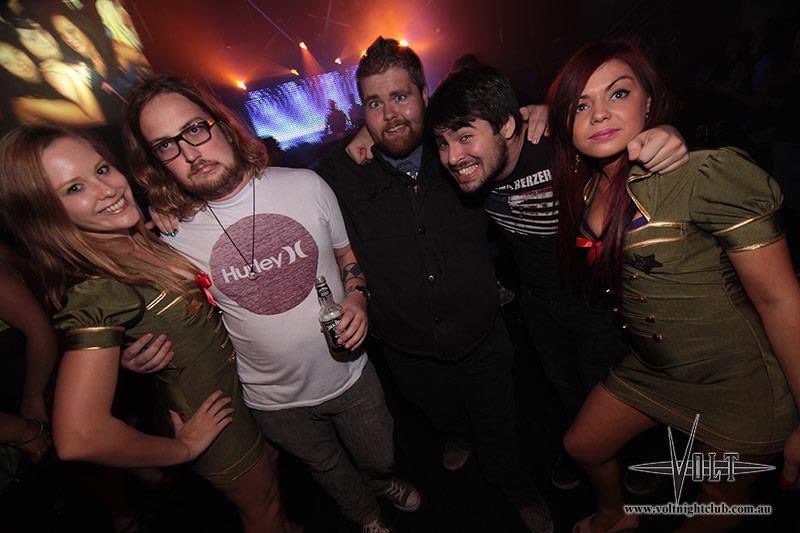 Most times I went to Volt was after another event or if my friends were not let into Mynt. I recall the first few times I went I was paranoid about keeping my thumb over my beer bottle here so that no one could drug me.
I remember going there with a few friends after a party once and one of my friends sat down in the middle of the dance floor and getting kicked out. I was so annoyed at him. I recall going out to ensure he was getting home safely and then I went back in by myself for a while because I wasn't ready to leave.
Most times I went there and we had photos, we used to try and look as trashy as possible in the photos ironically or would photobomb people.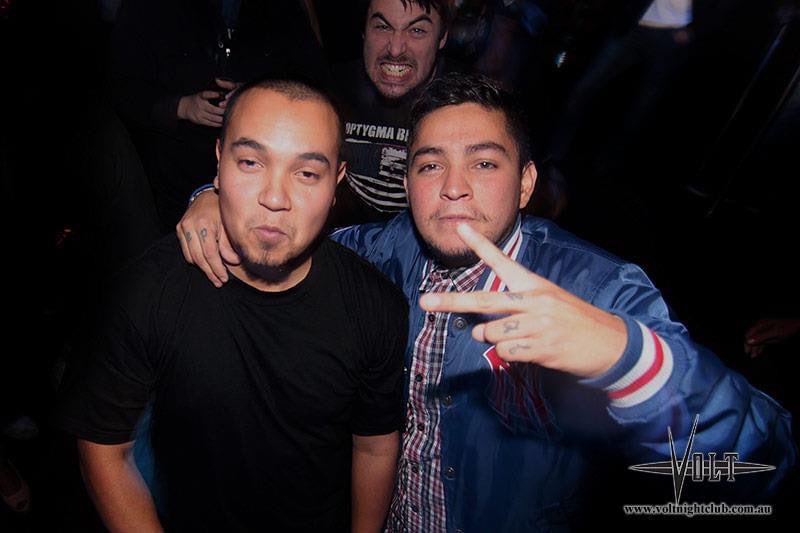 One of my friends used to always tag everyone with their Volt doppelgangers in photos until he got banned from their page.
The pass out stamp for Volt was its logo shown in the watermark of most of the photos above. I heard rumours of people who had it tattooed to their hands so that they could always get free entry there. I wonder if anyone actually did that. To most people, the Volt stamp still on your hand a few days later was seen as a walk of shame, so hopefully, no one actually got it tattooed.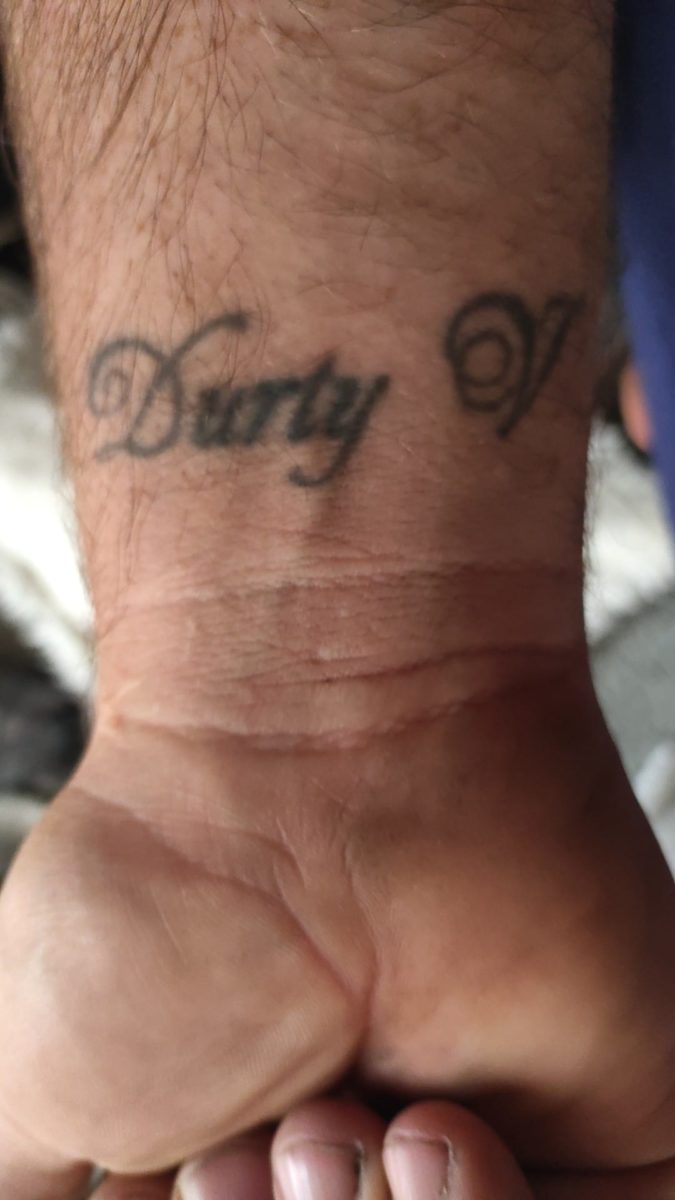 A friend of a friend of mine has this "Durty V" tattoo on his wrist, not a replica of the pass out stamp, but maybe it helped!
Volt Demolition
Volt was demolished in 2015. The photos below are from the Werribee Now Facebook page, which is a great page for local news. If you're in Werribee and don't follow them, get on it!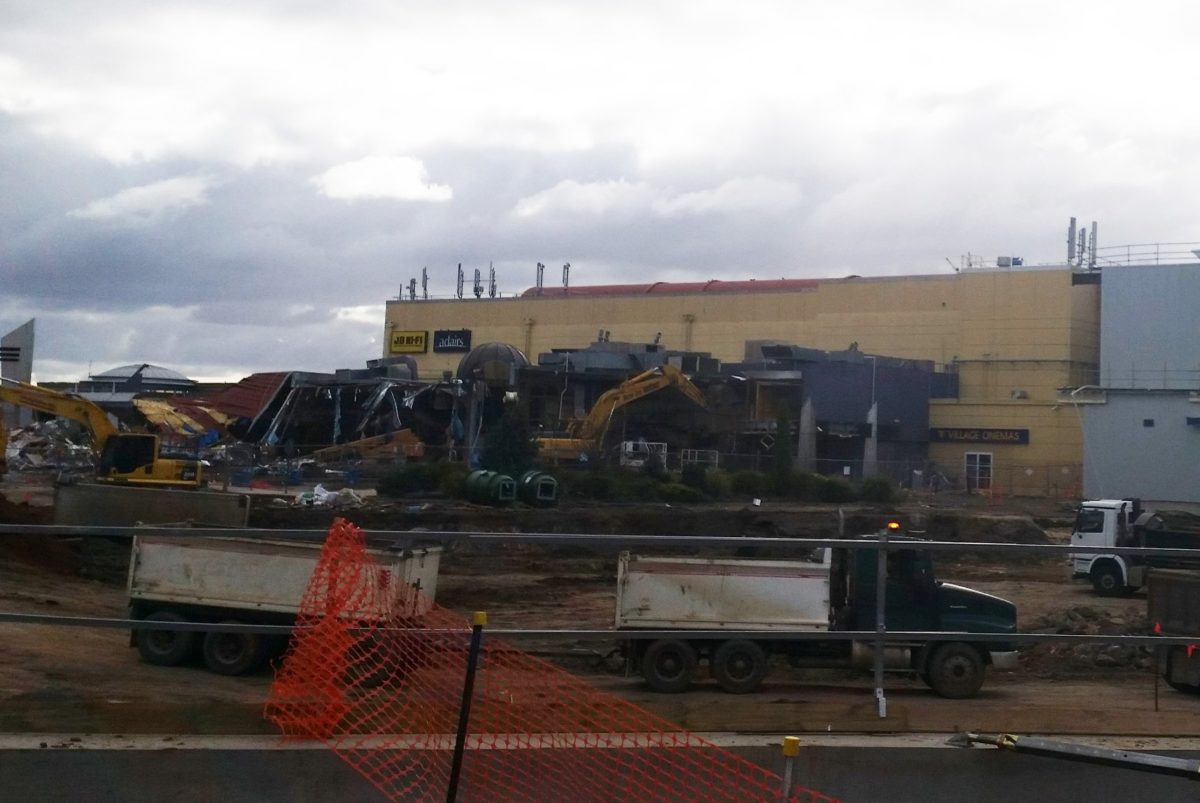 Something about seeing Volt and the Tavern getting torn down is depressing.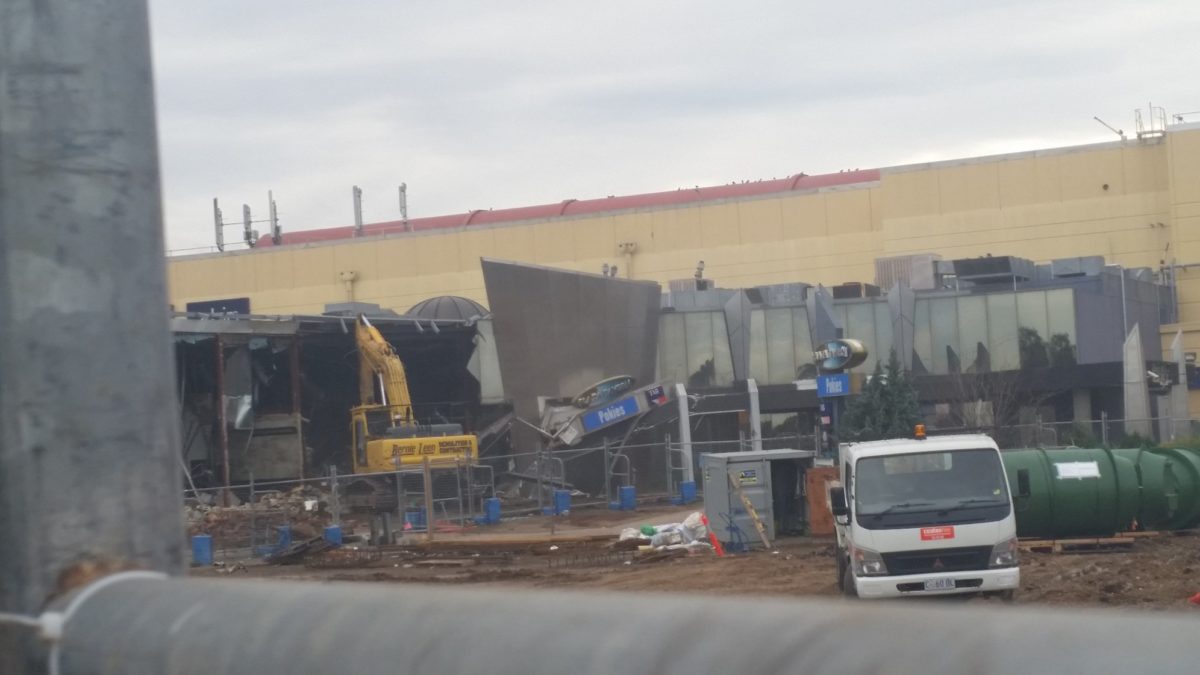 Damn, that's upsetting.
The Avenue Bar at the Plaza Tavern
Volt was then rebuilt as The Avenue Bar and has an event called Residence on Saturdays. I've never actually been to the new venue but writing this makes me very keen to see what's changed and what's stayed the same and perhaps see a few familiar faces from the Dirty V.
You can keep up to date with these here:
https://www.facebook.com/residencenightclub
https://www.facebook.com/TheAvenue.PlazaTavern
There was also an event called XO on Fridays but it seems to have operated from 2018 up until COVID-19 hit.