Things to look for when inspecting your newly built home
So You've just built your dream home, but you didn't anticipate all the possible problems that can arise in a new build? Here is what you need to inspect in your new home.
Builders sometimes rush the build of a new house. Let's face it. They don't have to live in it so they don't care. They only have to get the job done and leave. Here's a list of common things to look out for.
Is all the plumbing working as expected? And are your toilets flushing as they should be?
You shouldn't have to tolerate your toilets not having adequate water pressure. A lot of water can go to waste if you have to flush more times than you should. You also want to make sure that your taps do not continue to drip after the tap is off. Additionally, you should Also, ensure that the water pressure is good and that there are no cracks in your bathtub or shower. You will also want to make sure that your hot water is working.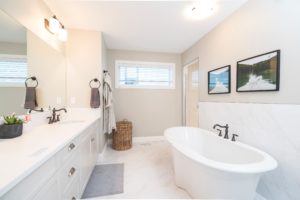 Do all the doors, including cupboards and windows open and close as they should?
Make sure that your builders have provided you with a key to open every door and window in your home. You want to open and shut each door many times to ensure that the doors open and shut as they should. If you have fly-screens you will also need to make sure that they have all been properly installed. It is also common for some cupboard and doors to have loose hinges. This usually happens when the builders are in a rush. You want to make sure that all hinges are secure and are working as they should.
Are all the handrails and other fixtures actually installed correctly?
You want to:
make sure that your toilet roll holders are not loose.
check that your door handles do not wobble.
Ensure that your towel racks are not loose and that they can actually support the weight of your towels.
Check that the clothing rails in your wardrobes can support the weight of your clothes.
Apart from your door handles all these things should be attached to a stud. You can use a stud finder to ensure that these are installed properly. If it is not attached to a stud you can almost guarantee that they will break sooner or later.
Do the toilets work as expected?
Many new homes have toilet seats that can't stay up on their own. This is incredibly annoying for anyone who likes to pee standing up.
Also, does it flush properly? A lot of newer homes don't seem to flush very well.  These might be things the builders can get fixed.
Inspect all electrical outlets and lights.
Turn on all lights and ensure that all your electrical outlets are working. You wouldn't want one of your lights not working or risk not being able to plug something in.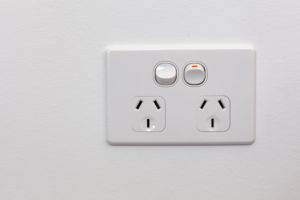 Check the heating and cooling.
Make sure that your heating and cooling is working. You do not want to wait until it's too late.