Pretty much everyone knows that filtered water is objectively better than regular water. Apart from its more refined taste, it's also much healthier as it has lower amounts of contaminants.
Unfortunately, since it's not as accessible as regular water, you can only get filtered water by spending money on either buying bottled water or getting a dispenser. However, if you want to save yourself from the hassle of buying bottles and bottles of water, you can also get a water filtration system. But, of course, much like bottled water, it isn't free.
Water Filtration System Costs
If you look around the market for water filters, you'll find that they're actually quite costly, with an average cost of approximately AUD$1,700, excluding accessories and installation.
Take note that the cost would depend on the type of water filtration system you plan to install in your home. Here's a look at the different types of water filters and their estimated price:
Reverse osmosis: AUD$1,400 – AUD$2,000
Ionization: AUD$1,400 – AUD$2,800
Carbon filter: AUD$140 – AUD$700
UV disinfection: AUD$1,400 – AUD$3,500
For the installation, expect to pay approximately AUD$150 to AUD$500, depending on who you hire and what type of system they will install. Reverse osmosis filtration systems, for example, are more difficult to install. Therefore, the service provider may ask for a much higher fee. You may also have to pay an ongoing maintenance fee for filters, which should cost around AUD$100.
Overall, the average price comes at AUD$2,000, which is still cheaper than buying bottled water every now and then. But that still doesn't answer the question of whether or not it's worth it.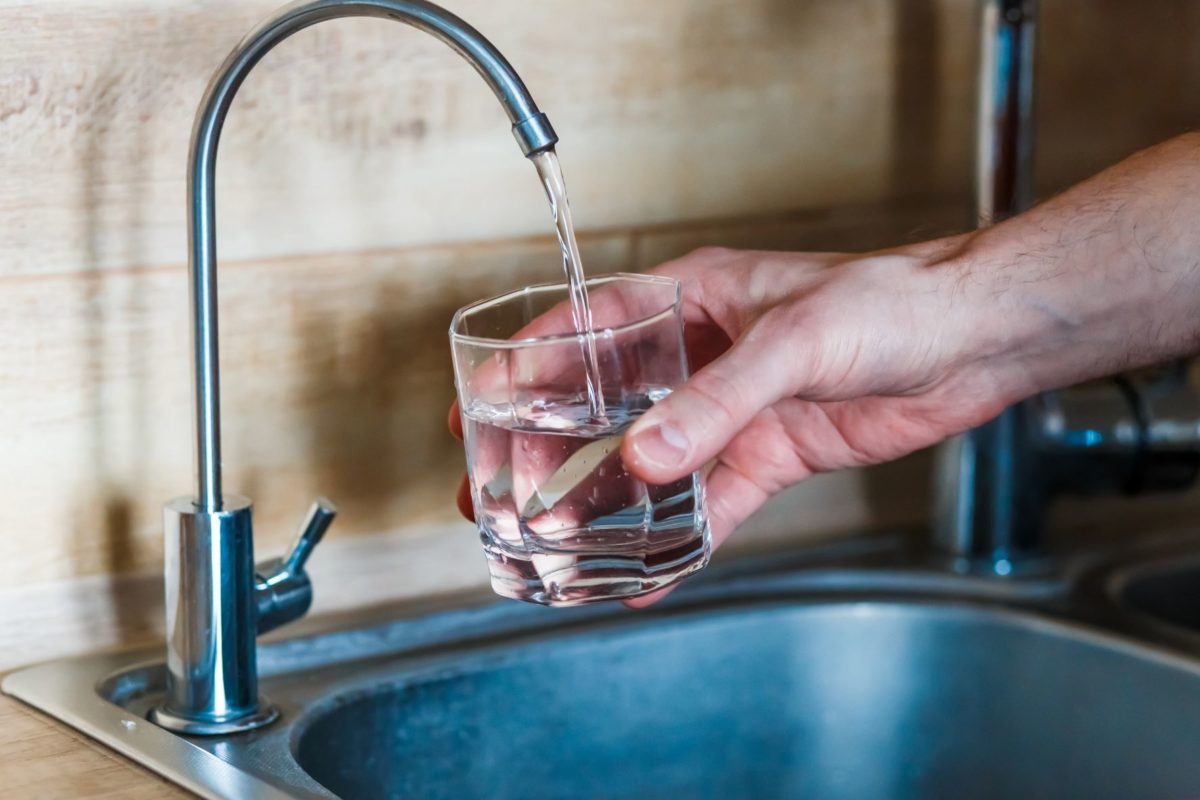 Potential Benefits Of A Water Filtration System
Before anything else, it's worth noting that a water filtration system can either cover a portion of your house, such as the kitchen, or the entirety of the house. Hence, not only can you drink filtered water, but you can also use them for other chores, such as washing the dishes or laundry. That said, their benefits extend beyond having clean and healthy drinking water.
Here are some of the potential benefits of a water filtration system:
You can drink better-tasting and healthier water
This is the most obvious benefit of a water filtration system. Not only is it healthy, but it also has a better taste, which, while not very significant, can add to your quality of life.
A water filtration system is particularly useful if your household has individual/s with a weak immune system, making them vulnerable to illnesses caused by contaminants.
Skin problems become less of an issue
Skin problems may occur when the water you use is too harsh on your skin. This usually happens when the water contains large amounts of contaminants. Since a water filter solves this problem, you'll likely improve your skin with this investment.
You don't have to worry about dirty pipes as much
Since there are fewer contaminants on the water, your plumbing lines will no longer be exposed to all kinds of grime, which can lower the maintenance costs for plumbing.
You can save money and the environment
With a water filtration system, you no longer have to buy bottled water from the grocery or convenience store every day. And, since that's the case, you're practically saving money with each passing day, as well as the environment, by not adding plastic waste.
Clothes will become softer and longer-lasting
Contrary to common belief, water can erode or damage your clothes little by little. This is especially the case if the water you use for laundry is full of chloramines and chlorine.
However, with a filtration system, it's possible to make your water chemical-free and gentler on clothes, which means your clothes can become softer and last longer.
With this, it's easy to see why water filtration systems are all the rage nowadays.
FAQs On Water Filtration Systems
This section should cover your additional questions concerning water filtration systems.
How long will it last you?
A system typically lasts for several years or even a decade. But you need to replace the filter once every year, but that is if you use it properly and not excessively.
Otherwise, you may have to replace it more frequently.
Can you install a system yourself?
While you can install the system and go full DIY, hiring a professional to install the system is highly advisable. Not only is it faster, but it's also a much safer option. Water filtration system installation should cost around AUD$150 to AUD$500. Make sure the service provider knows their way with the specific type of system you choose.
What are the most common types of water filtration systems?
Although there are more than ten types, the most common include reverse osmosis, sediment filtration, ionizers, and UV disinfection. They differ in how they work, as well as the kinds of contaminants they filter. Note that the type affects how long the system would last and how often you should change or replace the carbon filter.
Do water filtration systems work on any house?
Water filtration systems do work in any house, but the extent to which they can help may vary. To further clarify, if your water is already clean enough as it is, the benefits you may reap from the investment may not be as much, as opposed to those that live in places with much dirtier water. Hence, it's advisable to test the waters; no pun intended.
Can water filtration systems filter chemicals?
As stated earlier, a water filtration system can help make clothes softer and long-lasting by making the water chemical-free. So, the answer is yes; it can filter chemicals.
As for what type of chemicals it can filter, it should be able to get rid of arsenic and lead, two of the most common chemicals found in water. But, when you choose a water filter, make sure it doesn't get rid of the good chemicals in the water as they're necessary to make sure the water is safe to drink.
Final Words
While most people think of it as a luxury, installing a water filtration system in your house may just be one of the best investments you can make. Not only does it give you better-tasting and healthier water, but it's also potentially a money-saving investment, especially if you're purchasing bottled water frequently. But, of course, you must remember that it's not for everyone. It may be a good move for others, but not for some, so you still need to put a lot of thought into it to make sure it will suit your needs.