Awnings, in many cases, are installed to protect homeowners against the harmful ultraviolet (UV) rays from the sun. They could also reduce too much heat from sunlight and could also block drizzle. Moreover, they may provide the shade that extends your porch or patio space, depending on how you'd install them. It's also believed that they also contribute to the aesthetic appeal of your home due to the array of fabric materials and designs available today.
For a country like Australia, setting up awnings next to your home could maximize your lawn space without having trouble with any weather the Land Down Under has to offer. If you're planning to install an awning on your property, you may want to know about the fundamental aspects of these coverings. In that case, here's an article to help you learn the basics about awnings. Read on to learn more.
Types Of Awning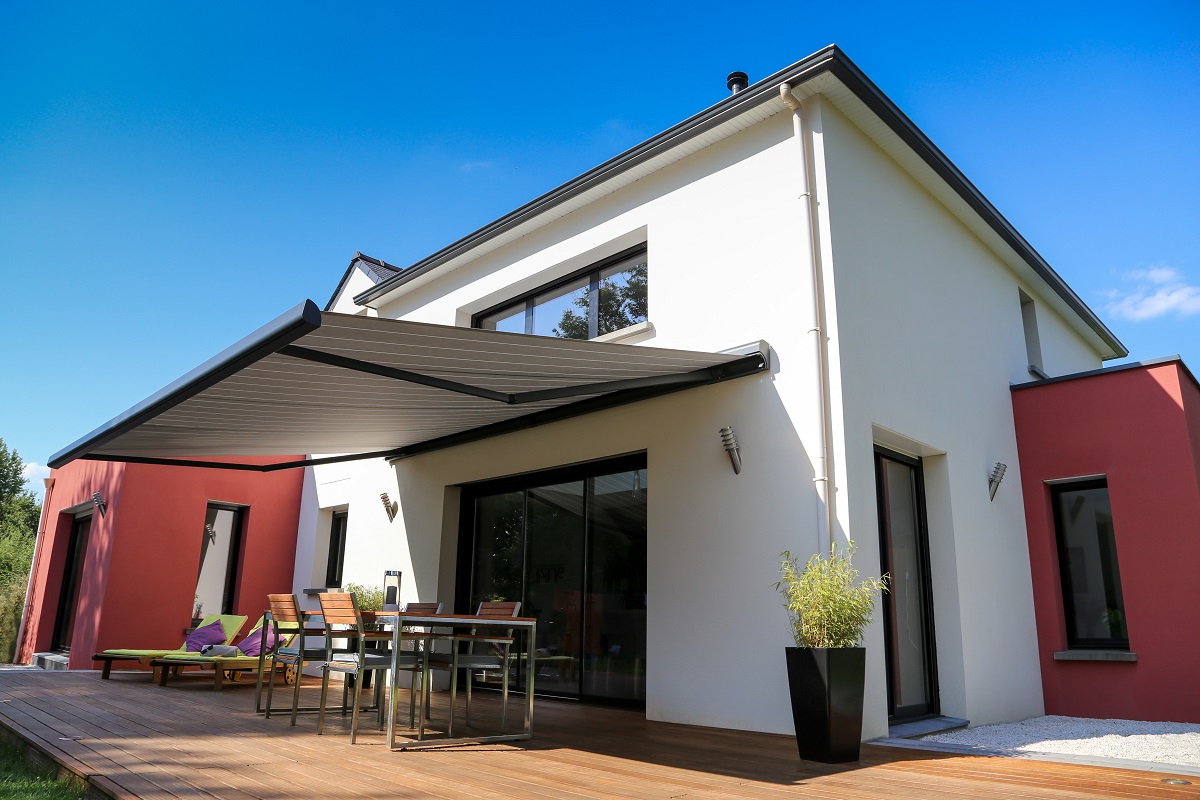 The different types of awnings are basically grouped according to the manner they're installed. In many cases, these types depend on how they need to attach to walls or not. Here are some of the standard awnings you may choose from:
Wall-Mounted Awning
As the name suggests, wall-mounted awnings are fixed to walls and spread to a vast space. Many residential owners prefer these because they're typically simple to install and maintain. Retractable types, such as Helioscreen Australia awnings and others, are the go-to options for wall mounts because of their stability and durability.
Vertical Awning
Vertical awnings use the drop-arm design characterized by its vertical projection is different from most types of awnings in the market.
Wall-To-Wall Awning
Many wall-to-wall awning products are said to be ideal for spaces with opposite walls. Like the wall-mounted types, they're known for their stability as the wall attachments could stretch and tighten the awnings on both ends.
Freestanding Awning
Commonly employed in commercial spaces, freestanding awnings are also installed in some homes with wide-spaced yards. They typically require a column and beam support to stand solidly on their own.
What Size Of Awning Do You Need
The awning's size is vital in providing the necessary shade and coverage near your window, doors, and exteriors. To get the appropriate measurements, you may need to consider the following:
Awning Dimensions
Basically, dimension refers to the length and width of the part of the residence you plan to attach your awnings. For example, if you plan to add a shaded space next to your windows, you may want to measure how long and wide your windows are. On the other hand, dimensions for freestanding awnings may depend on the area it needs to cover.
The width's size is easy to ascertain as you'd only use the precise measurement. On the other hand, you'd add extra inches to the exact length if necessary. This will depend on the desired size of coverage you want for your awning. In addition, you need to augment a minimum clearance of 10 inches if you plan to install the awning over a window or door.
Awning Projection
The awning's projection refers to the area covered by it. This could be your final consideration in determining the overall size of your covering. To accurately determine this, you need to measure the drop or the distance from the top to bottom of your wall, window, or door.
It'd be best if you decide whether you want a more open view or more shade. An unobstructed view requires a smaller projection. Hence, you'll need a shorter awning length. On the other hand, you'll need a more extended awning if you want a more shade area. For outdoor spaces like patios, verandahs, porches, and balconies, you may want to consider how much extent you want for these spaces.
Do-It-Yourself (DIY) Or Professional Awning Installation
Deciding whether to opt for do-it-yourself (DIY) or professional awning installation depends on your skills, availability of tools, and the size of your awning. If you just want to attach a single or couple of average-sized window awnings, you could install them on your own, especially if it only concerns the easy-to-install retractable awning.
Remember that the essential part of awning installation is the measurement, so you need to find the most precise measurement. If you want top-quality installations, you may resort to calling a professional for completing the job.
How To Clean Awnings
To keep your awnings clean and well-maintained, you may need to know how to provide the utmost care they need. With this, the awning could have an extended lifespan and maintained quality over time. For some of the best cleaning tips, you may dive into the following tips:
How To Remove Mould Off Your Awning
Moulds and mildew are some of the common causes of the stains in awnings. To get rid of them, you may need:
1 gallon of water;
¼ cup mild detergent; and
1 cup of bleach.
Mix the ingredients to create a solution. You need to soak the solution into the awning fabric for 15 to 30 minutes, depending on the thickness of the mould or stain build-up. Then, use a brush with soft bristles to remove the mould and stain. Rinse the fabric until all of the soap residues are removed before you air-dry it.
How To Clean Outdoor Canvas Awnings
If you have outdoor canvas awnings, you may need the following:
a soft broom;
a soft brush;
a clean rag;
a solution of mild soap, water, and bleach;
a hose pipe or power washer; and
a bucket.
Start by scraping the dirt and dust build-up using the brush. Then, power-wash the hardened dirt. Next, soak over the solution of bleach, soap, and water into the awning. Brush the remaining dirt and rinse what remains using the hose or power washer. Dry the fabric using the clean rag.
How To Tension Awnings
Over time, awnings may loosen their attachments. You could use an awning stake and tie-down straps to keep the awnings in place when this happens. If the covering still sags, try to crank the support oppositely until the awning stretches and tightens again.
You may also rotate the handles until the awning completely tightens. If this doesn't work, you may need to unroll the entire top and install it for the second time.
Final Thoughts
After knowing all the basics about awnings that you may install in your Australian property, you may start researching the qualities of excellent tops. You may begin with how a particular type fits your space. Do you need a freestanding awning or a wall-mounted one?
Then, you could proceed with the fabric material that makes up your awnings. Additionally, consider the wind resistance, durability, ease of installation, and ease of maintenance of your preferred type. Lastly, think about if you're going for a DIY installation or the pros in setting up the best awnings in Australia for your needs.