Most homeowners tend to overlook minor issues with the toilet. As one of the plumbing system elements in your home, the toilet is responsible for collecting and safely disposing of waste to septic tanks or public sewer systems.
The toilet utilises more water than the other plumbing fixtures in the bathroom and kitchen. For every flush, a toilet can consume gallons of water.
Constant wear and tear and incorrect use of the toilet can put it at risk of breaking down over time. Scheduling a periodic check-up by a professional should be a priority if you want your toilet to last and avoid any complications along the way. Working with a reliable Plumber Northern Beaches has would be a good start to ensure your toilet's efficiency.
Sadly, in case of problems, here are some of the toilet issues you shouldn't ignore.
Constantly Running Toilet
When a toilet is running, water continuously flows from the toilet tank to the bowl even after using it.
Having a running toilet can be a significant concern for homeowners since it can waste a large amount of water, and you'll get a skyrocketing utility bill. If you ignore or overlook this problem, water will go to waste.
Generally, a running toilet is due to an issue with the flapper valve. You can try to wiggle the flapper valve to fix the seal. It might only be loose if the sound stops and doesn't return. If the toilet starts running again or you cannot stop it, the flapper will require a replacement.
Water Pooling Around The Toilet Base
Once you notice water starting to pool around the toilet's base, it's a clear indication of a leak.
A toilet can hold a large amount of water. Every time you flush the toilet, it can utilise several litres of water. Keeping the seals secure is essential if you don't want a large amount of water to waste away.
Although the toilet seals are durable, they'll deteriorate over time. You'll encounter a leak at some point, which means water will start to appear on the floor.
Consider calling a professional to carry out the necessary repairs when you notice standing water. If you overlook this problem, the leak will only worsen while wasting large amounts of water and even cause damage to your bathroom in the long run.
Toilet Fails To Flush Properly
It can be annoying to end up with a toilet that doesn't flush after using it. Consider it as a sign of a problem.
If this happens, avoid the urge to tinker with your toilet in an attempt to fix it. When a toilet fails to flush, some components might require replacement that only a professional can efficiently carry out.
Frequent Clogging Of The Toilet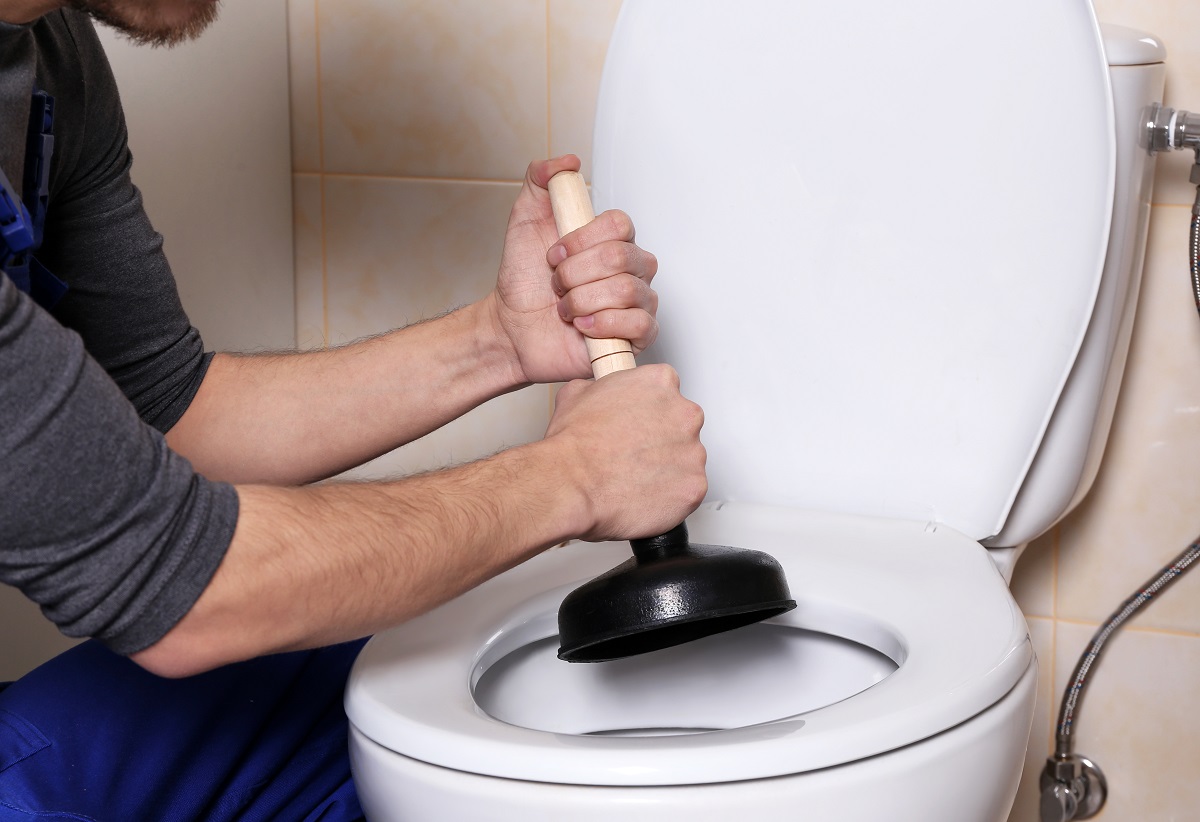 At some point, you'll experience a clog in your toilet. Although it's a common occurrence, it shouldn't be an issue for concern if it only occurs once in a while. Sadly, if it happens often, it might have several reasons.
The toilet can clog due to flushing various objects such as baby wipes, sanitary pads, cotton balls, and other items. There might be a problem with the flushing mechanism or a partial blockage farther down the pipes in some cases.
The plumber might utilise a plunger to unclog the toilet. In most cases, it's usually enough if the blockage is a minor one. However, specialised tools are necessary to assess the pipe and remove the object responsible for the jam if it's a severe clog.
To avoid any toilet clogs, utilise an eco-friendly drain cleaner and avoid throwing anything down the toilet.
Toilet With Cracking Porcelain
Once you notice signs of cracking in the porcelain, it's an indication that it's time to replace your toilet right away.
Remember that bacteria and microorganisms can find their way into these cracks. If this occurs, it makes it hard to clean the toilet.
A crack you overlook is likely to grow more prominent, increasing the risk of leaks and a costly repair job.
If you notice cracks or even minor scratches on your toilet, get in touch with a professional for an inspection. Your toilet might need a replacement.
Noisy Toilet
Once you notice your toilet generates an unusual noise when not in use, it's wasting water, and you'll end up with a skyrocketing utility bill.
Even if you don't see leaks around the toilet, it's leaking inside the tank to the bowl.
In some cases, a noisy toilet might also indicate a blockage in the drain pipe. If you ignore the issue, it can increase the likelihood of a backflow, making your bathroom an unhygienic space along with a costly repair bill.
Rocking Toilet
When your toilet is seemingly rocking when using it, tightening the bolts might not work.
Further movement of the toilet can result in damage. In such cases, it's best to work with a professional to remove the toilet and carefully inspect the area below it.
Generally, a rocking toilet will wear away the wax seal. The ensuing leak will cause the subfloor to rot and allow mould formation. In some cases, a rocking toilet might also have a cracked flange. A plumber can fix the damage, determine the cause and adequately reinstall the toilet in place.
Slow Emptying Of The Toilet Bowl
If a toilet bowl empties sluggishly, consider it an issue that requires immediate inspection by a professional. It's vital to hire a professional to check and determine the source of the problem.
In most cases, the problem might be the build-up of debris in the bowl, which compromises waste drainage to the public sewer lines.
Old Toilet
If you reside in an old house, your toilet has probably been in service for a long time. Old toilets usually consume a large amount of water every flush and are prone to problems over time. When your toilet constantly requires repairs, it might be time to consider getting a new toilet.
Final Thoughts
One of the crucial plumbing fixtures in any house is the toilet. Once it starts to malfunction, it can disrupt your quality of life and expose you to unhygienic conditions. If you encounter any of these toilet problems, timely action by calling a professional can resolve the issues efficiently and save you from a costly repair job.