IKEA is a dream come true for budget-conscious interior designer and homeowner. The store is one of the most loved stores for furniture in Australia and is a champion in the international market for home wants and needs. The store is very popular in terms of providing everyone with things that can make their place more beautiful and organized, while also catering to the needs of every home and office as well. Plus they sell hot food!
With so many interesting things you can run into while visiting IKEA, it is nearly impossible to look at everything. Here's a list of some of the most popular IKEA products of them all, plus a few of my personal favourites!
IKEA Billy Bookcase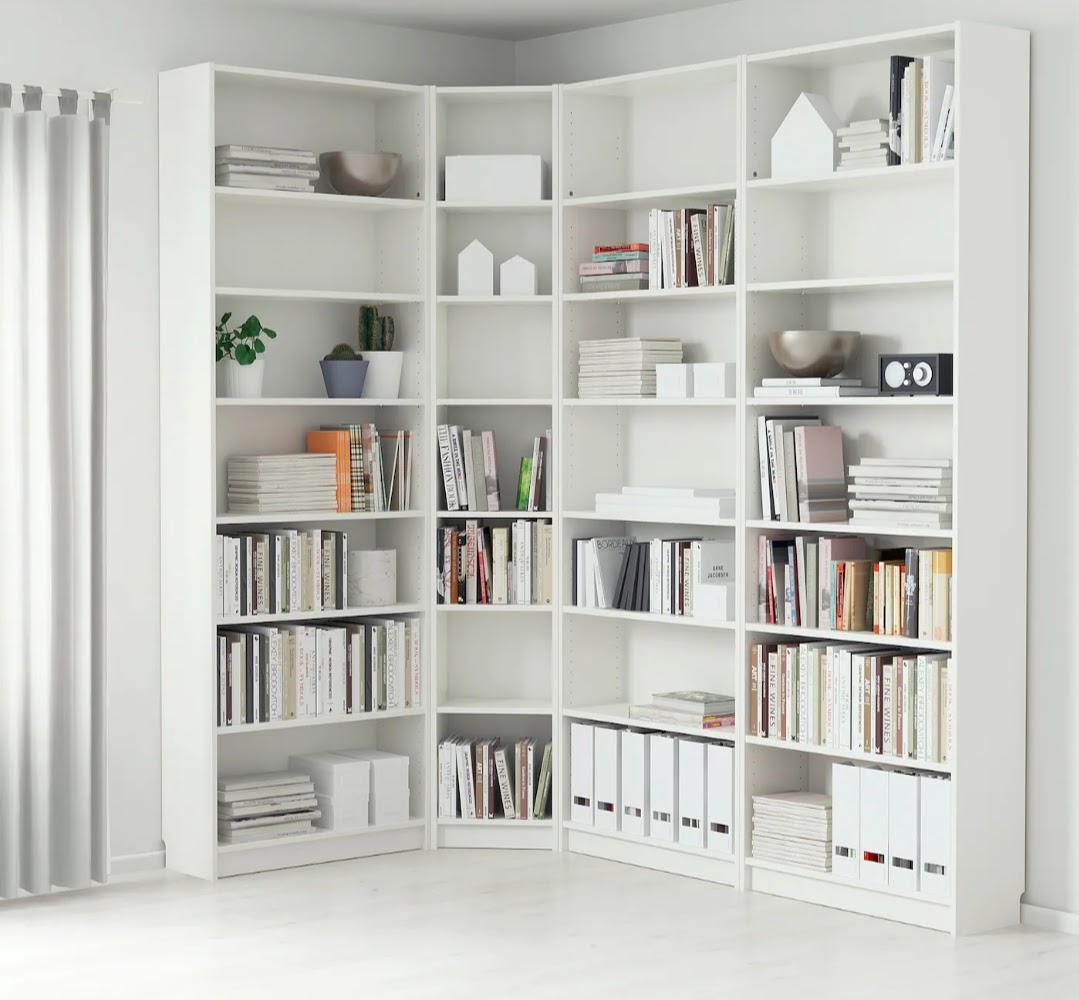 Source: IKEA Australia
The Billy Bookcase is the top furniture every Australian homeowner will be familiar with. The shelves look very neat, and can effectively organize all your books into one piece of furniture. However, this is not only used for books; you can even put your picture frames on it and place some ornaments or even small plants to design your home. One key characteristic of the Billy Bookcase is its simple design, providing you with a more minimal organizer that can tidy up your home. I have several Billy Bookcases in my display room. I use them for storing my video games, comic books and other nerdy stuff. One reason why I love the IKEA Billy Bookcase is that you can easily buy extra shelves and get replacement pegs. One thing to be aware of though is that the shelving and peg system has changed over time, so you may need to be careful when getting replacement pieces for older units.
IKEA Poäng Chair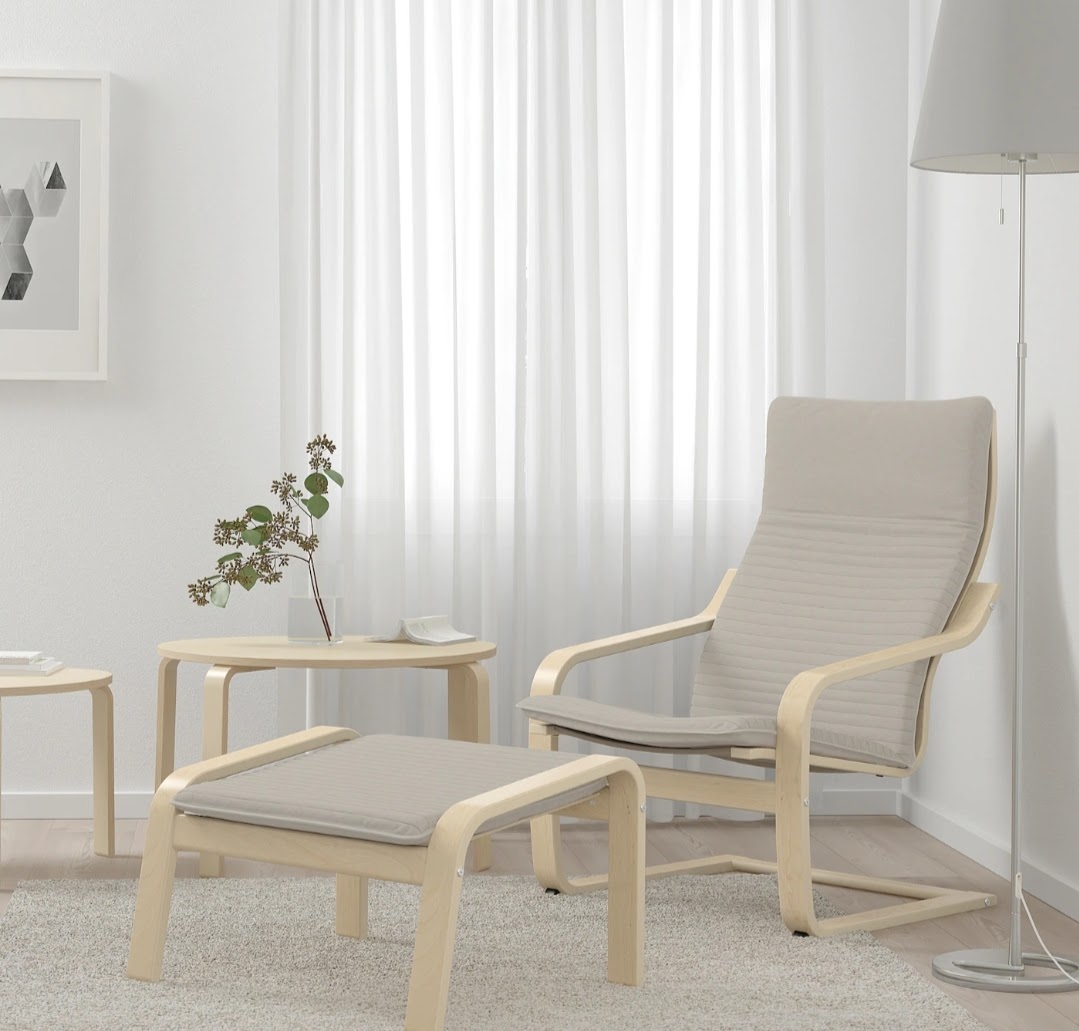 Source: IKEA Australia
Probably the oldest design of chairs in every IKEA store, the Poäng chair is a 40-year old design that can also look appealing to modern homes. The simple yet sophisticated style of the chair provides your home with a supported and postured backrest while letting your arms lay on a diagonal armrest that can feel very comfortable as a whole. This chair is also flexible, and you may want to try incorporating different types of fabrics for the cushion covers; you can choose linen, a printed cotton, velvet, or whichever you like better. It's one of the best pieces to have for a relaxing time after a long day.
IKEA Malm Bed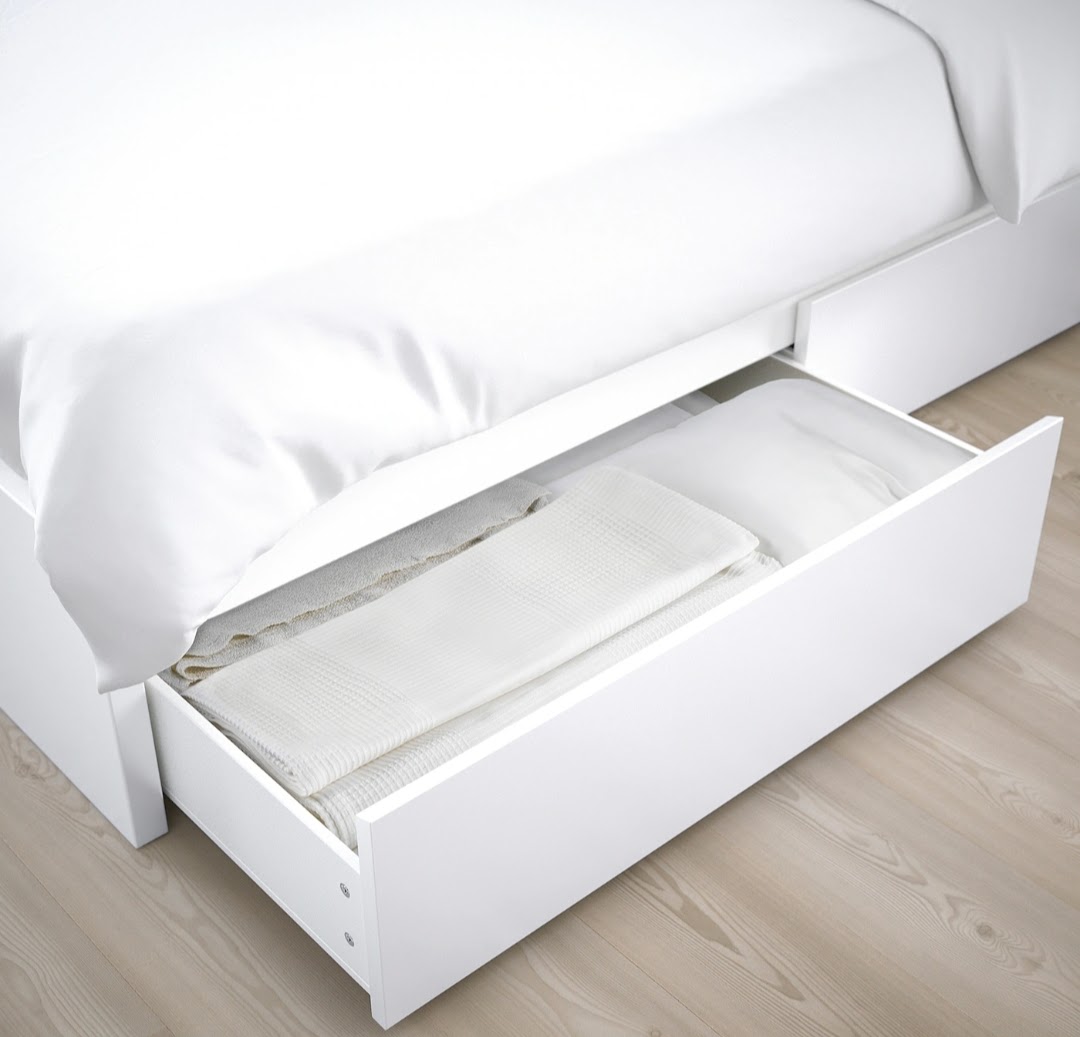 Source: IKEA Australia
In these modern times, we just want to have all multi-purpose things; and the Malm Bed must be on your list. This bed creates a sleek design for your bed frames, yet also gives you an additional cabinet at the bottom of your bed. Thus, the Malm Bed is efficient in space so you can skip massive cabinets just to have a wardrobe in your bedroom. It's simple, creative, and is multi-functional, created to fit in all sorts of homes. You can never go wrong with this space-saver item as you go for that minimalist theme for your room.
We currently have a hydraulic lift bed, where the entire frame lifts. This might be an option when we upgrade!
IKEA Friheten Sofa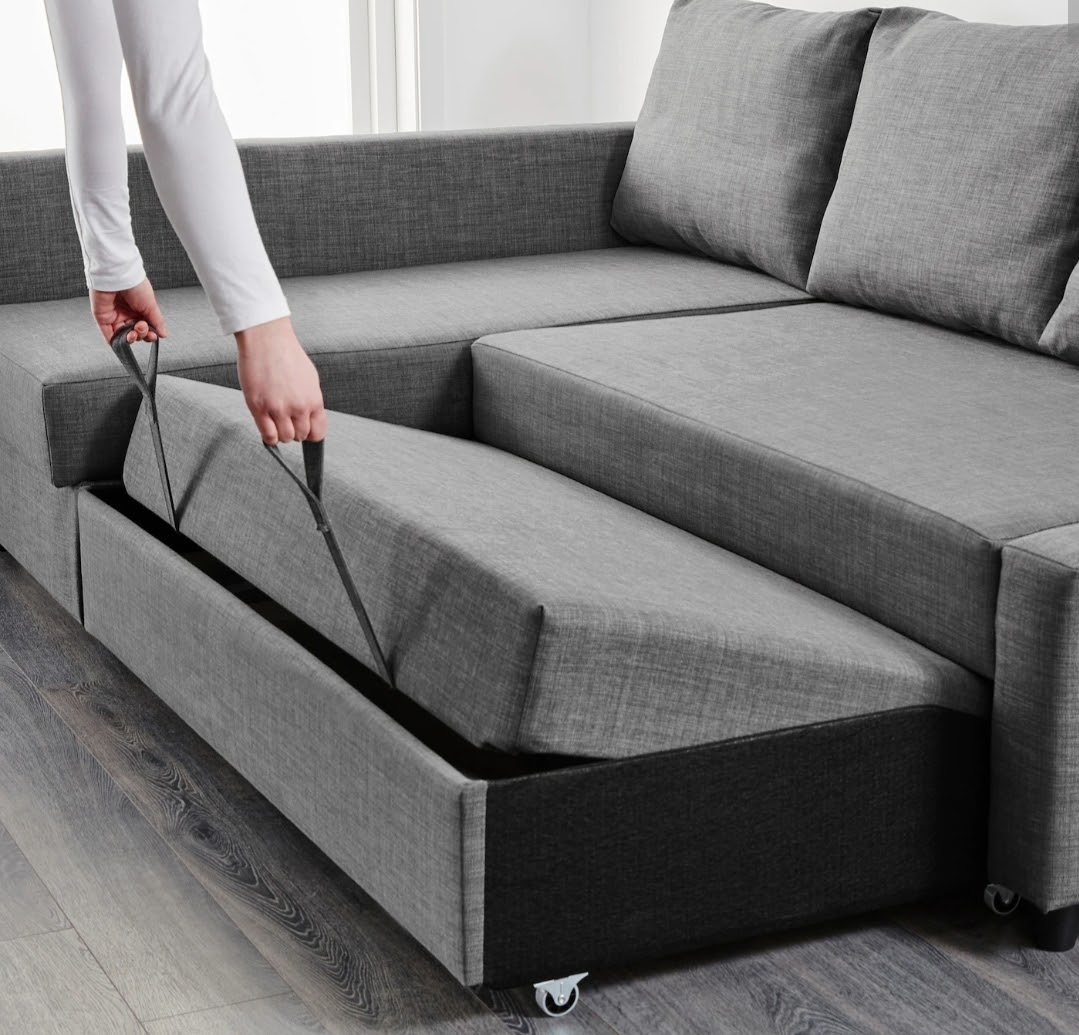 Source: IKEA Australia
This sofa is not just for sitting, you may make it into a bed and storage. As most Australian homes now tend to be smaller but still with bigger living rooms, the sofa is IKEA's initiative to provide homeowners with a piece of furniture that holds a lot of function so there's more space for them to use. Its innovation is a futuristic approach that makes this L-Shaped couch impressive to guests with how many features are squeezed into just one piece of furniture. We actually have this couch in our house and you can read our IKEA Friheten L-Shaped Couch Review for more information.
IKEA Ribba frames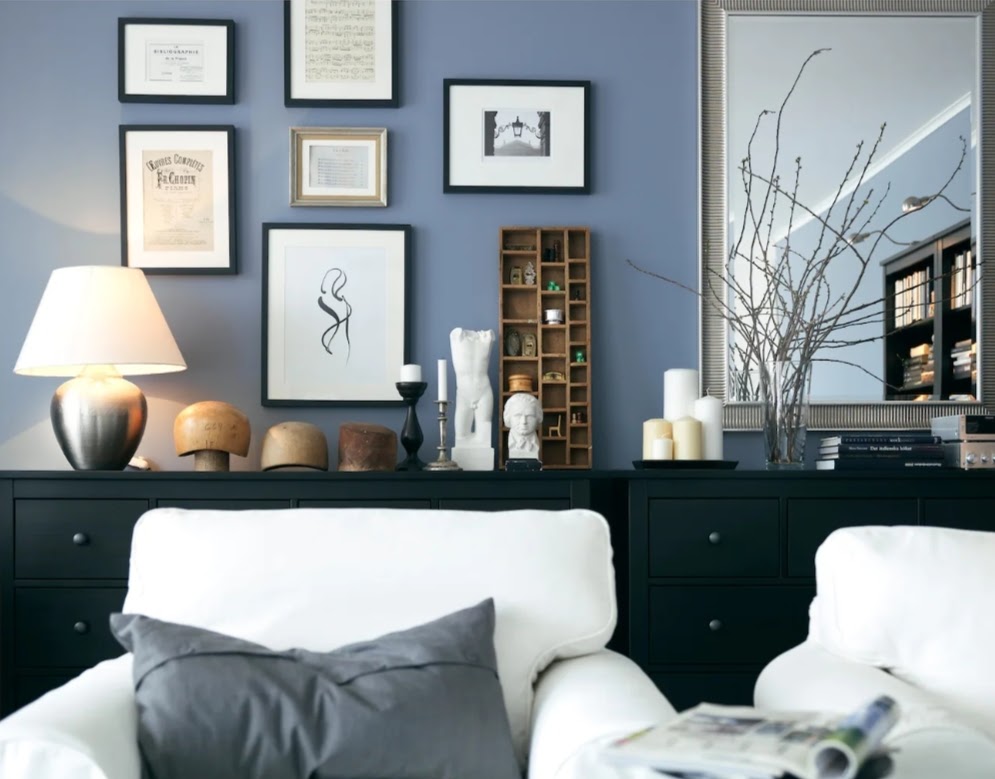 Source: IKEA Australia
If you're someone who is into details but does not want a lot of things going on, then Ribba frames might just be perfect for you. IKEA's principle is always to define simplicity in everything which does not go away with style as well. Ribba frames are very good to make a statement wall for your homes, but skipping the paint and wallpaper for it. It is very unique and elegant when placed on a wall, which retracts beauty when a number of frames are combined.
~
There are a lot of pieces of furniture in IKEA and the choices are just endless. From chairs, tables, cabinets, and beds; IKEA is a one-stop shop for those who just want the best for their homes at a budget price. Aside from the artistic capability, their furniture can deliver, the store also builds its firm foundation by providing homeowners durable furniture they can purchase so it can be long lasting; thus they are made from heavy-duty materials of high quality to satisfy our homes. Furthermore, it's always a good idea to invest in stuff that is of top calibre rather than purchasing cheap yet frail pieces for your home. With these IKEA items, you can always be assured of great standards so no need to think twice about adding some of these popular IKEA products to your next shopping list!