After my popular local Werribee 90s articles about Werribee McDonald's, Rainbow Park and Plaster Funhouse birthday parties, plus my article about Futuristic Games, an old video game store from my childhood. I had requests to dig up photos of the old Werribee 10 Cinemas, which has since been demolished and is now a Village Cinemas franchise.
Note: I saved some of the photos in this article from local Facebook groups a long time ago and do not know the original photographers. If you would like credit for your photos please let me know 🙂 
The aesthetic of cinemas has definitely gone downhill in recent years. Replacing bright fun colours with a much more boring and transactional feeling. Back in the 1990s and 2000s, the Werribee 10 Cinemas at Werribee Plaza (now known as Pacific Werribee) was truly an iconic location for the locals who attended regularly.
Many locals here will have fond memories of birthday parties, first dates and possibly their first jobs at this location. It was owned by Anderson and was affiliated with Village Cinemas.
The front of the Werribee 10 Cinemas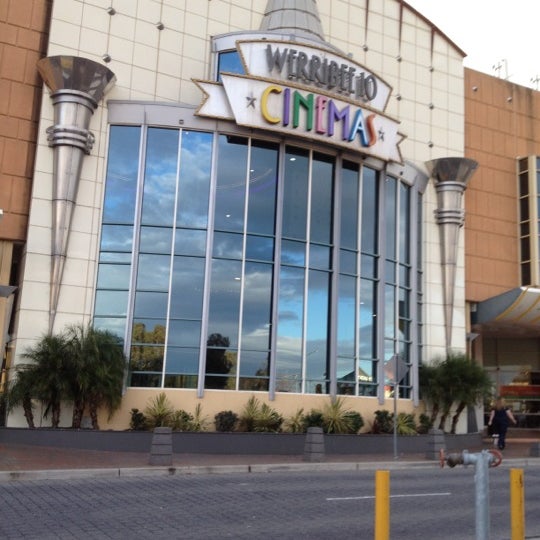 The front of the cinema was an epic sight. The decorations made it feel like you were looking at something straight from Hollywood, or at least it felt like that to me as a kid. The garden bed out the front was the coolest place for delinquent kids to hang out and look cool. This was Werribee's equivalent of the Flinders Street train station steps.
The Staircase at Werribee 10 Cinemas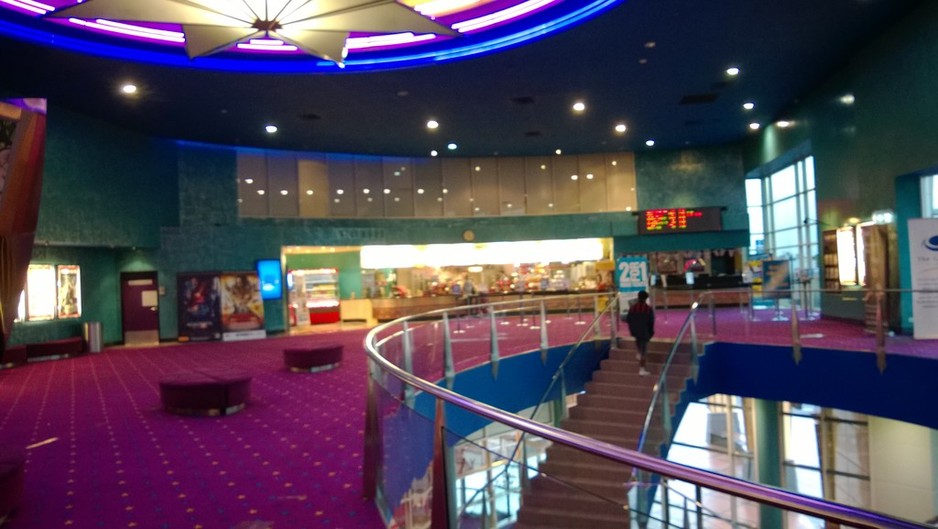 When you entered the cinemas, there were doors on either side. One side was near La Porchetta and the other side was near NRG arcade or Intencity (both like TimeZone) and a space that had some other restaurants over the years. It led to a large staircase that then split off in two directions up the top, with a big balcony around it.  One direction led you towards the ticket counter, the other direction led towards the toilets, and was more for people exiting.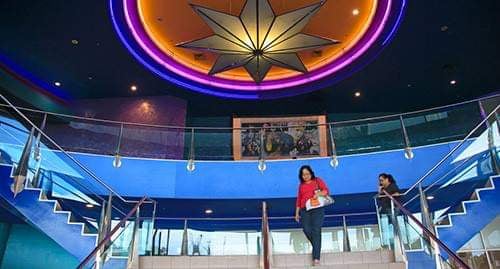 Lighting Feature Roof at Werribee 10 Cinemas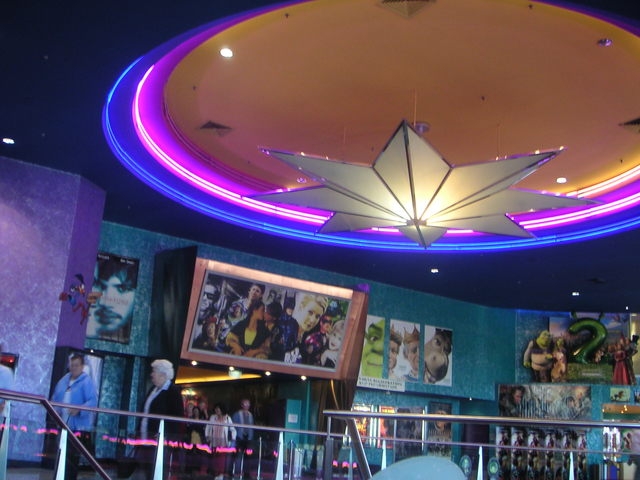 Above the staircase and central foyer, there was a giant feature lighting piece with a big star in it. Around the walls were posters and cutouts for upcoming films. Above the entryway, to the hall, you'd enter each cinema room was a big mural of famous movie scenes including Titanic, Batman and Robin, Toy Story, Terminator A Bug's Life and some other films. Judging by the posters for The Butterfly Effect and Shrek 2, this would have been taken in 2004.
Windows Side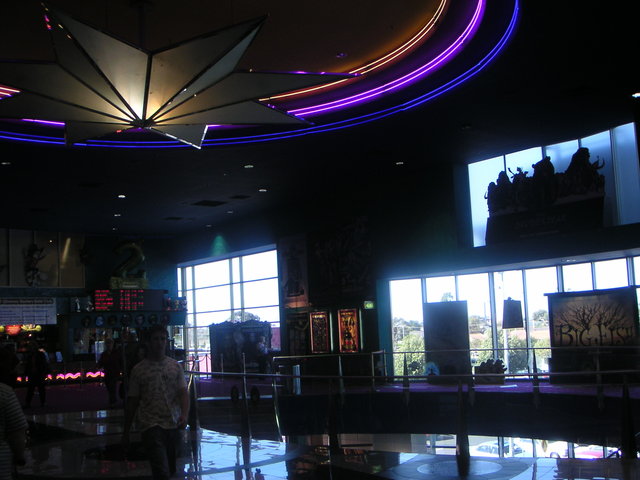 Here you can see the windows side of the Werribee 10 Cinemas. This shows the big cavity where the staircase opened up. On the left you can see the ticket counter, to the right of that is where you could often buy old movie posters. I bought a Team America World Police poster there once and maybe a few others. Based on the Big Fish poster there, this would have been from 2003.
Mirrored Flooring
According to one of my friends who went here with his sister, there were mirrored stars on the floor when it first opened, resulting in many women complaining that everyone could see up their skirts. This was fixed quickly.
Movie Memorabilia
In the hallway connecting each theatre, there were some props or statues representing famous 90s films. I don't recall how long this lasted. Examples people reminded me of included a little statue of the Terminator and Cat Woman.
Birthday Parties at Werribee 10 Cinemas
I've attended many birthday parties that typically featured lunch or dinner at La Porchetta, followed by a movie and possibly a few games at NRG or Intencity. What I never knew about until my friend sent me these photos, is that in 1999 (and maybe a few years either side), the Werribee 10 Cinemas hosted an actual proper birthday party option at the top of the stairs.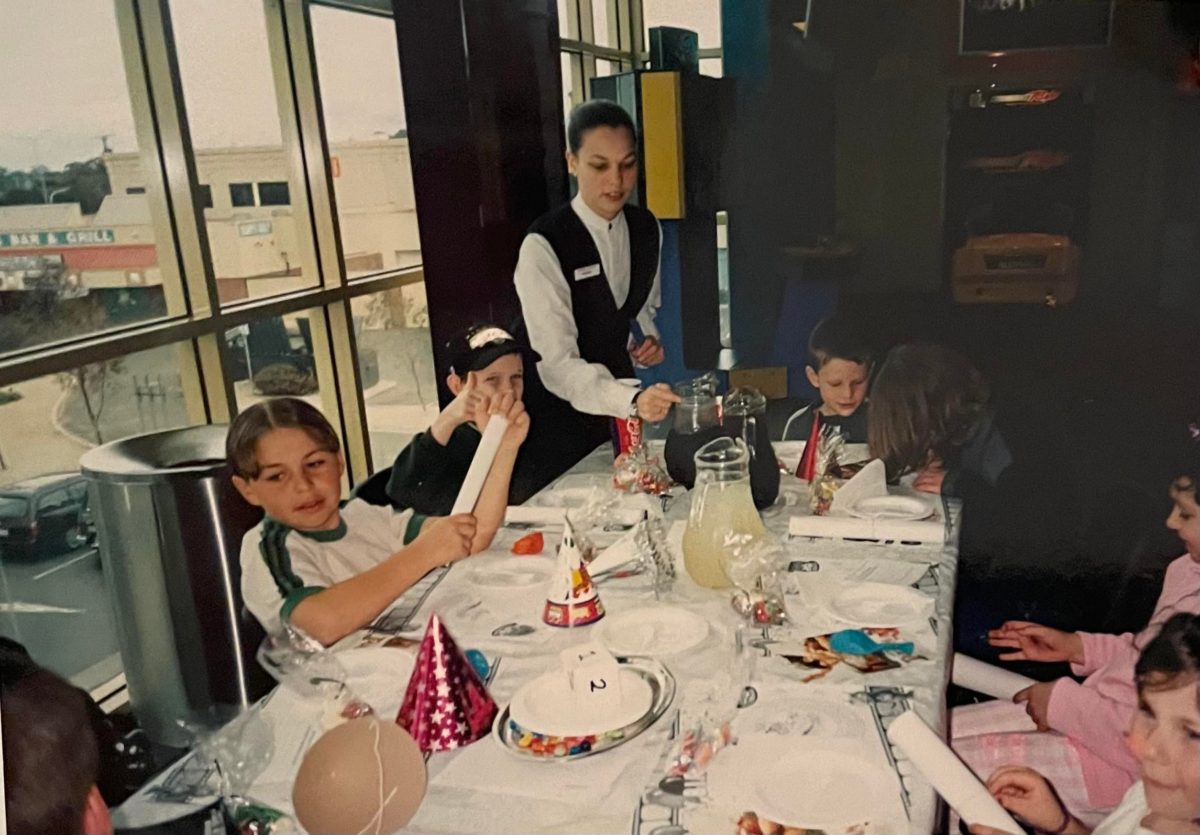 Check out these kids having a full-on kids party and the view of the old Bingo hall and Plaza Tavern out the window.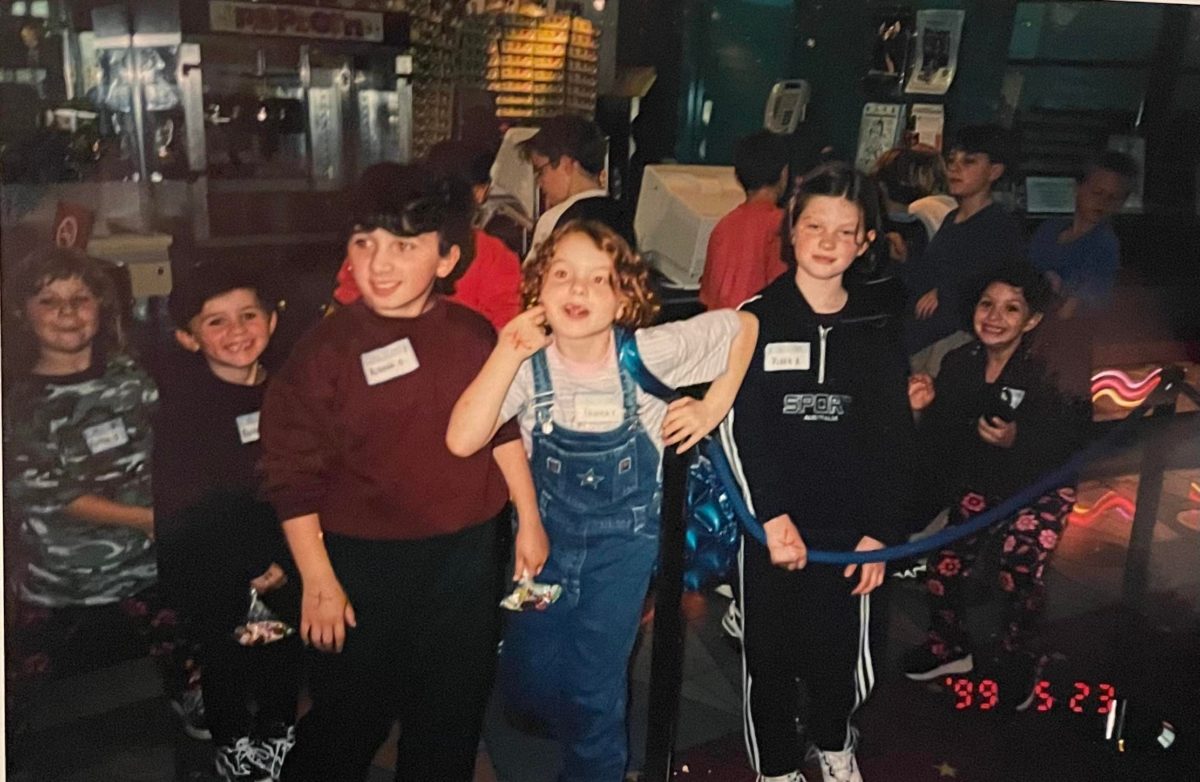 Check out those old CRT computer monitors at the snack counter in the background. That feels so out of place to me now.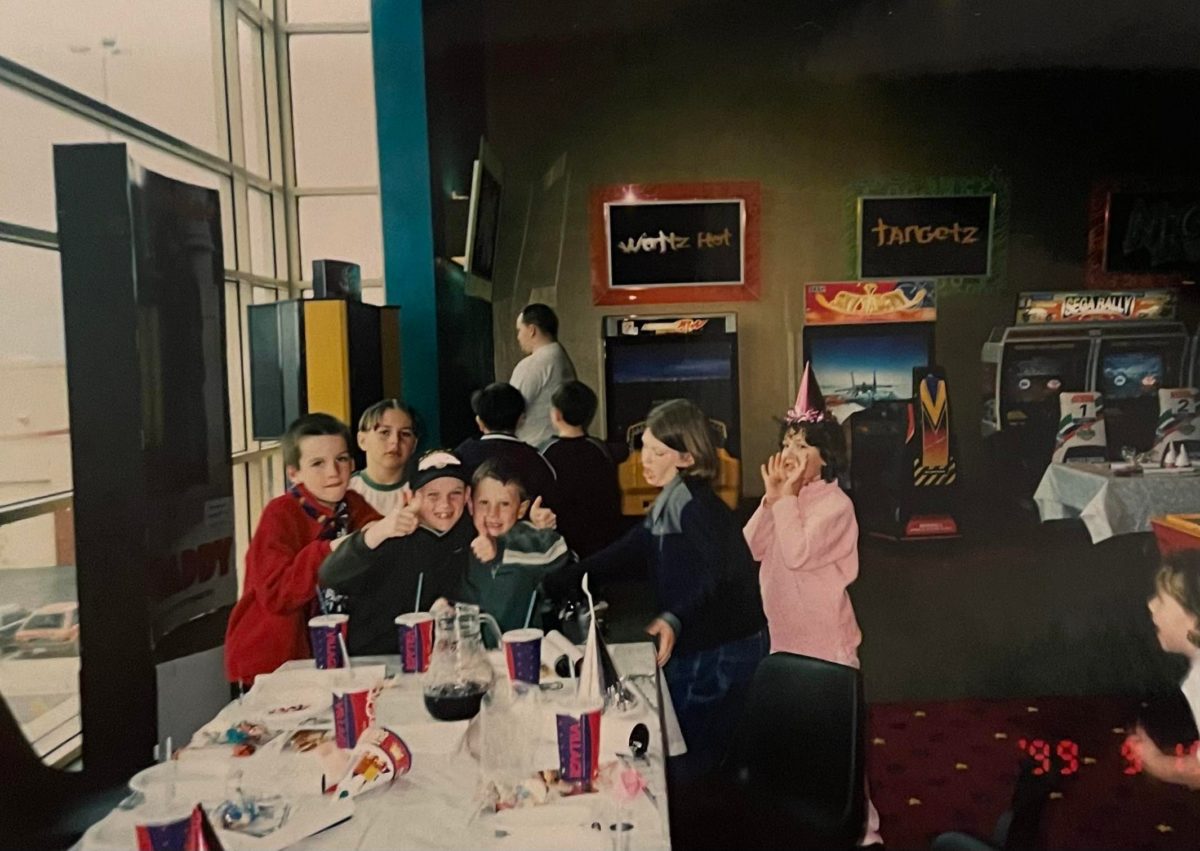 I can't believe there's a second birthday party table in the background. I never got invited to parties here and I was 11 in 1999, peak birthday party at a cinema age. You can see some of the sit-down arcade machines here such as Sega Rally.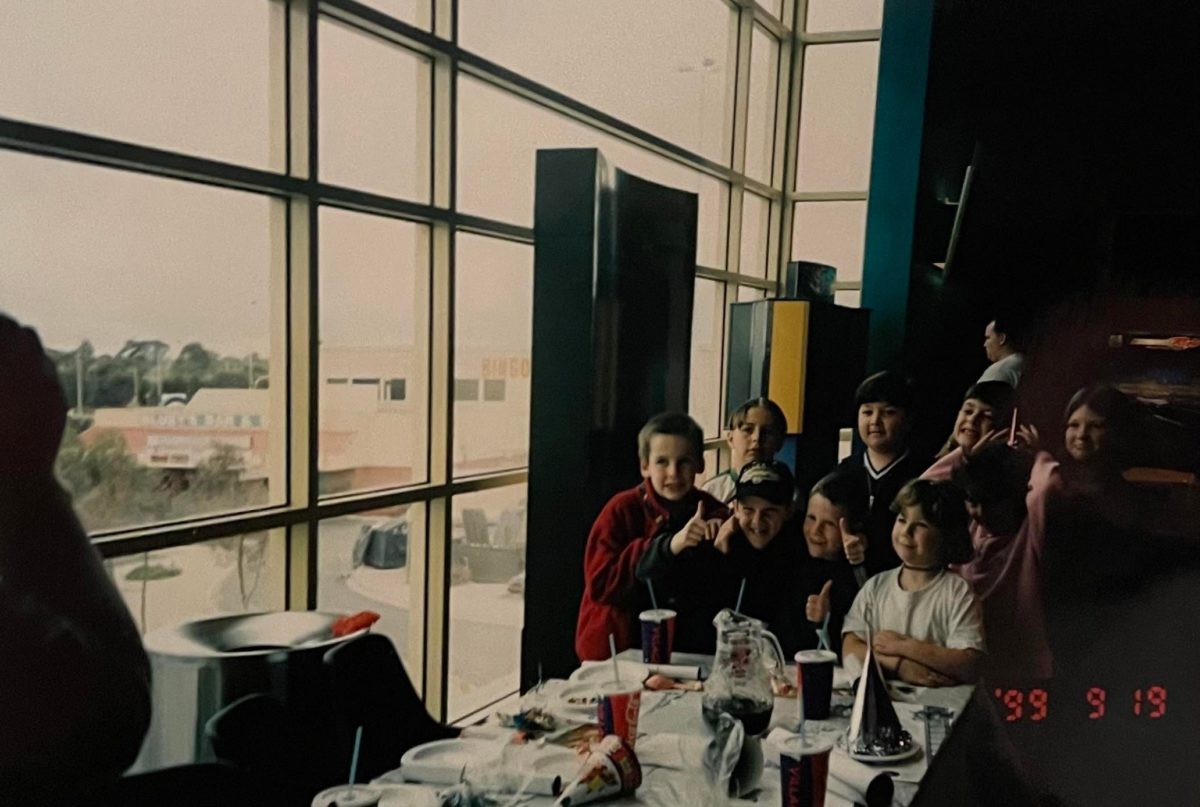 Group photo!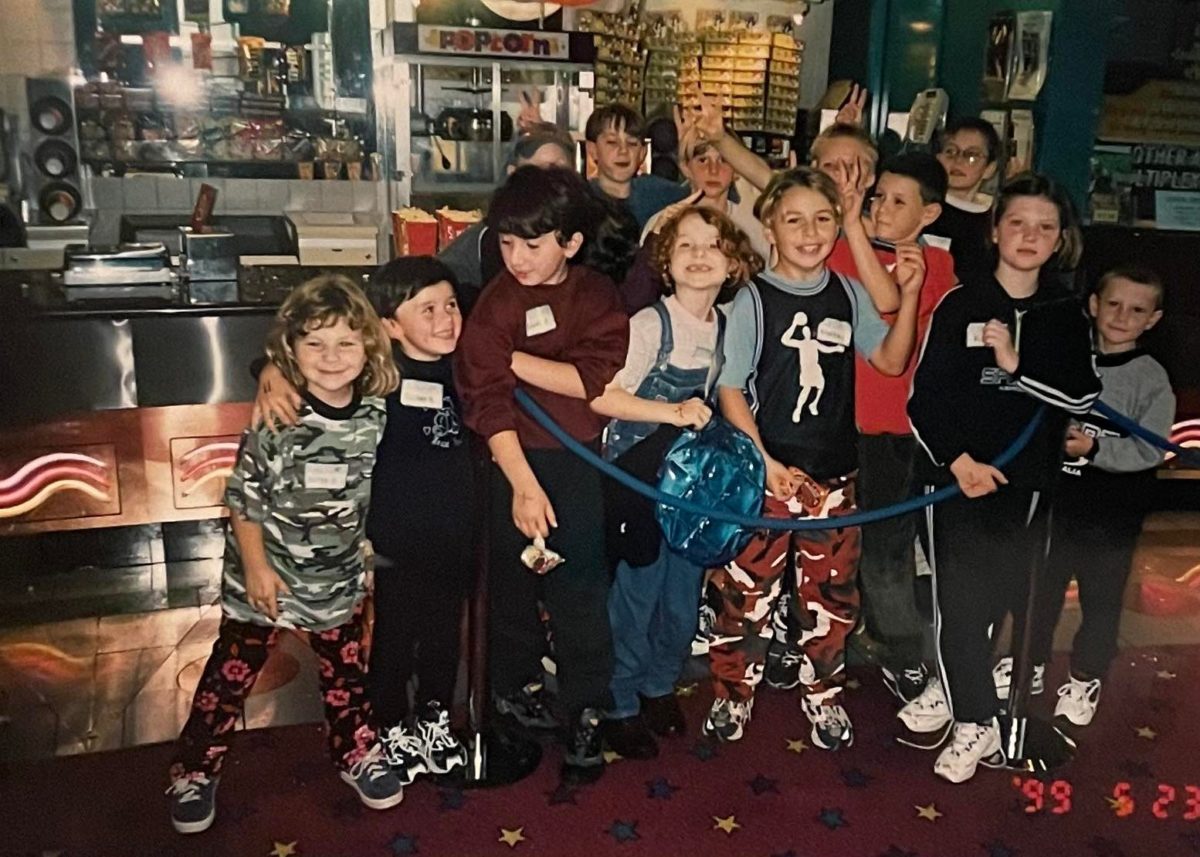 The background of the snack bar is interesting, I think I see something with Sylvester from Loony Tunes there.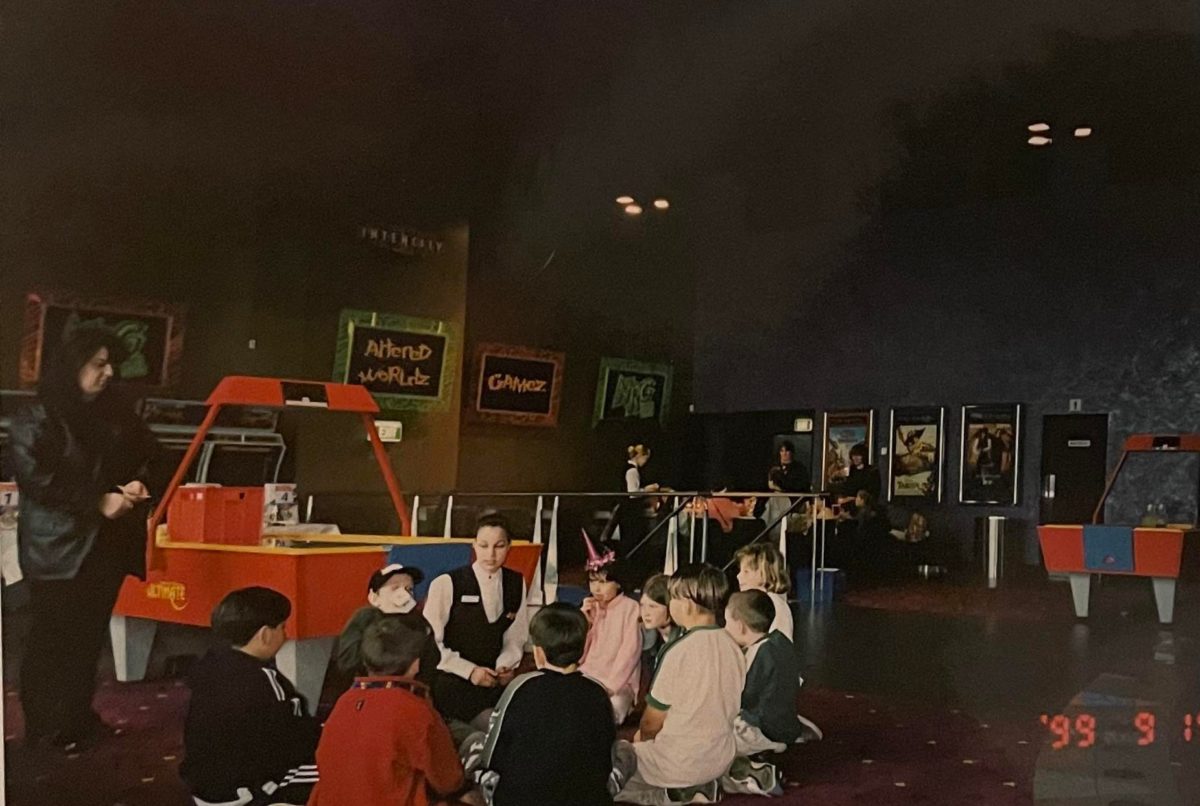 It looks like they might be playing pass the parcel or something here. This photo is great as you can see the other staircase down to the arcade plus the air hockey tables.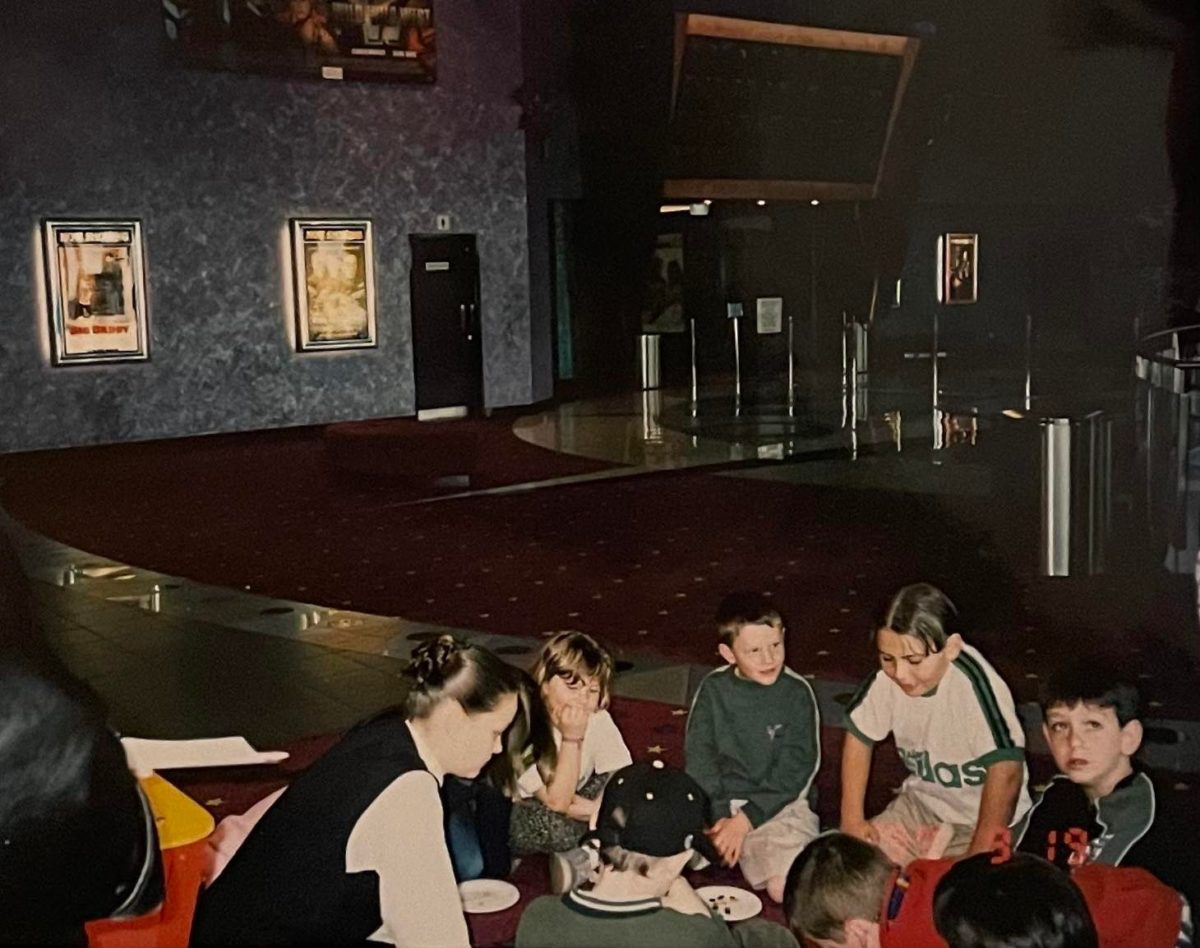 Great view of the ladies toilet here.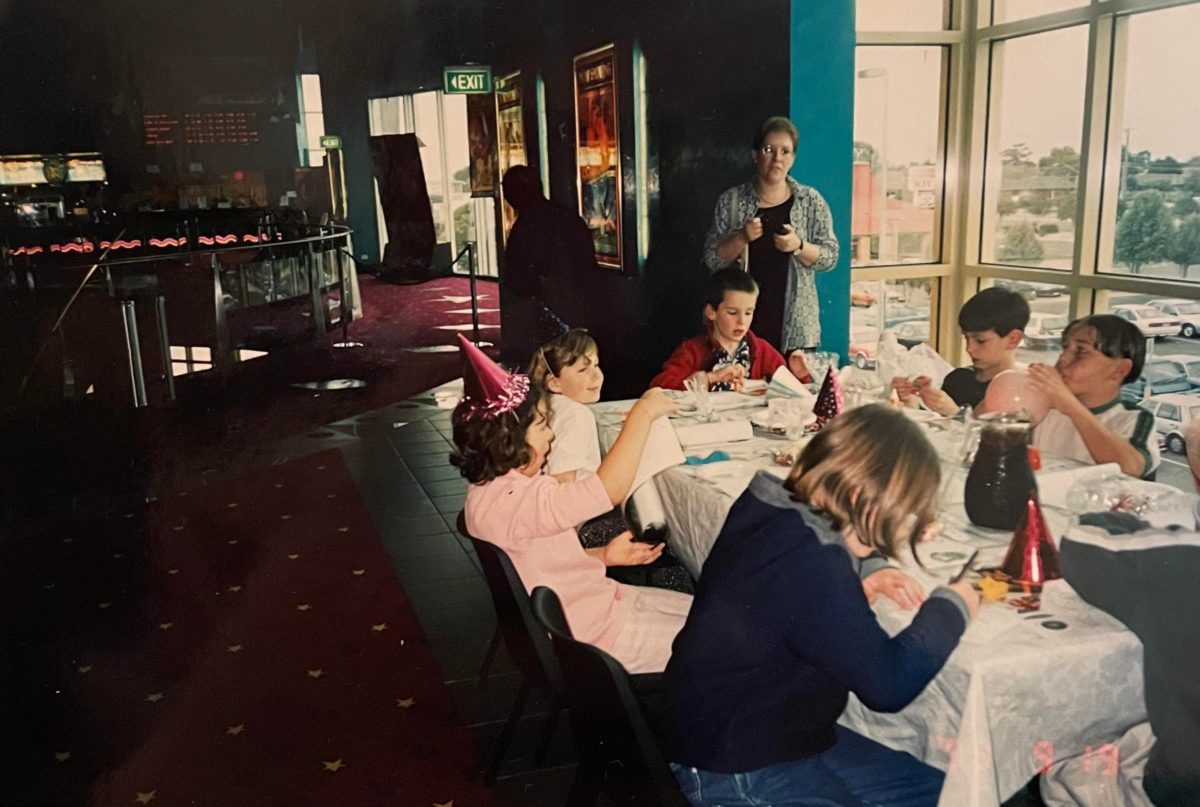 One final birthday party photo, with some activities going on. These parties looked pretty cool. I wish I got to go to one!
Other Werribee 10 Cinema Memories
My main memories here include going to a boy's birthday party where each of us had already seen at least one of the likely films available, so we ended up seeing 10 Things I Hate About You and we enjoyed it.
When I was older I saw a late-night movie here and then left my keys or wallet behind and was locked out of the building, I had to call my friend who was working to go find it for me. If I didn't know anyone there, I don't know what I would have done.
My favourite cinema promotional item was the little basketball game lid that came out when Space Jam came out. I assume I got that here.